Collaborative Post
Greece is somewhere I'd love to spend more time when it's safe to travel again.  There are 6000 islands in Greece, making it a truly unique holiday destination.  With 227 of those being habitable, how do you choose which Greek island to visit?  The beautiful island of Mykonos is very high on my list of islands to go to, and I think it should be on yours too!
If you're starting to make travel arrangements, this guide will help you plan your trip to Mykonos AND make the most of your time there.  In this post I'll answer any questions you might have about this popular Greek island.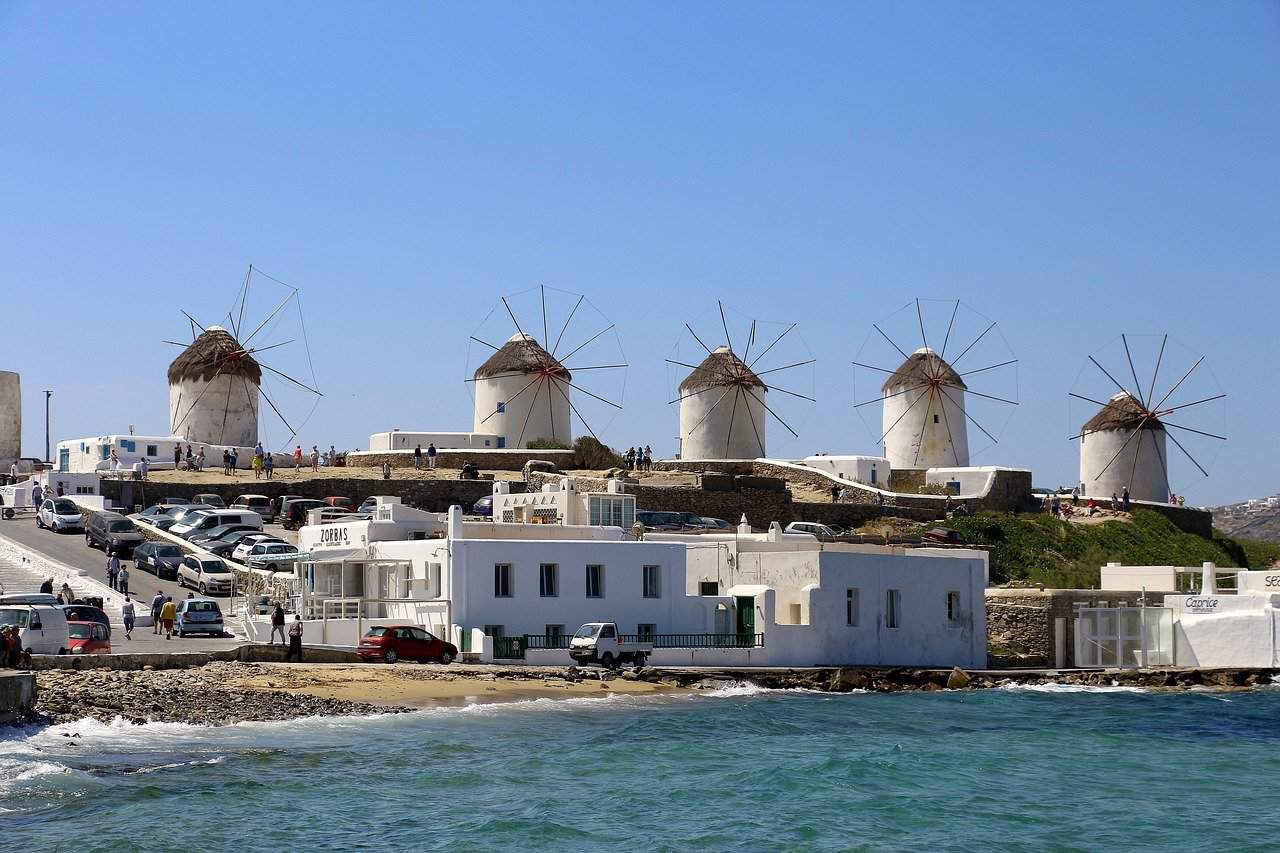 How to get to Mykyonos
The recent pandemic has had an impact on travel options for getting to Mykonos but it's still more than achievable when holidays are permitted again.  When looking at flights to Mykonos and other transport options make sure you are up to date on the latest restrictions and procedures in place.
If you are looking up who currently flies direct to Mykonos, British Airways and EasyJet are your best options.  There are direct flights available from a number of London airports to Mykonos.  If you check skyscanner, you will be able to identify other UK airports that offer direct flights.
It's worth being flexible as you will find many more indirect flights available to Mykonos.  By flying to Athens or other European cities, you might find a cheaper deal.  There is also the option of flying to Athens and taking the ferry Mykonos.  You can book your tickets in advance on Ferry Hopper.  The ferry crossing costs between €20 and €60 and takes between 2 and 5 hours, depending on which crossing you take.
Where to stay in Mykonos
Whether it is staying at one of the many luxury boutique hotels Mykonos has to offer or finding a more low key holiday accommodation you will want to spend some time working out where to stay.  You can download my free travel planner to compare the different options you've found so you can easily see which hotel or villa will be best for you.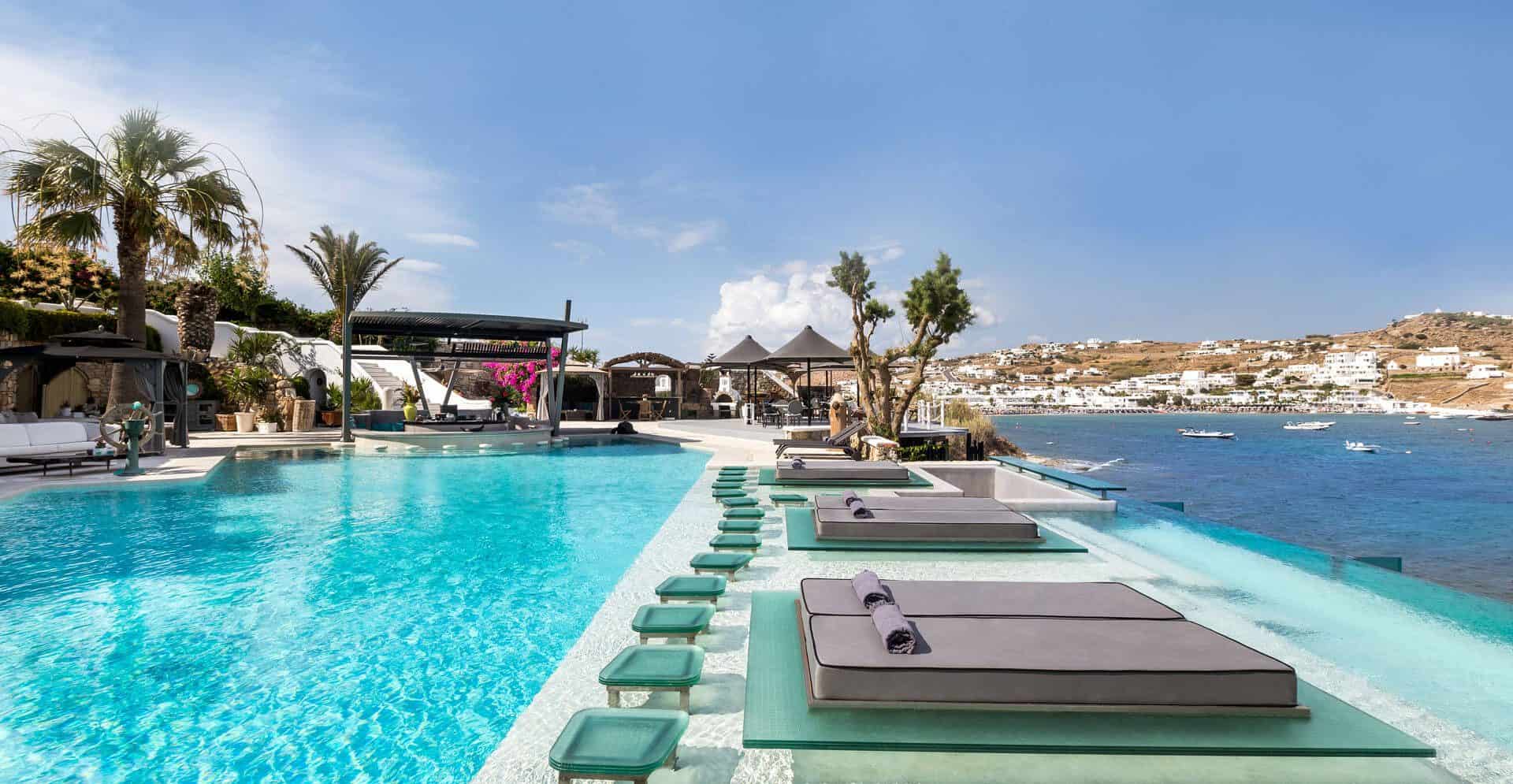 Mykonos town is a great location to stay if you want to enjoy the vibrant nightlife of this popular Greek island.  It's also packed with amazing restaurants so there is no shortage of opportunities to enjoy the fabulous local cuisine.  It's also a great spot for tourists who love to shop.  You can lose many hours wandering the pedestrianised streets in search of delicious local delicacies or hand made goods.
Mykonos town is popular with couples and groups going on holiday together.  It's a popular place to stay in Mykonos because you can have the best of both worlds.  The excellent local bus service allows you to visit many of the glorious local beaches during the day.  You can then venture back to Mykonos town in the afternoon to soak up the vibrant local atmosphere in the evening.
Many families who stay in Mykonos are drawn to Ornos or Platis Gialos.  Here is where you will find the most family friendly beaches in Mykonos.  If you are looking for a deluxe suite with sea view then I'd highly recommend staying at Ornos Bay.  The beach here are very popular with families.  The calm Aegean waters are perfect for swimming and playing in the water with kids.  Being on the south of the island, you are also sheltered from the winds that sometimes come in from the north.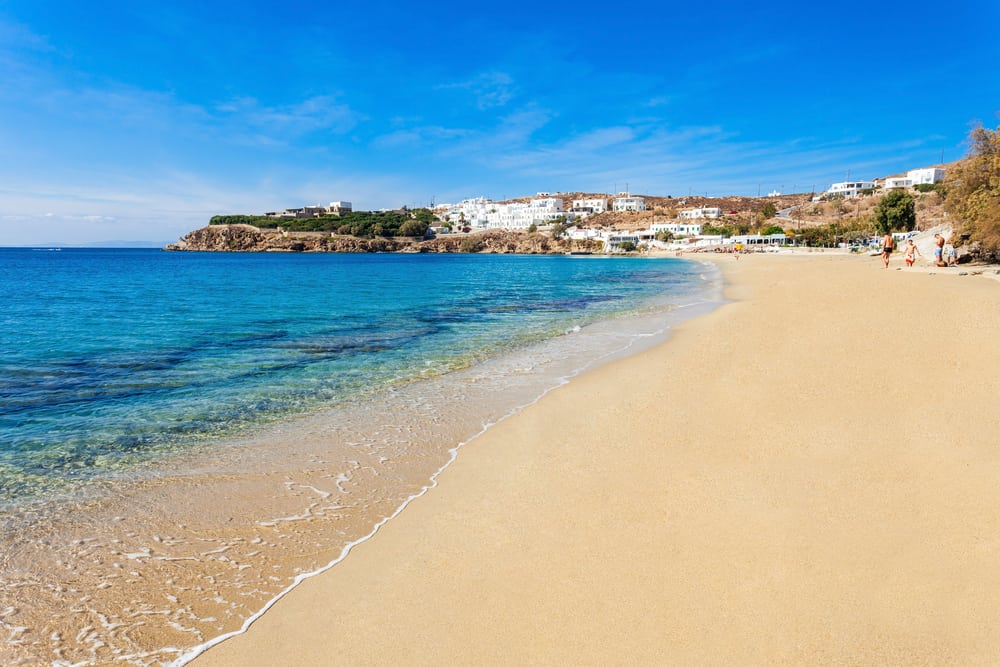 Mykonos is also a very popular honeymoon destination.  Given its beautiful beaches, excellent nightlife and water sports opportunities this is hardly surprising.  Anywhere on Mykonos is great for a honeymoon but if you want to narrow your hotel search down a little, focus your attention on Agios Iannis, Psarou or Mykonos town.
How to get around Mykonos
One of the things that makes Mykonos so charming is its size.  Being only 12-15 km long and 10 km wide it is very easy to navigate either by foot, public transport or by hiring a car or bike.  When you are deciding how to get around Mykonos it's worth bearing a few things in mind.  Mykonos town is completely pedestrianised so is best and only discovered by foot.  There are two bus stations with frequent services to popular locations on the rest of the island.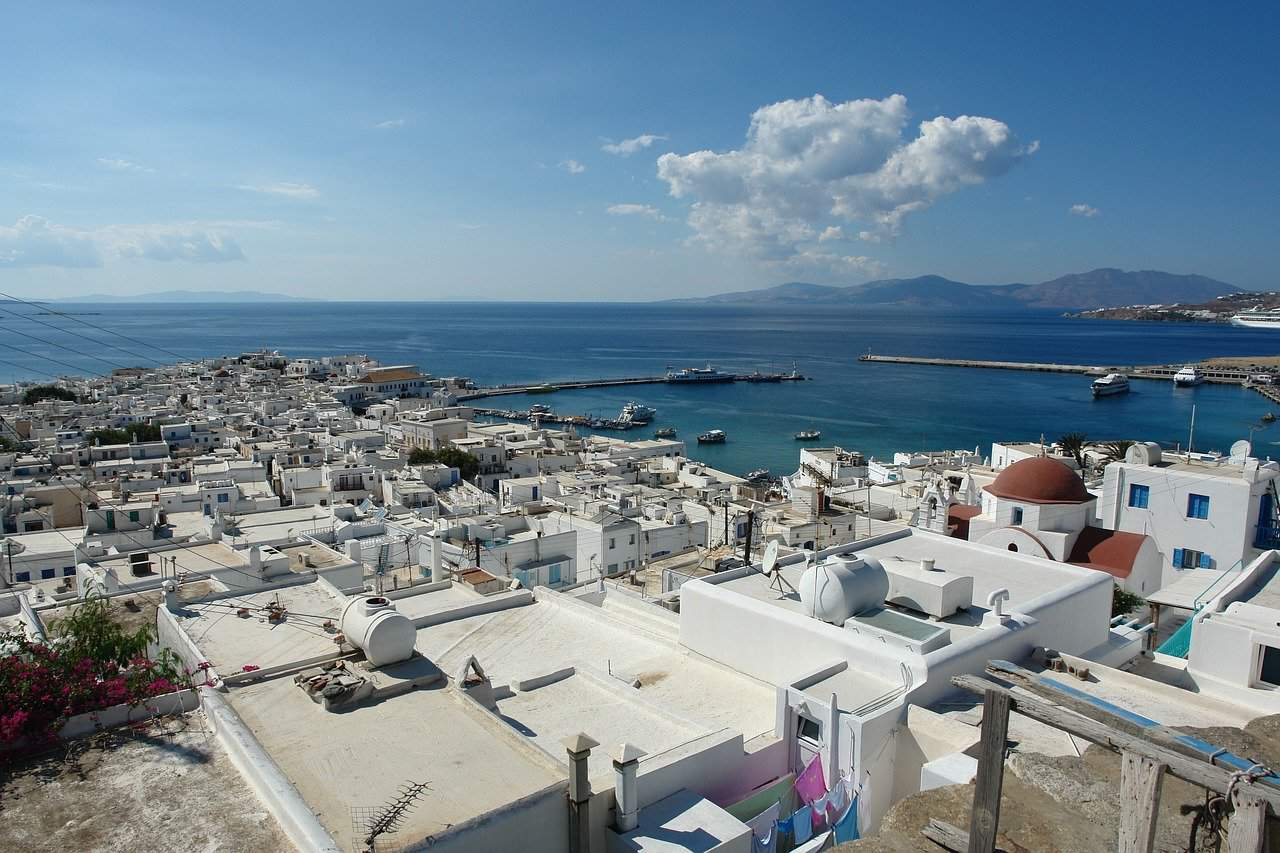 If you hire a car, parking can be a little problematic and there can be a lot of traffic, especially in high season.  For places like Mykonos town, you will need to park on the outskirts and walk in, so bear this in mind when planning where to stay.  Hiring a car can be an excellent way to discover the island, especially if you want to venture north to some of the less popular beaches.  You can hire bikes also, but I'd recommend being a confident rider and taking extra caution on the roads at busy times.
There are a small number of taxis on Mykonos but waiting times can be long.  I'd highly recommend the water taxi service though, which is a super fun way to discover the southern beaches on Mykonos.
Why visit Mykonos
I know how important choosing the right holiday destination can be, especially when travel has been so difficult over the last year.  You will have a very clear idea in your mind what you want from your holiday, so is Mykonos going to be right for you?
This Greek island benefits from great weather almost all year round.  If beaches are what you are after, Mykonos has some of the best with perfect sand and crystal clear waters.  You are never too far from a restaurant or bar, and best of all many can be enjoyed with stunning sea views.  Add to this the typical Greek white towns, excellent shops and local markets and you have one of the most delightful getaways Greece has to offer.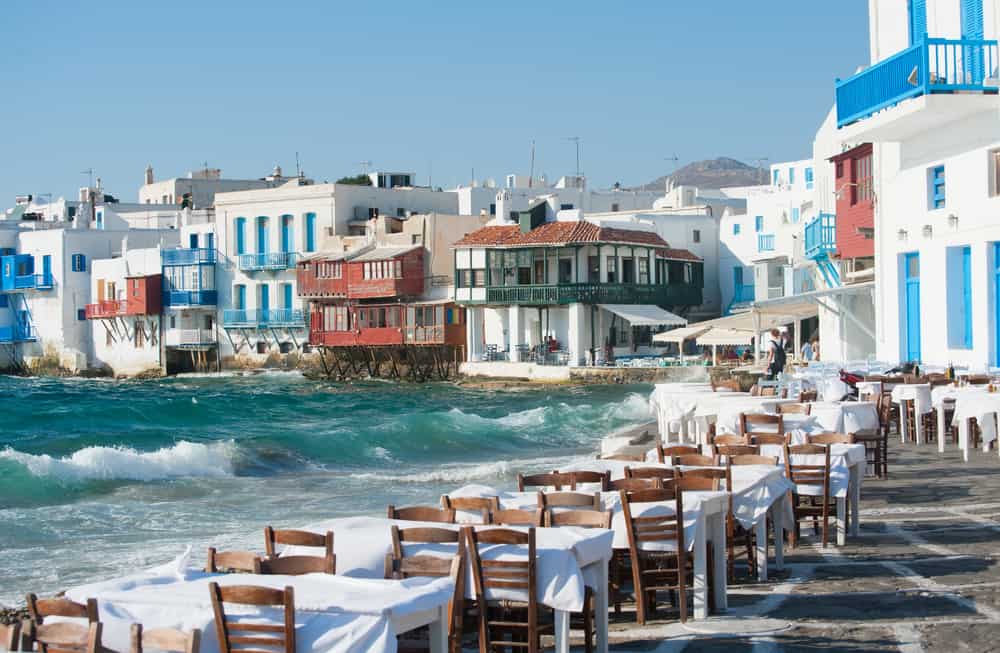 I hope this Mykonos travel guide helps you plan your visit to this beautiful island.  Don't need it just yet? Pin it to your favourite travel board for later.
Love the travel tips about Mykonos? It would mean a lot if you shared it with your friends and followers on your favourite social media platform! Thanks so much.