We had one of those days where everything just fell into place.  We went for a lovely family breakfast together.  We explored a new park and got lots of fresh air and then we came home and spent the entire afternoon doing crafts.  Those are the kinds of days I love, but as most parents know, they can be few and far between!  It doesn't take a lot to throw a spanner in the works does it?
Seeing as Valentines Day is just around the corner, I decided we would have a love bug crafts theme for our afternoon of making.  I'm not a super crafty blogger by any stretch, but I do enjoy making things with the kids, so I thought I'd share what we made, incase it inspires you to get sticking with your kids this weekend.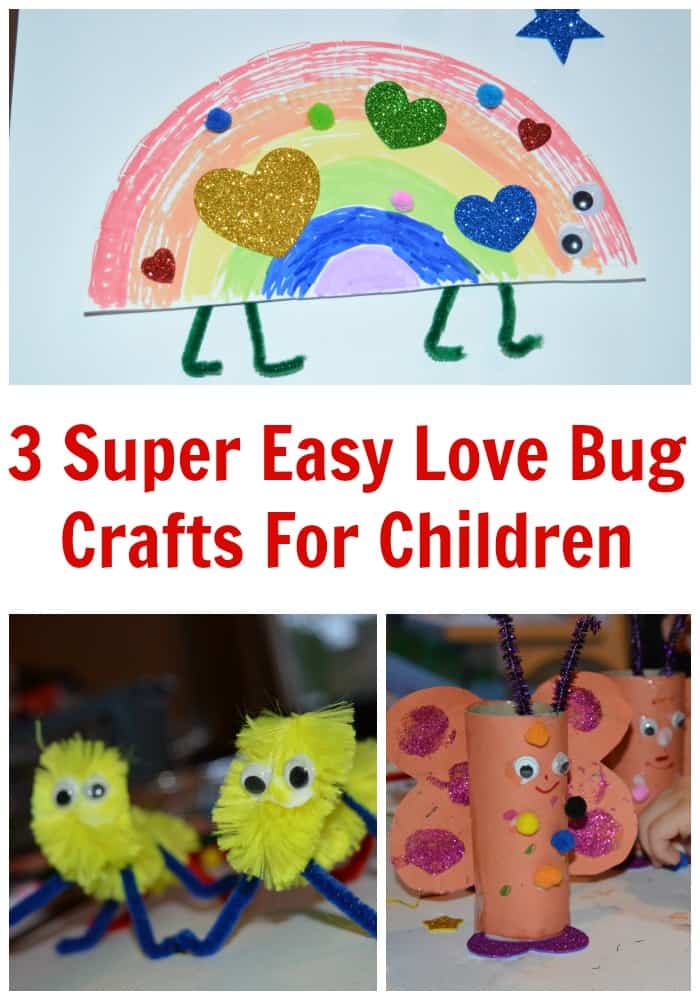 Rainbow Paper Plate Love Bug
This one is super easy for children of all ages and gets them thinking about using lots of colour.  It's not to messy either!
All you need is colouring pens, paper plates, some decorations (we used glitter stickers and pom poms), some pipe cleaners, sellotape, googley eyes and a bit of glue.
We coloured our paper plates in rainbow colours. You could paint them, but pens aren't quite so messy and you can decorate them straight away.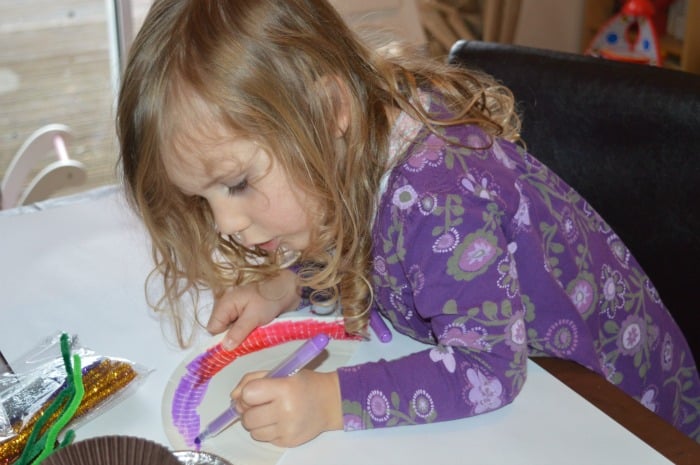 We then added our glittery heart stickers that I picked up in Poundland.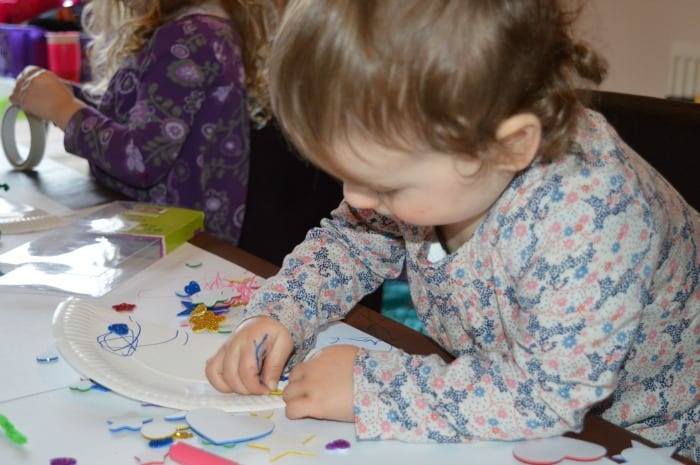 We then took some green piper cleaners and cut them in half.  With the new shorter pieces, we bent them in half and then bent the ends to make feet.  When they were ready we stuck them to the back of the paper plates with sellotape.
To add a real bug effect we used some glue to add the googley eyes.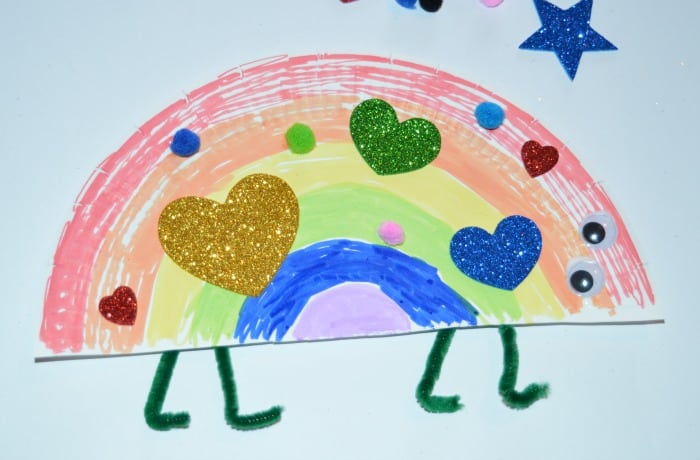 Simple Pipe Cleaner Love Bugs
These were so simple, but were the biggest hit by far.  We used big fluffy pipe cleaners, some small pipe cleaners for the legs, a bit of glue and a couple of googley eyes (are you sensing a theme here!).
I cut the big pipe cleaner into lengths about 4 inches long.  About an inch along I bent the pipe cleaner so it made a head and a body. We wrapped the small pipe cleaners around the body about an inch apart to make legs and then added the eyes.  Easy peasy!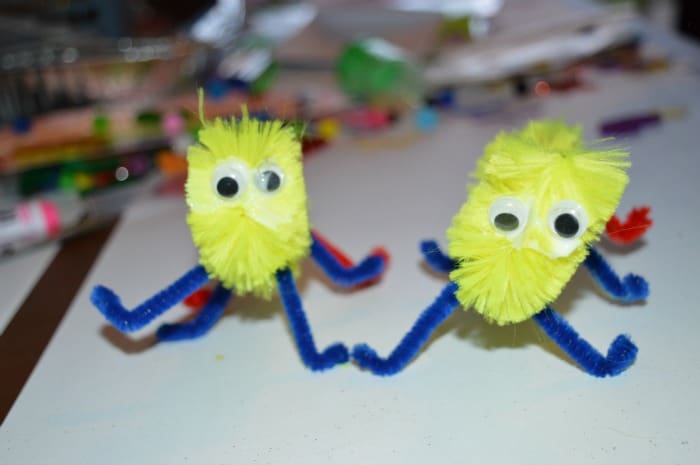 Toilet Roll Love Bugs
We seem to collect toilet rolls in our house, and they are great for making things.  What bug craft list would be complete without a toilet roll or two featuring in it.
As well as toilet roll, we used some coloured paper, glue, colouring pens, glitter, pom poms, pipe cleaners and googley eyes!  There they are again!
We covered our toilet rolls in coloured paper and secured it with glue and sellotape.  I cut out some wings that we decorated and stuck onto the toilet rolls.
We made antenna by folding pipe cleaners in half and securing them with sellotape inside the toilet roll.  It was then time to add the googley eyes and the rest of the decorations.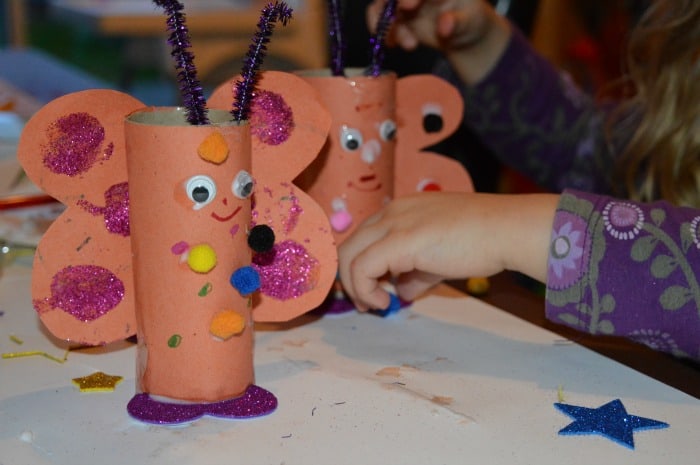 We had a lovely afternoon making all these crafts, and we really didn't need a lot to make them.  The kids loved doing it and I really enjoyed sharing the activity with them.  I really enjoyed crafts when I was a child, and I love that it's something I can share with my children now.
Do you enjoy crafts?  Will you be making anything for Valentines Day with your children?