I'm a very excited Mummy right now, as we were recently selected by Playmobil to join their Playmobilplayologist panel for the year ahead.  My 4 year old just loves their toys, and they are perfect for role play and developing her growing imagination.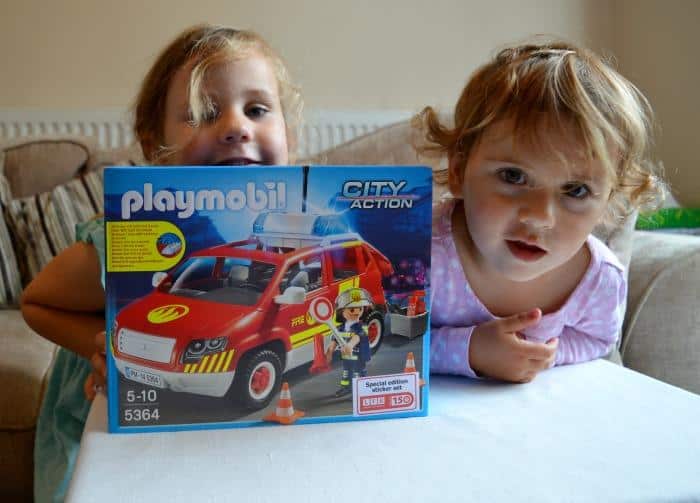 We were sent the Playmobil Fire Chief Truck as our first test product, and I was really interested to see how it would go down with the girls.  I love to see them building and making things as it's so good for helping them develop the skills needed for the STEM subjects.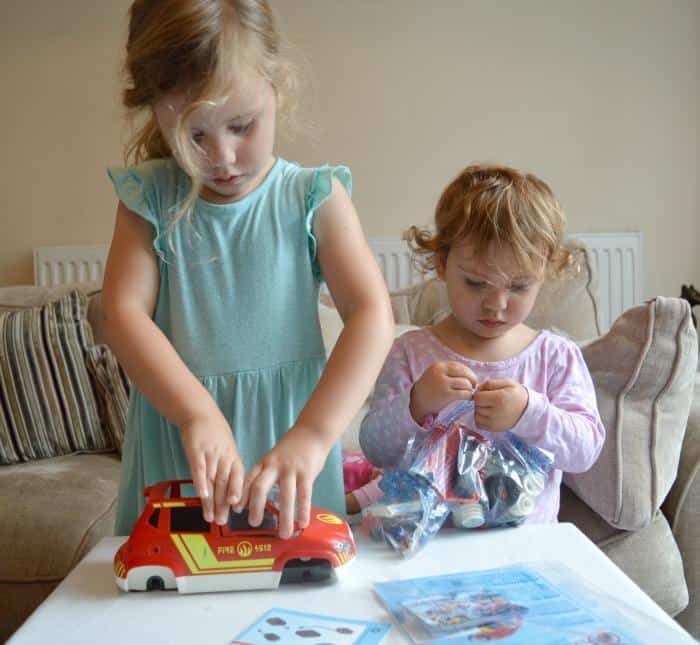 The first thing to mention about the Playmobil Fire Chief Truck, is it can be made into a remote control toy by adding the RC Modul to it, which can be bought separately.  If you want the remote control version of this toy, make sure you look into getting the additional remote control fitting otherwise you could have a very disappointed little person, especially on Christmas morning.
Without the remote control, you still get lights and sound features, just not the remote control movement.  I don't think it's very clear on the packaging that you need to buy something separately for this function, even though the remote control aspect clearly appears in the toys instructions.
My daughter loved the fact that she had to build the truck herself, and only a little assistance was needed from Mummy to get the Playmobil Fire truck to come together.  She was very proud of her creation, and she even took it to bed with her that night instead of her cuddly toy.  Kids are funny aren't they?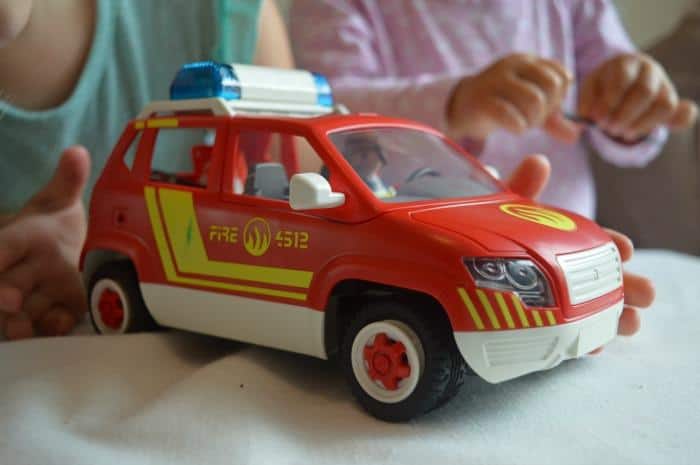 We loved the accessories the Playmobil Fire Chief truck comes with.  There is a Fireman, of course, and he has cones, a walkie talkie, a megaphone and lots of other things to help fire the imagination (see what I did there!) and bring the toy to life.
In order to get the most out of the Playmobil Fire Chief Truck I think it probably needs to be paired with a Fire station or some other toys from the Playmobil Fire range.  The Playmobil Fire Chief Truck is aimed at children from 5 years old plus, which I think is about right for the level of assembly required to build it.  If you have a Fire Engine fan in your house who is growing their Playmobil collection, this will be a great toy to buy for them.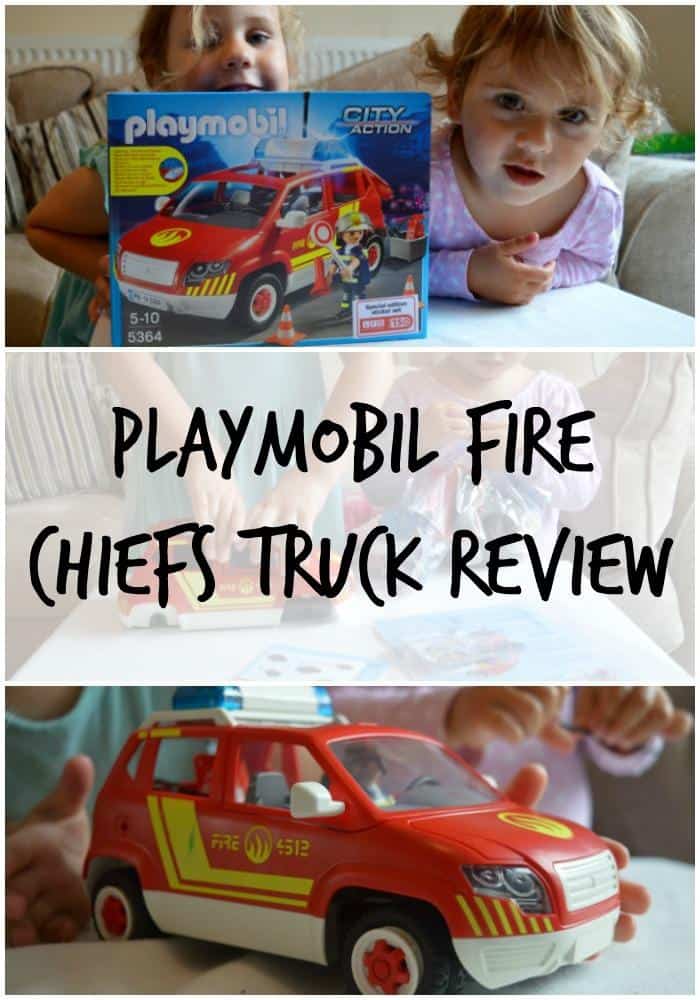 We were provided with the Playmobil Chief Fire Truck for the purpose of providing this review, but all thoughts and opinions are our own.