Breastfeeding my newborn baby seems to be going really well at the moment, touch wood.  She's growing so fast that she will not look like a newborn for very much longer.  Some of you may already know this is my third baby, so hopefully I've got some helpful breastfeeding advice to pass on to you all.
When I was feeding Indie though, breastfeeding didn't get off to such a great start.  This experience completely threw me as I hadn't had any problems feeding my son. There was a 14 year age gap to consider, but still why had nursing gone so horribly wrong with the second baby?
After thinking long and hard about about my previous breastfeeding experiences, I was determined to understand why things had been so difficult with my second baby and get things off to a better start this time round.  It made me think about what breastfeeding tips I would give a new Mum, and here's what I came up with to get you through those early weeks with a newborn baby:
Breastfeeding Tips For Mums
1. Don't Have any Breastfeeding Expectations:
I guess this tip could apply to having a newborn in general.  I would say it is helpful not to expect that you'll get out of the house much when baby first arrives.  Don't even expect to be showered much before 4pm and invest in some dry shampoo now.  If you have been organised and have meals in the freezer ready to go then great, otherwise don't expect to get dinner on time and allow yourself a few takeaways.
You will get used to getting these things done while breastfeeding a newborn, of course you will, but while you're figuring out breastfeeding and a new baby don't worry if life doesn't happen like it did before they arrived because it doesn't matter.  It will fall into place eventually but give yourself chance to get used to the new routine.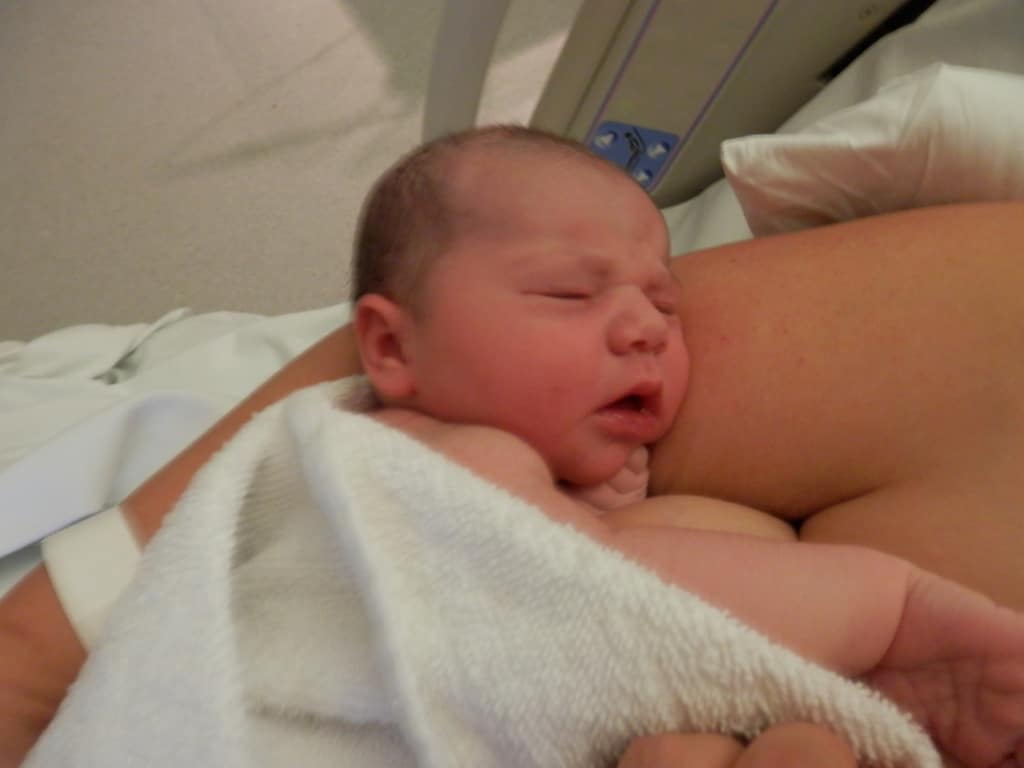 2. Breast Feed Your Baby Before They Cry:
If you spot any of the cues that your baby is hungry offer to breastfeed them straightaway, before they get to stressed or upset.  If you or I were hungry we wouldn't be reduced to tears before we could have a meal, the early cues are what make us look for food.  Breastfeeding your baby before they are too upset and frantic will make latching on so much easier for the both of you.  A very hungry baby can prove difficult to breastfeed as it happens.
3. Be Prepared for Breastfeeding:
Before you sit down to start breastfeeding your baby, it can be useful to have what you need on hand.  It's not always easy getting the remote control or a drink of water once your feed is in full swing.  Having the things you need at your feeding station and make sure it's there before you and baby settle for your feed can save you a lot of frustration, especially if you are home alone.  Drinks, snacks, remote controls, phone, what ever it is you think you will need have it to hand so you will be comfortable for however long you'll be sitting there.
4. Get Everyone's Support:
Talk about the fact that you want to breastfeed before baby arrives and how you'd like your support to look, especially from your partner and family.  Breastfeeding your baby, if things aren't going so well, can be a really emotive issue and making sure people are there for you when you need them is crucial for things going well if you have any challenges.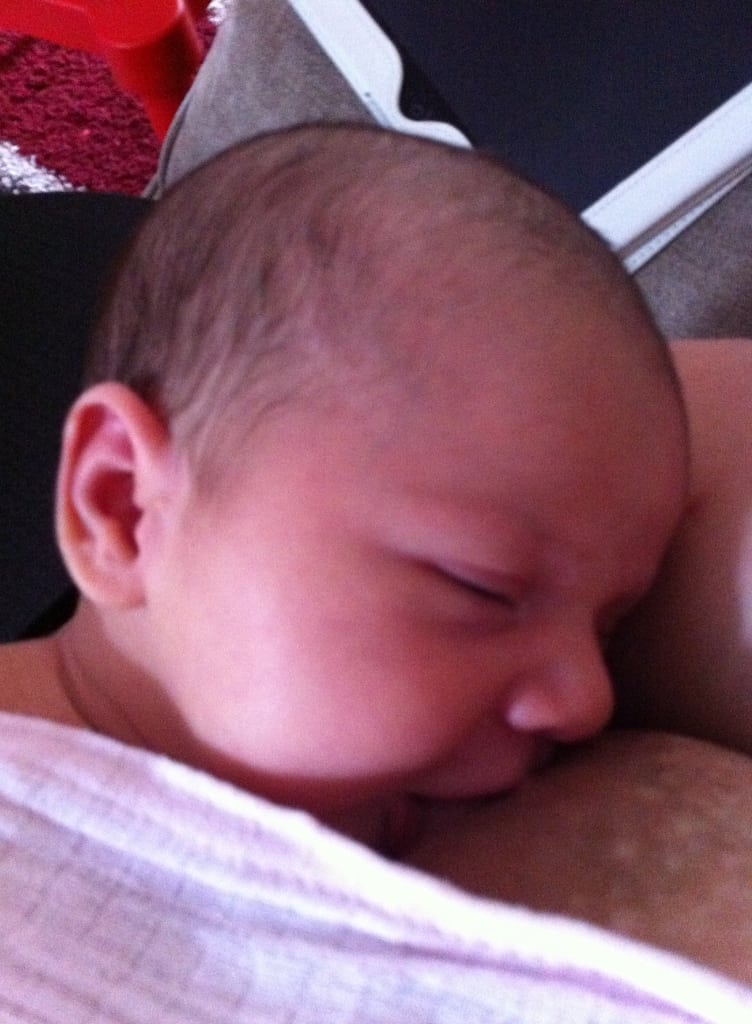 5.  If you need help, ask for it no matter what time of day or night:  
Make sure you know who you can call on if you need tips or advice with Breastfeeding.  The National Breastfeeding Helpline for example is available from 9.30am until 9.30pm.  There may also be breastfeeding cafe's or local support groups in your area where you can chat to other Mum's and get advice about breastfeeding.  Sharing your experiences and picking up breastfeeding tips this way can make a huge difference to your journey.
6. Put Breastfeeding in your Birth Plan:  
If you think you might need support with Breastfeeding after you have given birth write it in your birth plan.  A lot of Mum's have never seen a baby be breastfed before so don't be afraid to ask for some help.  Breastfeeding a newborn can be a fiddly old task when you're trying to line them up, get your boob in right position and get them to latch on all at the same time.  Getting the right breastfeeding support early on will make a huge difference to getting things off to a good start.
7. Don't Expect a Breastfeeding Routine Straight Away:  
Mum's used to be told a baby fed every 3 hours.  There are a generation of women who may still tell you this.  Breastfeeding on Demand helps to increase and maintain your supply and means you will spend a lot of time breastfeeding your baby to start with.  It could be 5 minutes ago you feed her, but she has decided she wants a little bit more.  She may go an hour or more.  Cluster feeding is pretty much common especially during a growth spurt.  It will get longer between feeds but in the beginning there won't be much of a pattern and it's pointless and frustrating for everyone to try and create one.
I hope you have found these breastfeeding advice helpful, and I really hope it hasn't put you off!  If you have or are breastfeeding, what advice would you give to help someone through those early days with a newborn?