Wow, didn't I get a treat this weekend!  I got a weekend of bedtime duty and headed to London for a very exciting event which you can read about here.  One of the recommended places to stay was the Travelodge London Central City Road Hotel, because of it's proximity to The Brewery where the event was taking place.
I booked by room back in January and used the Saver rate discount.  For 2 nights in central London, the cost was £119 for a double room with no extras.  For London this is a real bargain.  I've paid a lot more money and stayed in far worse accommodation I can assure you.
This hotel is in the perfect location if you are arriving into London via King's Cross or St Pancras International and Eurostar travellers.  You get to it by taking the Northern Line from King's Cross tube station to Moorgate, which is only 3 stops.  When you come out of Moorgate station take the East exit.  When you get to the street turn right and the hotel is a 5 minute walk straight down the street.  It couldn't be simpler.
Check in was simple.  They provide express check in machines or you can go to the desk.  Check in is from 3pm, but I wanted to purchase an early check in from 12pm.  This was sorted quickly and at the same price as online.  For £10 I was able to access my room on arrival.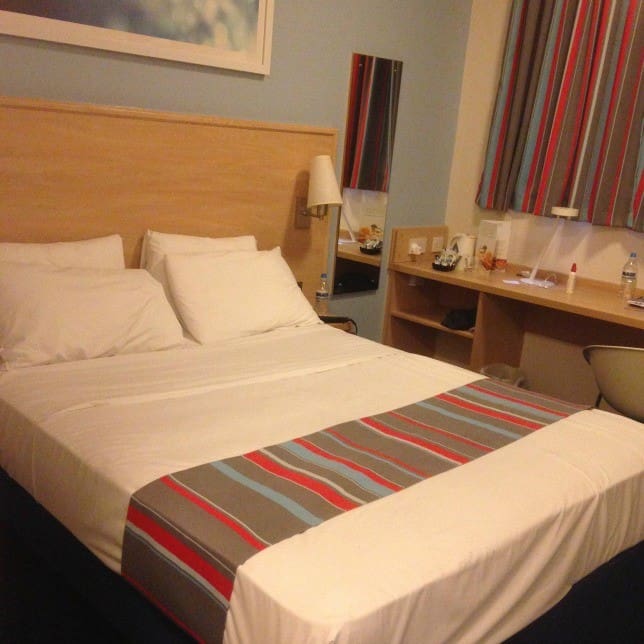 My room was clean and well presented.  The king size bed was super comfy and provided a great nights sleep.  There was plenty of hanging space for clothes, a dressing table area, TV and tea/coffee making facilities.  There was no hairdryer, which I assumed there would be.  I have learnt to check what's provided a little more closely, but it wasn't the end of the world.
The bathroom had a shower, basin and toilet.  Hand wash and shower gel are provided in in wall dispensers also.  There were plenty of towels also.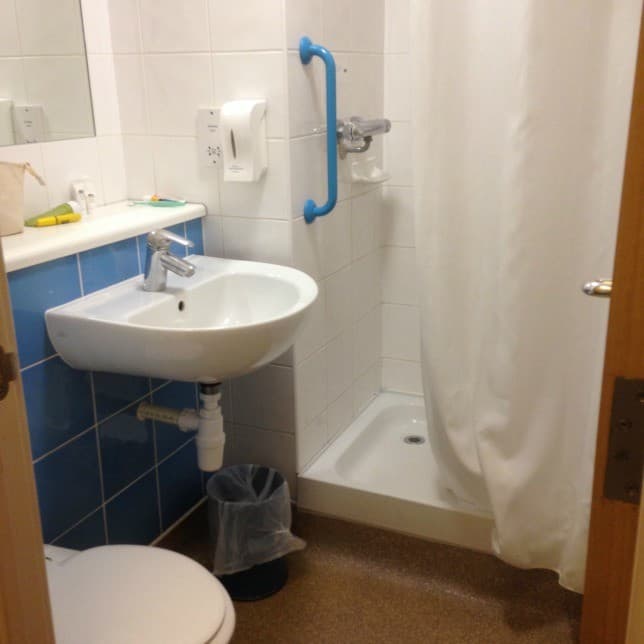 There is no air conditioning at Travelodge, but there were a list of suggestions to follow to help keep the room cool.  I found by leaving the curtains closed, and leaving the window open really helpful.  If I wasn't in the room I also made sure the lights were off, and nothing else was left on to generate heat.  I found this helped to keep my room comfortable.
For breakfast, you are able to have tea and toast complimentary, or you can purchase a cooked breakfast.  I hadn't added one to my booking originally but it was easy to purchase a breakfast, for the same price either the night before or when you arrive at breakfast.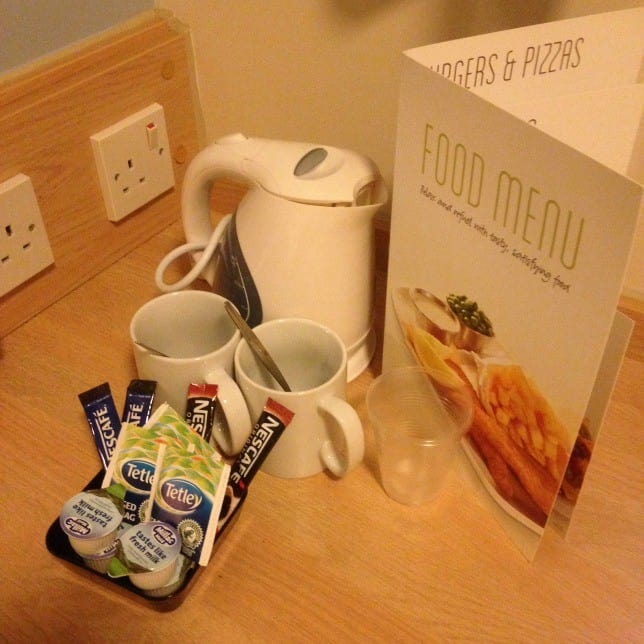 There was a good selection of drinks, hot food, cereals and yoghurts.  I had a cooked breakfast with coffee and toast, and it was lovely considering it was buffet service.  You can help yourself to as much as you want which is great before a long day of sight seeing round the capital.
For a reasonably priced place to stay in central London, I think this hotel is a great option.  My stay was here was excellent, and the staff were courteous and helpful when I wanted to make amendments to my booking.  The room was comfortable and clean, and overall I was really happy with my experience.  I will most certainly be staying there again, probably at the same time next year.