Do you know what your kids are looking at on their Android smartphones and tablets that you have just bought them? Are you fully aware of the activities that they perform not just online, but offline too? When asked, many parents still go silent and then there are so many confused responses, including yes, most of the time; no, not literally; yes, to some extent and so on.  If you don't know what your child is doing on their tablet or smartphone, perhaps it's time to look at the Android Monitoring App.

Sometimes parents do trust their kids but stay concerned about their online safety. With advancing technology, you can make sure that your kids are enjoying their devices in a safe environment and appropriately too. Using the Android monitoring app parents can keep a watchful eye on their kids, without lots of different controls.
What Does the app Offer?
Advanced Android monitoring app comes with functions such as FamilyTime which offers controls that parents can use to restrict functionality, monitor locations and report online activities, etc.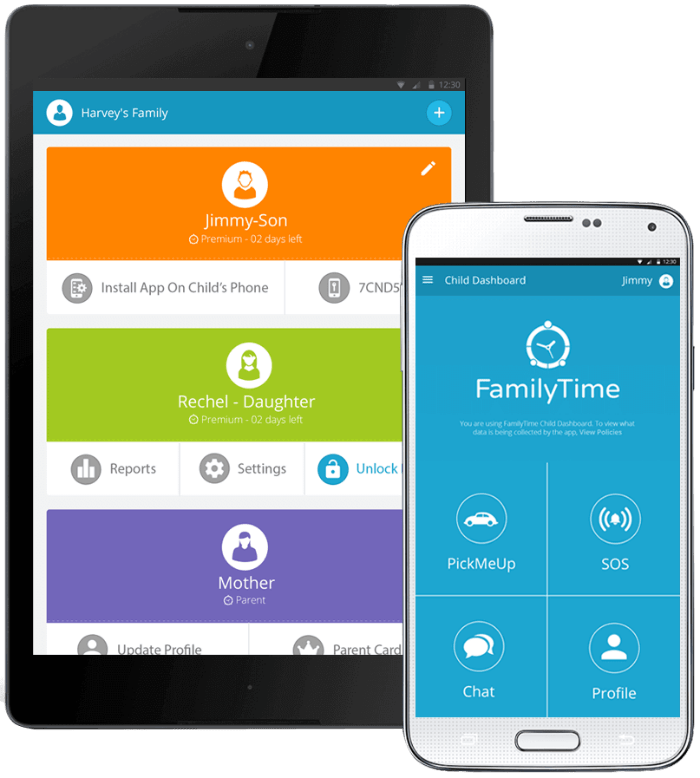 The app provides a wide ranging feature list that includes:
App Viewer: 
FamilyTime android monitoring lets parents view the list of apps installed on their kids' device.
Check App details and usage frequency:
Not only this, parents can view the time spent on each application separately.  How helpful will this be for knowing how much time they are spending on social media.
Blacklist Installed App
FamilyTime app renders parental controls to the parents and enables them to blacklist apps they find inappropriate on their kid's phone.
Device monitoring
Using the app, parents can stay in the know about how do their kids use their device. They can mirror saved contacts, check call logs, watchlist contacts, check web-browsing history and much more. If you have a concern about their safety this could really save the day.
FamilyTime Dashboard
Through one Parent Dashboard, parents can now manage multiple profiles of their kids conveniently in no time. Technology doesn't have to be overwhelming anymore.
Give this app a try for free. Download the app from your Android app store and enjoy the premium version for three days.
Be Tech-Savvy, Ace Monitoring:
Keeping an eye on kids has just become easy and is no more a trouble if you use the mobile phone monitoring apps. Be a tech-savvy parent today and ace monitoring with FamilyTime!
Collaborative post