Mahi Naturals recently got in touch with me and asked if I would try out their Hope's Relief Intensive Dry Rescue Cream.  I suffer from dry itchy skin on my hands regularly so this sounded like a great product for me to try.  I don't know if it's just me, but as a busy Mum my hands go through a lot.  In the winter months they really suffer as a result of the colder weather and the amount of hand washing they are subjected too.  When they get like this they make me feel quite old.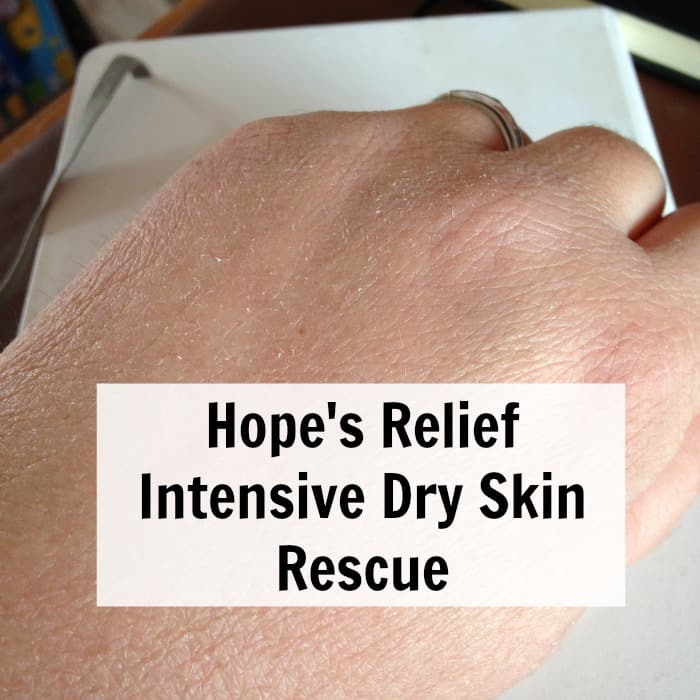 As you can see in the picture above the get so dry that they become flaky and they also itch a lot, which is so distracting when I'm trying to go about my day to day business.
I've had the Hope's Relief Intensive Dry Skin Rescue to hand while I'm working so as soon as I feel my skin starting to irritate me, I can use the cream straight away.
Over the last few weeks using the Hope's Relief Intensive Dry Skin Rescue has provided me with instant relief to my itchy hands.  Hope's Relief recommend this cream to treat a range of skin conditions including eczema, psoriasis and dermatitis.  I'm not sure that the issues I experience with my hands fall into either of these areas, but I can confirm it is really effective at dealing with dry skin and reliving itching.
Hope's Relief Intensive Dry Skin Rescue is developed by naturopaths and contains 300mg of active natural ingredients that quickly absorb deep into the skin.  It's suitable for all ages including babies who might be experiencing dry skin conditions too.
The only drawback to this cream is the fragrance.  As it is made from natural ingredients and contains no perfumes the smell is a little strange.  I wouldn't say it's unpleasant, just a bit different.  It's a small issue considering how effective the cream is.  Take a look at this picture of the back of my hand immediately after applying Hope's Relief Intensive Dry Skin Rescue.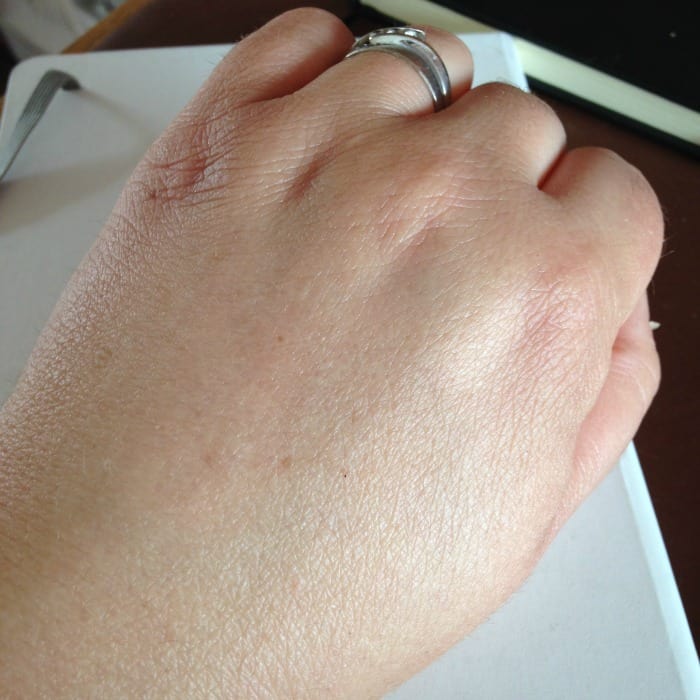 The relief is literally instant.  The cream absorbs quickly into the skin and the dryness is gone instantly.  It only takes a small amount of cream to apply to the affected area and there is no oily residue.
On the whole I've been really happy with the intensive dry rescue cream and can strongly recommend it if you suffer with an ongoing skin condition.
I was provided with a complimentary tube of Hope's Relief Intensive Dry Skin Rescue in exchange for my honest review but all thoughts and opinion's are my own.  Hope's Relief Intensive Dry Skin Rescue costs £15.50. This post contains affiliate links