Attraction Tickets Direct is simply great if you are planning a trip to New York.  Before teen and I visited the Big Apple I spent a lot of time on their website looking up travel tips and deciding which places would be good for us to visit while we were in the city.  It's packed full of New York tourist information as well as a good selection of tickets and tourist passes.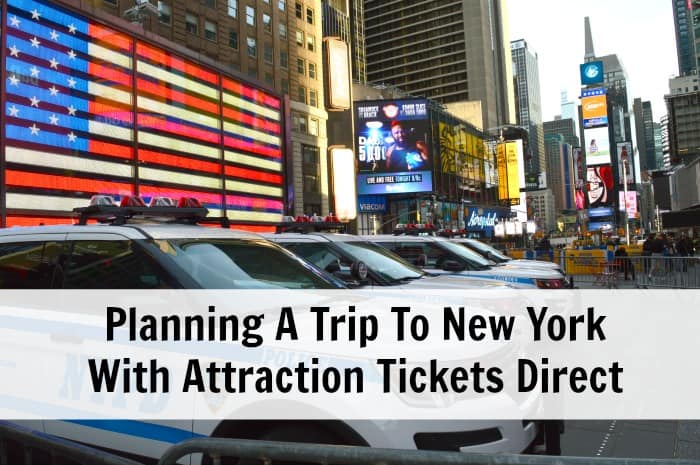 Why Book In Advance With Attraction Tickets Direct
Booking with Attraction Tickets Direct in advance for a trip to New York, or anywhere for that matter, can save a lot of money and help with planning that all important travel itinerary.  As a first time visitor to New York City I knew we were going to be visiting the major tourist attractions.  I was also keen to be able to use the hop on and off tour bus as this is always a great way to see a travel destination and learn some interesting facts along the way.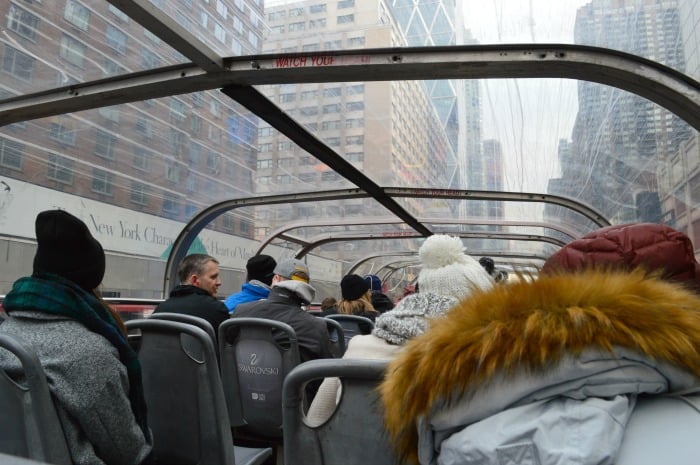 When Attraction Tickets Direct found out that my son and I were going to be visiting New York they were kind enough to offer me a complimentary New York Freestyle Pass.  This definitely looked like the best deal for my son and I as it covered everything we were going to want to see and some extras besides.
Attraction Tickets Direct have such a great range of attraction deals though, that if you are keen to visit somewhere specific in New York, or take in a Broadway show, they will have a tourist pass to suit your ideal trip.
New York Freestyle Pass
The biggest plus of the New York Freestyle Pass is that we were able to use the hop on and off bus tour for the 3 days of our New York stay.  This was such an enjoyable part of our New York experience and probably provided us with the most laughs and tourist tips.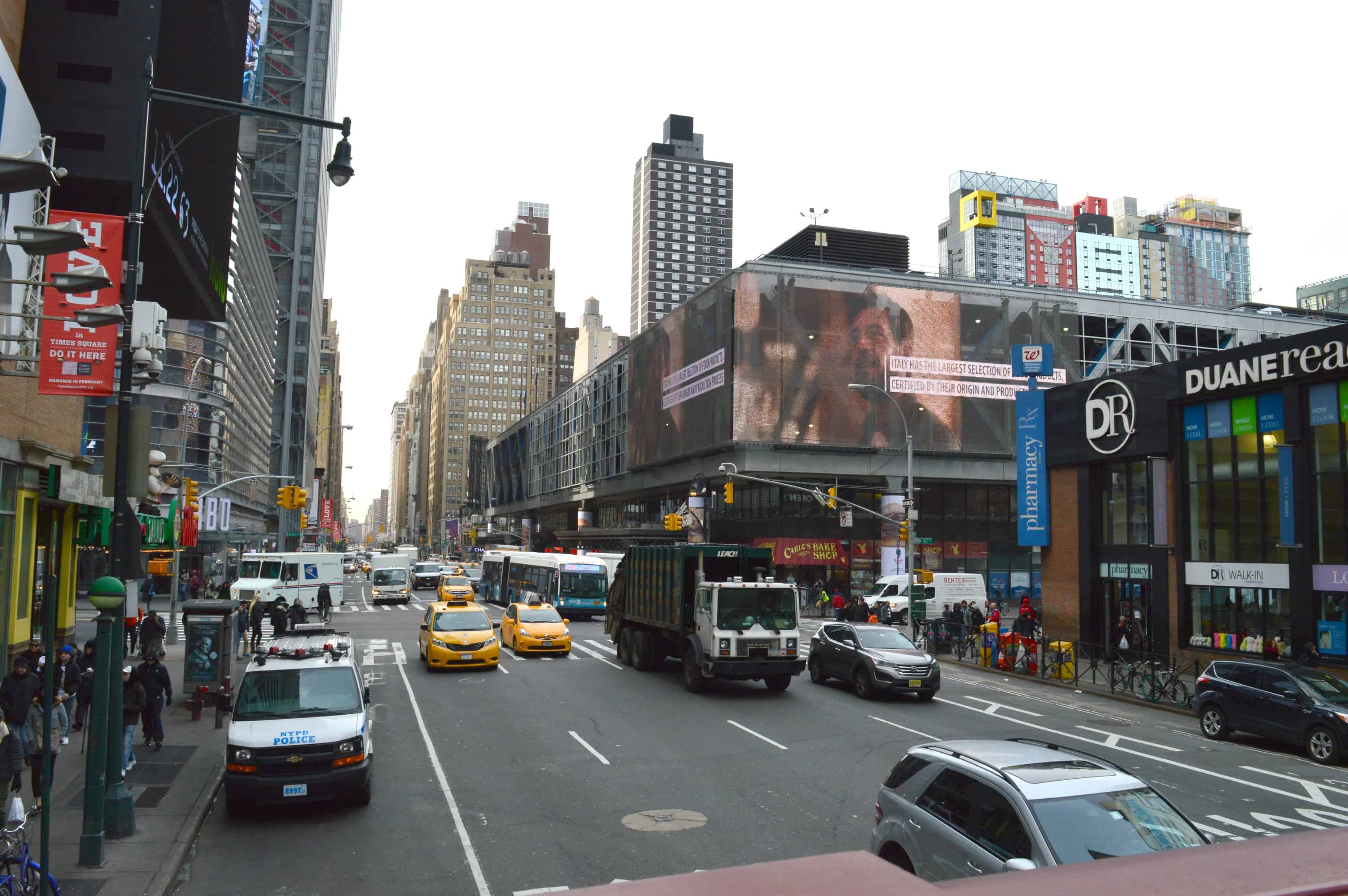 The tour guides were just awesome.  They all had so many stories about New York to tell.  Each one had been married to Janet Jackson or Paris Hilton or both.  They had some great one liners and a whole heap of charisma to keep us entertained whenever we were on the bus.   They made the tours really interesting and a whole lot of fun.
One thing all the tour guides were very keen to share with us, apart from their long list of ex-wives,  was the price of real estate in New York City.  We knew where all the most expensive condos were by the time they have finished with us, as well as where to buy the best cheesecake.
We also saw things like the FBI building, that literally had no windows! I think we would have missed this if it wasn't for the New York tour guides.  It's just not a part of the city we'd have ventured to by foot.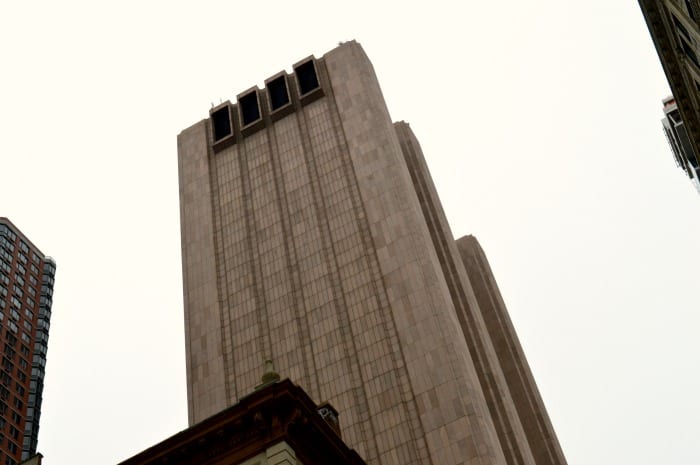 The New York tour buses have 3 different loops which stop at or near all the major attractions.  Taking all the buses really helped us get our bearings in this big city.  I thought it was great that there was a Brooklyn loop so we were able to enjoy a guided tour of this district as well as Manhattan.  I was keen to make sure that we made it to at least one other district of New York during our stay.
We really enjoyed the flexibility of the New York Freestyle Pass.  It has so many options for things to do in New York that we could pick from, and we really think it would suit most tourists visiting here.  We used some of our vouchers for food with a pit stop at Bill's Burger Bar after visiting the 911 Memorial.  We also got some all American pancakes at Applebee's for breakfast after a visit to the Empire State Building.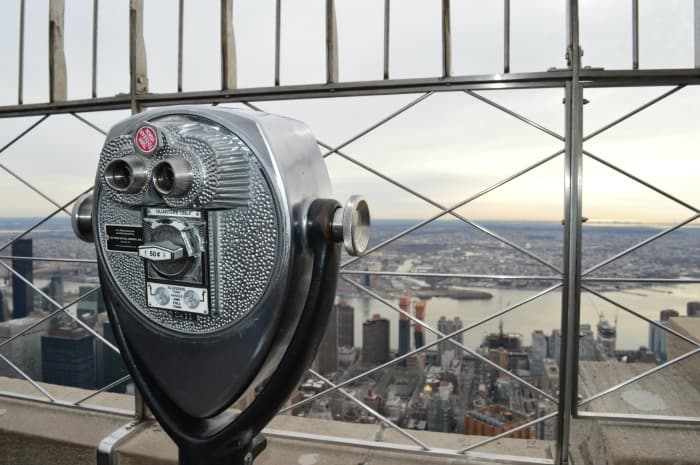 The New York Freestyle Pass can also be used for airport transfers, museum entry at various attractions, different tours available across New York and ours even provided free entry to a comedy show.  I'm convinced it's the most flexible tour pass you can get for visiting New York.  It's also great value for money compared to buying tickets on the door at the major attractions in New York.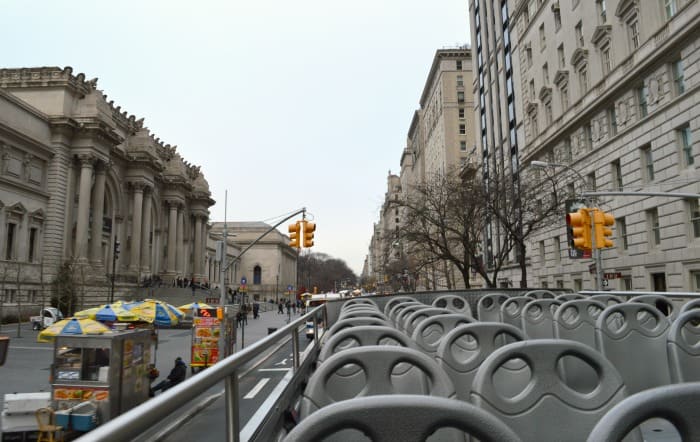 We didn't have to book anything in advance, we just turned up at the attraction or venue we wanted to visit and just handed over one of our vouchers in exchange for a ticket or a meal if we were eating.
If you are thinking of visiting New York and you are starting to make plans about what you would like to see, I can really recommend the New York Freestyle Pass.  If you are keen to use the tour bus, this is such a great purchase.  We were also able to use the hop on and off cruise boat as apart of our ticket, which is another great way to see the city's iconic skyline. I would also recommend you check out what the different sites have to offer. After researching the Rockefeller Center using this website https://www.rockefellercenter.com/ we knew we had to make time to go and visit it – they had so much to offer and it was something we always wanted to do at some point between all the other incredible attractions!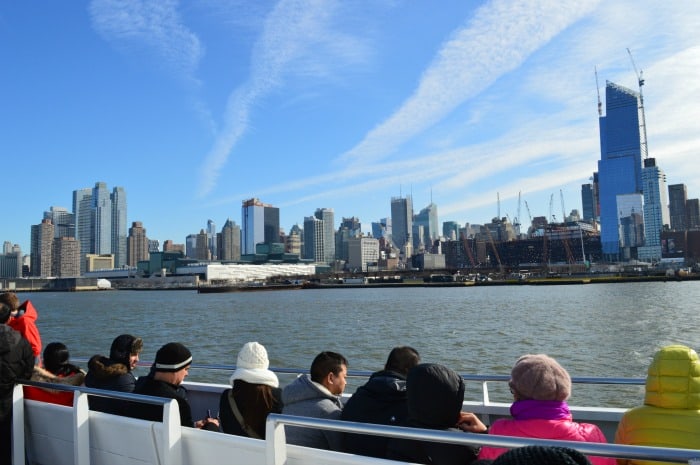 New York is a big city, and seeing it all by foot is very ambitious and takes a lot of time up if you are only visiting for a few days.  I loved the combination of walking and using the bus tours as it saved our weary legs when we needed a break but still let us enjoy all the sights.
Here's a few places you could visit with the Freestyle Pass New York. You Pick 3 to 5 attractions depending on the ticket you have purchased.  The trouble you will have is choosing which you want to visit as there is a lot going on in New York.  Prices start at £89.
9/11 Memorial & Museum
Madame Tussauds All Access Pass
Ripley's Believe It or Not (includes LaserRace)
Top of the Rock Observation Deck
One World Observatory
National Geographic Encounter: Ocean Odyssey
Statue of Liberty and Ellis Island Ferry
Gulliver's Gate
NFL Experience
American Museum of Natural History
The Museum of Modern Art (MoMA)
Cloisters Museum
Guggenheim Museum
Metropolitan Museum of Art
Intrepid Sea-Air-Space Museum
Museum of the City of New York
El Museo del Barrio
9/11 Tribute Museum
New York Historical Society
Brooklyn Museum/Botanical Garden
Whitney Museum of American Art
Ground Zero Museum Workshop : 100 Images & Artifacts Tour
MoMA PS1
Lincoln Center Tour
The Radio City Stage Door Tour
Rockefeller Center Tour
Madison Square Garden All Access Tour
When Harry Met Seinfeld Tour
The TOUR
Huge selection of walking tours
Pin for Later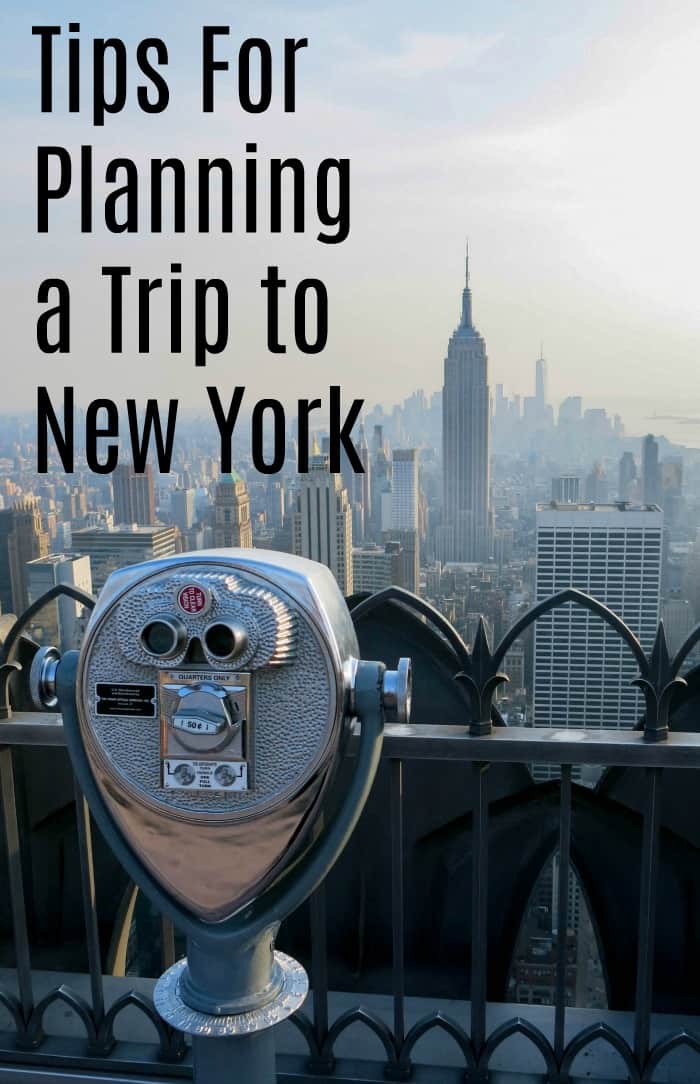 I was provided with a complimentary ticket and a reduced rate New York Freestyle Pass for our trip in exchange for sharing my experiences of Attraction Tickets Direct but all thoughts and opinions are my own.  The New York Freestyle Pass is available with 3 or 5 attractions/options included and prices start from £82.