I have literally been looking forward to going back to Larmer Tree Festival since our first visit last year. As a family it was our first experience of camping with children and going to a family friendly festival and it really was a lot of fun. We were blown away by the quality of the festival camping and all the activities on offer and this year promises to be even more exciting for families. If you haven't been yet, here's some reasons to check it out this year.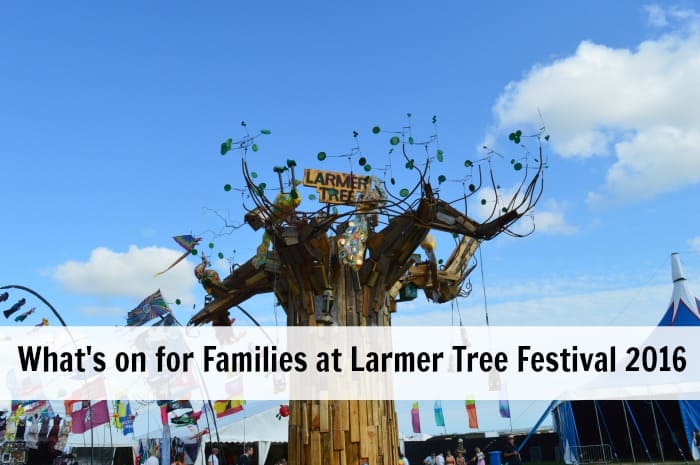 Mr Bloom is Coming to Larmer Tree Festival
One of the most exciting announcements is that Mr Bloom is going to be joining the fun at Larmer Tree Festival this year. My children are going to literally pop with excitement when they see him and the veggies. We are looking forward to lots of stories, games and songs from Mr Bloom and his friends. Mummy might also be a little bit excited too. I have a feeling we will be seeing a lot of Mr Bloom this summer.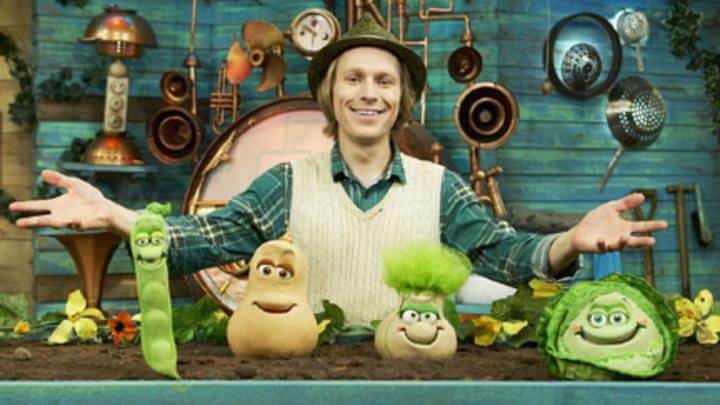 Lots of Theatre Fun
We loved seeing the theatre shows at Larmer Tree Festival last year and this year looks to be even better. The show, Meadow, will be making an appearance in Larmer Tree Gardens featuring the swooping owl, the mischievous rabbits and the mysterious fox. I wonder what he'll be getting up to? This will definitely be on our must see list of things to do at Larmer Tree Festival.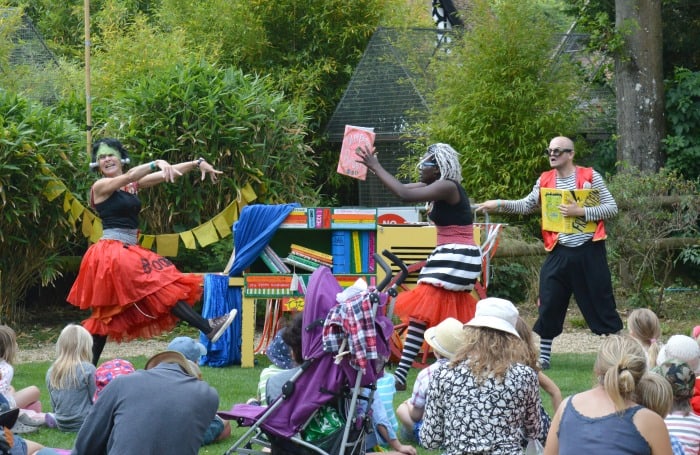 Children's Activities and Workshops
There is never a shortage of things to do at Larmer Tree Festival. For smaller children I'm delighted to see that Oddstocks Day Nursery will be back again in the Nest providing a gorgeous sensory environment for smaller babies to enjoy alongside the festival atmosphere. This was Little Puddings favourite haunt last year.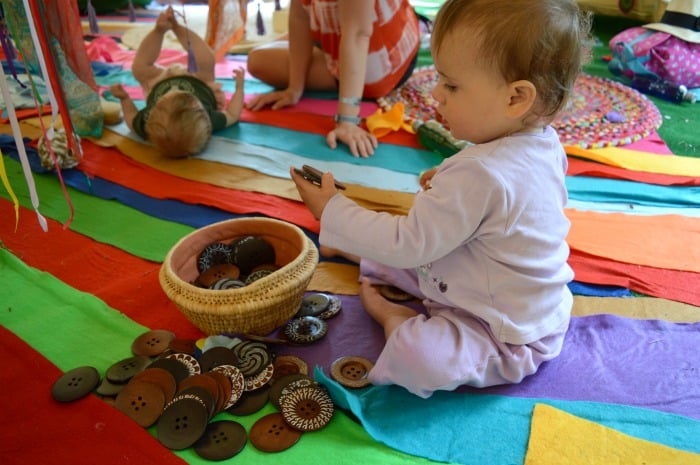 There will be den building and dance workshops for older children too. The family gardens always seem to have a packed line up of activities for children. There will be lots of making and doing going on in the Children's Hands On tent as well as lots of exploring to be done down at the Lost Wood.
The Bubble Boogie Disco is also back providing the young revellers with a proper festival party they will not forget with balloons and lots and lots of dancing. It's just a shame that all those grown ups seem to get in the way I think. Don't they have their own disco to go to?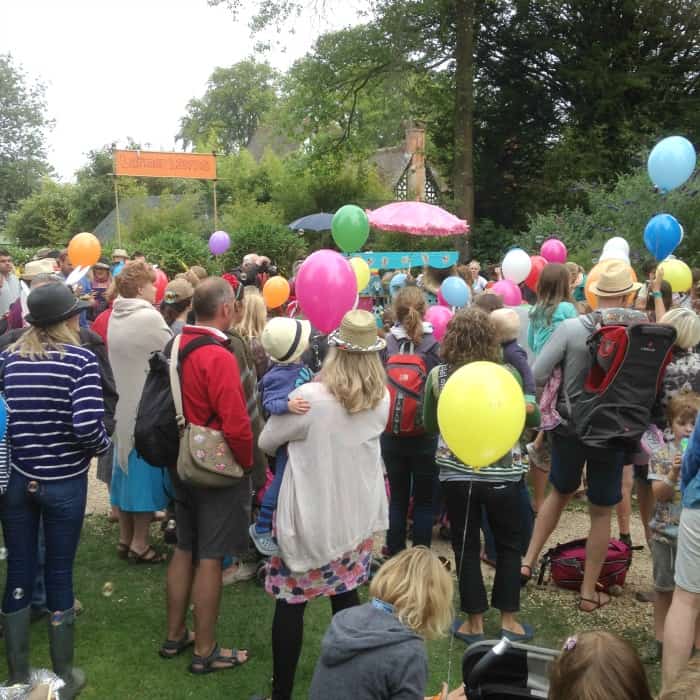 This year we will be taking two very excited little girls who will want to run, play and soak up all the festival spirit. I think they will enjoy it so much more this year now they are both that little bit older and playing together more.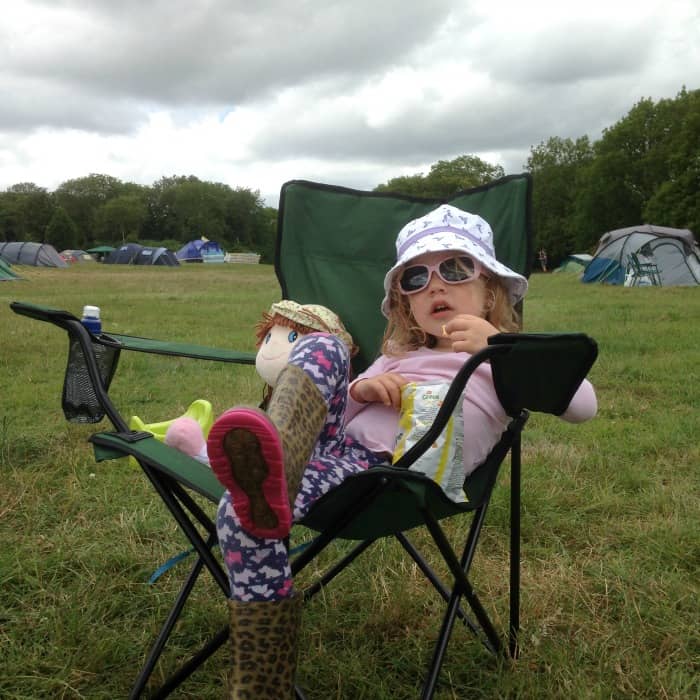 Camping Tips For Larmer Tree Festival
It's safe to say that I got a little carried away with our camping equipment last year. But I do know some people who took their own camping vans and made sure to have the right RV battery, so at least I wasn't as bad as them I guess. Having never taken the girls camping I packed everything but the kitchen sink. I am under strict orders to pack light this year, and this is the plan.
Pack light.
Don't worry too much about food. We found a really reasonably priced cafe in the family zone and ate their most of the time.
Take good tent pegs .
Maybe carry a camping table or an ice chest for camping.
Take a hammer for getting them in the ground.
Check the pump fits the airbeds.
Invest in good sleeping bags as it can be chilly at night.
Take a trolley to load up tents and kids into or hire one.
Lots Of Great Music Too!
Of course, Larmer Tree Festival isn't just about Mr Bloom and family fun. There's an amazing line of of music and comedy this year for the grown ups to enjoy too. With over 30 acts already announced including James Callum, Tom Odell, The Stranglers and Jack Savaretti, Daddy and I will be pulling a trolley full of kids around to make sure we don't miss out on the evening entertainment.
Larmer Tree Festival is between 13th-17th July at Larmer Tree Gardens in the heart of Cranborne Chase. Tickets are available now priced from £175.95 per adult for 3 days. Under 10's are free.