We are heading off to Larmer Tree Festival in just two weeks and we are so excited. We had such a great time last year, and we are hoping for an even better experience this time round with the girls being a bit older. Last year was our first festival camping experience as a family of four, and it definitely taught us a thing or two about how to prepare for these things. There's a lot to it, it's not just the tents, the sleeping bags, change of clothes. But also what food to bring and such, I should have probably checked something like https://campingcooks.com/. As I am the organised type it's time to put a list together of the festival camping essentials we will be taking, to make sure we have all our camping gear covered. I sometimes struggle to find a campground that's in a good location, but still have good facilities. You may have friends who've already camped in a specific location, so you might as well ask them about their experience or search online for good camping sites (to know more, check Midwest Camping). So before you go camping, do your research and find the perfect place for you.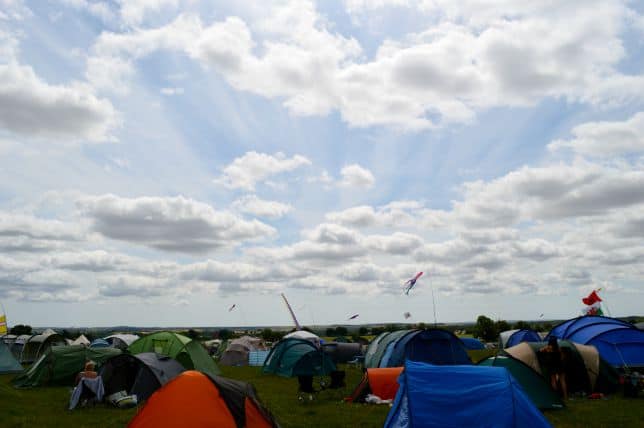 Festival Camping Essentials
I am going for packing light this year, as I really over did it last time. For the sake of my marriage I need to scale it back. Camping at a festival doesn't have to be over the top. You are just looking for comfortable, fun and easy with the kids. Lots of camping equipment starts to make the whole process hard work, as we found out.
One thing we will definitely be cutting back on is the amount of food we'll be taking. We will take lots of camping friendly snacks for the kids and a bbq for the first night but we will also make use of the festival food stalls over the weekend. We know that Larmer Tree Festival has a really reasonably priced cafe in the family area so to make the most of our experience we will eat most of our meals there.
We might be packing light, but there are a few festival camping essentials we simply cannot leave behind to make the whole thing go smoothly.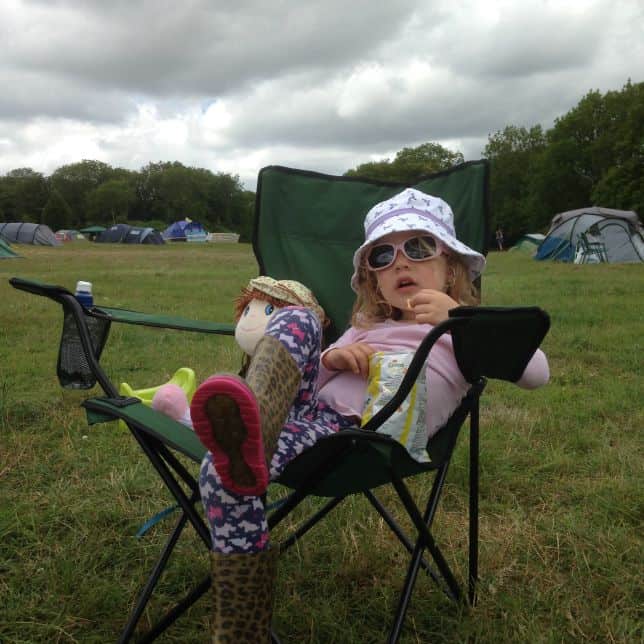 What To Take To A Family Friendly Festival
Tent
I know this sounds pretty obvious but the kind of tent you take to a family festival is pretty important. The size of your tent is crucial to what you are able to pack. We had a 4 person 2 bedroom tent and we are using the same again this year.
We also have a gazebo to provide some shade and shelter for the kids if it's sunny or raining. We have space inside the tent to sit if we need to, but there isn't a huge amount of storage. To keep our experience clutter free I'm only going to be taking what we really need to the festival.
Hard Ground Tent Pegs
When you go to a festival you can never be sure what the field you are going to be camping on is going to be like. The pitch we had at Larmer Tree Festival last year was pretty hard and stony. The tent pegs soon became bent out of shape, and so did my husband.
This year we have invested in some hard ground tent pegs so that we know we will be able to camp anywhere and the other half won't get quite so frazzled.
Wherever you are going to be camping this year, I think these are a sound investment for your camping essentials list.
Camping Trolley For Kids
We know that a folding camping trolley for transporting the kids around Larmer Tree festival is going to be a great investment. We also think it will make our whole festival experience a lot more enjoyable. It will also be super handy for moving our camping equipment from the car to the camping pitch and back again.
Our children like to be carried when they get tired, which is pretty tiring on us as parents. We are confident they are going to like being pulled around in this trolley and that we will be able to enjoy the festival day and night with this in tow.
Seeing as the weather has been a touch unpredictable lately we have gone for a trolley with a canopy to keep them out of the rain and the sun.
Read our review of the crotec camping trolley here.
Penguin Sleeping Bags From Vango
To make camping fun for the kids we are going to be using the Penguin Junior Sleeping Bag by Vango. This nifty little sleeping bag is great fun for kids as they can sleep and play in it.
With lots of zips and detachable sections it's great for playing outdoors and keeping warm an night.
I think it will be super cute pulling our penguins around Larmer Tree Festival and will make transferring them to there bed at night really easy too.
Portable Camping BBQ
Camping isn't camping without some cooking is it and we are going to be joined by the super cute Grill Sergeant BBQ to help us out.
The kids love sausages so we will have some ready for when we arrive, along side some bread rolls to put them in. No plates or washing up required! Winner!
We love this Grill Sergeant BBQ as it's fun and won't leave marks on the ground. Perfect for a little festival camping BBQ and a great treat for the kids and Daddy when he's got the tent up.
Robinsons Squash'd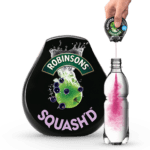 I was recently given some Robinsons Squash'd when I went to Britmums Live. It struck me as the perfect little product to take to a festival for the kids drinks. The last thing we want to be worried about is how much they are drinking, especially if the sun makes an appearance.
We can just add this to their bottles of water and everyone will be happy. Its a real bonus that it's small and easy to transport around. I can just pop it in my handbag and we'll be good to go.
Soltan Kids Protect & Go Mini Lotion SPF50+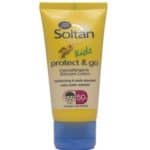 Another thing that I found in my Britmums goodie bag that I thought would be perfect for our festival camping trip was the Soltan Kids Protect & Go Lotion. This mini is going to be another addition to the handbag to keep the kids protected from the sun.
You spend a lot of time outside at festivals and get more exposure to the harmful suns rays than normal. It is super important to remember sun lotion for your camping trip.
Pin For Later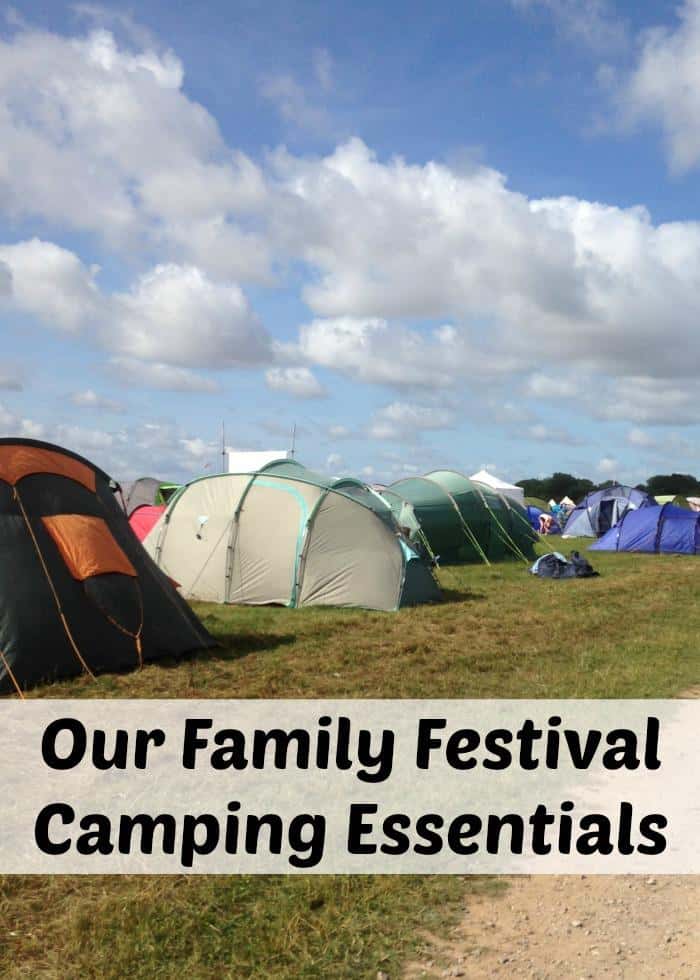 This Festival Camping Essentials post contains items we have been gifted, affiliate links and items we have purchased ourselves.