Imagine telling a 4 year old girl she is off to a play date with one of her favourite toys.  Baby Annabell invited her down to Smyths Toy Store in Nottingham for a morning of fun and to find out all about the new toy range just launched for autumn-winter 2016.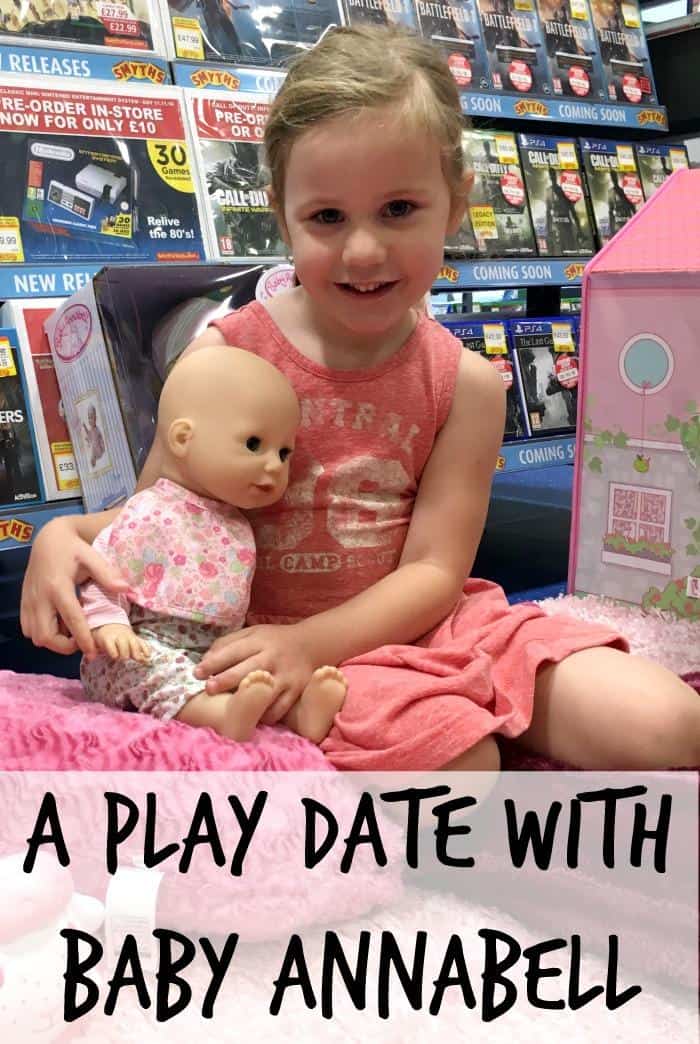 We hate being late for play dates so we arrived at 10am to make sure we had the most playtime with Baby Annabell.  The Baby Annabell bedroom was an instant hit.  It's the first time Baby Annabell has had her own room to sleep in and it opens out to reveal a lots of fun and imaginative play opportunities.  The bed folds out and has a cute mobile above it.  There's pockets to store nappies and lots of space for Baby Annabell's new clothes.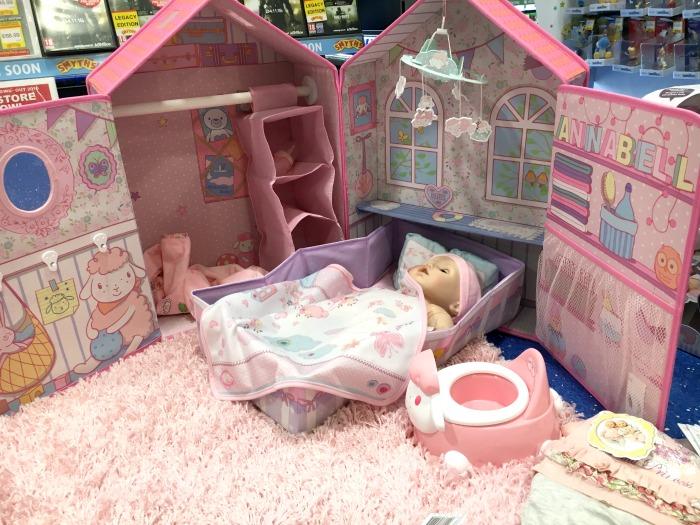 The fun didn't stop there as we made a Princess crown and coloured in a picture of Baby Annabell's lamb.  There was also some lovely cakes, that were a big hit with everyone at the play date.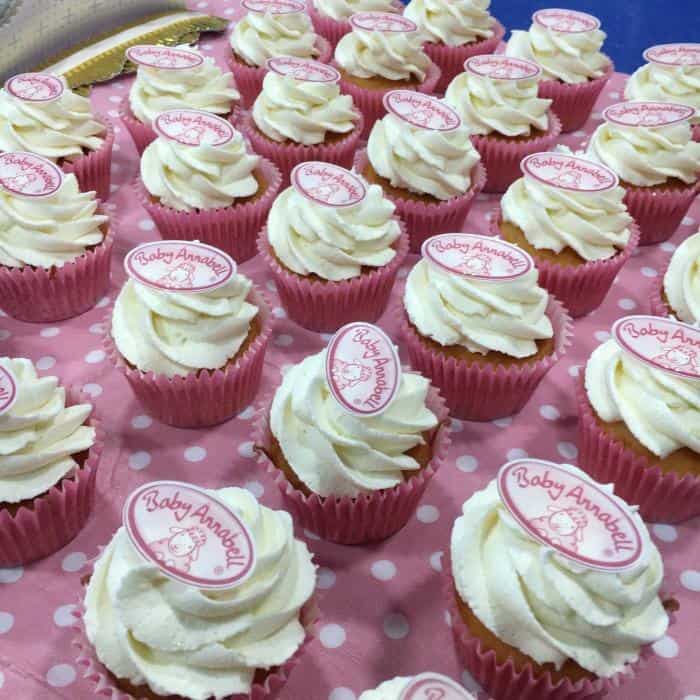 Things got really exciting when we sat on the mat and listened to a very exciting story about Baby Annabell when she lived in Lamb Land.  When she was born there was a big party with lots of fun and laughter.  The grumpy old man didn't like all the singing and cheering and put an end to everyone's fun.  Baby Annabell grew up into a beautiful Princess and saved the town from the grumpy old man who has cast a spell over them never to speak, sing or cheer again. It was a very exciting story, and we all enjoyed listening to it!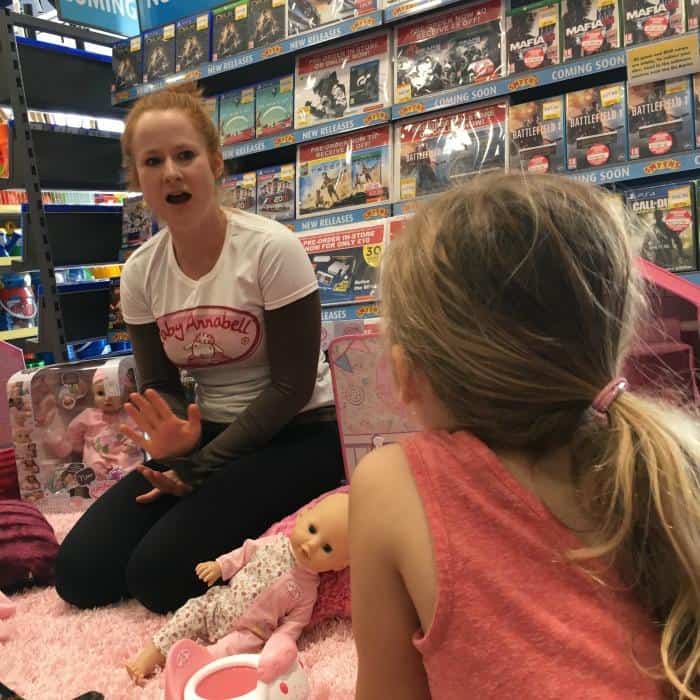 The star of the show of course was the new Baby Annabell, who is weighted just like a real baby.  Not only is she incredibly life like, but she also can have a wee too, so get ready to sit her on the potty or change her nappy when the time comes.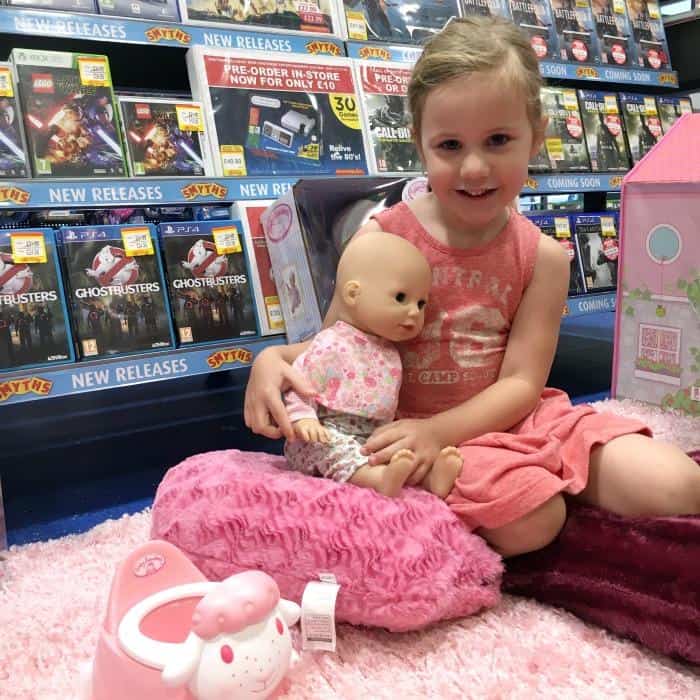 We had a fantastic morning at the Baby Annabell play date at Smyths Store in Nottingham.  Pop over to the website to see if Baby Annabell is going to be hosting a play date near you!  You really don't want to miss her.