During our family holiday in Cornwall we decided to spend some time exploring the beautiful town of Falmouth.  Falmouth's heritage has been largely shaped by it's relationship with the sea and as such it's the obvious home for the UK's National Maritime Museum.  It made perfect sense for us to take the girls here to learn a little more about the highs and lows of living so close to the Atlantic Ocean and they were really excited about spending the day here to learn more about life in Cornwall.
Is The National Maritime Museum Child Friendly?
I have to admit, I do always feel a little apprehensive about taking children to museums.  There was a time when museums weren't so child friendly, and some kids would probably even call them boring.  I'm very pleased to say that things have really changed and this is a great museum to visit with kids.  The National Maritime Museum is far from stuffy and boring, with lots of opportunities for children to learn about sea life and interact with the exhibits.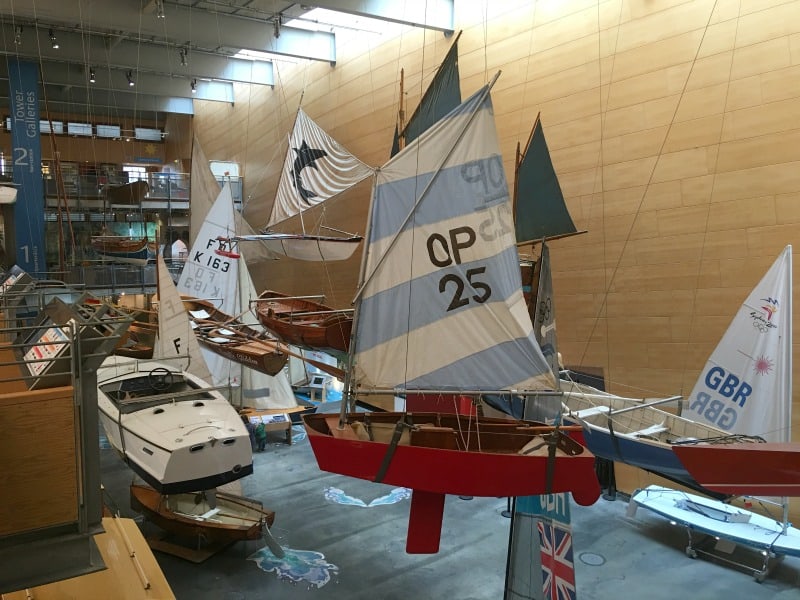 When we walked into the main hall we were greeted by a huge collection of boats both on the ground and suspended from the ceiling.  It's a great opening statement by the museum and the girls began exploring the boats straight away.  It seemed that every possible vessel was represented here making the exhibit really interesting for them to explore.
The girls spotted the Olympic style podium with medals and they couldn't wait to take their places on the stands.  We live a few minutes away from what used to be the National Water Sports Centre and it was good to be able to talk to them about the part it played in the 2012 London Olympics and some of the rowing and sailing stars from the games.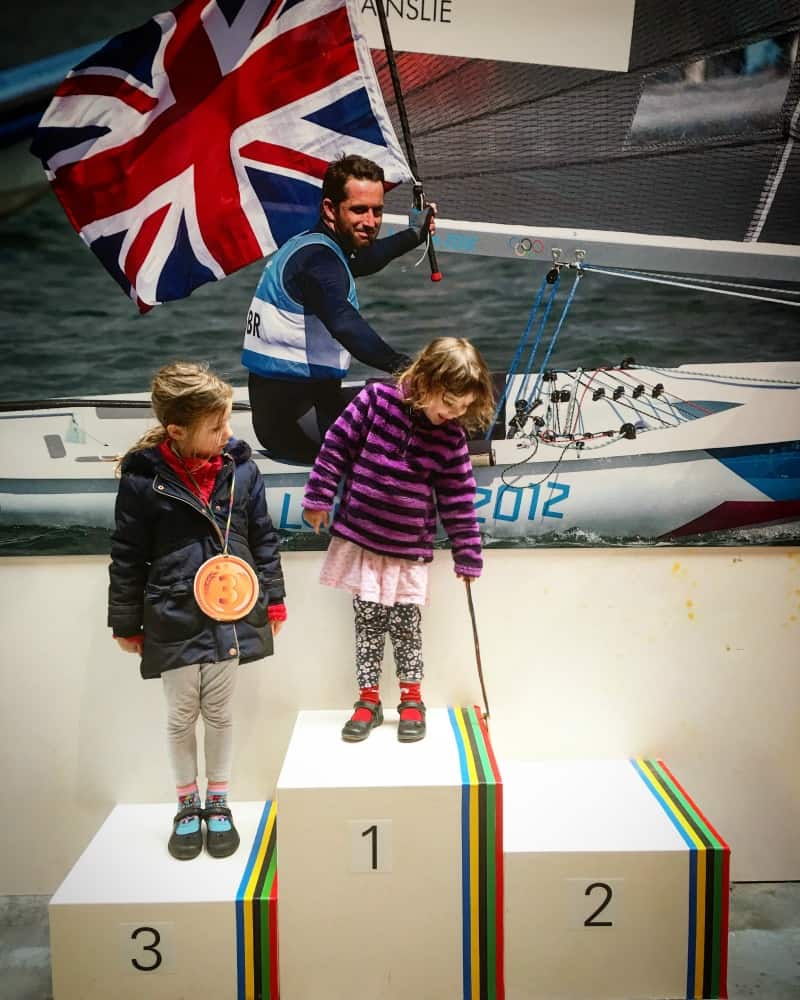 Excellent Hands On Exhibits For Kids
The Survival Zone was probably one of the most exciting exhibits for the girls at the National Maritime Museum.  Here they could really get hands on and try out jet ski's and lifeboats for size.  As well as being able to get in them they could put on lifejackets and try helmets for size too.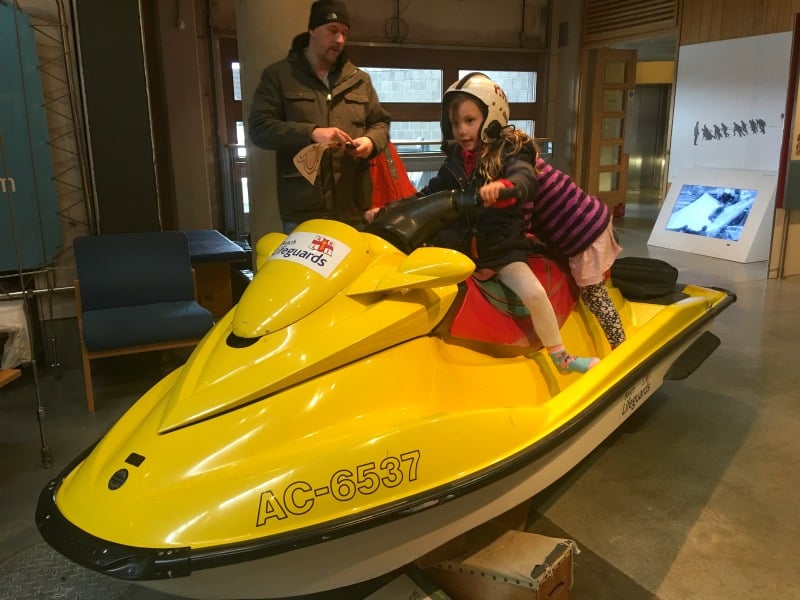 Upstairs in the museum we found the Treasure Island play zone which also proved to be a big hit with the kids with lots of dressing up and pirate fun to be had.  The girls didn't want to leave here but when they realised there was a lot more going on in the Nav Station upstairs they didn't feel quite so disappointed about having to move on.
The Nav Station is another fantastic hands on exhibit which the girls loved.  It's designed to resemble a modern ship's bridge and is a place where children can get a feel for what it might be like using charts and navigation systems to steer a ship to it's final destination.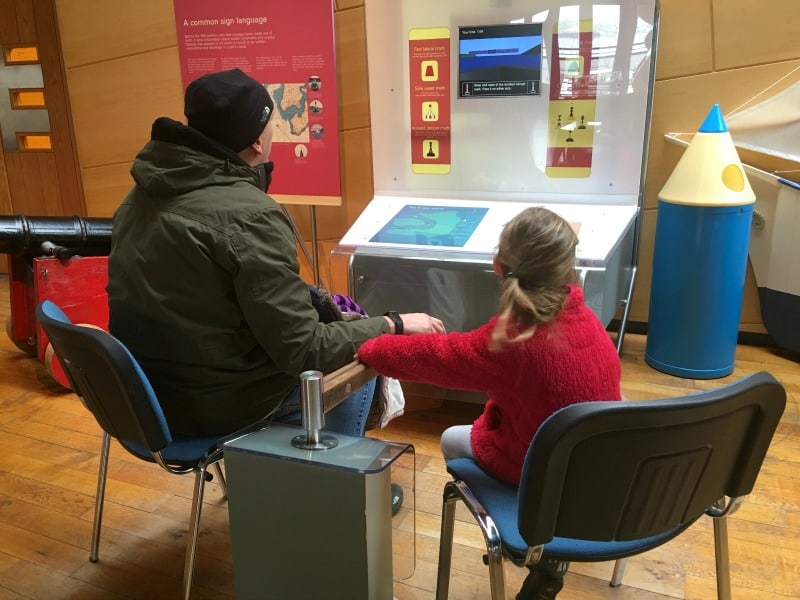 An Excellent View Point
If you venture to the very top of the National Maritime Museum you come to the Lookout Tower, which was my personal favourite of all the exhibitions.  This viewing station offers exceptional views over Falmouth harbour, the estuary and the town.  There's lots of information to help you spot local landmarks as well as some handy telescopes and binoculars.
In contrast to the Lookout Tower, head to the very bottom of the museum to find the Tidal Zone.  This exhibit is actually below sea level and you can experience what high and low tide looks like, if you have enough time to hang around.  If you don't have much time you can still learn about how the sun and moon influences the sea and what causes tides to take place.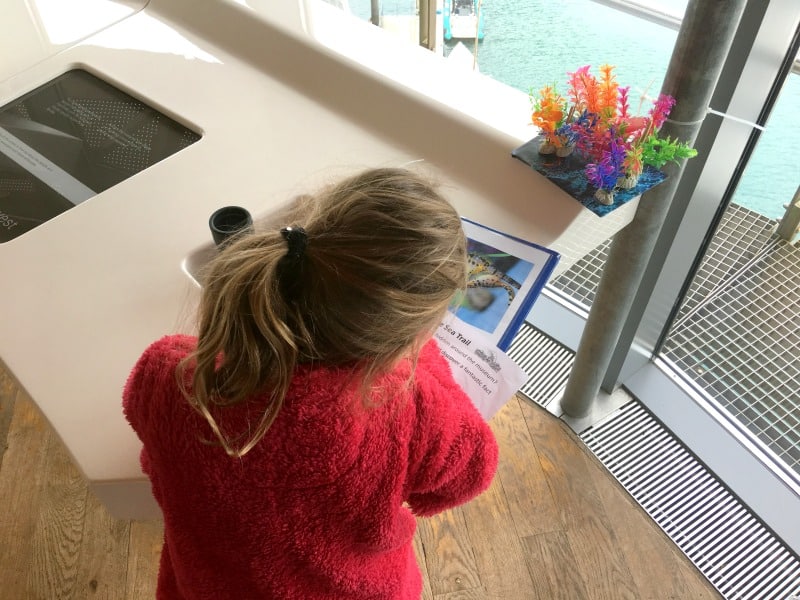 We thoroughly enjoyed taking the children to the National Maritime Museum in Cornwall and were really impressed with the number of hands on exhibits they were able to enjoy.  This made it a great museum to visit with young children as they don't always want to stand and read lots of information about the exhibits.  They much prefer being able to play and interact with the exhibits meaning a visit here with children is a lot of fun for everyone.
If you are looking for places to eat in Falmouth you might enjoy our review of Harbour Lights, award winning fish and chip restaurant.  If you are planning on staying in Falmouth during your visit to Cornwall, I can really recommend taking a peek at Mummy's Travels review of St Michael's Hotel & Spa.  It sounds like it would be a great location and it's a really family friendly hotel too.
Useful Information
National Maritime Museum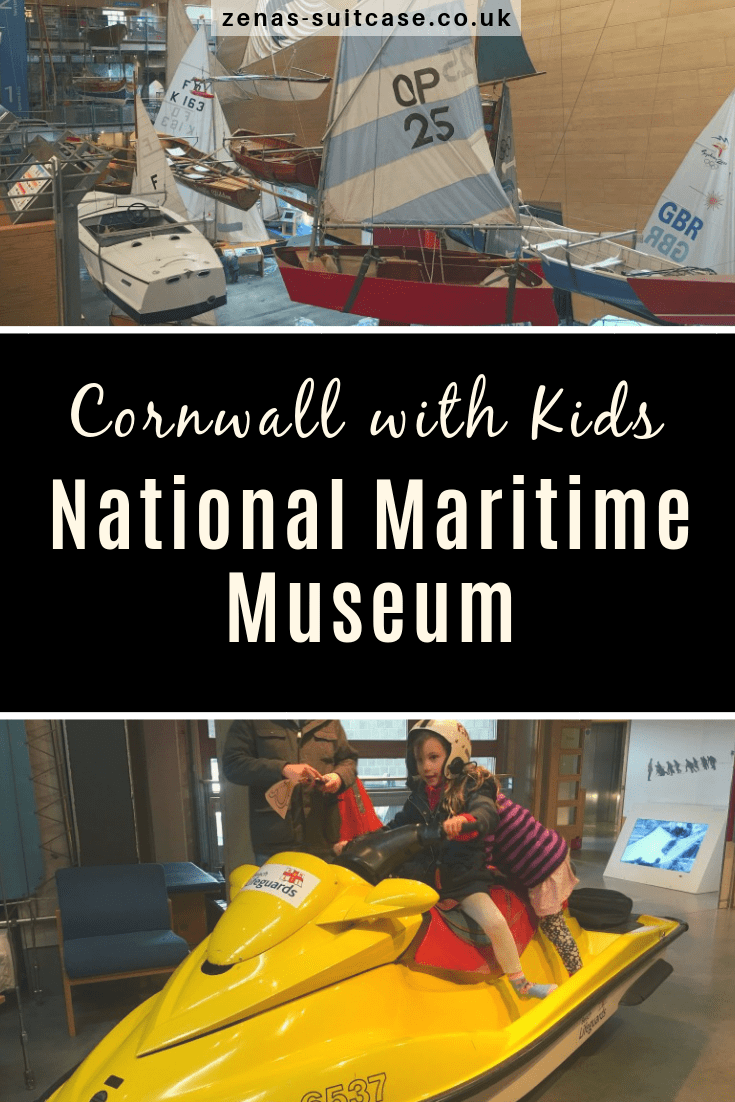 Cornwall Trust
Discovery Quay
Falmouth
Cornwall
TR11 3QY
Tel: +44(0)1326 313388
Email: [email protected]
Pay once, get in all year
Adults £13.50
Children (Under 18s) £6.00
Children (Under 5s) Free
Open Daily 10am – 5pm
Know someone who would enjoy this post?  Please do share it with your friends and followers, as it would literally make my day.  
For the latest blog posts, offers and giveaways don't forget to subscribe to Zena's Suitcase.  You can also follow the latest updates on Twitter, Facebook, Instagram and Pinterest.
We were provided with free family entry into the National Maritime Museum in Falmouth in exchange for this post but all thoughts and opinions are our own.