Cornwall with kids was written in collaboration with Classic Cottages.
Going to Cornwall with kids is always a good idea, it's a great place to go on holiday. I'm always surprised when someone tells me they haven't been on a family holiday to Cornwall, because it's such a beautiful UK holiday destination. I know it can feel like a long drive, especially from some parts of the UK, but it's worth the effort.
There's so much to see and do in Cornwall, and I'm going to pack this article with my favourite recommendations. I'm also going to share my top tips for visiting Cornwall with kids, so you can make the most of your time there and overcome any hurdles you may have.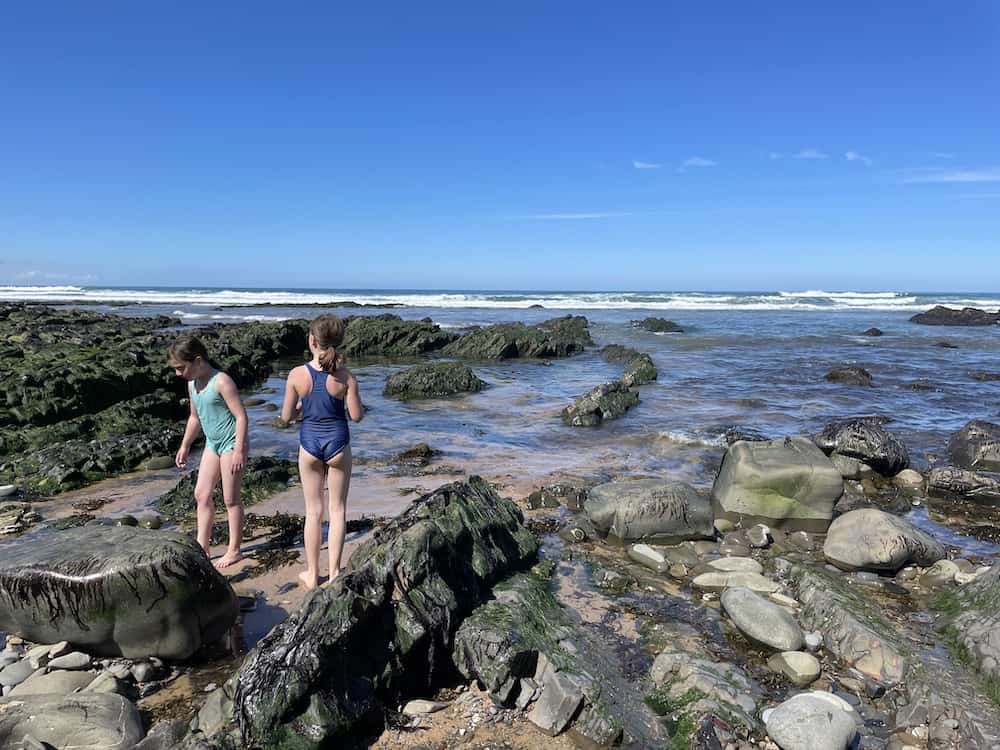 When to go Cornwall
Choosing the right time to go to Cornwall can make a huge difference to your travel time and your holiday experience. If Cornwall is a long drive from where you live, avoid going in the summer holidays. Cornwall is very busy at this time of year, and so are the roads. You can easily add 2+ hours onto your travel time in the summer holidays simply because of the sheer volume of people travelling that way.
If you want to avoid heavy traffic and large numbers of holiday makers, the best time to visit Cornwall is off season. We've had great holidays in Cornwall in February, April and May and would happily consider other times of year too. When you are planning your holidays for the year, look for school breaks that have an inset day attached to them. Inset days are great for allowing you to travel on less busy days.
Getting There
If you are planning to drive to Cornwall, allow yourself plenty of time. When you are going on holiday with kids, make sure they have plenty to entertain them. These road trip games are perfect. If they use tablets, download some programs for them to watch on the way. It's also a good time to catch up with a book.
Some families choose to set off very early in the morning, or even start the journey in the evening and travel through the night. Sadly, we are neither of those families, and just aim for starting the car journey as early as we can. This is usually around 8 or 9 in the morning.
If we are planning to drive to Cornwall in a day, we always plan a stop for lunch. There are plenty of places along the way to visit to break up the journey. You can plan to visit a child friendly attraction for a few hours or we always recommend a stop at Gloucester Farm Services on the M5. They serve great food and there are also small indoor and outdoor play areas for kids. It's also a lovely place for a walk surrounded with beautiful scenery. It's not your typical service station, and provides a relaxing place to break up the journey.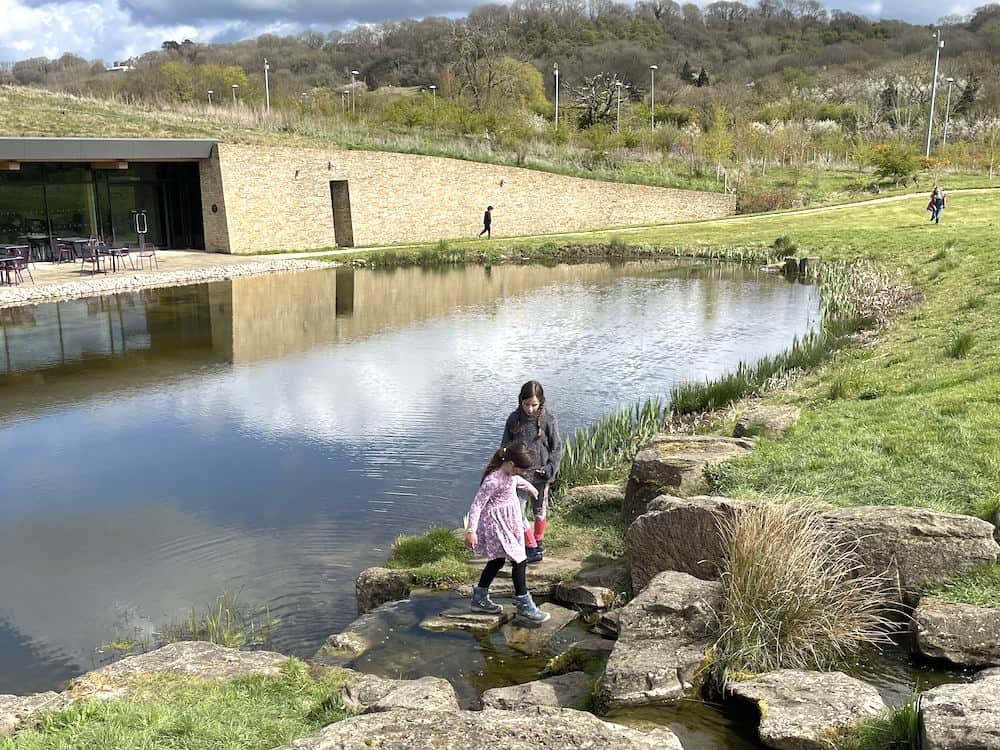 The other option is planning an overnight stay on your route to break up the journey. We have done this a few times, choosing to stop in Bath and Bristol for a night or too, but there are plenty of options.
Whoever isn't driving also keeps an eye on the route on Google maps. We like to be aware of any traffic delays, and check for any alternative routes that might save time. If you have a good sat nav, this is also really helpful for managing your travel time in these situations.
Where to Stay
If you are planning to go to Cornwall with kids, choosing where to stay is going to be very important. Being such a lovely holiday destination, wherever you choose to stay, you will never be too far from gorgeous beaches, interesting places to visit and family friendly attractions.
Where you stay will also have an impact on your travel time. Coming from the Midlands we prefer to stay in North Cornwall, at least to start our holiday. If you live nearer to Cornwall, you may be quite happy travelling with kids to South West Cornwall.
Planning a few stops can be a great way to explore Cornwall too. We started in Newquay and then travelled around the county, via Porthleven, Falmouth and ending near Bude, as just one possible route.
Choosing where to stay in Cornwall is a very personal preference. As a family, we have discovered what works well for us based on our previous trips. When we are staying in one area for a week, self catering cottages work very well for us. They provide us with the space and flexibility we need. It's also easy for us to find a holiday cottage that meets our needs. I always look for Cornwall cottages near a beach like these from Classic Cottages, that have parking and WiFi as a minimum.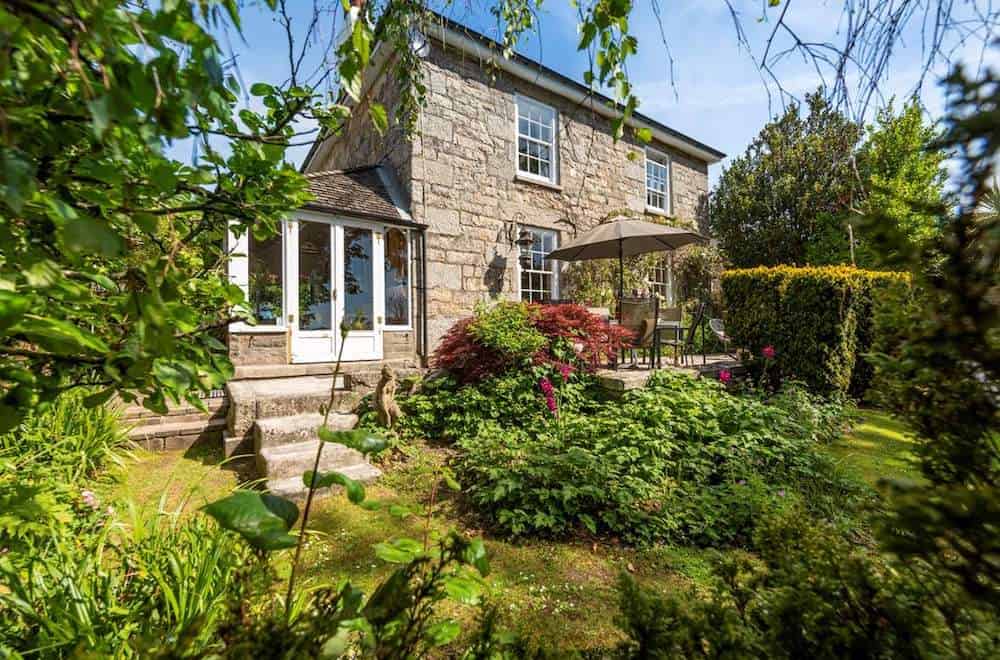 Once I have a list of holiday cottages in Cornwall (see more here), I check the map for where they are located. The county  has some incredible villages that are beautiful to visit, but wouldn't be so practical to stay in for the whole week. It also has a lot of narrow roads and steep hills, and both of these things can be challenging either in a car or on foot. Port Isaac is a very good example of this.
If we are going on holiday to Cornwall for a special occasion, I like our holiday cottage to feel luxurious both inside and out. Cornwall is blessed with some incredible views, especially of the sea, so these cottages are a good choice.
Staying in or near a town like Bude, Newquay, Falmouth, Padstow or St Ives for example can work well as you will have excellent facilities nearby. If you are considering a holiday cottage in a Cornwall village, pay particular attention to accessibility and parking so that you don't have any issues when you arrive.
Things to do in Cornwall with Kids
There are so many cool things to do in Cornwall with kids. You will be spoilt for choice and happy that you made the effort to get there. As well as visiting the incredible beaches and taking part in your favourite water activity, check out these places to visit as well.
Eden Project
The Eden Project is a great day out for families who enjoy nature. Described as the largest rainforest in captivity, the biomes allow you to experience the climates and life cycles of the Mediterranean and Southeast Asia or West Africa without leaving the UK.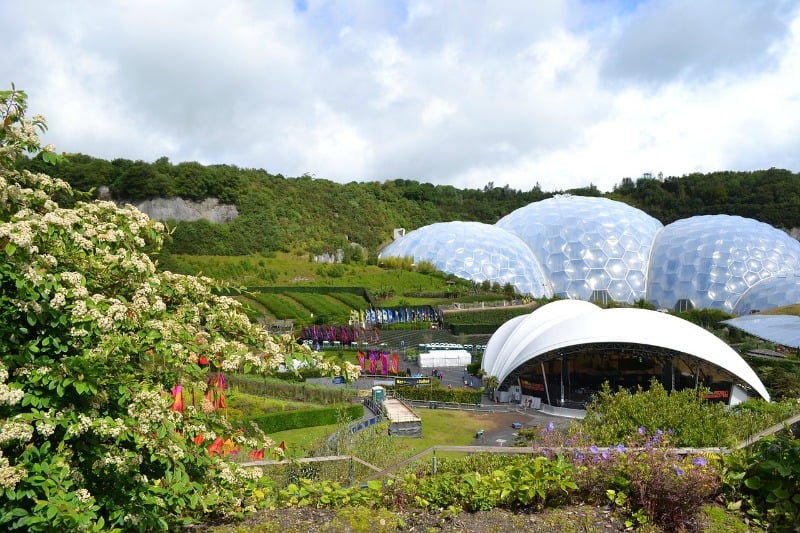 Newquay Zoo
Newquay Zoo is a lovely outdoor attraction for animal lovers. As well as a great collection of animals to discover, there are also play areas, picnic spots and a dragon maze.
Cornwall Seal Sanctuary
The Cornwall Seal Sanctuary in Gweek is a lovely family day out. You can learn how the sanctuary rescues injured and sick seals and, where possible, gets them back to health and returns them to the wild. As well as visiting the seals, the sanctuary offers different experiences that allow visitors to learn more about their work and the seals they rescue.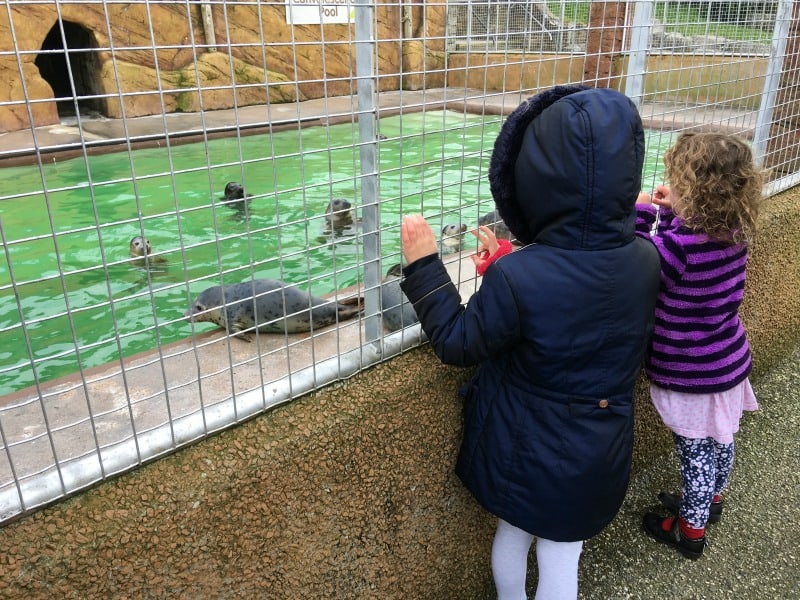 National Maritime Museum Cornwall
Cornwall has a long standing relationship with the sea, and the National Maritime Museum Cornwall in Falmouth is the perfect place to learn all about it. It offers hands-on and interactive exhibits for families to enjoy and you can even book boat tours of Falmouth harbour and beyond.
Pirate Quest Adventure Golf
If you are looking for an indoor attraction in Newquay, Pirates Quest Adventure Golf is a great family friendly activity. We visited a few years ago but the adventure golf is a new addition for 2021.. It's a great place to learn all about the pirate legends of Cornwall.
Flambards Theme Park
Thrill seeking families will love the white knuckle rides on offer at Flambards Theme Park! It's a great theme park for kids of all ages, packed with family fun, indoor attractions and immersive experiences for kids of all ages to enjoy.
Hidden Valley Adventure Park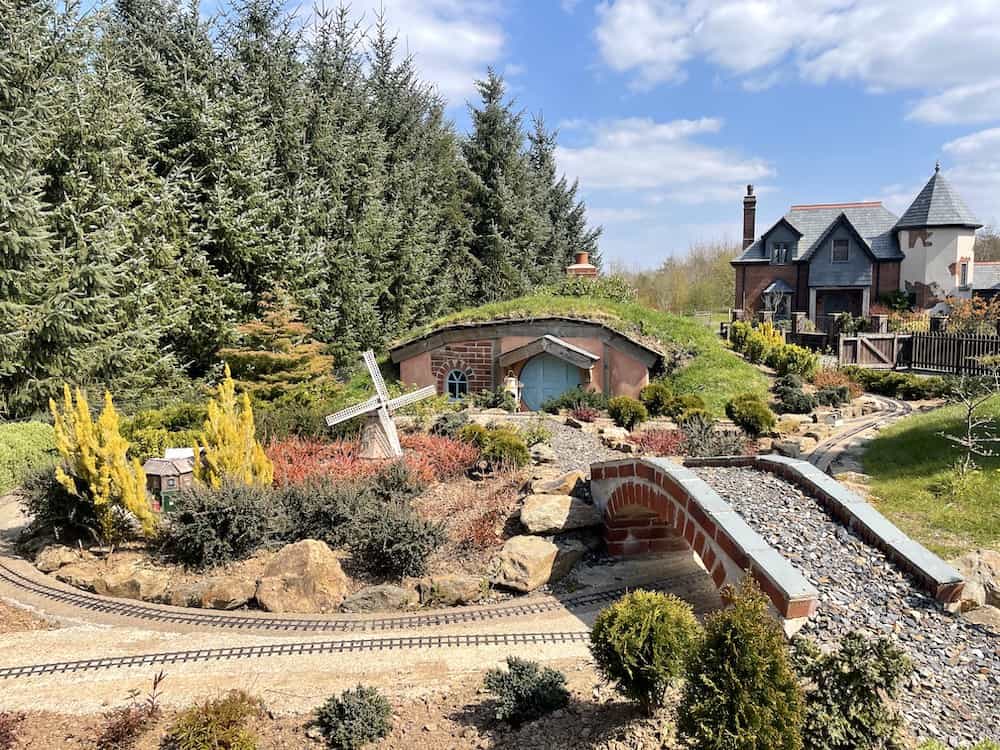 If you are looking for a different family adventure, then the Hidden Family Adventure Park will be right up your street. In this park, you will work together to crack the clues and solve the puzzles. Think 'escape room' in the woods with a miniature railway and fabulous fairy village to explore.
Tintagel Castle
Explore the stunning ruins of Tintagel Castle and the history of King Arthur at one of Cornwall's most visited attractions. As well as being steeped in history, Tintagel Castle is blessed with incredible views of the Cornwall coast and the natural surroundings.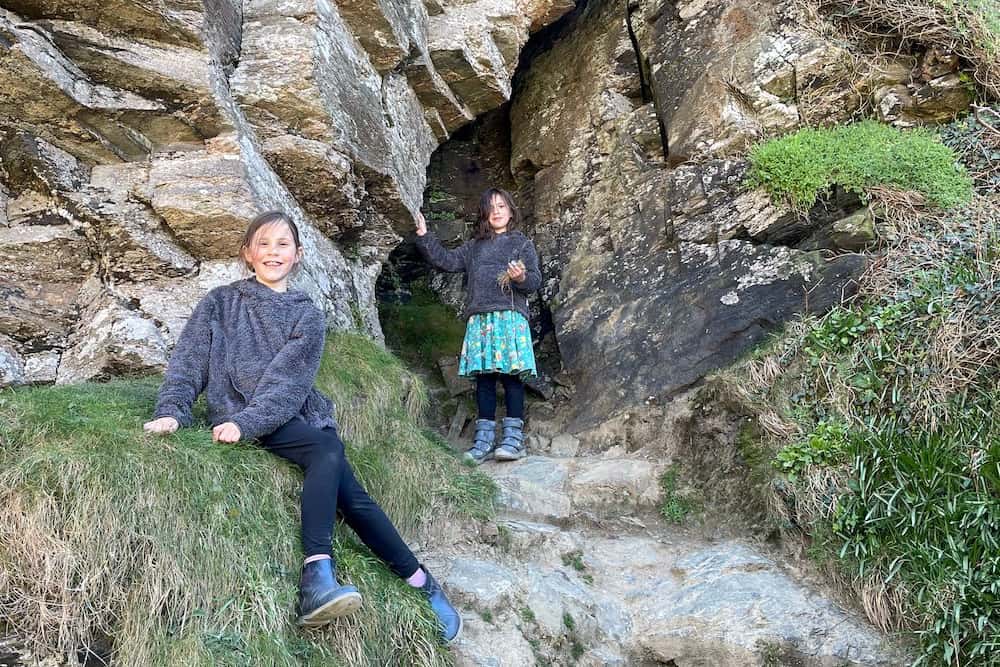 St Michael's Mount
Accessed by boat or via the famous causeway, St Michael's Mount is the perfect place for families to explore together. Explore the castle and its interesting artefacts including a mummified cat from Egypt. Enjoy the beautiful gardens and learn all about the giant skeleton discovered in the church.
Trethorne Leisure Park
This is a fun day out for families which includes meeting the park's animal residents and enjoying the family friendly activities. Children will love the jumping pillows, crazy golf, paddle boats, trampolines and play areas on offer.
Retallack Aqua Park
Want to take your water fun to the next level! Head to the Aqua Park near Padstow to take on the Total Wipeout style attraction.
Tate St Ives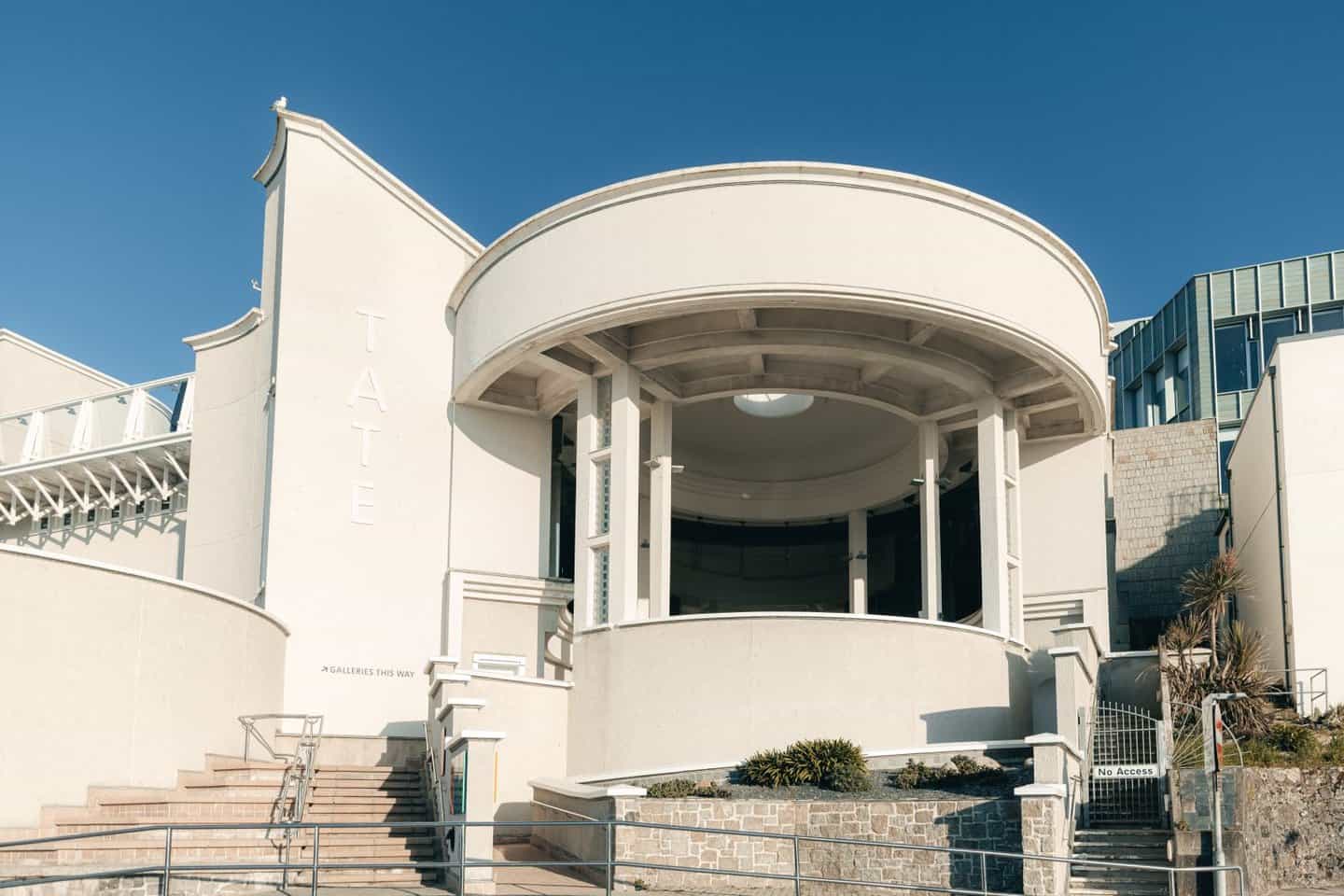 The Tate St Ives is a fantastic art gallery for families, and offers regular free creative events for children.
Cornwall Birds of Prey Centre
The bird of prey centre rescues injured, mistreated and unwanted birds of prey as well as other animals. Families will love meeting the residents at the sanctuary as well as the impressive falconry displays.
Paradise Park
This wildlife sanctuary in Hayle will be a big hit with bird and animal lovers. Paradise Park has an impressive colourful bird collection, red pandas, red squirrels and Asian otters. Want an indoor attraction in Cornwall too? Paradise Park is also home to the Jungle Barn Indoor Play centre.
Minack Theatre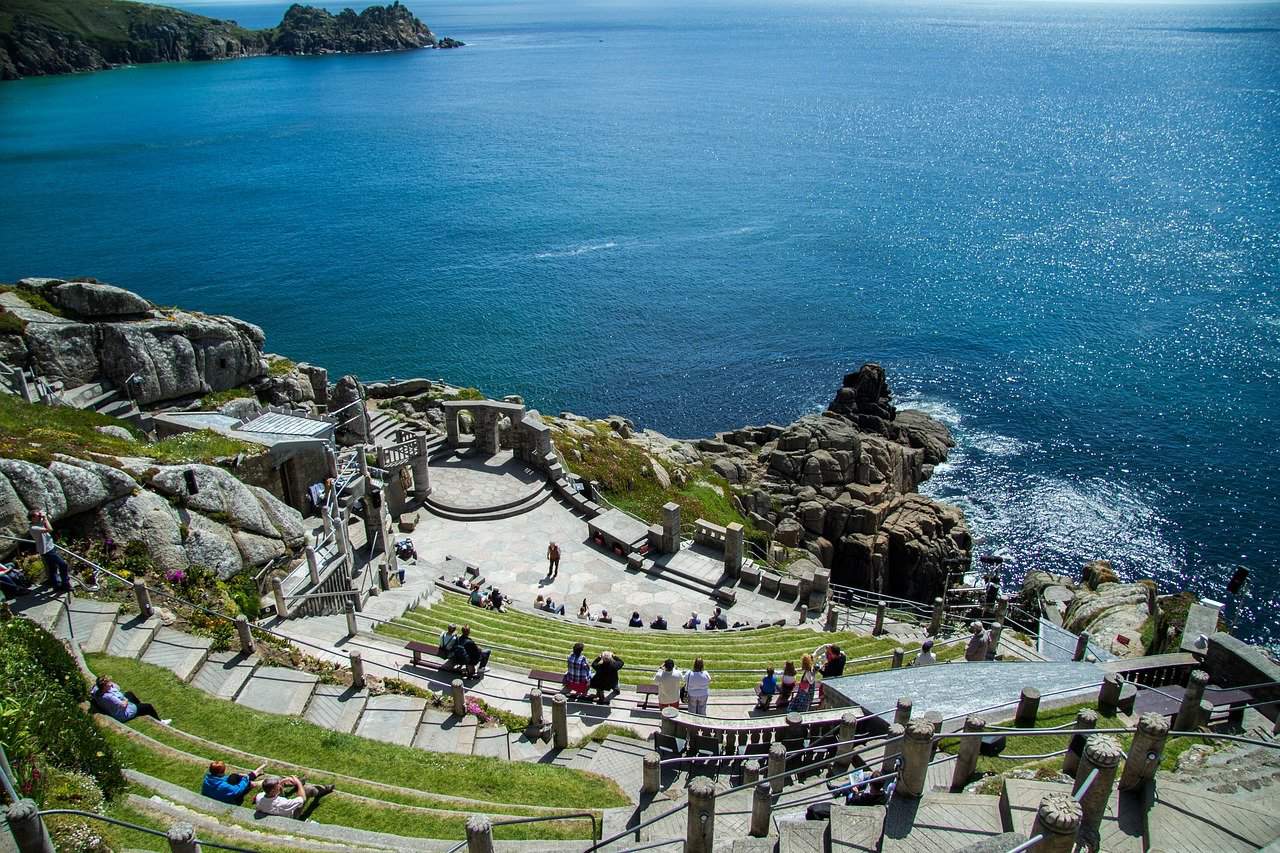 This unique open air theatre carved into the rock face at Porthcurno allows families to enjoy a full program of family friendly performances. You may even spot dolphins or seals off the coastline too.
The Lost Gardens of Heligan
Once lost to neglect, the Lost Gardens of Heligan have been fully restored to their magnificent glory providing families with an incredible 200 acre natural playground to explore including pleasure gardens and an outdoor jungle. It's also worth taking a look at their events program to make the most of your visit here.
If you've been undecided about going to Cornwall with kids for any reason, these ideas will help you overcome any obstacles you may have. Hopefully you now have lots of ideas for things to do when you get there too.
Please also make sure you follow the latest government guidance to enjoy your holiday safely. I also recommend booking any Cornwall attractions you want to visit in advance, to avoid disappointment.
Pin Cornwall with kids to your UK travel board