You are going on a cruise! Yeah, I am so excited for you as I know you are going to have an amazing time whether you are on a Royal Caribbean cruise or you have picked up a last minute cruise deal through your travel agent.  Cruises are just the best holiday by far I think!
I'm also really pleased you came to check out this post as whether you are looking for first time cruise tips or you are a regular cruiser, I think you will find some advice here you hadn't thought of using before.
If you still haven't booked your cruise, that seems like the perfect place to kick off this post.
Before You Book a Cruise
Think about the type of entertainment you enjoy, then look at the cruise ships programme to see if they offer things you are going to like.  Take a peek at a few cruise reviews to see what guests are saying about the shows onboard as well to get a feel for what you can expect from the evenings onboard the ship.
Look at the onboard facilities like swimming pools, waterparks, climbing walls, race tracks etc.  Cruise ships offer lots of activities to keep you and your party entertained on sea days but it's worth making sure that they offer things you are going to use so you can pick the right cruise ship for you.
For the best available prices book your cruise last minute and look for late cruise deals.  This is perfect if you are flexible about your cruise itinerary and which cruise line you want to sail with.  You can really make some huge savings.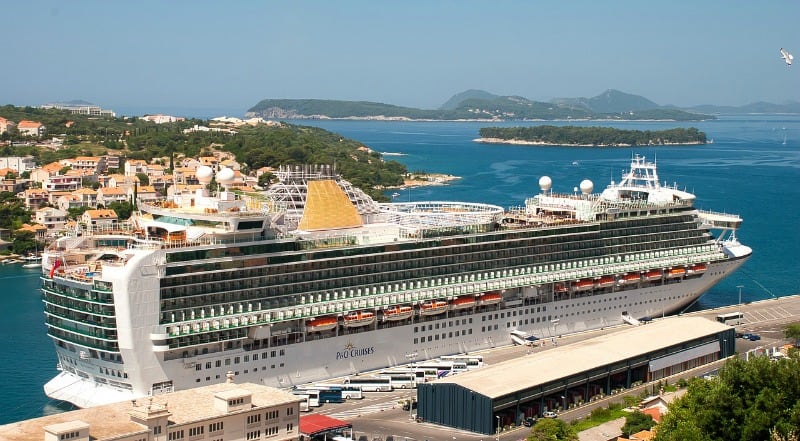 If you want to save even more money, consider booking an inside cabin for your sailing.
Before you book your cruise, check for any restrictions on using Pullman beds in cabins.  Some have age, height and weight restrictions in place for their use.
Make sure you complete your online check in and pre cruise registration details when you need to. You and your party could be delayed at the port if you have not completed this for everyone who is going onboard.
You might need some local currency for the ports you are visiting, you'll save money if you arrange this before your cruise.
When you are planning what to take on a cruise, think about all the activities you will do, both day and night, and make lists of what you need.  Don't forget to think about shoes as well as clothes!
If you take any medication or are going on a cruise with children, pack enough for the holiday and a few days extra just in case they are required.
Before you pack, check with your cruise line for a list of prohibited items in their FAQ section.
Towels and beach towels will be provided for your cruise, so you don't need to cram these in your suitcase.
If you are thinking of taking alcohol onboard with you check if there are any restrictions as your wine might not make it to your cabin. Some cruise ships may let you take a small amount of alcohol on the ship to consume in your cabin or they might will charge you a corkage fee if you use it while dining.
Check with your cruise line what the minimum age for sailing with a baby is. Some will only accept babies as passengers from 6 months old.
You may want to toilet train your child before your cruise as some ships will not let children use the pools in swim nappies and they may not be able to access the kids clubs either which could be disappointing for everyone!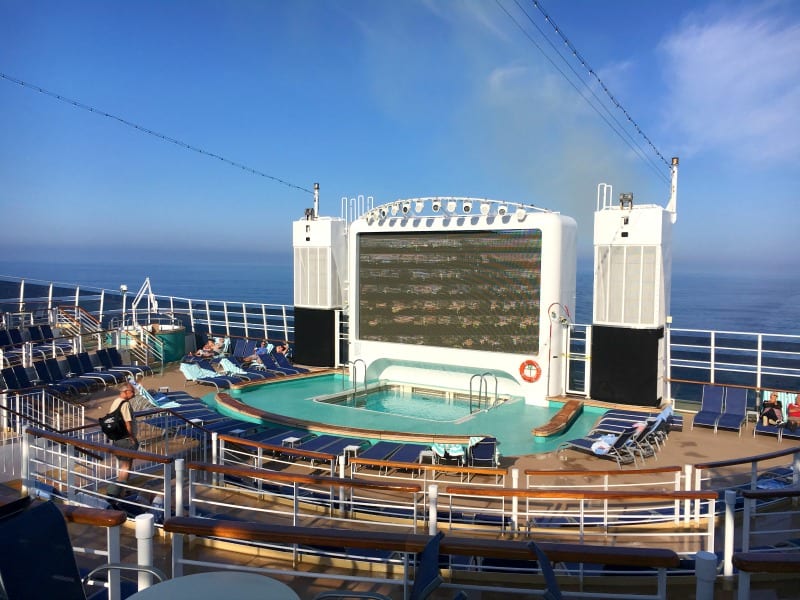 If you are going on a cruise in the US (and you are not a US citizen) you will require an ESTA.  Other countries may have similar visa arrangements in place so it's important to check the rules before your cruise.
When packing your hand luggage, make sure you carry any valuables or laptops with you. You may also appreciate having your camera, phone, book disposable drinks bottle and some snacks as it could be a long day.  You might want to think about scarves, jackets or cardigans as well as you might not be able to access your luggage until the evening.
Check your cruise ships gratuities policy as tips may not be required during your cruise if it's a cashless ship.
Speak to your mobile phone provider before you go on a cruise to make sure that you don't get any surprise bills when you get back home.
If you are travelling with a child who uses nappies or diapers, make sure you pack enough for the duration of the cruise as the ship may not stock any.
If your children are keen to use the onboard kids clubs, you may be able to register them online before you sail and avoid the queues when you arrive on the ship.
If there are any speciality restaurants, shows or experiences that need booking for your cruise see if you can do it before your holiday begins.  This way you will get the best night's for your trip, especially if you are planning on celebrating a special occasion while you are away.
Embarkation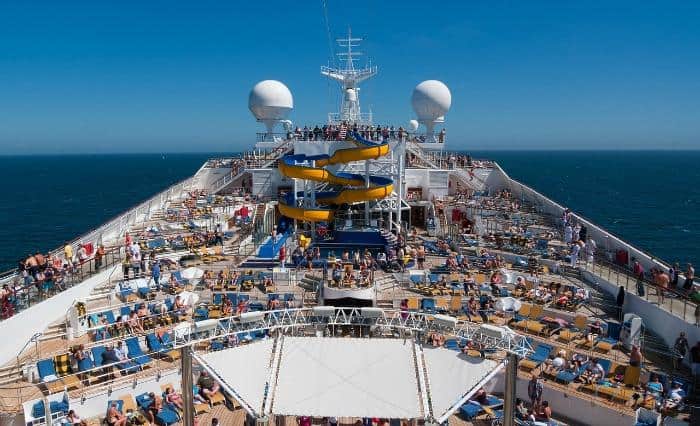 If you need to make your own way to the port to join your cruise, make sure you carefully plan your trip and allow for any delays.  Your travel documents will give you information about embarkation which can help with planning to avoid the busiest times.  Arriving at the port the night before can be a much more relaxed way to begin your cruise if that's on option for you.
Make sure you have your passports and travel documents easily to hand for embarkation to save those panic moments and any unnecessary delays at the port.
If you are taking a child on a cruise that isn't biologically yours, like a grandchild without their parents, you will need a letter from the child's parent or legal guardian authorising you to take the child on the cruise. They may need to sign any sports waivers, and agree to any medical treatment needed whilst the child is at sea. It must be affirmed by a solicitor or Commissioner for Oaths.
If you are going on a cruise with your own child and have a different name to your child or you are married, but only one of you is taking the child on the cruise, a signed letter from the absent parent affirmed by a solicitor is also recommended.
If you are the parent but the child's surname is different to yours, take a copy of their FULL birth certificate as well.
Plan the clothes you would like to wear for embarkation day if you are keen to get photos of you arriving onboard the ship.
Make sure your suitcases are easily identifiable with straps or bright labels you can see at a glance.
During Your Cruise
Don't feel you have to book shore excursions during your cruise unless you want this service.  There will be plenty of tours availble to explore the port or nearby cities when you arrive in port.
Do not be late back to the ship, under any circumstances. It will leave without you!
Leaving the Ship
A day bag or small rucksack is handy for when you are arriving in port and for the last day of your cruise.  Your baggage is usually left outside your cabin the night before disembarkation so having a rucksack that you can pack your last minute items in before you leave the ship is really handy.
So what do you think? I hope you found this cruise planning list helpful. If you think I've missed any important cruise tips and tricks off the list, please do shout in the comments below.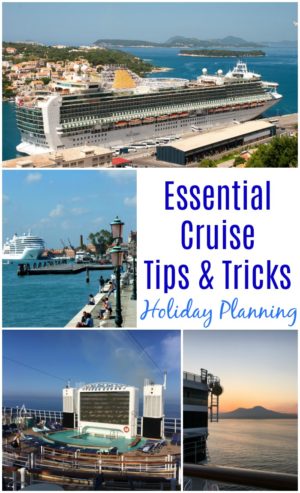 Know someone who would enjoy this post?  Please do share it with your friends and followers, as it would literally make my day.
For the latest blog posts, offers and giveaways don't forget to subscribe to Zena's Suitcase.  You can also follow the latest updates on Twitter, Facebook, Instagram and Pinterest.