Halloween is just around the corner and if you are anything like me and you are super busy you will be in need of some easy last minute halloween activities fo the kids.  Well I'm right on hand with some spooky activities and play ideas for the family to help you out.
These Halloween ideas will help you have some fun with your family and create some new spooky memories. Even if you're not a fan of trick or treating (I know lots of people have mixed feelings about this Halloween activity) there's still lots of ways you can have fun and celebrate with the kids.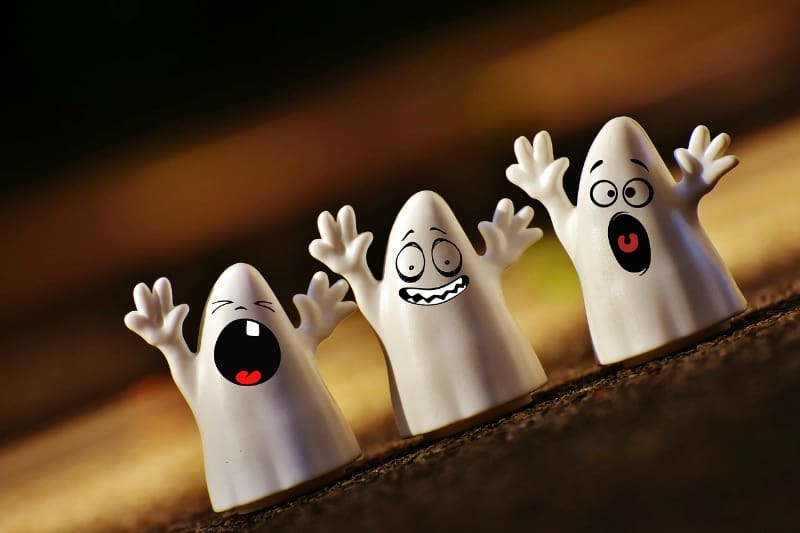 Halloween Film Night
The autumnal weather lends itself so well to a cosy Halloween film night in with the family. No matter what age your children, there's Halloween themed films and TV shows for every age. Just take a looks at Amazon Prime for some film night inspiration.
They have everything from Room on the Broom, Lost in Oz and everyone's favourite mystery machine Scooby Doo.  Add these Halloween films to your watch list now and line them up for a fun family night in with the kids. Add a tub of Simply Gingerbread flavoured Ice Cream and some spooky green popcorn and the night will feel like a real spooky treat.
Great Halloween Costumes For Kids
If your kids love dressing up, Halloween can be so much fun. With so many last minute Halloween costumes for kids available now, outfits cover just about every theme possible from witches and vampires to unicorns and pumpkins. This year in our house it's all about the Halloween Prom Queen dress and I'm sure it will be getting lots of wear over October half term week.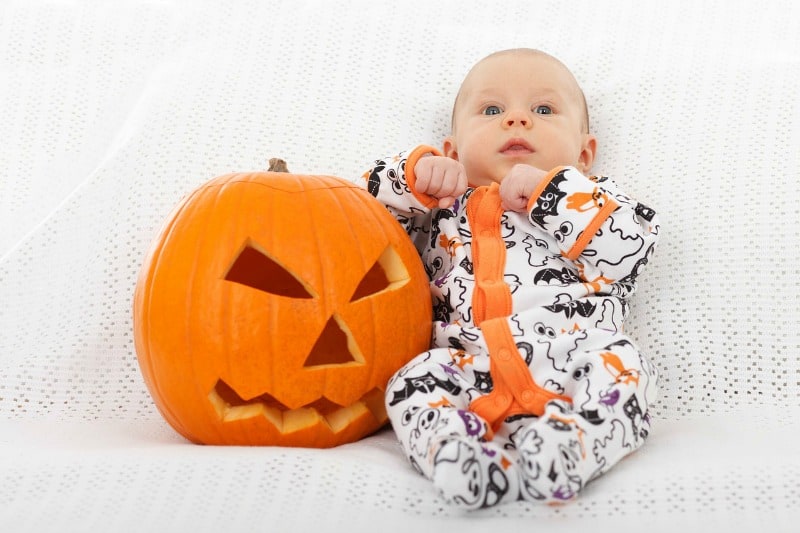 Even the youngest members of the family can get in on the act with lots of fun last minute Halloween baby costumes and accessories to be had. Something like these seasonally coloured Matchstick Monkey teethers will help baby get in on the Halloween fun too.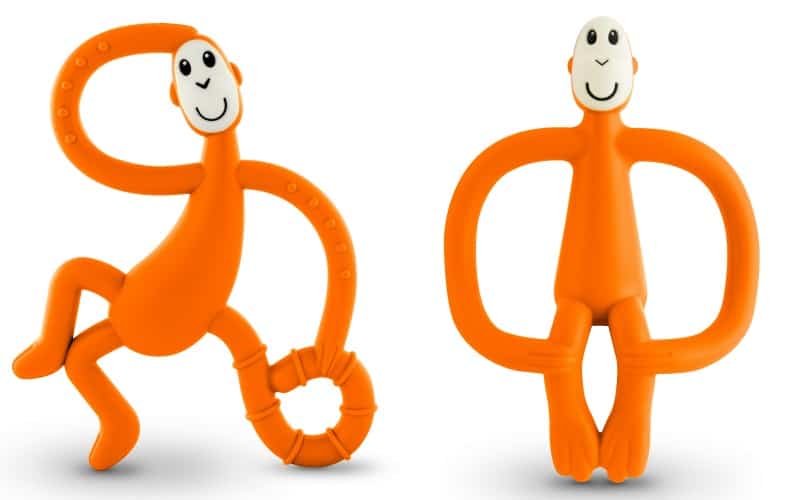 Throw a Halloween Party
A kids Halloween party is so much fun and really easy to organise. Encourage everyone to come in their cool Halloween costumes and decorate the house with pumpkins and banners.
Halloween partyware will help create a fun atmosphere and doesn't have to cost the earth either.  We particularly love these budget Halloween decorations from Flying Tiger.  With a fold out pumpkin and skull napkins for just £1 each and crackers for £3 you will have a Halloween party arranged in no time.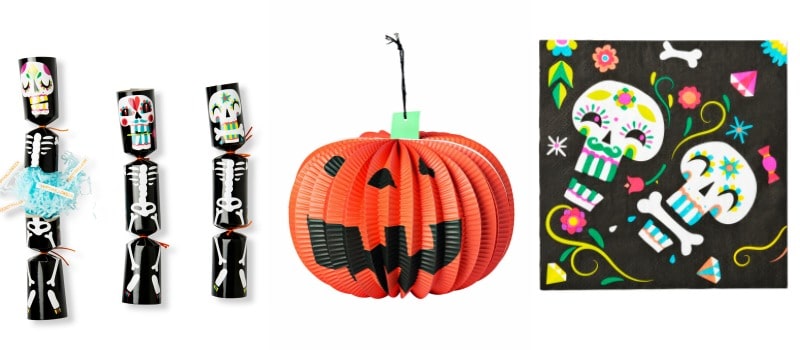 Halloween Party food can be fun and simple too, like this Cheesney Hawkes Hot Dog recipe from Bunlimited.  Here's your list of ingredients:
Hot dog bun
Bunlimited classic hot dog
Sliced pickles
Bunlimited crispy onions
Grated cheddar cheese
Grated Swiss cheese
Ketchup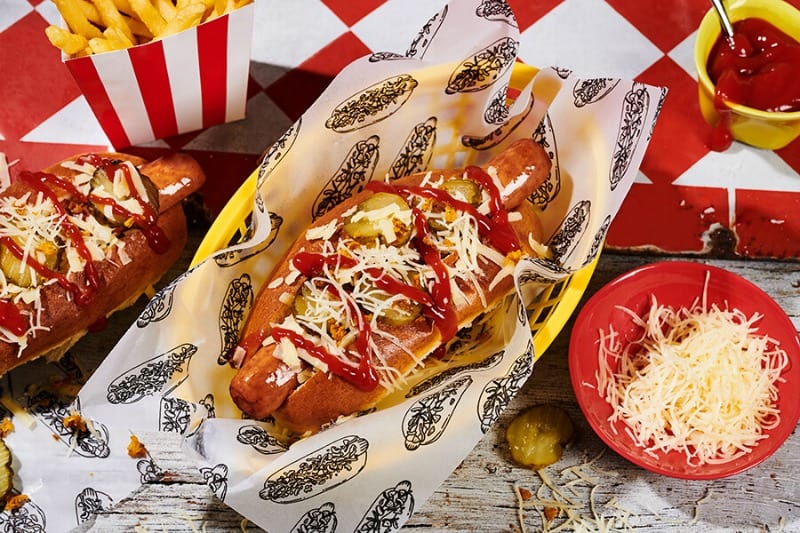 All you have to do is split your hot dog bun, sneak a cheesy layer of grated cheddar and Swiss cheese in first, pop your hot dogs in, top with sliced pickles if you like them spicy, crispy onions, ketchup and another sprinkle of cheese.  They are great  Halloween party food but are super easy to make.
Serve up these cheesy spooky spiders and cool Halloween Cake Pops with the Monster Mash and your Halloween kids party will be a spooktacular hit.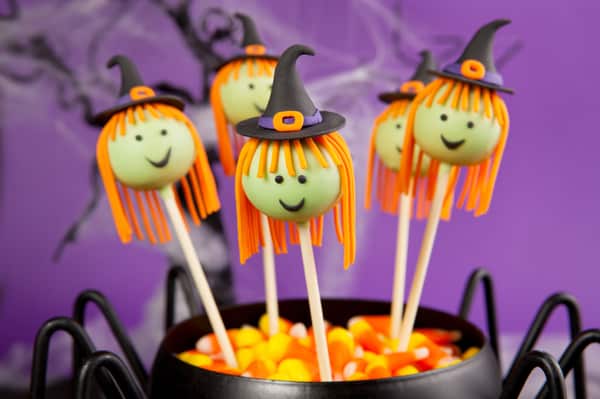 Halloween Biscuit Decorating
Need some easy halloween activities? Well, decorating Halloween biscuits is perfect for keeping kids busy on rainy days this October half term. All that is required is a packet of digestive biscuits, some tubes of icing and a few Halloween food decorations and sprinkles. Let them decorate the Halloween biscuits as they wish and enjoy their treat during Halloween film night.  Decorating biscuits is the perfect spooky activity for the kids Halloween party too.
Easy Halloween Makeup
Halloween makeup is perfect for Trick or Treating or for easy Halloween activities for children.  The great news is that halloween makeup can be pretty simple and mess free as well. Give your halloween party guests a fun spooky make up session with Snazaroo's easy to use Halloween brush pens to create scars, vampire faces or outrageous spider features.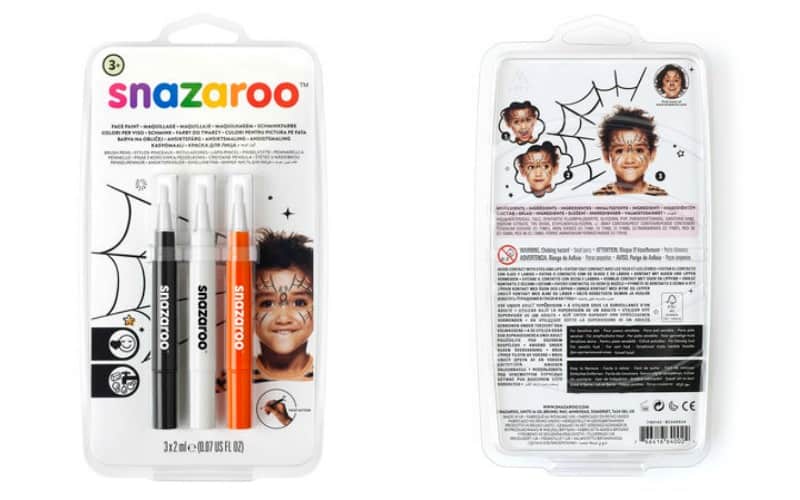 Spooky Things To Do On Halloween
From local farms to theme parks there will be lots of things to do on Halloween near where you live.  Check out these Halloween events around the East Midlands for inspiration.
If you want to kill two birds with one stone, look for Halloween events that offer pumpkin carving as an activity. Coming home with a carved pumpkin without the mess to clear up is bound to be a win for every parent, right?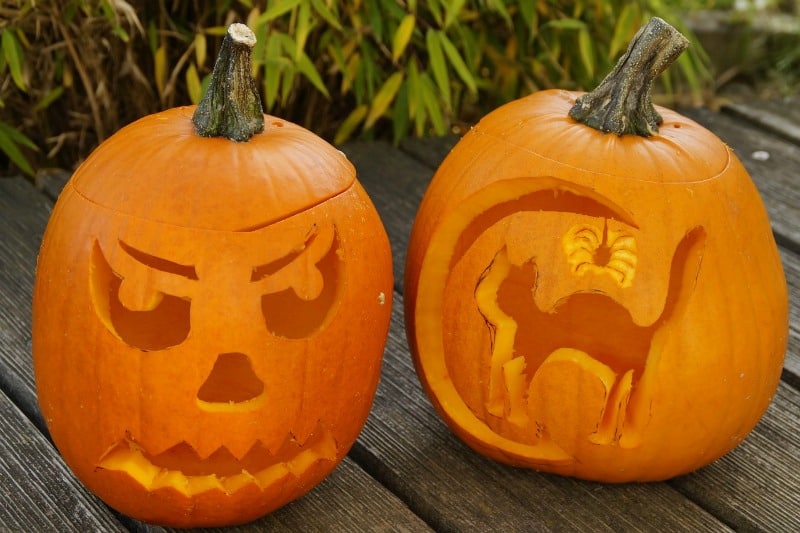 Make Halloween Slime
It's all about slime in our house at the moment, and it's also a great activity if you are looking for halloween ideas for kids.  We can't all be Pinterest perfect so why not try the Slime Factory Glow In The Dark set  from Science4You?  We'll be making jumping balls, monsters, worms and even fish this holiday with this spooky science kit packed with 17 experiments to keep kids busy on Halloween.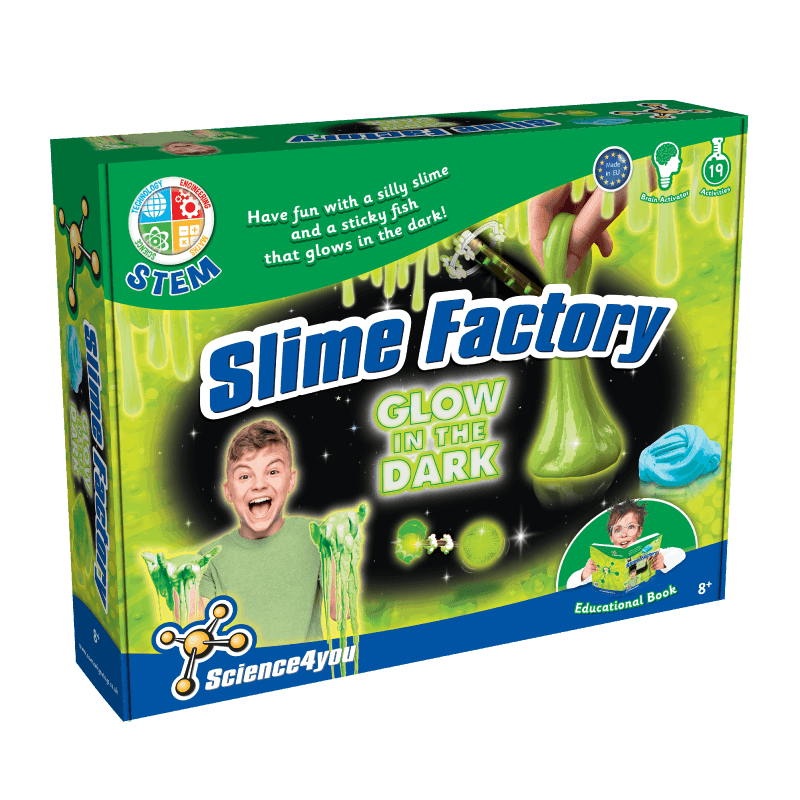 Halloween Craft Activities
Halloween is perfect for creative kids, and you only need a few basic supplies to create fun Halloween craft activities for kids.  If you have paper plates, coloured paper and the odd glass jar lying around you could be creating cauldrons, halloween lanterns and spooky bunting in no time.  Check out these 4 easy Halloween craft activities for kids for some inspiration.
I hope you enjoyed our last minute Halloween activities and craft ideas and are feeling inspired to make the most of this spooky time of year.
Know someone else who needs help with Halloween stuff?  Why don't you share these Halloween activity ideas with your friends and followers, I think they might appreciate it.
Loved this post? Pin these Halloween activities for later.