We have been putting together our plans for things to do in Nottingham for Halloween and we soon realised there are lots of events to keep kids busy for October half term.  We love spooky fun Halloween events that the whole family can enjoy and we have picked out the best in the region just for you.
There are free things to do for Halloween as well as great days out and activities.  No matter what your budget, we will soon have you out and about enjoying the best of what Halloween has to offer in Nottingham and the East Midlands.
Halloween Event in the Old Market Square, Nottingham
Halloween comes to the Old Market Square in Nottingham between Friday 26 – Wednesday 31 October. Your family can enjoy the largest mobile ghost train, a fabulous haunted house and lots of creepy happenings for spooky fun this half term.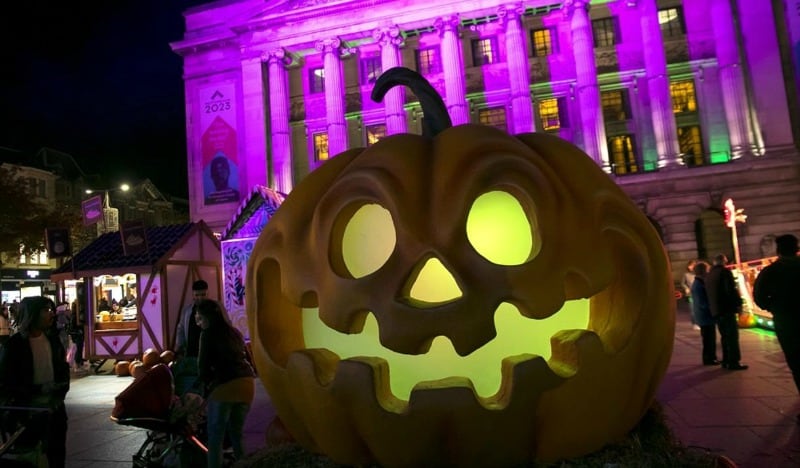 On Wednesday 31 October join the fun FREE Halloween trail around Nottingham city centre with activities, crafts, games and goodie bags to keep kids of all ages entertained.  Head to the Nottingham Tourist Centre to collect your map and learn more about the family fun to be had at these Halloween events.
Team a visit to Nottingham with a family meal and you have a pretty perfect day out.  Let us help you with our restaurant reviews for Bar + Block Steak House, The Calcutta Club for curry lovers or our experience of buffet dining at Cosmo restaurant.
Twinlakes Lil' Park of Horrors, Melton Mowbray
Twinlakes Lil Park of Horrors in Melton Mowbray is inviting families to it's fantastic Halloween event between 13 September – 4 November 2018.  There are over 20,000 pumpkins available to carve or paint at their spooky workshops and keep an eye out for Marty the friendly monster who'll be making special appearances throughout the celebrations.
Prices: Child £10, Adult/Child Over 108cm £20, Children Under 95cm FREE
Open: 10am – 5pm daily
Where: Twinlakes, Melton Spinney Rd, Melton Mowbray Leicestershire
Halloween Monster Hunt at Rufford Abbey
The Halloween Monster Hunt at Rufford Abbey is taking place daily between Saturday 20 October and Sunday 4 November 2018.  The Monster Hunt maps cost £2 each and you're promised a whole heap of fun exploring the spooky happenings around the Abbey.  Survive the trail and you will also receive a fun prize at the end of the hunt.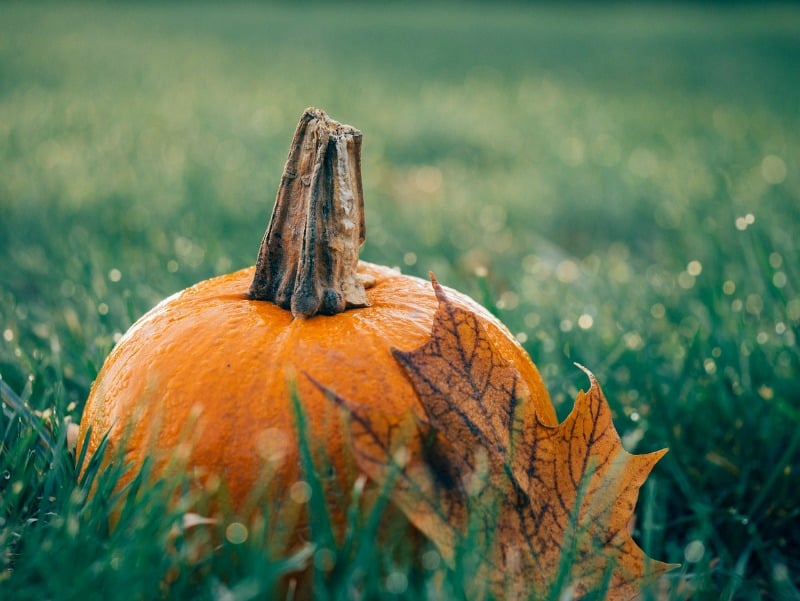 Prices: £2 + Car parking charges
Open: 10.30am – 4.00pm Daily
Where: Rufford Abbey Country Park Ollerton Nottinghamshire NG22 9DF
Halloween Nights at Conkers
Conkers Halloween nights will be taking place on Monday 29, Tuesday 30 and Wednesday 31 October this half term.  Doors open at 6.30pm for some spooktacular fun. Go hunting for witches and trolls in the woods if you dare and don't forget to get dressed up for the 'Ugly Bug's Disco' for a chance to win fun prizes.
Prices: Adult £7.95 Child £6.95 Family (2 adults and 2 children) £24.95.
Where: Conkers, Millennium Avenue, Moira, Swadlincote, Derbyshire, DE12 6GA
Want to know more about Conkers, you can read about our day out here.
Half Term Hoot at Chatsworth House
The Half-Term Halloween Hoot is taking place at Chatsworth House between Saturday 27 October – Sunday 4 November 2018.  Hunt the hidden pumpkins and enjoy spooky tales and creepy crafts for a fun filled day out for Halloween.
Prices: Ticket prices vary depending on access.
Where: Chatsworth House, Bakewell, Derbyshire, DE45 1PP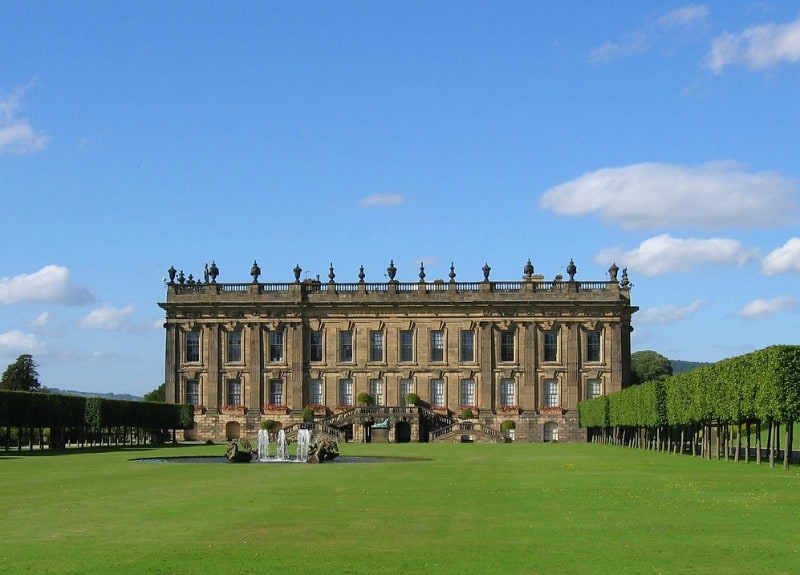 Monster Magic at Gulliver's Kingdom
Monster Magic at Gulliver's Kingdom
is taking place between Saturday 13 October and Wednesday 31 October 2018.  This Halloween event is going to be home to the official Swizzles Trick or Treat Trail in Derbyshire. Enjoy the whole park plus Leonard's Scare School or prepare for a Wicked Costume Party for some scary family fun.  For every trick you complete there's a fun Swizzles prize to be won.    
Prices:
 Adult £17.95 Child £17.95 Under 90cm FREE  
Where:
Gulliver's Kingdom, Matlock Bath, Matlock, Derbyshire, DE4 3PG
Halloween at Sundown Adventureland
Halloween at Sundown Adventureland takes place between Saturday 27th October an Sunday 4th November 2018 and is super creepy fun for younger children at this long standing family friendly attraction. Honey and Sonny bear will be helping visitors enjoy the the event so make sure you keep an eye out for them around the park.
Prices:  Adult or Child over 90cm £16.00, Child Under 90cm FREE
Open: 10am – 5pm Daily
Where: Treswell Road, Rampton, Retford, Nottinghamshire, DN22 0HX
Maxeys Farm Shop
Where can you pick a pumpkin near Nottingham?  The answer is to visit Maxeys Farm Shop between 6 October and 31 October for the P.P.Pick Up a Pumpkin Festival.  Just choose your favourite to take home and get carving. There will also be plenty of activities and spooky fun to be had and don't miss the chance to visit the lovely farm shop for some delicious seasonal treats.
Where: Maxeys Farm Shop, Hockerton Road, Kirklington, Nottinghamshire, NG22 8PB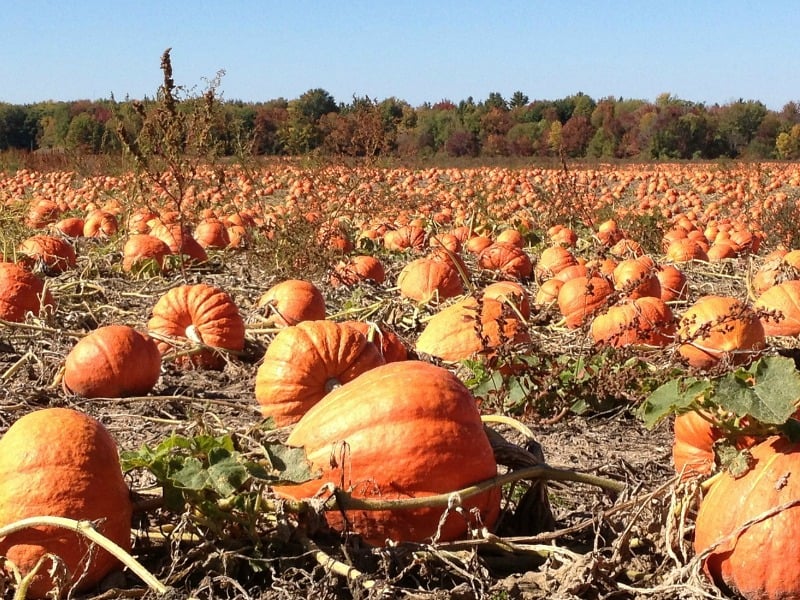 Manor Farm Park Halloween Fun Day 2018
Join the
Manor Farm Park Halloween Fun Day
on 28 October 2018 for pumpkin carving and spooky fun in the woodlands.  Dress up as you favourite ghost or ghoul for fun, games, crafts and animal activities.  There will be a spooky trail, piggy apple bobbing and a fabulous Halloween hunt.
Prices: Adult from £7.00, Child from £6.50, Under 2's FREE
Open: 10am – 4pm Weekdays 10am – 5pm Weekends
Where: Manor Farm Park & Woodlands, Castle Hill, East Leake, Nr Loughbourough, Leicestershire, LE12 6LU
Greens Windmill Halloween Events
Visit Greens Windmill throughout half term for their famous yearly Halloween events and activities.  On 31 October you can make your own scary Halloween mask.  To book a place for this activity please call 0115 915 6878. There will be four 45 minute sessions at 11am, 11.45am, 12.30pm & 1.15pm.  £3 per child, for ages 3+
On Friday 2 November you can bake your own spooky biscuits in the Halloween inspired biscuit making activity!  To book a place for this activity please call 0115 915 6878. There will be six sessions at 11am, 11.30am, midday, 12.30pm, 1pm & 1.30pm.  £4 per child, for ages 3+
Where: Green's Windmill, Windmill Ln, Nottingham NG2 4QB
Stonebridge City Farm
Stonebridge City Farm is a wonderful day out in Nottingham if you're looking for things to do for October half term.  It's free to enter but donations are welcome.  Check the website or Facebook page for Halloween and Bonfire events planned for the half term holiday.
Where: Stonebridge City Farm, Stonebridge Road, St. Ann's, Nottingham, NG3 2FR
Halloween Family Party at the National Ice Centre
The Halloween Family Party will be taking place at the National Ice Centre Nottingham on Friday 26 October between 5:30p – 7pm for fun entertainment with spooky tracks and creepy disco lights. Get in the spooky spirit and dress up as your favourite ghost or ghoul for this fun ice skating event.
Prices: Adults £8.50, Juniors £7.50, Under 5's FREE, Family Tickets Also Available
Where: National Ice Centre, Bolero Square, The Lace Market, Nottingham, NG1 1LA
Halloween at Floralands Farm Park
Not a fan of pumpkin carving?  Well this Halloween you can leave the mess with Floralands Farm Park! They will be doing Pumpkin Carving from 27 to 31 October as part of their Halloween half term activities.
Prices: £3 per person, Under 2's free
Where: Floralands Farm Park, Catfoot Lane, Lambley, Nottinghamshire, NG4 4QL
Lakeside Arts Trick or Treat Trail
Visit Lakeside Arts this Halloween and take part in the FREE Trick or Treat Trail  taking place on Tuesday 30 October between 12noon-3.30pm and Wednesday 31 October between 12noon-3.30pm at Highfields Park.  Just drop into the free Halloween event and wind your way along the ferocious footpath, deep into the whispering woods… Do you dare to enter the witch's lair? Can you solve the mystery to win a treat?
Where: Highfields Park, University Blvd, Lenton NG7 2RD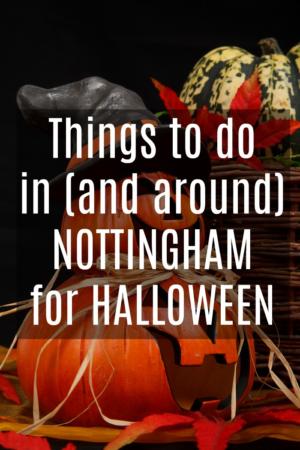 Are you loving these things to do in (and around) Nottingham for Halloween and October half term?  Please do share this post with your friends or followers or 'Pin It' to your things to do board.  It would literally make my day!