There is far more to Wales than rugby and sheep. England may boast the most famous landmarks and Scotland may have the most dramatic natural beauty, but Wales has its own quaint charm. If you're planning a UK holiday, here are a few reasons to not overlook Wales.  
Breath-taking Hikes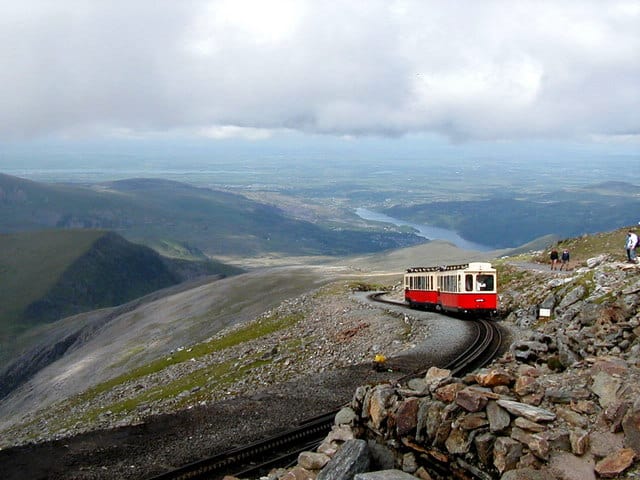 Those that love their walks will love Wales. Hiking is the best way to take in the beautiful Welsh countryside and there are plenty of trails to be found. The Pembrokeshire Coast Path takes you along the clifftops offering stunning views of the Pembrokeshire coast with points of interest along the way such as Pembroke castle and St David's Cathedral. Those wanting to take on a mountain climb can meanwhile tackle the country's tallest peak, Snowdon, offering incredible views of Snowdonia National Park's rolling hills and valleys.
Wonderful Waterfalls
Wales is also home to some of the most striking waterfalls in the UK. In fact, Britain's tallest waterfall can be found in Wales – the mighty Pistyll Rhaeadr stands 80 metres and sometimes freezes over in winter turning it into a spooky ice sculpture. Other noteworthy falls in Wales include the graceful cascades of Swallow Falls in Snowdonia and the spectacular Mynach Falls at the heart of Devil's Bridge.
Beautiful Beaches
There's a lot of coastline to explore in Wales. Many of these are sandy beaches set to a backdrop of cliffs and rolling hills. Abersoch and Barmouth are the liveliest beaches, but rarely overcrowded. In fact, one of the biggest bonuses of Wales' beaches is how quiet they are. You'll find caravans for sale in Wales from which you can visit the beaches. Alternatively, you could try renting a cottage in Caswell. There are also many surfing spots along the coast for those that love their watersports.
Scenic Railways
Wales has a remarkable amount of steam railways still in service. The most famous takes passengers up Snowdon and has been chugging along since 1896. Others include the Brecon Mountain Railway and Llanfair Railway. These steam train rides can be an exciting way to take in the Welsh landscape – especially if you need a break from hiking.
Cool Castles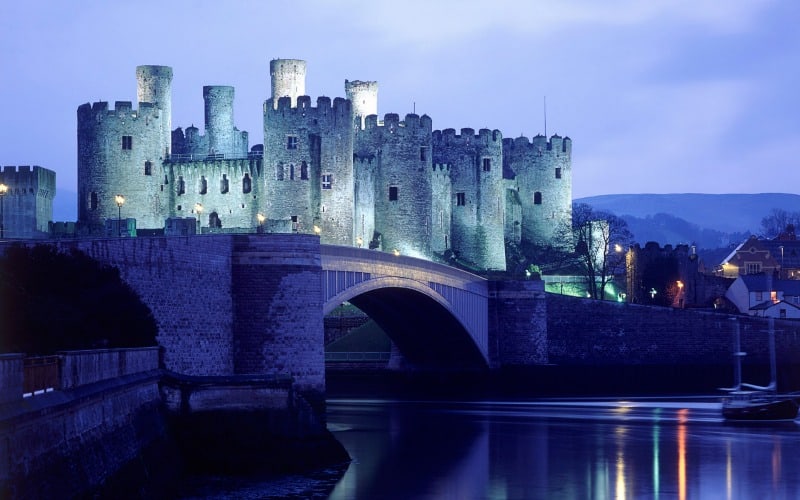 Often nicknamed the castle capital of the world, Wales once sported over 600 castles. Whilst many of these castles are now in ruins, it's still incredible how many there are dotted across the landscape. One of the oldest and best preserved is Pembroke Castle – construction is said to date back to 1093. Caerphilly Castle is meanwhile situated in the middle of a large moat (it's more of a lake) and is one of the biggest castles to be found in the region. Other castles worth visiting include Caernarfon Castle, Raglan Castle and Conwy Castle. Pretty much wherever you go in Wales you're bound to find one.
Charming Villages
One of Wales' most pretty features is its quaint villages. Many of these are made up of thatched roof cottages with old traditional pubs and historic churches. The villages are often steeped in legend, which can give them a fairytale-like quality. Undoubtedly one of the most picturesque is Solva, built into the side of a valley through which a river runs – here you'll find cafes, galleries and craft shops. Beddgelert is another must-visit village buried away in the heart of Snowdonia National Park.
Wonderful Place Names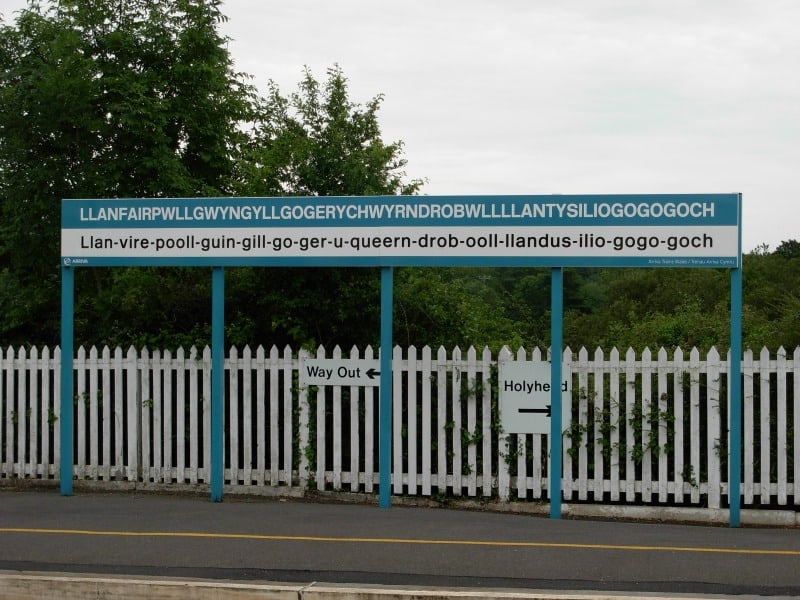 The Welsh language is still used throughout much of Wales, and many are passionate to keep this part of the culture alive. You'll mostly come across it through signage. Amongst the many wonderful uses of the Welsh language is their affinity for interesting and sometimes long place names. One of the most infamous is Llanfairpwllgwyngyllgogerychwyrndrobwllllantysiliogogogoch, in which the sign stretches along the entire platform of the railway station (it's the longest place name in the UK). When I was a child it discovered it in the Guinness book of records and really caught my imagination.  I spent ages learning how to say, as best I could, but I'm sure the Welsh would find my version quite laughable. There's also Glyndyfrdwy which is one of the longest place names without any vowels, as the English language would see it anyway.
Quirky Cuisine
Wales also has a number of signature foods and drinks. Lamb is common across the country and one of the best ways to taste it is in the national soup/stew known as cawl. Wales also produces a lot of cheese and you'll find cheese factories across the country – a good dish for trying out the local cheese is Welsh rarebit, which consists of melting cheese onto toasted bread.  The Welsh also love their desserts and a popular sweet dish is Bara Brith. This fruit loaf is commonly served with afternoon tea and can be tasted in cafes across the country.  
Strange Sports
There are a number of wacky sports practiced in Wales. Venture to the peat bog near Llanwrtyd Wells in August and you may catch the annual world bog snorkelling championships in which contestants compete to swim through the bog. Meanwhile, coasteering is a popular extreme sport on the Pembrokeshire coast which consists of rock climbing, cliff jumping and swimming into sea caves – it's not uncommon to see professionals trying this out. These weird sports are just another reason to visit Wales.
Pin now