Did you enjoy city breaks before you had children? Does the idea of taking a city break with kids fill you with panic and dread?  I'll be honest, city breaks with kids are different but honestly they are a lot of fun. Some of our best holidays have been exploring cities with kids, and sometimes while being on a solo parenting trip too.  I loved taking my 3 year old to Hamburg and sharing Amsterdam with Indie was so much fun.
I personally believe that variety is the key to successful family travel and adding some city breaks to your plans will help keep things interesting for you all.  If you haven't tried a family city break yet, get something booked now and get back on that wagon.  These family travel tips are going to help you enjoy exploring cities with kids and I'm certain you won't look back
5 Tips for Enjoying City Breaks with Kids
Load up with Snacks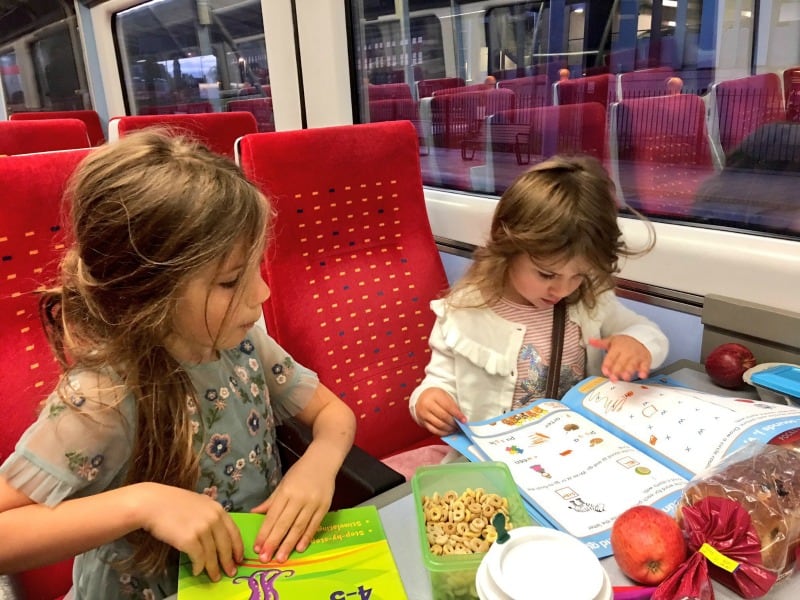 If there is one thing that drives me a little crazy when I'm travelling with kids, it's hearing 'I'm hungry' every 5 minutes.  My kids are proper snack monsters and need to refuel every hour or so.  City breaks with kids are more tiring for little legs as there is going to be more walking involved, but if you keep the snacks coming, you'll be fine.  I always travel with a rucksack, and mostly it contains food, as well as wipes, drinks and a few other essentials like travel toys.  As soon as they utter the words 'I'm hungry', a filling snack like fruit or nuts appears as if by magic.
Pace Yourselves
It's worth being realistic about your travel plans when planning city breaks with kids.  You probably aren't going to cover as much ground as you did before kids.  My children are 6 and 4 years old and they really value their routine and we try and stick to bedtimes as much as possible while we are away.  We have found that at this stage 2 activities a day work well, so something in the morning and another attraction after lunch.  Slowing things down doesn't mean missing out, what it really means is really enjoying the activities that you do do.  You end up giving yourselves much more time to enjoy the experience and be in the moment instead of always rushing onto the next thing.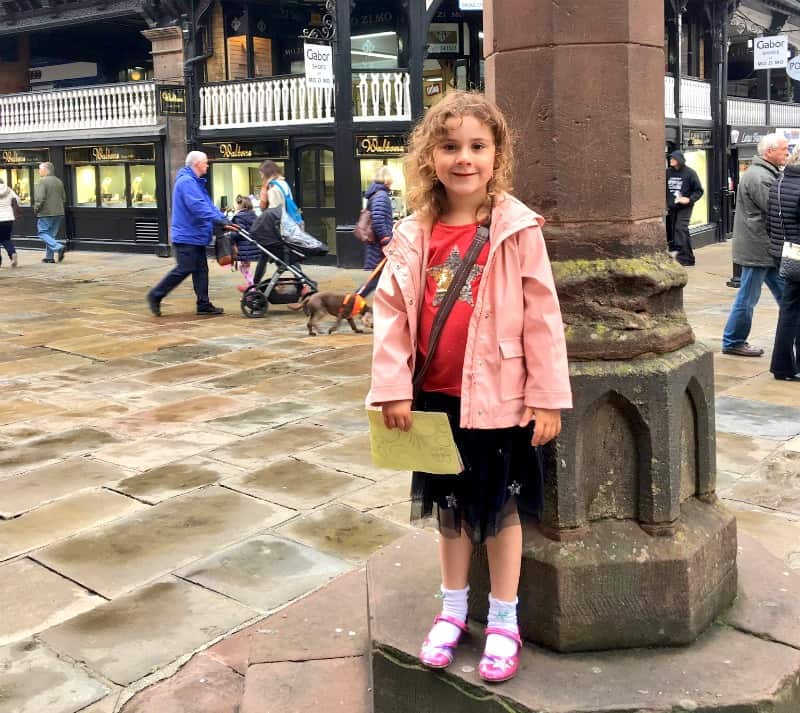 Kids Love Transport
One of the reasons that city breaks with kids work so well is because a lot of kids really love transport and you can experience lots of different kinds on these trips.  It's probably worth having a little pep talk with your children before you travel about safety, holding hands and all staying together but there's no reason why you shouldn't be able to navigate things like the London tube with kids.  There are lots of opportunities to use different kinds of transport on city breaks.  We love bus tours and boat trips are a huge hit and the girls will never pass up the opportunity to get on a train.
Hands on Experiences Work Best
when you are planning the things you want to do on your city break, I would recommend adding a few hands on experiences to your itinerary.  Kids love interactive attractions and learn so much from them as well.  Museums have come along way for example and will offer a number of exhibits that children can enjoy.  The Science Museum in London is a prime example or the Royal Palace in Amsterdam has a wonderful interactive kids tour.
Use City Trails or Scavenger Hunts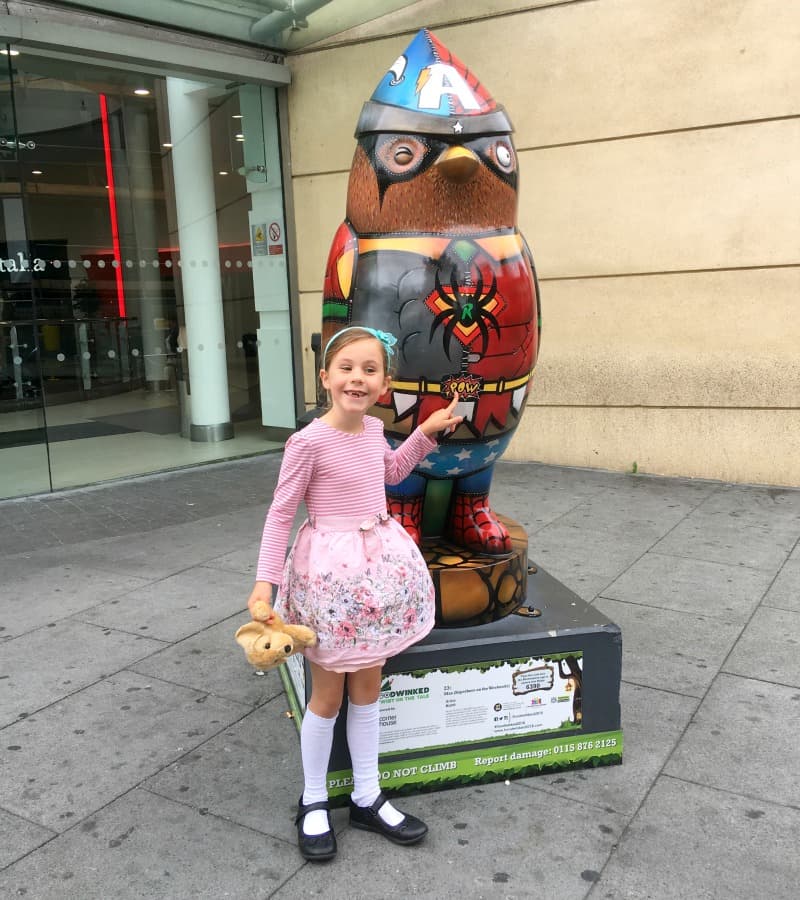 Some of our favourite city breaks with kids have included some kind of scavenger hunt.  They are a fantastic way of encouraging children to walk around and keep an eye out for interesting things around the city.  City trails come in lots of different guises and could involve creative statues placed around the city like Hoodwinked that was in Nottingham over the summer.  Some might be related to a particular celebration, and we loved the Trick or Treat trail we just did during our visit to Chester.  You can also buy scavenger hunts like Mission London from Amazon or check online for kids travel apps for fun scavenger hunts.  You might find that your children start to enjoy sight seeing if you use a trail like this to keep things fun and interesting.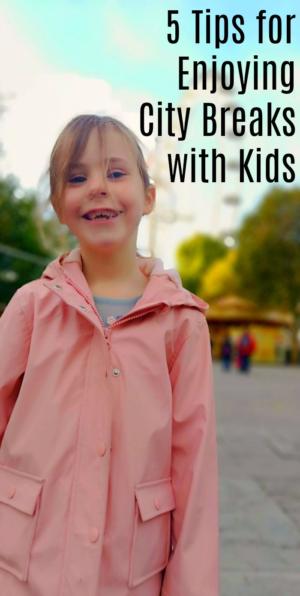 As with everything in life, if you can find a strategy that tackles anything that might arise, you can still enjoy city breaks with kids.  Keeping them fed and motivated will ensure you all have the best time.  Kids learn so much from travelling, and cities have so much to offer in terms of history and culture.  Our city breaks always provoke some of the most interesting conversations with our children.
If you enjoyed these '5 tips for enjoying city breaks with kids' please do share it with your friends and followers.  If you are planning a family city break 'Pin it' to your travel board for later. Thanks so much!