Hello readers! I'm sure you've noticed that Christmas is actually not that far away so I thought I'd share the first of my Christmas gift guides with you.  These gifts are available from one of my favourite online gift stores, Prezzybox.
I've been a huge fan of theirs for a few years now as not only are the Prezzybox team super lovely to work with from a blogging perspective, but they also have a wonderful range of gifts for Christmas and pretty much any special occasion really.
Whoever you are buying for, I would strongly recommend you visit Prezzybox and have a browse at what they have on offer.  I suspect you will really enjoy shopping with them.
Christmas Gift Guide for Adults
I've picked out a few gift ideas for both men and women from Prezzybox that I think will make great presents for friends, family or any secret Santa's you might be taking part in this year.  Lets see if I can inspire you..
Adult Onesies
If you are looking for a fun present idea then adult onesies can be a great way to put a smile on someone's face at Christmas time.  Kigurumi have a huge selection of designs from unicorn onesies to giraffe onesies perfect for your fun loving friends and loved ones.  They look great at festivals, fancy dress parties or even when lounging at home.  All you need to decide is which adult onesie sums up your loved ones personalty the best.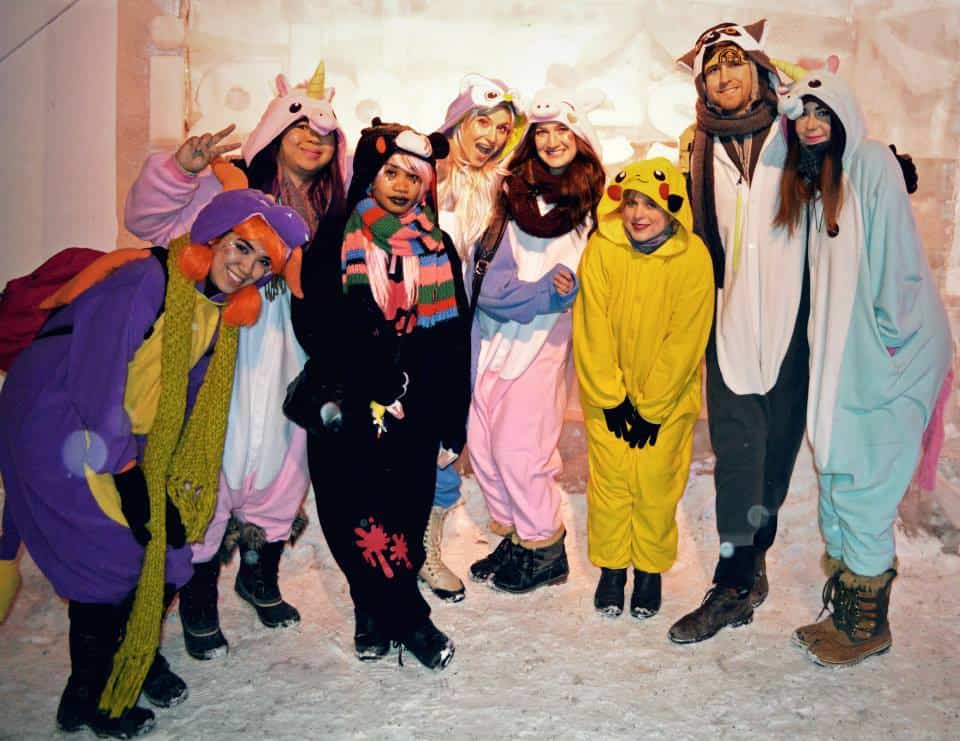 Prosecco Bathing Gel
Take the gift of bubble bath to a whole new level with this luxurious Prosecco bathing gel.  If you know someone who loves a glass of fizz they will love adding this to their bathroom.  The stylish vintage bottle makes for the perfect presentation and your gift will allow the favourite tipple to be enjoyed in a whole new way.
Buy now: Prosecco Bathing Gel £9.99

Milk Chocolate Chillies
Only a chosen few now just how good chocolate and chilli taste together but if you happen to have this kind of foodie in your life they will love that you bought them these milk chocolate chillies.  They are gorgeous dark chocolates shaped as chillis blended with smoked chipotle chilli.  The chocolate flavour is deliciously followed by a special chilli kick perfect for those who like a little heat in all their food.
Buy now: Milk Chocolate Chillies £6.99
Colour Yourself to Calmness Adult Colouring Book
Colouring therapy has become very popular in recent years and it's showing no sign of going away.  This 'Colour Yourself to Calmness' colouring book is perfect for someone who needs a little stress relief in their life or enjoys things like mediation and relaxation.  The book is packed with gorgeous illustrations to colour  and is also hardback to make using it even easier.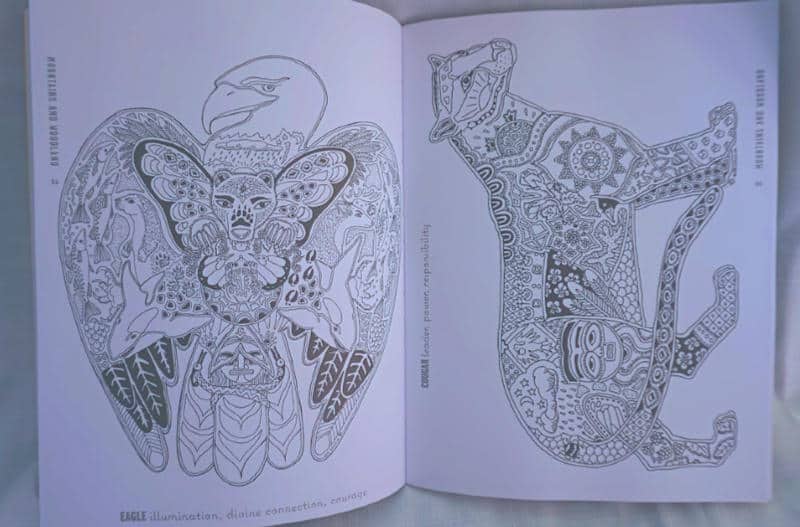 Buy now: Colour Yourself to Calmness £7.99
Obnoxious Chocolates
When I saw these Obnoxious Chocolates I cannot lie, the first person I thought of was my husband.  Whoever has picked him in secret Santa this year, these would literally be perfect for him.  With phrases like 'Stuff this' and 'Wake me when it's over' they are the perfect stocking filler for the Grinch in your life.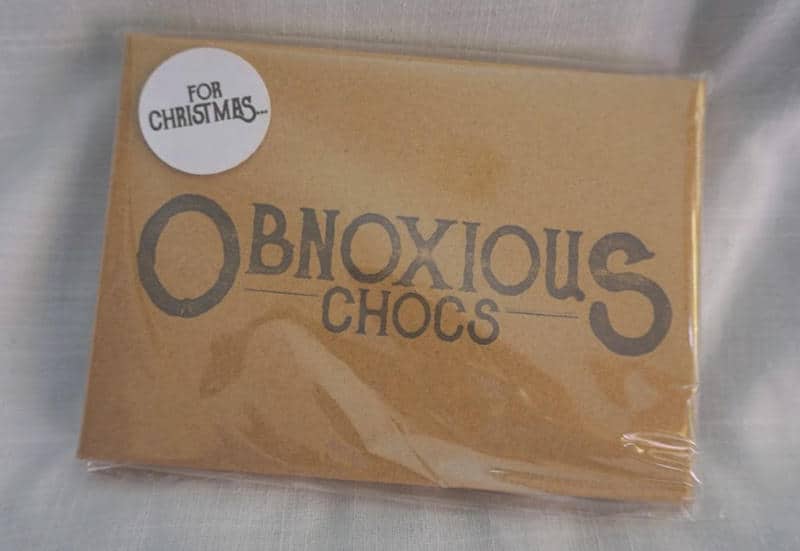 Personalised Coffee Hamper
I love coffee and I'm pretty sure that you know someone who loves coffee too.  This personalised coffee hamper will be the perfect Christmas gift for them containing 2 packets of delicious fair trade ground coffee, a packet of Divine coffee chocolate and a personalised mug to enjoy it all with. It's a gift they can keep on enjoying, and it's one of those work mug's that should never go missing!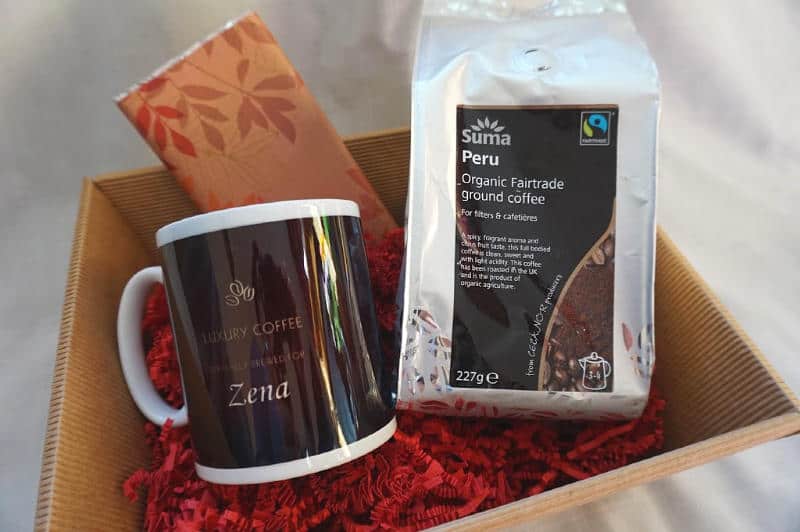 Buy now: Personalised Coffee Hamper £29.99
Manly Man Beef Jerky Bouquets
If you are looking for a fun and unique gift for the man in your life, then let me introduce you to the Manly Man Beef Jerky Bouquets.  We all know how hard it can be to buy a gift for men.  Making a thoughtful gesture with these tasty beef jerky bouquets could be just the thing you are looking for.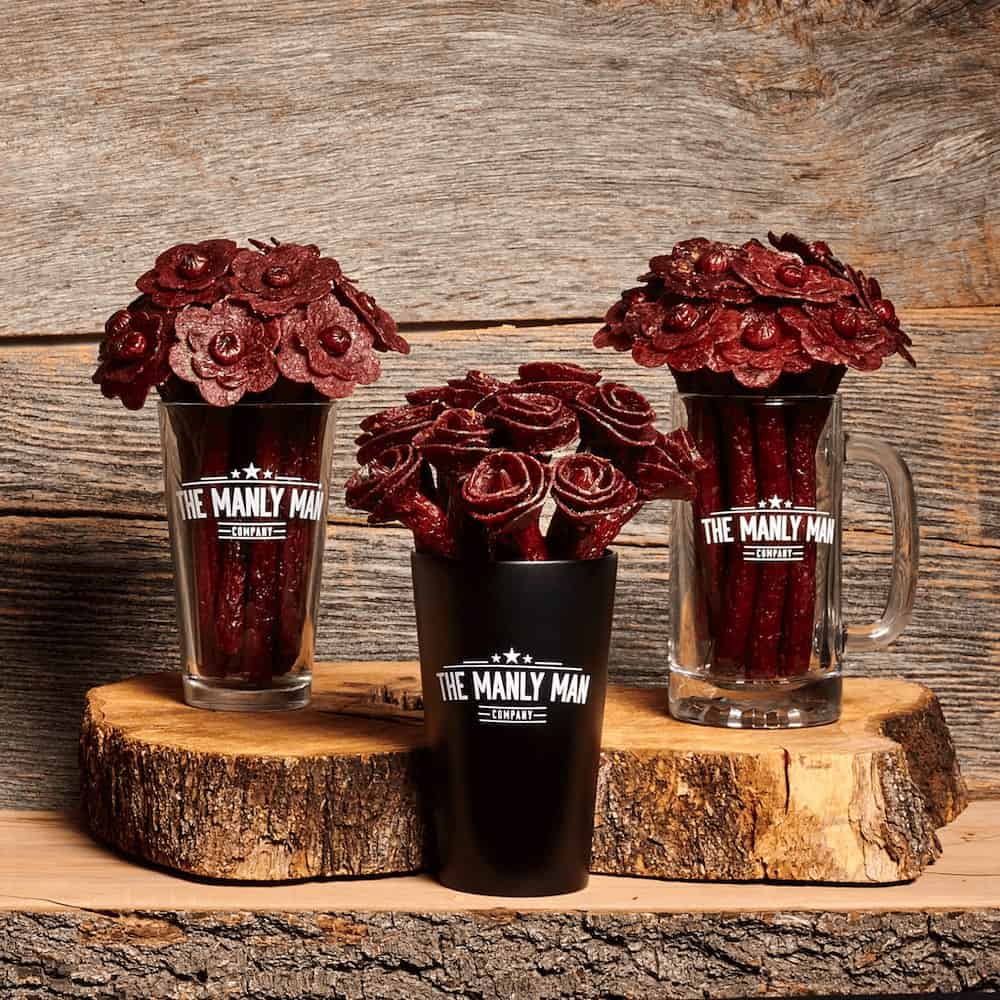 They are perfect for Secret Santa presents or can make the perfect surprise for your husband, Dad, brother or friend.  Whoever the man is in your life, these Manly Man Beef Jerky Bouquets are bound to bring a smile to their face.  Click here for the latest bouquets and prices.