6 Things to Keep Your Children Busy in a Small Garden is a Collaborative Post
Children have a lot of energy. They like running around and playing with their friends often for hours without a break.  I have no idea where my two girls get all their energy from, but what I do know is that if they don't burn it off they can get into mischief.  With summer just around the corner, I thought it would be helpful to talk about the things that can keep a child busy even in a small garden.  I'm sure you will find these tips useful. 
Sandpit
Sandpits are a huge hit with children and are guaranteed to keep kids busy and entertained for long periods of time. All you need is a truckload of sand, some shovels, and buckets, and the kids will be ready to go. Add some cars or dinosaurs and they can really let their imaginations run wild.  Building sandcastles and creating new imaginary worlds will keep kids busy in the garden for hours.

Balls
Balls can also help keep children busy and active in the garden. Balls are actually involved in the most popular garden games you can play with your kids. You could have a fun game of football, basketball or baseball together, even in a small outdoor space. With any of these garden games, the child is bound to be busy for several hours. For basketball and soccer, you can to set up a hoop and goal post to really enjoy the game. All these ball games are great for families to play together which is also great for spending quality time together but they are also really easy to set up.
Swings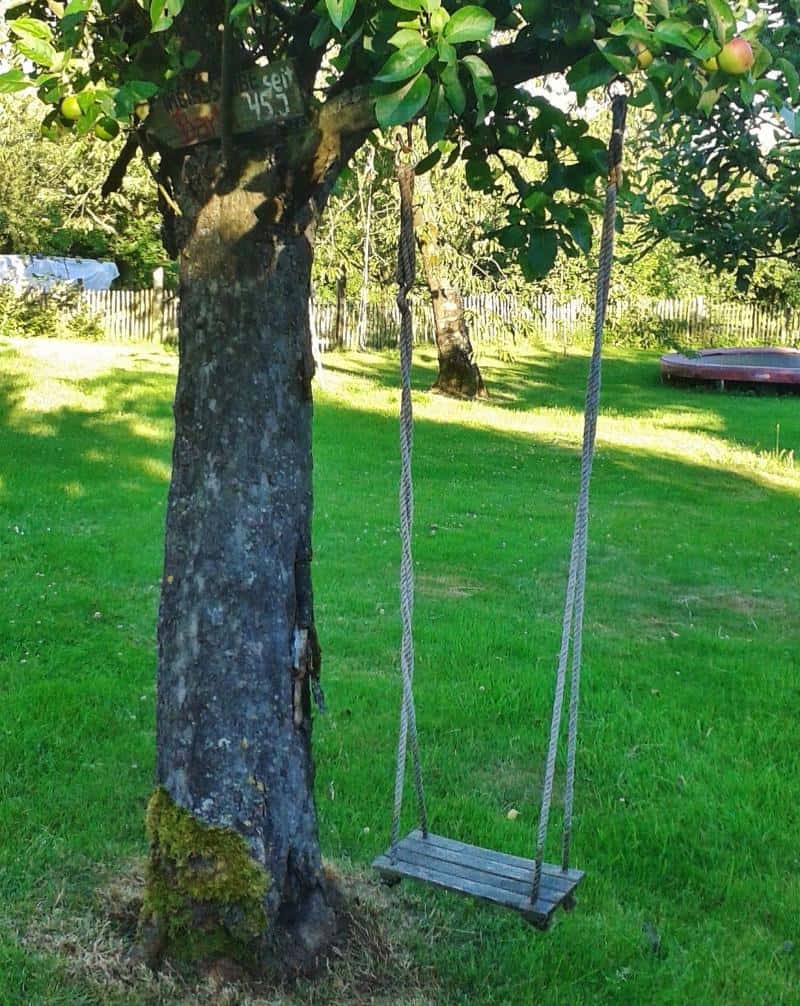 Another item that is suitable for a small garden is a swing. Swings are good because they do not require a lot of space to set up; all you need is a tree with strong branches or if you don't have a tree you can buy a swing to make at home and put in the garden yourself. Once you have a swing in your garden, your child will be smiling and swinging all day long, whether alone or with others.  The great thing about swings too is that they are suitable for kids of all ages, so they really are a great investment for the garden. 
Bouncy Castle or Trampoline
A bouncing castle or a trampoline would be a great item to have in your garden as it will keep the children busy for a long time while also helping them use up all that energy. A bouncy house or a trampoline is a good idea to have in your garden since it can be used by multiple children, so it's a great idea if you have siblings or plan lots of play dates. The only thing you have to do is to ensure that you provide effective safety equipment and keep an eye on them so that they do not get injured.
Paddling Pool
A paddling pool is another great toy for the summer that would suitable for children in a garden. There are some great above ground pool's available these days that could fit a number of children in, and even the parents. These paddling pools come in various sizes and designs so you are able to choose the one most suitable for the size of the garden. Pools are especially good during the summer since the kids can just take a dip in the cool water while they play outside.  You just have to ensure that you keep a close eye on younger kids when they are playing in the pool, but there is certainly a lot of fun to be had with adding one of these to the garden.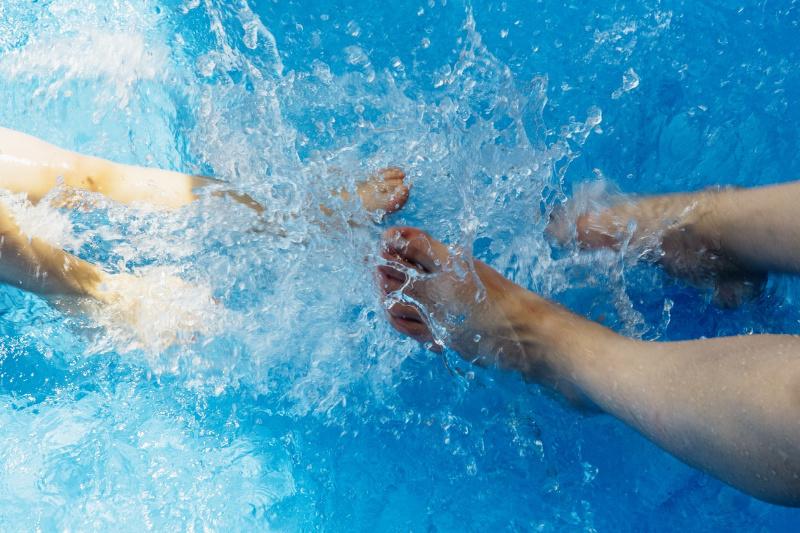 Ball Pit
A ball pit is another item that would be very valuable to have when you have with children wanting to play in a small garden. Children can play in a ball pit alone, with their friends or even with their parent making it a very useful toy to have in the garden. Playing in the ball pit can entertain a child for hours when us parents have work or do other things to do. 
What games and toys would you recommend for keeping children busy in a small garden?