How to Prepare for a Cycling Holiday is a collaborative post.
When it comes to planning a trip, you'll find that vacationers all have different goals. Some want to lie on the beach while soaking up the sun. Others might want to stay indoors and just catch up on their sleep. If you're reading this article, there's a chance that you're the adventurous type who is ready to see all the sites that your destination has to offer. Even in this category, you'll find that some prefer to be driven from place to place, but if you like feeling a part of the sites, then you're probably ready to bring your bike. If you're trying to figure out how to prepare for a cycling holiday, here's what you need to do.
Secure Your Bike
For travelers, everyone always warns them to look out for thieves. Normally, you're thinking along the lines of a pickpocket, but not when you're on a cycling holiday. Barriers Direct offers great information regarding bike security, but more specifically how to secure your own bike. If you were riding on your toddler training wheels, leaving your bike unattended probably seems like nothing. For those planning a cycling holiday, you probably invested a lot of time and money into your bike, so make sure you're not cutting your holiday short.
From the proper lock to where you should lock your bike, Barriers Direct has a series of tips on how to secure your bike and keep it safe throughout your trip.
Figure Out Where You're Going
This seems easy enough, right? Probably not! Cycling holidays require a lot of advance planning because you'll be on a bike. One of the first things you'd have to figure out is how much time to have to dedicate to the trip. This will lead to you deciding where you can go and for how long. It might be easy to decide that you want to cycle around Canada or Australia, but you have to decide what you'll be seeing.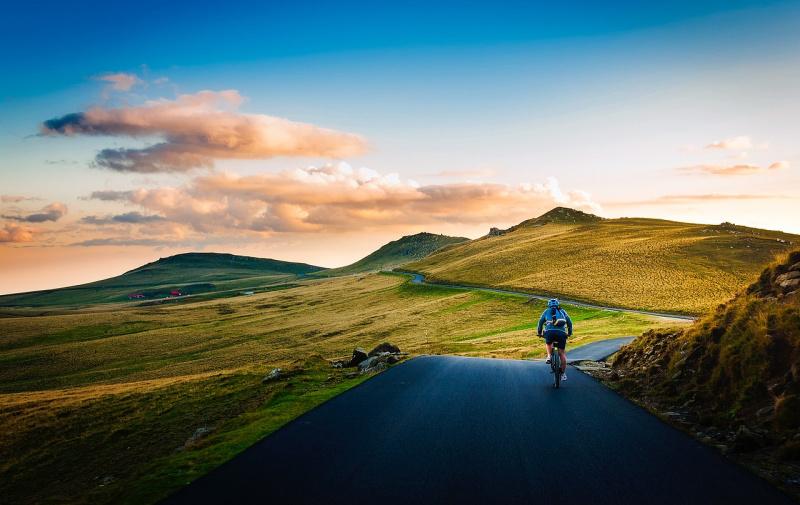 If you pick a place that's too suburban or rural, you might find that you're cycling for hours before you come across your next destination. Cities like New York City are ideal for cycling vacations because the city is so heavily populated with sites. Not to mention that there's a bike lane everywhere. According to Zena's Suitcase, Carlisle is also another popular town with amazing sites that perfect for biking. No matter where you decide to go, just make sure you'll get the chance to see some actual sites.
Plan Out Your Biking Route
One of the most important things to do when preparing for your cycling holiday is planning out your biking route. While some might think that you have to go with the flow, this part should be planned as meticulously as possible. First, you'd need to decide the order of the stops along the way. After this is done, you need to figure out how long it'll take you to get from place to place.
If you're travelling with others, you need to take into account their cycling pace as well as yours. Once you figure out how long it'll take you between each stop, you can move on to the next step of preparing for your holiday.
Decide Where You'll Stay Along the Route
Let's face it. No one is spending back to back days cycling around a town or city – or even country! While it might seem like a holiday, let's not forget that cycling is still cardio! You'll still need to give yourself breaks along the way. After mapping out and timing your vacation, you'll need to decide where you're staying throughout your trip.
There are three types of cycling holidays you might plan, all of which have their pros and cons. Some choose to travel with their car and while this would allow you to bring more items with you, it might be hard to get your car through a narrow cycling route.
A step down from this would be a cycling holiday where you stop at hotels or other accommodations along the way. This more pampered step can definitely be more expensive as well.
The third category is reserved for those who are ready to go all out during their trip. Definitely less pampered than the first two methods, the last method requires that you prepare for everything! While the other two groups of travelers might have their vehicle or hotel accommodations waiting for them, this last group would be ready to pitch a tent when it's time to lay their head down at night. If you're in this last group, planning your stops along the route have to be more meticulous because no one wants to sleep in the middle of a river!
Fine Tune Your Bike
Now that your trip is planned, there's only one more step to prepare your cycling holiday – make sure your bike is in good condition! While you've planned your trip and decided how you're going to secure your bike throughout the trip, you need to make sure it's in good condition! No one wants to have their holiday cut short because their bike gave out on them. Make sure your tires have air and your chains are in good condition, and you're good to go!
Cycling seems like it's easy, right? That is until you plan a trip yourself. If you're a first time cycler, there is tons of information out there that'll help get you going. If you don't know where to start, check out the Adventure Cycling Association or Cycling UK for help! With this post and a mix of their online resources, you're sure to have the best cycling holiday.