In collaboration with Hotels.com, but all views are my own  
If you haven't already visited Edinburgh for a weekend break then I would strongly recommend that you add this Scottish city to your list of places to visit.  Blessed with stunning architecture and steeped in history there is so much for you to see and do here making it an excellent location for your next getaway.
It's an excellent city to visit for a city break because everything is so accessible either by foot or public transport.  The best way to make the most of your time here is to look for hotels in Edinburgh city centre so that all the major landmarks and attractions are on your doorstep.  Here's my list of best things to do in Edinburgh for first time visitors. Also check out this post on how to stay in Edinburgh for under £100.
Things to do in Edinburgh
Visit Edinburgh Castle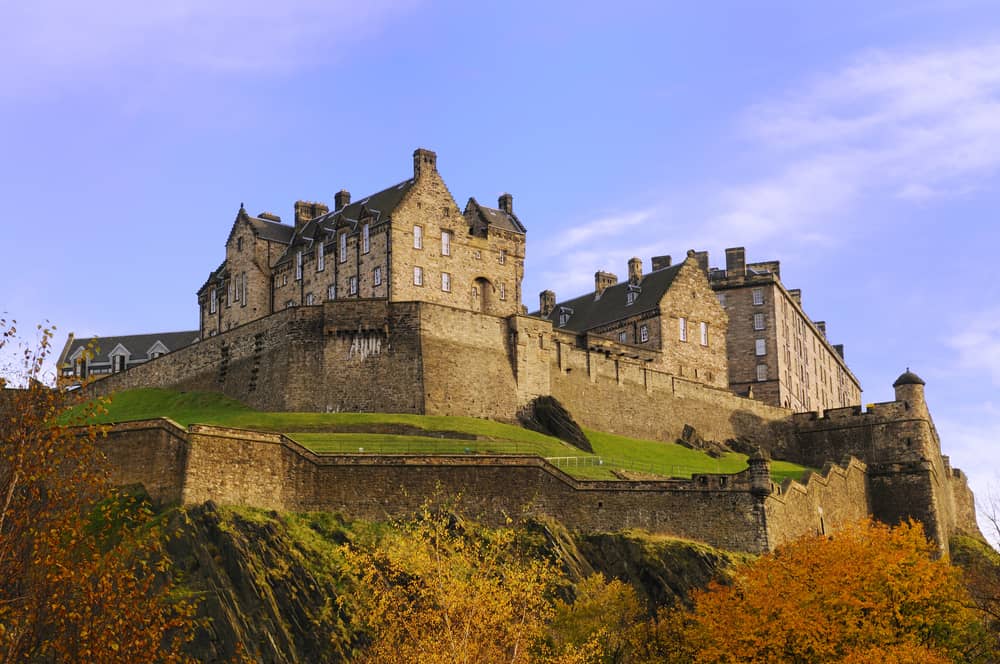 Everyone loves to visit a castle and you will not be in the slightest bit disappointed with Edinburgh Castle.  It sits strategically above the city which has been a huge advantage over the years.  Now, Edinburgh Castle provides visitors with incredible views across the city and shares its stories through interesting exhibits and tours.
As well as a Royal residence, Edinburgh Castle has been a prison, a fortress and a military garrison making it one of the most interesting castles to visit not only in the UK but also Europe.
The Royal Mile
You will want to dedicate a good amount of time to exploring the famous Royal Mile in Edinburgh. This street leads from Edinburgh Castle down through the centre until it meets Holyroodhouse Palace at the bottom.
Lined with restaurants, shops and many points of interest the Royal Mile not only introduces you to life in Edinburgh now, but it is also the doorway to what life would have been like in Edinburgh for local residents over the centuries.   To fully appreciate the Royal Mile and its history book a walking tour with a local historian who will have many stories to share with you about this historic city.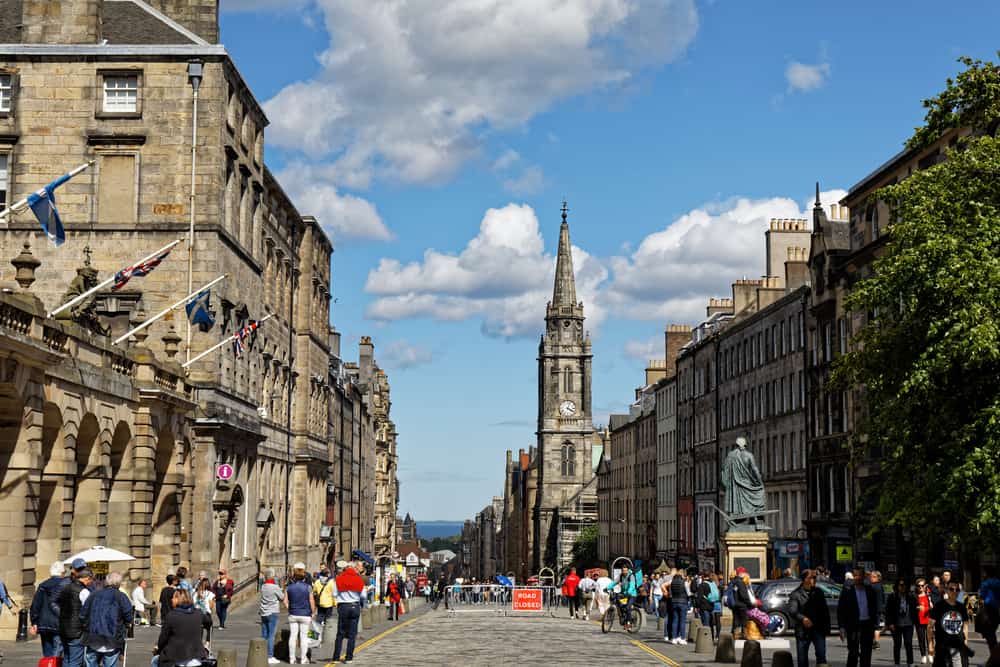 St Giles' Cathedral
On the Royal Mile you will find St Giles' Cathedral which dates back to 1124.  With over 900 years of history under its belt it's a popular historic attraction in Edinburgh.  Guided tours are available and you can even climb the tower and take the rooftop tour for a very small fee.  Regardless of your religious stance, St Giles' places a significant part in the history and culture of the city and should not be missed.
Camera Obscura
Edinburgh isn't just about historic attractions, and for those looking for something a little different then Camera Obscura will be perfect for your list of things to do in the city.  This attraction is filled with optical illusions and promises plenty of hands on interactive fun for all ages. When you reach the top of the building you will also be treated to more incredible views across the city including a stunning view of Edinburgh Castle so don't forget your camera.
Palace of Holyroodhouse
If you have a particular interest in Royal history then you will enjoy a visit to Holyroodhouse Palace at the foot of the Royal Mile.  As well as being the official residence of the Queen while she is in Edinburgh you can also discover more about previous residents including Mary Queen of Scots and Bonnie Prince Charlie.  Things not to be missed here are the State Apartments, Holyrood Abbey and I'd also highly recommend an afternoon tea at the palace cafe.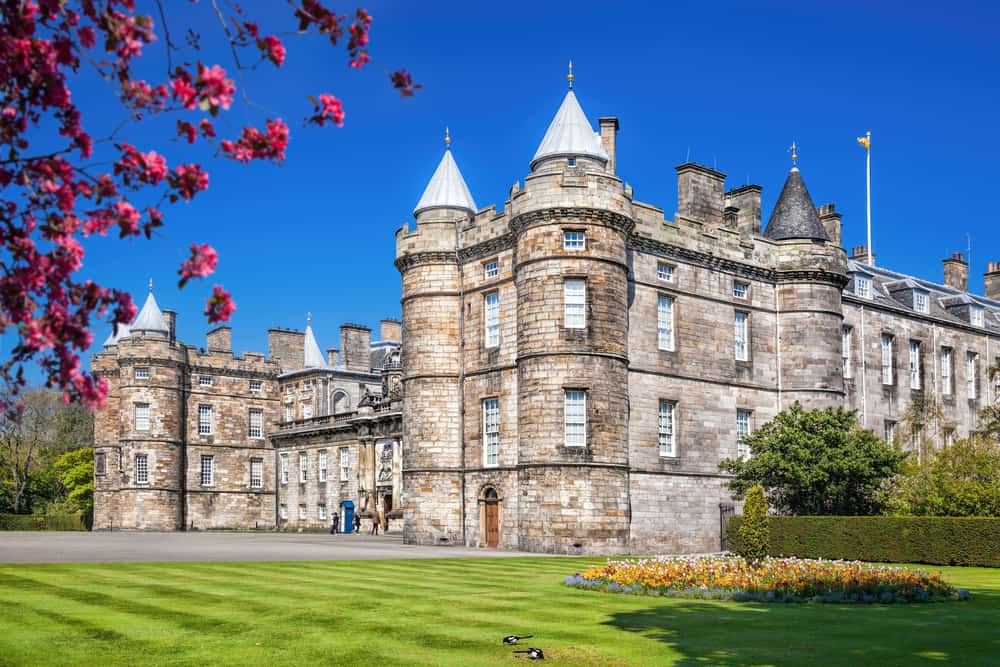 Holyrood Park & Arthur's Seat
Being just a short walk from Edinburgh's Royal Mile, time should allow for you to explore this stunning 640 acre park next to Holyrood Palace.  Sitting on a volcanic hill, Holyrood Park is home to a diverse collection of flowers and wild plants.  Arthur's Seat sits at the top of the Holyrood Park and provides excellent views across the city for visitors to enjoy.
Edinburgh is an excellent city to visit all year round and provides a mix of historic and modern attractions to keep visitors of all ages entertained. Save this list of things to do in Edinburgh to help with planning your visit to the city.