As much as I love Christmas, I struggle with the number of requests we got for what to get the kids. We have enough issues working out what we are going to buy the children at Christmas, without working out what family and friends should buy them too. When we get asked this question this year, I'll be pointing family and friends to the Toucanbox Kids Subscription box. As well as buying the kids a great gift, they will also be able to enjoy a 50% discount via this link.
This article contains affiliate links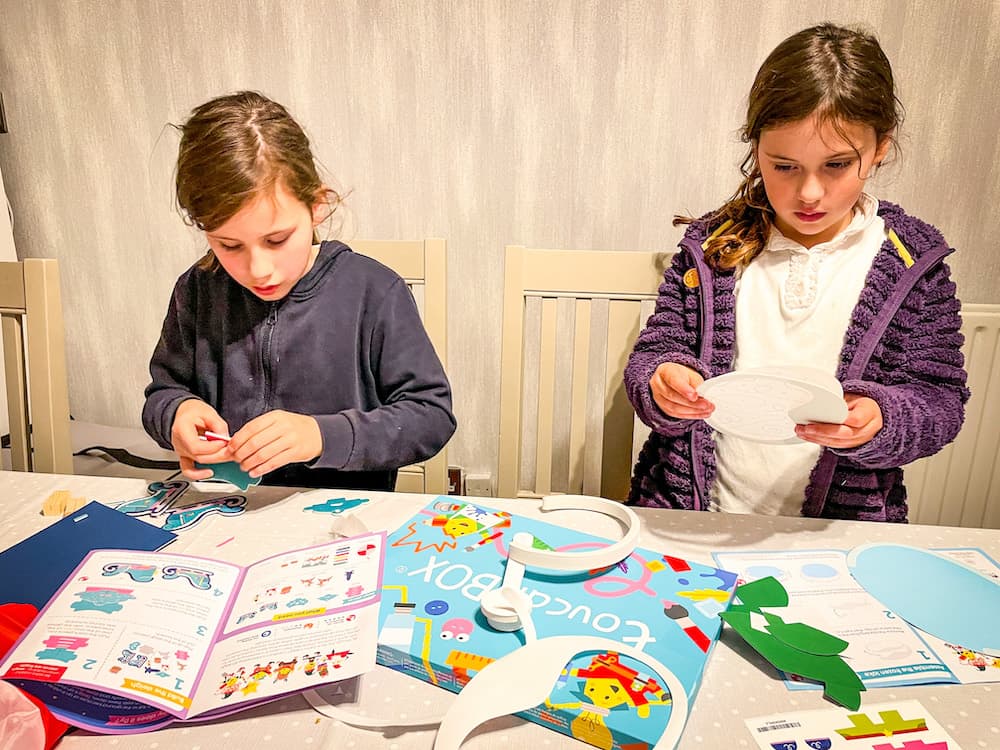 We recently received the Toucanbox Christmas edition to review and both the girls loved it. It really doers bring them immense joy to open the Toucanbox when it arrives in the post and find out what they are going to be making. You can take a look at the Christmas edition on Toucanbox here.
Toucanbox have surpassed them selves with these latest craft subscription boxes. Indie was so excited to make the Santa's Doodle Parachute Sleigh and I was really impressed with all the different elements it included. She loved building the model sleigh from the cut outs provided. She was able to follow the instructions independently as the were super clear and child friendly with illustrations and easy to follow text.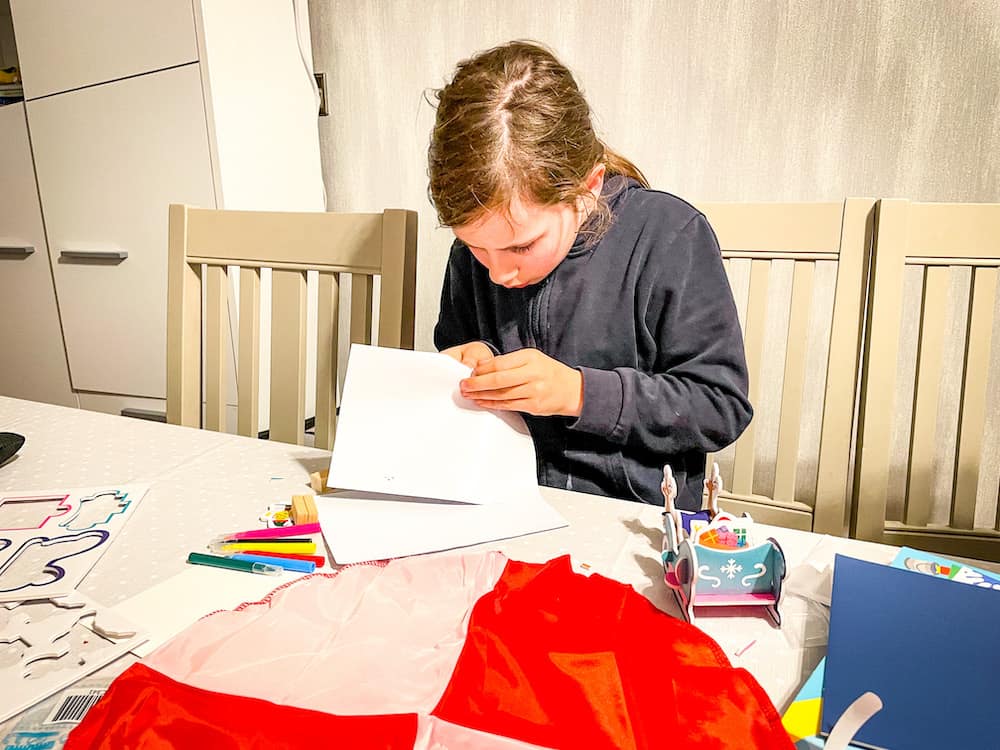 The Toucanbox also came with everything she needed to decorate the parachute. Indie loves arts and crafts so this really appealed to her.
Once she was able to put the sleigh and the parachute together, she really enjoyed testing it out to see if it could fly. The way the STEM element was incorporated into this craft activity really was impressive. Not only did Indie love the model making and crafting but she now has a Christmas toy she can experiment with long after the Toucanbox has been opened.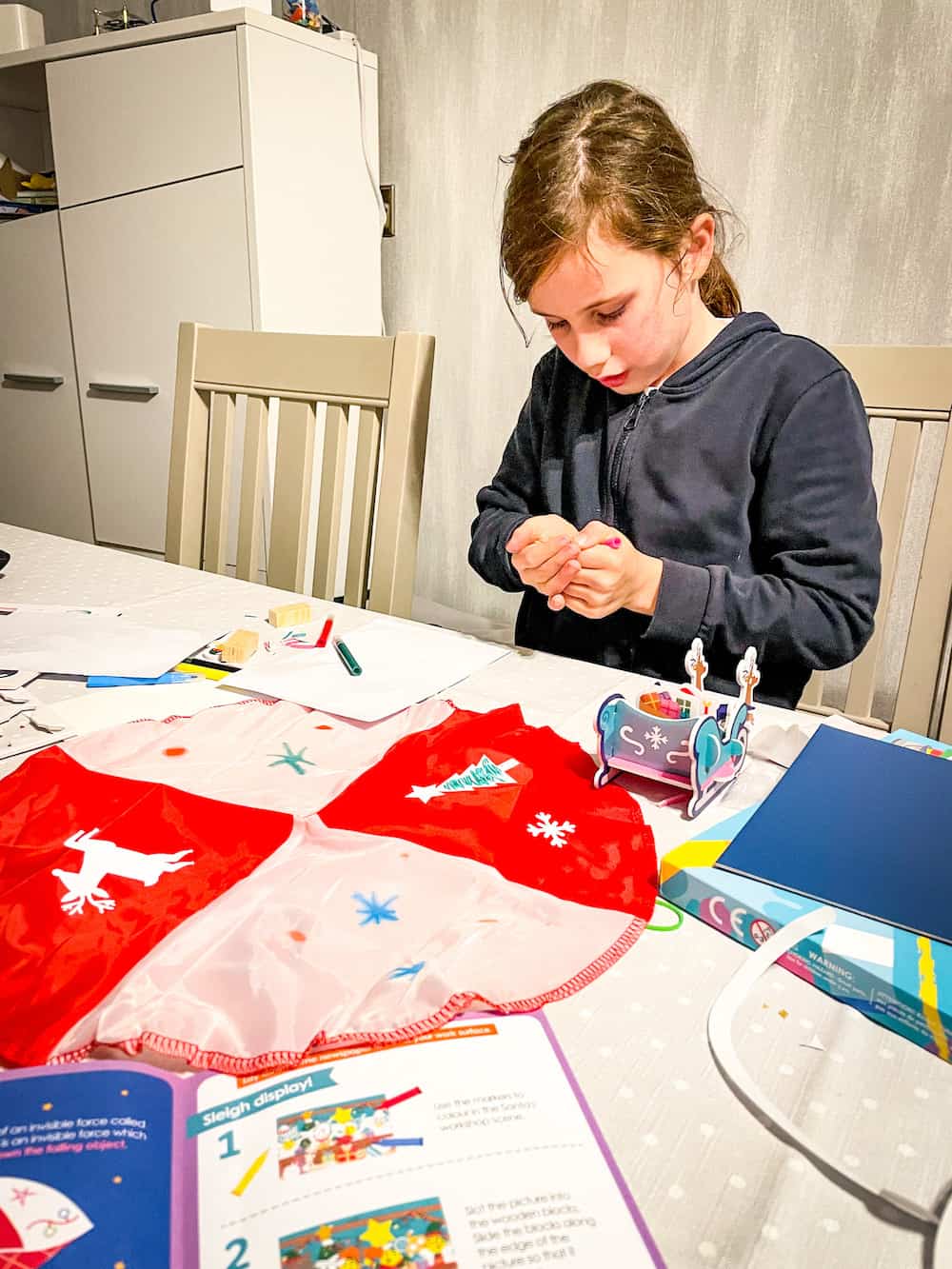 Brook chose to make the Frosty Forest Ice Skating Lake, and this was just as much fun as Santa's Sleigh. She was super careful to follow the child friendly instructions, and she found them easy to follow at 7 years old.
Everything that she needed to make the lake was provided in the Toucanbox and I was super impressed with how low mess this and the sleigh activity where.
Brook was able to assemble the Frosty Lake independently which gave her a huge sense of achievement. She prefers model making so this was a great activity for her. Once the lake was assembled and she added the finishing touches, the characters where then able to able to skate on the lake with the very clever magnets and tool provided.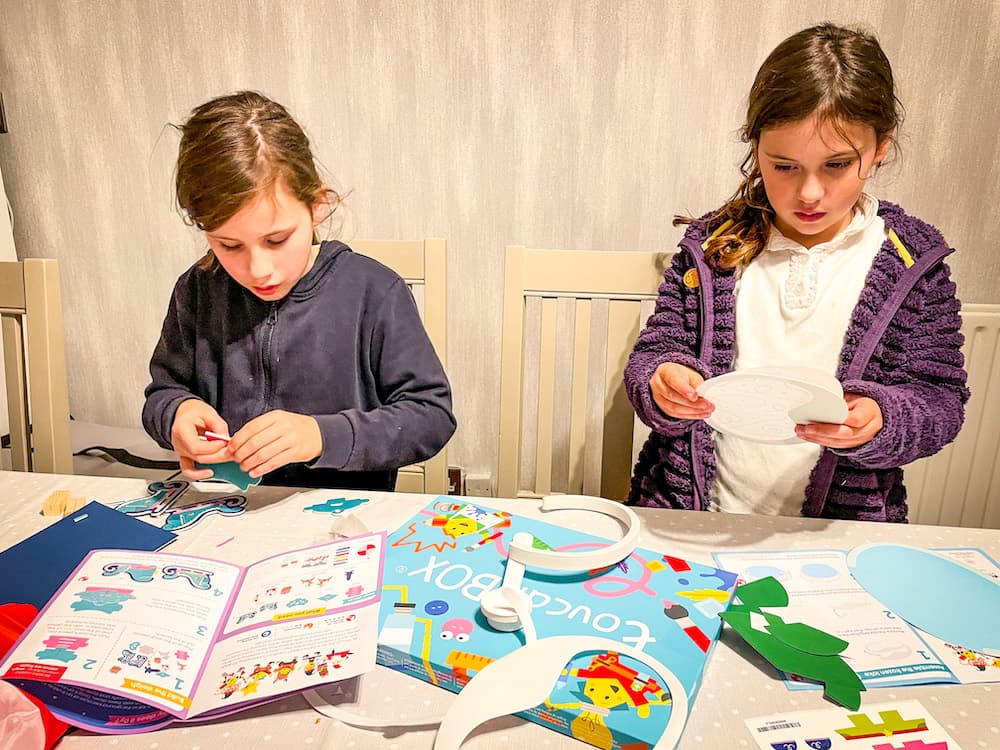 Brook now also has a fun Christmas themed activity she can play with throughout the season, knowing that she made it herself.
So Santa, if your listening, Brook and Indie would both love the Toucanbox Kids Subscription Box for Christmas. It's an ideal present that keeps on giving throughout the year. All you need to do is click on this link to get 50% off your first box. There's more savings to be made the longer you subscribe for too! Fingers crossed it makes it under the tree this year.
Do you buy your kids a subscription box for Christmas?
Don't forget to save this to your Christmas present ideas board.