I have to admit one of the great things about writing this blog is that it gives my daughters the chance to try toys that they might not otherwise get to play with.  We were recently sent the Lalaloopsy Minis Style 'n' Swap Doll Spot Splatter Splash set to take a look at and see what we thought.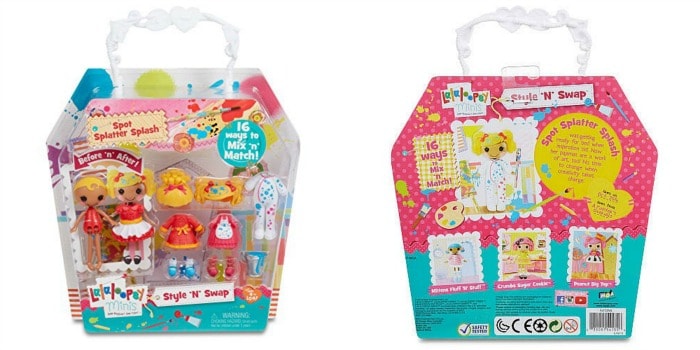 Lalaloopsy Minis Style 'n' Swap Doll Review
Lalaloopsy Minis was a new toy to all of us, so we were really excited when it was delivered.  Our set arrived in a house shaped packet with a 3″ doll and a set of accessories.  There was 2 pairs of shoes, 3 dresses, a onsie (but there is a bit of debate over that with my daughter), 2 hairstyles and a bucket of paint.
My 4 year old daughter was keen to get started, trying the different outfits on the doll, but soon became frustrated with it.  The shoes are tiny, and are really difficult to attach to the doll.  There are slits in all the accessories to put them on the doll, but they really aren't easy for little hands to use.  The easiest accessory to put on the doll was the onesie, but a little girl wants shoes and dresses, don't they?
The accessories were incredibly cute and had lots of appeal, but when it came to playing with them sadly they were a bit of a let down. I also thought it was a shame that the packaging didn't come back into use as a container for the doll and her accessories.  The pieces are so tiny it would be nice to have something to keep them in so they are easy to store and don't get mixed up with other toys.  In our house, the small pieces are dangerous for her little sister, so a secure container would be really helpful.
I've seen some great toys on YouTube in the Lalaloopsy range since we've been sent the Lalaloopsy Minis Style 'n' Swap Doll  but sadly this wasn't one of them.  I would suggest if this is a range that you think your child would enjoy pick your set wisely.  Pick a set that has accessories that are easy to play with like Boutique or Salon Playset.
Pin For Later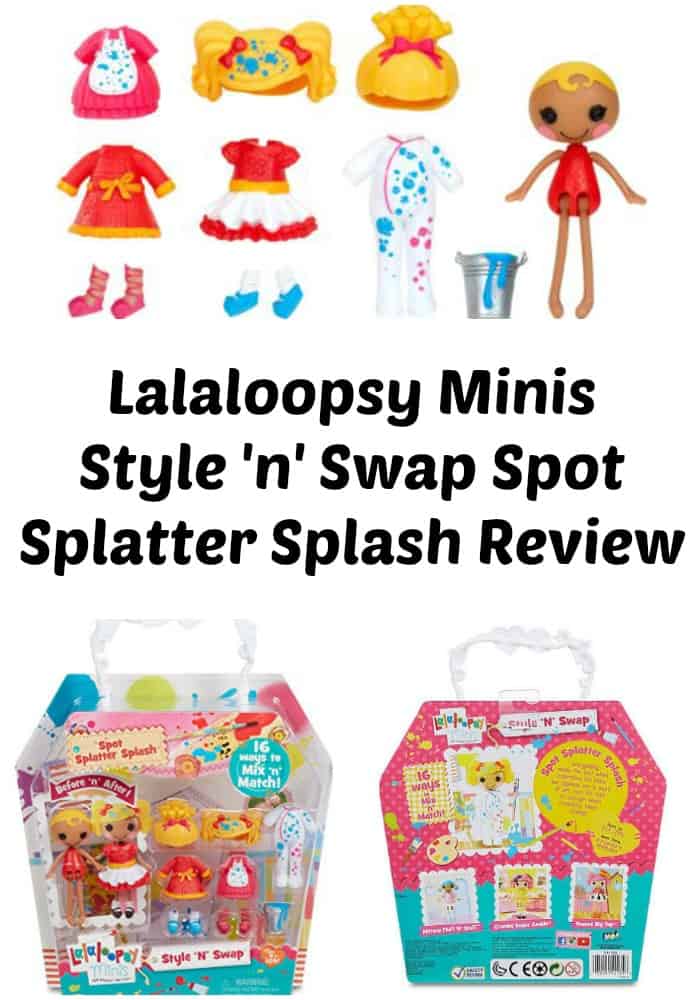 YouTube Review 
If your child loves Lalaloopsy, get them to check out my daughter playing with the Lalaloopsy Minis Doll Style 'n' Swap Spot Splatter Splash set and help them decide if it's the toy for them
We were sent the Lalaloopsy Minis Style 'n' Swap Doll for the purpose of this review but all thoughts and opinions are our own.