Things got really exciting in this house this week when my children and I got a sneak peek of the new toys from The Lion Guard.  For those of you not in the know, The Lion Guard is a Disney Junior show about Kion.  Kion is Simba's youngest child and is set to follow in his Father's footsteps in protecting the Pride Lands from their enemies.  Simba was of course famous for The Lion King movie, which has proved to be a firm favourite with Disney Fans for many years.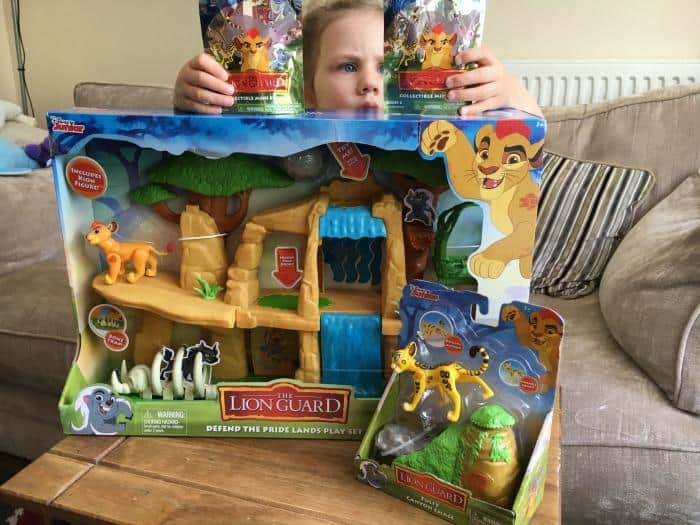 The Lion Guard was a completely new show to us, so I was interested to see what my 4 year old would make of the toys and characters.  The Lion King has hit her radar, so there was some familiarity, but not an awful lot.
Despite never having seen the show, we were still pretty excited about getting these toys out of their boxes and finding out what they could do.  I think the video shares my daughters reaction really well.  She was completely engrossed in playing with the Defend The Pride Lands Play Set and loved all the features on it.  Fuji's Canyon Chase was also a lot of fun and a really big hit.
Do take a peek and see how she got on.  If this is a play set you're thinking of buying for your little one, I really think this video is going to help you decide if it's going to money well spent.
The Lion Guard Play Sets Video Review
The Lion Guard Collectable Mini Figures
The Lion Guard collectable mini figures are perfect pocket money toys.  Princess was sent 2 to take a look at and when we opened them we got Timon and Kiara.  Priced at £2.49, these are a great treat for a little one and can add to the play options for other toys they have from The Lion Guard range.
Fuli's Canyon Chase
Next up in our selection of toys was Fuli's Canyon Chase.  This came with the Fuli character figure and the canyon chase accessory.  Kids just love action toys don't they, and give them something that projects their toy across the table or floor and you have one happy child.  We thought this was super cute and will be a favourite in this house for a long time to come.
Defend The Pride Lands Play Set
I'm totally saving the best till last here.  This toy just rocks, quite literally!  I think this is going on our favourite toys of 2016 list as it is just awesome.
The first thing I was impressed with was it's size.  While it's large in one dimension, it's actually quite narrow so doesn't take a lot to be stored.  It also comes straight out of the box and can be played with.  There is no setting up or assembly so you don't have impatient children on your hands waiting to get started.
The other thing that impressed us all was the amount of features on the play set.  If you haven't watched the video yet, you really must take a look as this toy offers kids so much fun.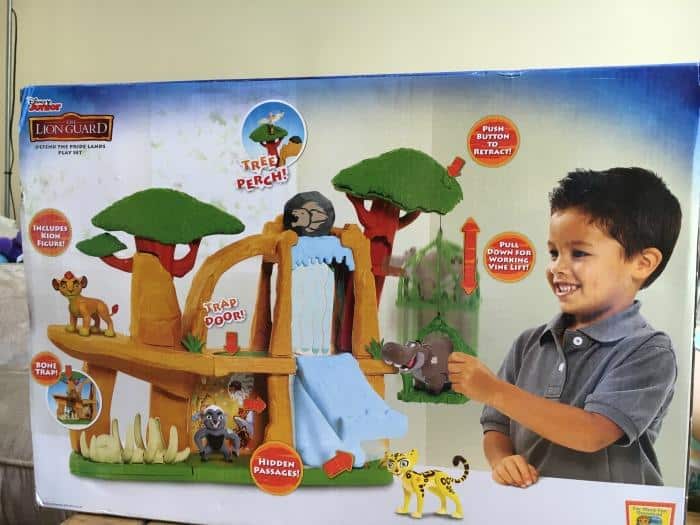 There is just so much to play with and spark a child's imagination in this one toy, they will have hours of fun with it.  The lift was my favourite feature, and I think it was my daughters too.  She loved how controllable it was and how she could take Kion to the different levels.  The waterfall was a cute touch and the trap door was a really fun feature.
That's not all though!  The Defend The Pride Lands play set also comes with a boulder and launcher to help you keep the enemies at bay.  Be careful of the collapsing rock ledge too, as you don't want to fall into the pesky bone trap!  There is just so much going on, we all had a great time playing with it.  Even Daddy got stuck in to help Kion and his friends.
What is also great about this toy is there is as much appeal for girls as there is for boys, as you can see from the video.  I would have absolutely no problem at all recommending any of the toys from The Lion Guard as a gender neutral gift if you were looking for something to buy a young child.  There is just so much fun to be had here.
Pin For Later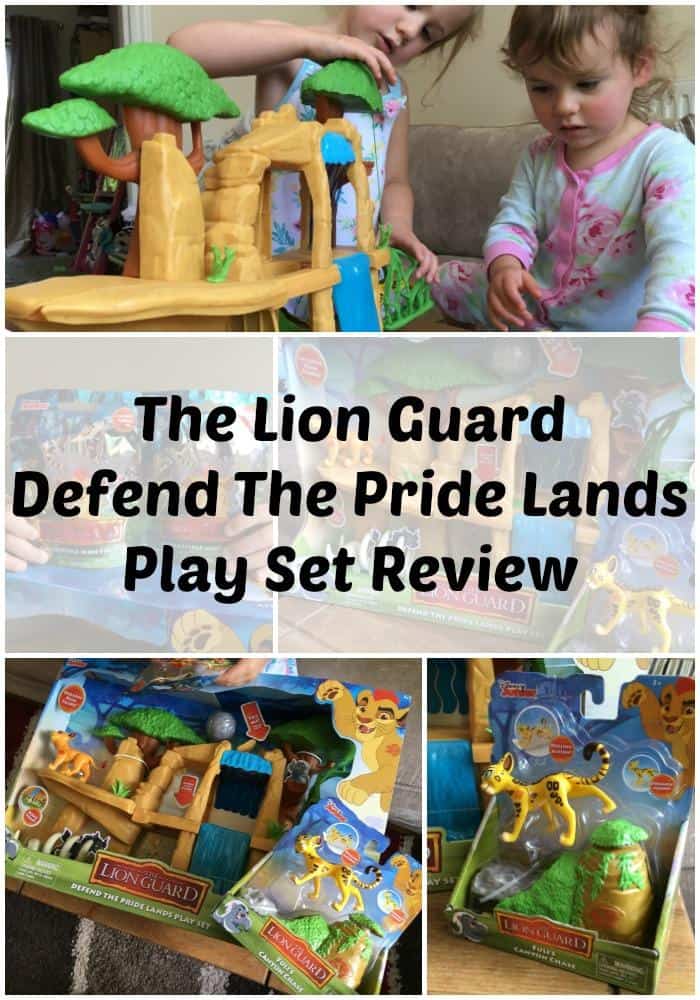 We were provided with this range of toys from The Lion Guard from Flair for the purposes of this review, but all thoughts and opinions are our own.