The Betty Spaghetty Mix & Match trio doll set arrived in our house a few weeks ago and my daughter was super excited to get her hands on it.  This doll set is awesome as it contains 3 Betty Spaghetty dolls and 55 pieces to play with.  It's one of those toys where your imagination really can run wild and there's so much fun to be had.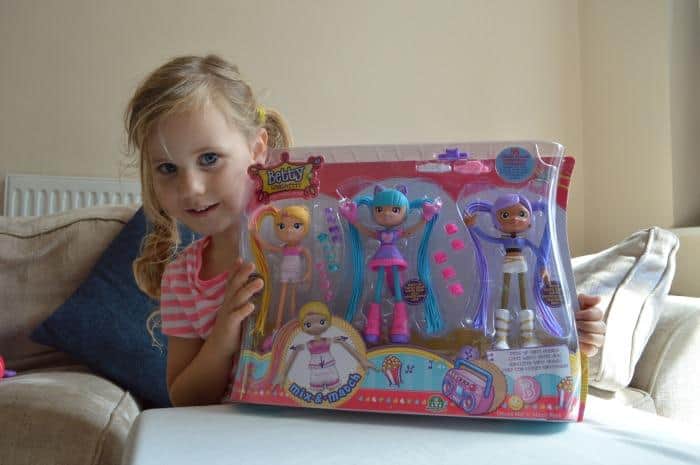 We got them out of the packet and started getting to know Betty, Lucy and Zoe and what we could do with them.  They are kitted out for every party they could possibly be invited to with a pyjama, disco and dress up party theme for the dolls to wear.
Everything about these dolls is interchangeable, and my daughter loved this aspect of being able to play with them.  She enjoyed making them different hairstyles, swapping their clothes and adding different accessories to them.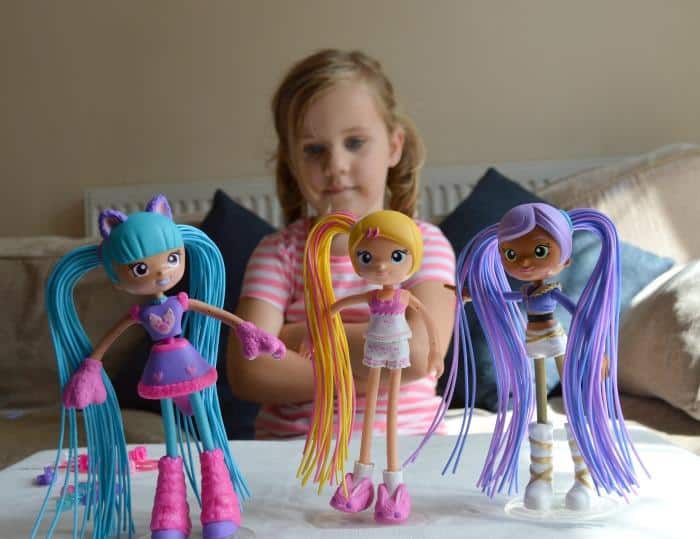 Even the hair on these dolls can be changed around.  The hair simply pops out and can be inserted into another doll, which is fantastic.  Once they had been styled to go to their latest party they could be displayed on the stands provided meaning they would decorate a toy shelf perfectly while they weren't in use.
We've had a lot of fun with the Betty Spaghetty Mix & Match dolls from Flair, and we think that lots of other children will enjoy these too.  Take a look at our unboxing video and see Princess in action with her favourite new toy.
What I really love about the Betty Spaghetty Doll is that there are years of play in this toy.  It's suitable from 4 years old, but as my daughter gets more interested in what she can do with her own hair and her own personal style her love for this toy will grow too.  I can see Betty Spaghetty dolls being a regular request for birthday and Christmas presents for many years to come.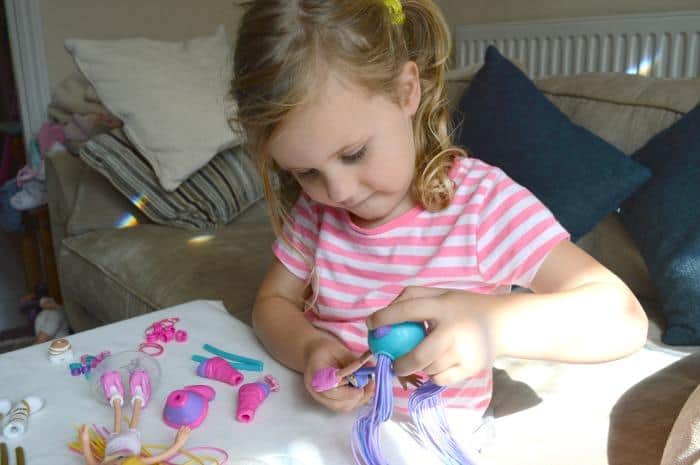 We were provided with the Betty Spaghetty Mix & Match Doll by Flair PLC in exchange for this review but all thoughts and opinions are our own.
Pin For Later