Regular readers of my blog will remember that back in the summer I was lucky enough to review a gorgeous pair of Strive sandals.  I absolutely loved them and have literally lived in them since they arrived.  As the weather has begun to change, I knew it would soon be time to hang up my sandals, metaphorically speaking, and find a warmer alternative.
Well, Strive footwear must have literally read my mind, and got in touch a few weeks ago and asked if I would like to take a look at their autumn/winter collection.  It's really reassuring for a blogger when a brand gets back in touch and wants to work with you again, so I agreed to another review.  Seeing as I loved my Yoto sandals so much, it was a no brainer really.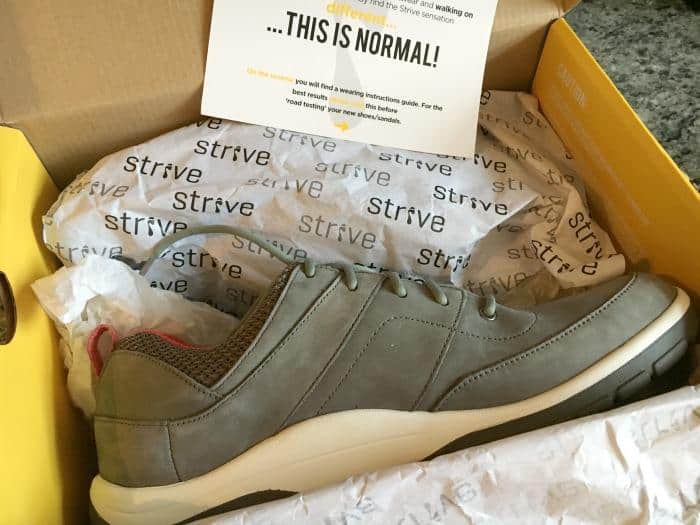 I loved the look of the Maine Strive walking shoes straight away.  They looked perfect for a mum who was about to embrace the school run on a daily basis, and I was pretty sure they would be comfortable too.
Well, I was absolutely right. The first thing you notice about the Strive walking shoes is how light they are.  For a shoe that by all accounts is pretty sturdy, it's really light to wear and when you put it on your foot it fits as comfortably as a house slipper.  My feet felt at home as soon as I put them on.
As a shoe meant for an active lifestyle, it provides the foot with lots of support and is really comfortable to walk in.  There is plenty of room for the toes to wiggle in and whilst wearing the Strive shoe, I haven't experienced any rubbing or soreness anywhere on my foot or heels.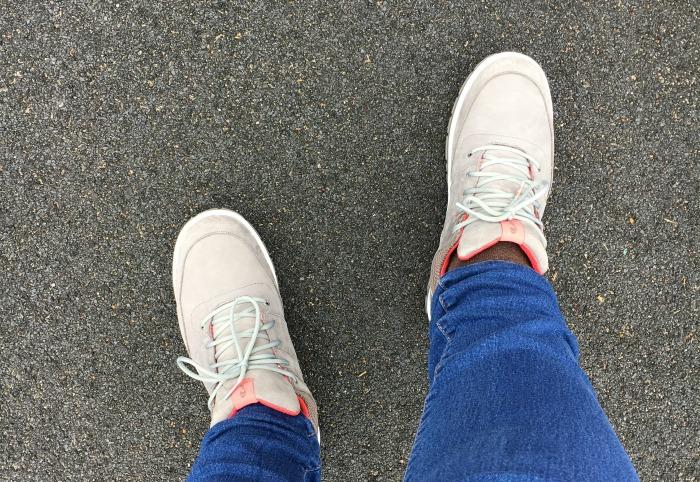 The really great thing about these walking shoes, is they look great while helping my feet combat the stresses and strains they face walking on unnaturally hard surfaces.  You might remember from my earlier post that the footwear is designed with BFT technology, which makes them feel different to other shoes you will wear. They are designed to help the foot compensate for the concrete surfaces it is subjected to daily, help the leg muscles work more efficiently and support the foot to distribute your body weight in a more natural manor.
I definitely feel a difference when I'm wearing my Strive sandals or walking shoes.  I'm so glad that I now have a pair of shoes that not only look great on the school run, but are actually doing me some good at the same time.  Seeing as posture is a bit of an issue for me, these shoes are definitely a step in the right direction.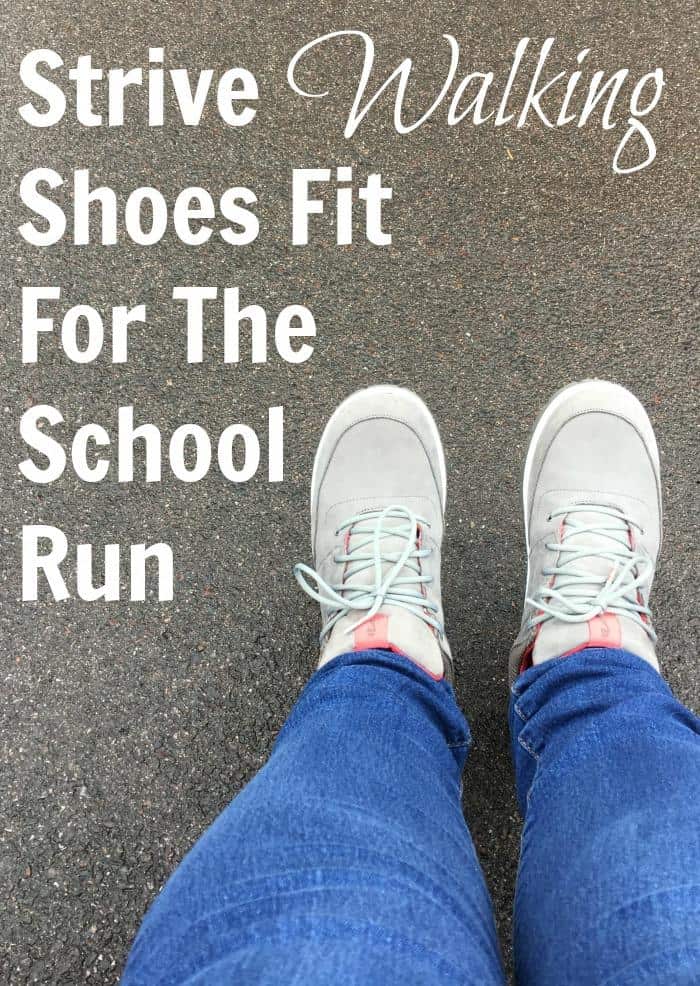 I received a complimentary pair of Maine Strive walking shoes from Strive footwear in exchange for this review, but all thoughts and opinions are my own.  Strive footwear is available from over 100 independent stockists across the UK including Shuropody in Nottingham. To find your nearest stockist visit the store locator online.