As you already know if you follow my blog regularly we are huge fans of The Original Muck Boot Company for kids outdoor boots.  The girls both adore their Hasbro Hale My Little Pony Boots and having seen them stand up to some pretty serious outdoor conditions I was keen to have a pair of my own.
Muck® Boots were kind enough to send me the Cambridge Mid Waterproof Wellington Boot , and I have to admit I fell in love with them as soon as they came out of the box.  I love the navy and stripe detail on the side of this boot, and the height is just perfect for me.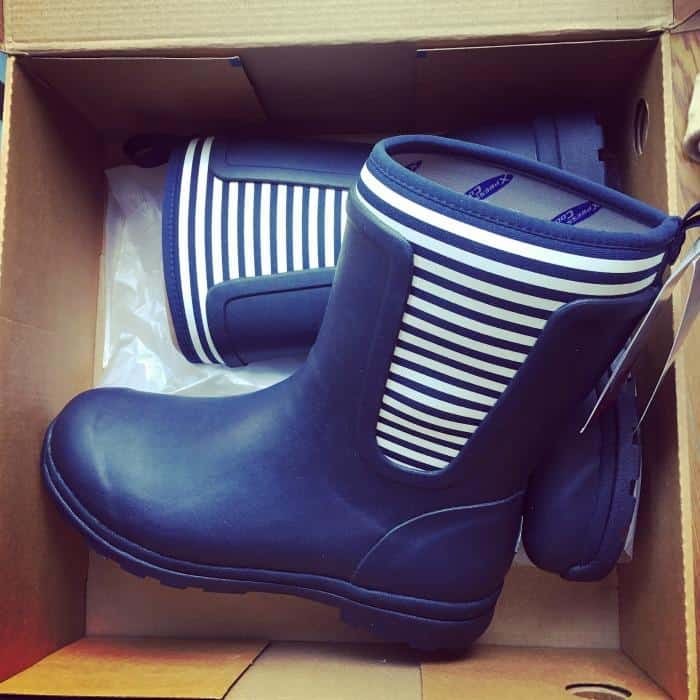 As any woman with slightly bigger calves will tell you, buying wellington boots can be a challenge. A mid boot is a safe bet, as it's never going to get as far as the calves, but it's still high enough to protect your feet and ankles from the elements.
I've tried these Muck® Boots out a few times now, and I'm looking forward to wearing them a lot more on our outdoor adventures and autumn/winter walks now the weather has well and truly turned.
I first tried the wellington boots out on a relatively warm day.  The Muck® Boots contains an Xpress Cool lining technology that draws the heat and moisture away from your feet so that they don't feel all icky inside the boot.  There's nothing worse than hot sweaty feet when you are visiting the local park with the kids I can tell you.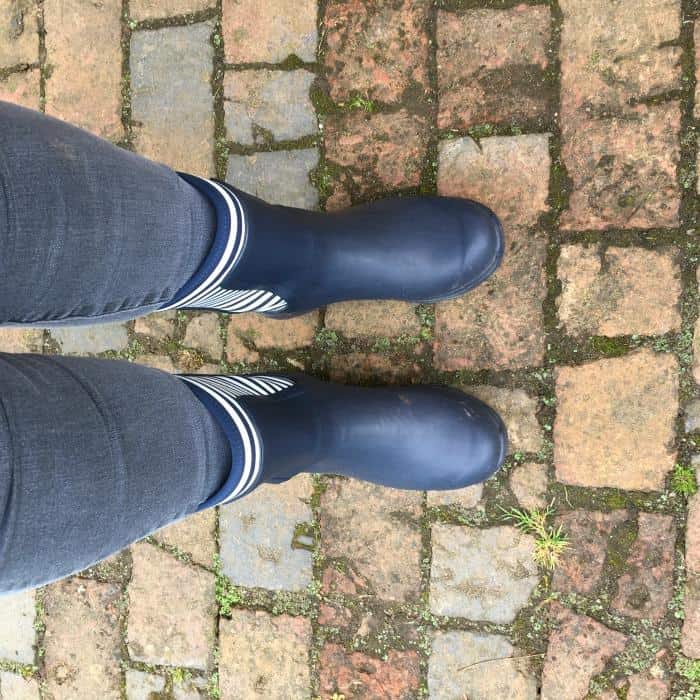 I was impressed with how the Muck® Boots stood up to this warm weather test, and my feet felt cool and dry for the whole of the day.  It's great that the wellington boot can be worn for long periods of time without becoming uncomfortable.
I had to put them to the test in more appropriate conditions so that I could give you a full review.  I took the boots on our camping trip to North Yorkshire where I expected things to be a bit wetter and muddier all around.  The boots faired really well walking down boggy tracks on our woodland walk and were really comfortable to wear through out the day.
I also took on Hackfall Woods wearing the Cambridge Mid Muck® Boots, which presents all sorts of walking challenges that I literally wasn't prepared for.  There was a moment when I almost didn't put the wellington boots on, and I'm so glad I changed my mind at the last minute.  Hackfall Woods is far from flat terrain and some of the pathways become very muddy indeed.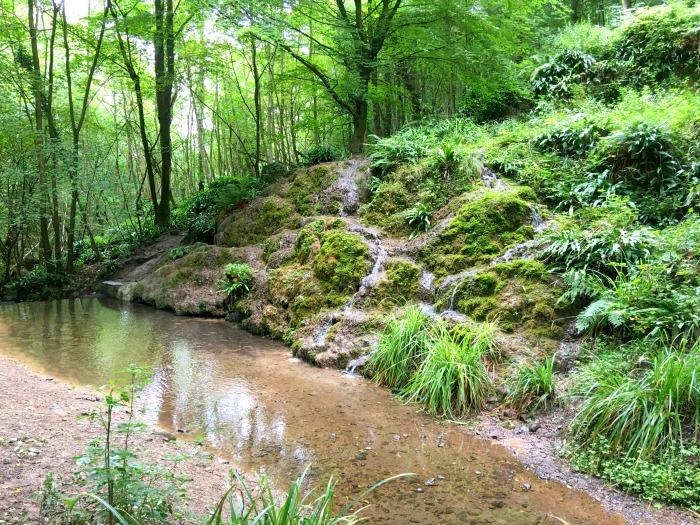 My Cambridge Mid Muck® Boots coped well on our 3 hour hike around Hackfall Woods, dealing really well with all the slopes, muddy paths and hiking.  They have great grip in all conditions giving you the confidence to tackle all kinds of outdoor adventures.
The great thing about these boots is mainly how comfortable they are to wear in warm or cold weather.  They fitted really well to my feet and the Xpress Cool lining technology means they are really comfortable even after walking for a good few hours or more.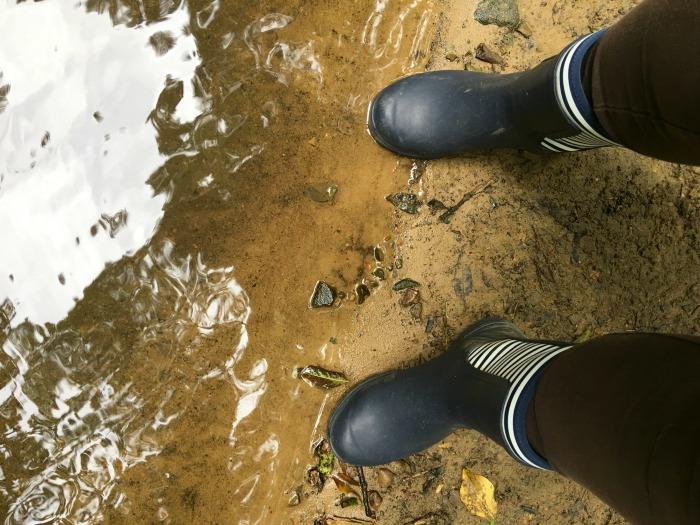 I have been genuinely impressed with the Cambridge Mid Muck® Boots as they offer great protection from mud, water and slipping over in difficult conditions.  As well as being great outdoor footwear, they also look fabulous.  They go really well with leggings or skinny jeans so that you can wear a really great autumn/winter look without feeling like your wellington boots are letting you down at the last minute.
We received a pair of Cambridge Mid Wellington Boots from Muck® Boots in return for this review, but all thoughts and opinions are our own.