So Facebook and breastfeeding hit the headlines again as they take down Emma Bond's photo of her nursing her premature baby for the first time, reportedly after someone marked the picture as offensive.  Brave Emma took a stand against the social media giant re-posting her photo to a pro-breastfeeding group to be met with overwhelming support from the nursing army. Go Mama's!
She made appearances in the media and across the nationals demanding that breastfeeding be supported and celebrated instead of being treated as offensive nudity.  I admire the lady for taking this stand after what must have been the most terrible ordeal.
Emma's baby was born 12 weeks premature and the initial prognosis was that her daughter, Carene, was unlikely to make it past a few days old.  One can only assume that Emma then took the decision to do everything she could to help her little girl survive.  To be faced with such a poorly baby born prematurely must have been awful.  I cannot imagine what Emma and her partner were going through.
Not only were they faced with everything that having a sick child in hospital comes with, she also decided to provide her baby with the essential milk she needed to survive. Becoming a pumping Mama under these stressful circumstances cannot of been easy. To maintain your supply you'd have to pump every 2-3 hours day and night to make sure you have enough milk.  What she has achieved was an amazing thing and it has been brought down to the fact that in the picture you could see a large part of the areola or nipple. Really?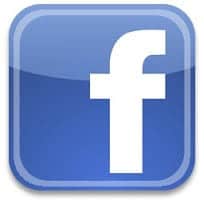 There are so many offensive pictures and groups all over Facebook, including an anti-breastfeeding page that labels nursing 'mouth rape'.  These are still standing despite requests to take them down.  Does Facebook not care unless the removal of the page may cause some controversy?  We all know that where there is a debate to be had, there is news and there is also traffic, website traffic that is!
What is the lifeblood of Facebook, but traffic and engagement.  They don't care what the debate is, or whether they may have to make a slight modification to their procedures as a result.  They just see hits go through the roof as pictures attract hundreds of thousands of likes, and comment after comment on page after page debating the issue.
I'm left feeling that the sad fact is that this poorly little baby and her mother who should be celebrating how far they have come, didn't take on Facebook in the breastfeeding debate to get their picture reinstated.  Inadvertently, they became part of what makes Facebook what it is. Facebook just lights the match, and watches it's stats grow on a scale that only you and I can dream about.  But it's all in the name of users being able to 'to share and express what matters to them' of course.  Their vision suggests we are in the driving seat, but I think we are just bait for paying advertisers that score Facebook it's hefty profits.
Do you think Facebook were right to remove the picture?  Do you think they were just implementing their policy or do you think they hoped it would kick up a media frenzy?  I'd love to know what you think.