When I was asked if I wanted to take a look at the new baby pilot hats from My Little Duckling, I couldn't say no.  I knew they were going to be cute, and they kindly agreed to send me a hat for Princess and Little Pudding to review.
They arrived first thing in the morning, and some of us were still in our pyjamas, but it's never to early to try a new hat on, especially when they are this cute, right?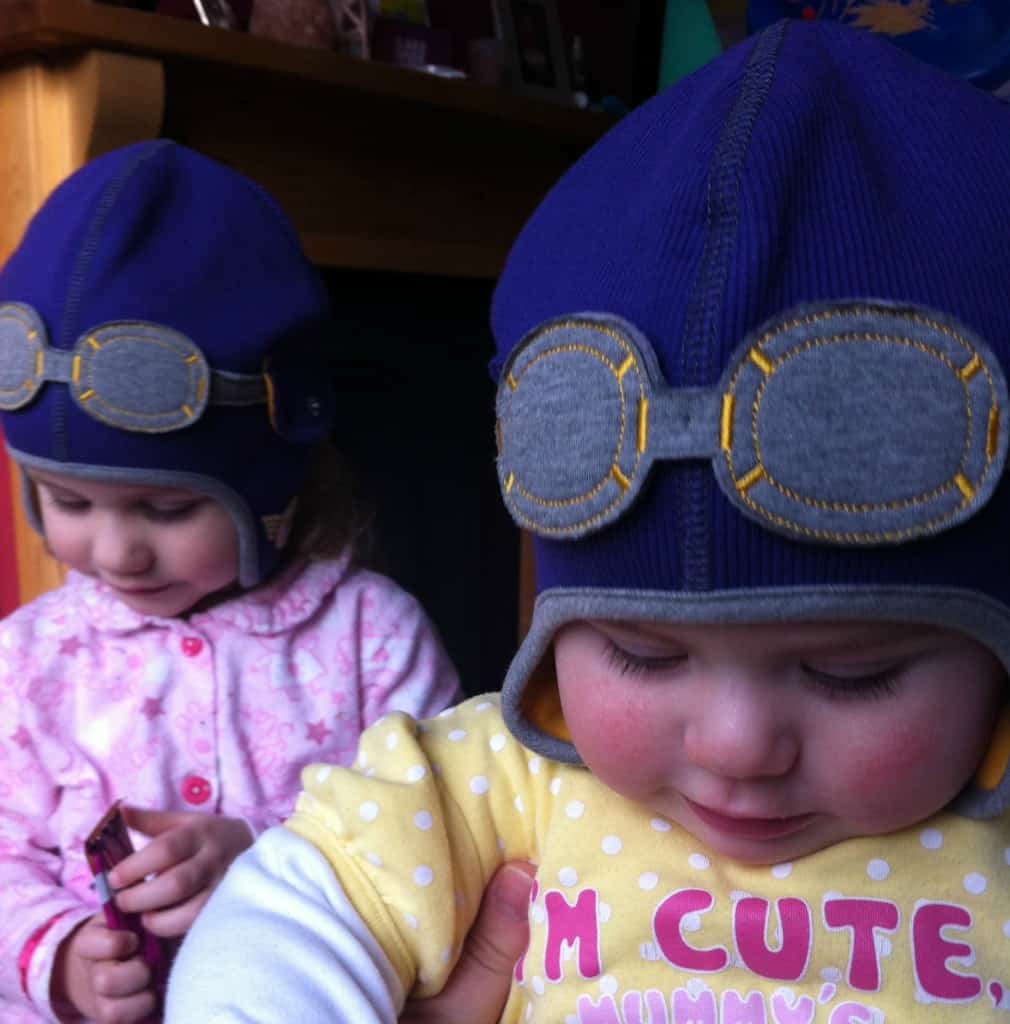 We all fell in love with them immediately.  They really cheered us up as Princess was home from nursery with chicken pox and was getting a little frustrated at not seeing her friends.
Seeing as they were so keen on wearing their new hats, it was a great opportunity to pop out for some fresh air.  We live really close to a small park that doesn't get much use in the day, so we didn't have to worry to much about being contagious.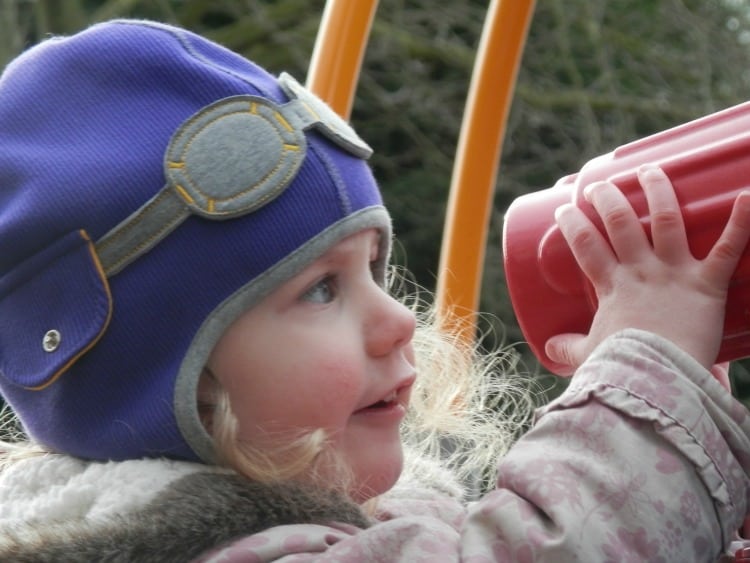 The first thing that hits you about these hats, is the great fit.  They are the perfect design for fitting snuggly round little ones head and ears.  It's the most sensible hat shape I think I've ever seen for babies and toddlers.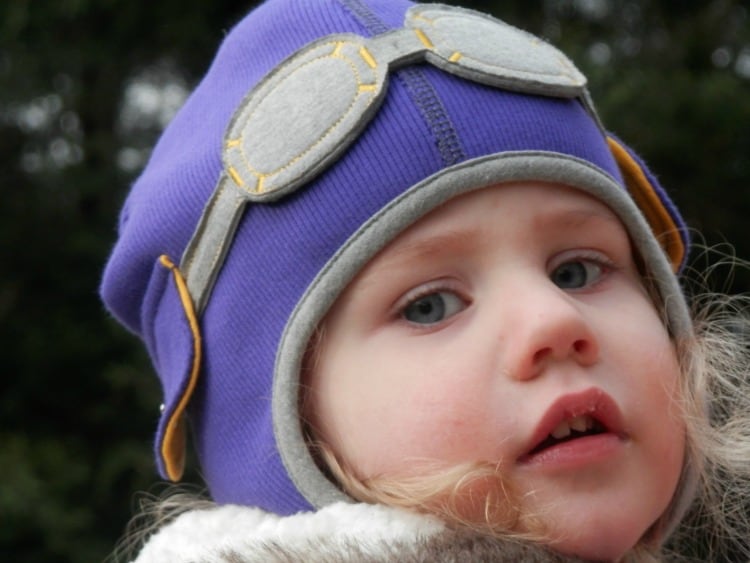 The pilot look is cute, adorable and quite unique.  The detail of the glasses, flaps and embroidery makes them so different from your run of the mill winter hat.  Princess loved the design, and she has a real eye for these things.  They are very well made, and great quality.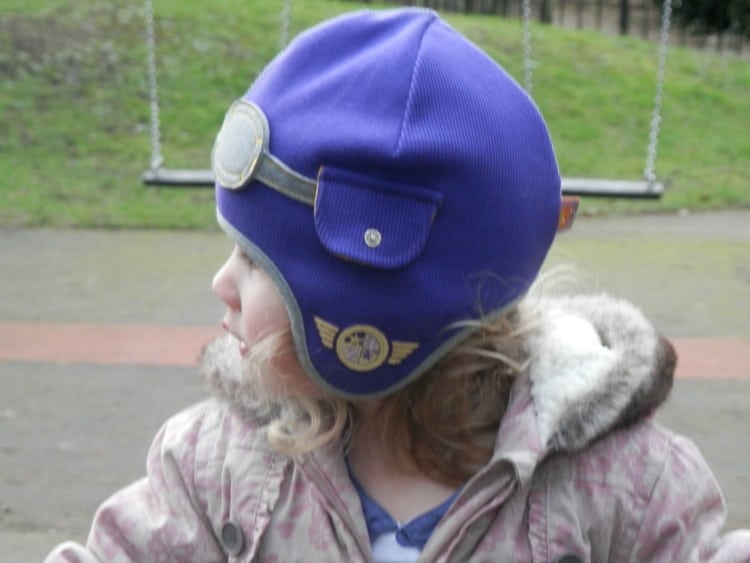 The material is really soft and comfy, and fits really snuggly to their heads.  They were so comfy they didn't irritate or annoy the baby at all.  She was quite happy in her matching hat, and didn't tug at it once to get it off.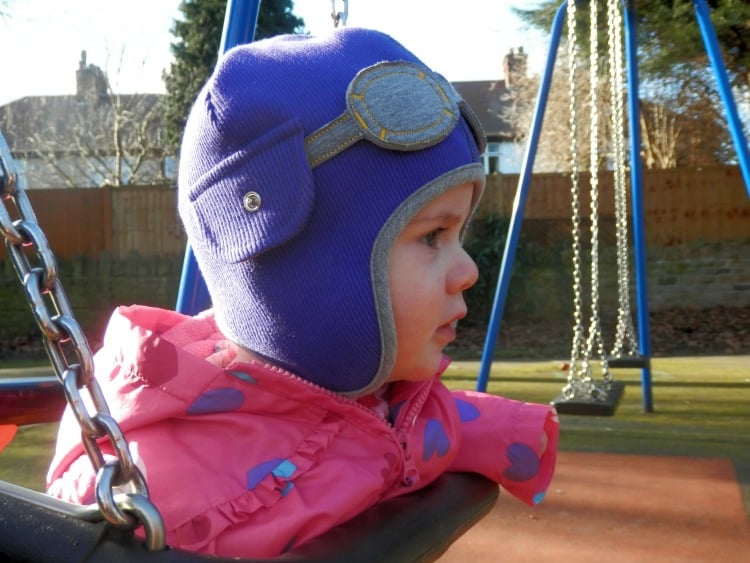 These hats are available from the website at £14.99, which for a hat is a little on the dear side but saying that I think they would make a great gift if you have a special little person in your life.
My Little Duckling will be exhibiting at The Baby Show taking place at London ExCel from 20th-22nd February. To be in with a chance of winning tickets to the show, enter my latest competition here
We were provided with the hats in exchange for an honest review.