Hundreds of people visit London for business or leisure every single day. We are huge fans of day trips and short breaks to England's capital as it's brimming with culture and lots of things to do.  It's also true that residents leave London for other countries for exactly the same reasons.
Travel is a popular pastime with many Londoners given the access they have to train and air travel.  The Eurostar gives easy access to Europe and airports like Heathrow and Gatwick to name but a few open the door to International travel. It is up to the travellers to ensure they have all they need to be as comfortable as possible when they leave London. As you already know I love being organised for a trip so a visit to the luggage store London is going to be a necessary stop when preparing for your journey out of  London.  The right luggage and bags will make your trip so much easier.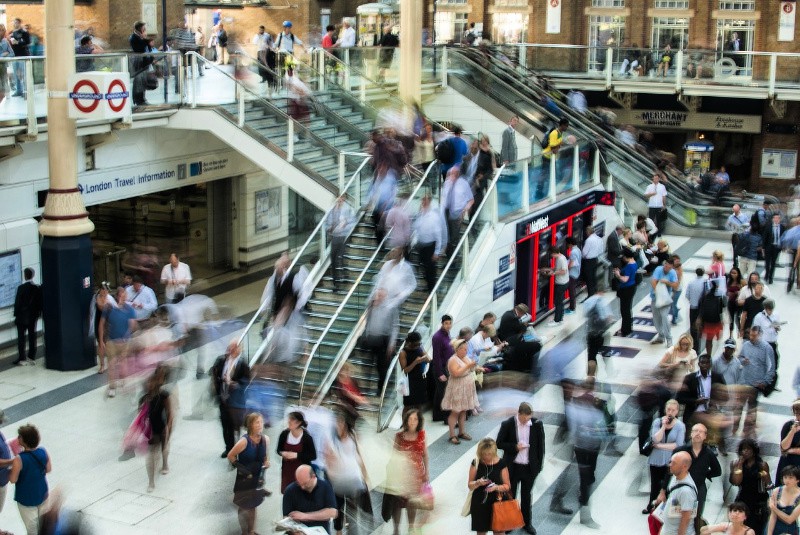 Cabin luggage
If you are wondering what to use to pack all the necessities for your next trip, then the right cabin luggage really is going to be a sound investment. Today, travel bags come in lots of different sizes and hues meaning you really can personalise the luggage you buy for your trip.
They are also fitted with spinner wheels that conveniently turn in every angle making it easier to move through the airport comfortably. You also get the option to choose luggage that has been fitted with a removable battery making it convenient for you to remain connected even when your phone battery is running low.  This is a feature we really love as we have lots of tablets and phones to keep charged during our trip and running out of battery could be a disaster. 
Laptop Case
If you are taking your laptop with you, which I always do to be honest, you may choose some of the stylish laptop cases that come in a variety of different colors. Make sure you buy a laptop case that you don't have to remove at airport security to make life easier.  You may opt to buy one that looks just as great as your other luggage making it easy to identify as yours when you are travelling. You will have no trouble at all with color coordination, as it's easy to to find one that matches the rest of your luggage.
A Wash Bag
We always use a wash bag to store our toiletries in when travelling.  If you don't have one it's perfect for keeping things together and can stop any leaks that may occur during the trip from damaging the rest of your suitcase. If you need to freshen up, especially when you have a layover, get one that that fits in your hand luggage. There's so many unique designs and colours out there you will be spoilt for choice. Wash bags make ideal travel companions especially on long haul flights when you really do appreciate  being able to remain fresh and comfortable throughout your journey.
A Change of Clothes
When travelling, you need to have a warm jumper or hoodie just in case it gets chilly, especially if you have a long layover. You may also opt to have a T-shirt to change into just in case you spill something, or if it gets too uncomfortable to remain in the same clothes, especially during long haul flights.  The other reason it's a great idea to keep a change of clothes in your cabin luggage is that if you were unlucky enough to lose your luggage, you have something to change into until it's returned to you.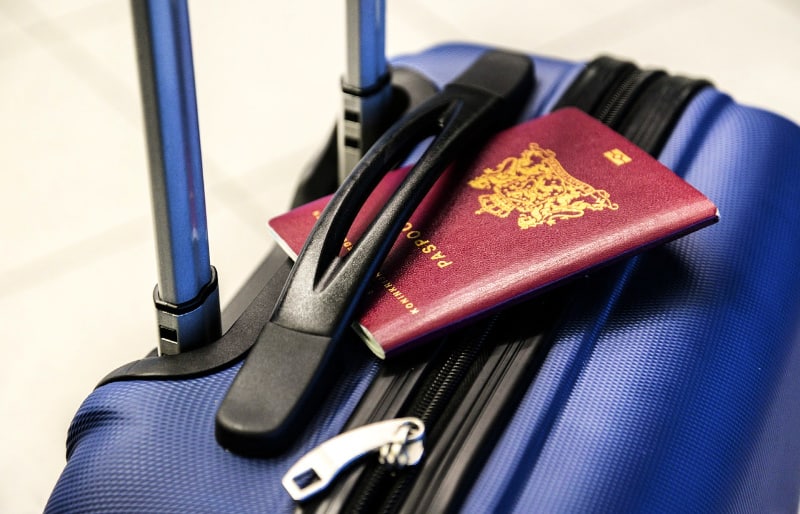 Travel Wallet
Having a secure travel wallet is essential for every type of traveller. A travel wallet comes with several compartments that are ideal for your boarding pass, passport, and other travel documents. It also has space for all your cards. They are really handy for keeping all your travel documents and personal items together so they are to hand when you need them.  They come in various sizes depending on what you need, and you get the chance to choose from partially every colour available.
Portable Smart Charger
Being able to communicate while on the go has become increasingly important, even when you are on holiday or a family trip. It would be unfortunate if you missed an urgent call or update because your phone has run out of battery. Keeping your phone charged while you are travelling is also important in case there is an emergency or issue with any part of your trip.  Carrying a portable smart charger ensures you charge your device while travelling. This type of charger is compatible with all mobile devices.
It is critical for you to plan for your journey well before the date of your departure. Find out what you need to be comfortable during your trip well before you head out of London. You can then make sure you have everything you need for your trip without any last minute panics arising. Making sure you are organised before your trip, will give you peace of mind from the moment you depart to the time you get to your destination since you will know you have everything you will need.