Travelling on New Year's Day was a breeze, even before Covid.  It was a straightforward drive from Nottingham to Brighton with the kids.  I wanted to start they year with a new adventure and a huge dose of sea air.  I love being by the sea, it makes me feel calm.
The kids arranged their toys on the beds they'd chosen while I enjoyed the view from the hotel window over Brighton Pier.  Whilst it definitely wasn't the Ritz, the sea view and bright fairground lights from the pier more than made up for it's three star rating.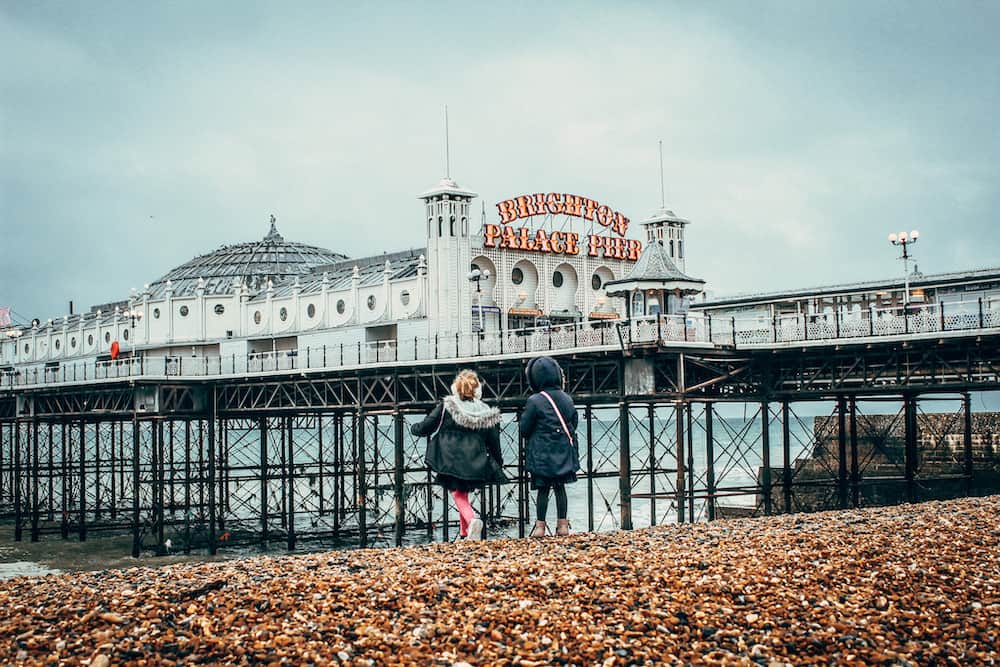 Those carefree days in Brighton seem so far away now, visiting the aquarium, meeting up with friends, enjoying impromptu visits delightful Italian restaurants in The Lanes.  News of the virus was starting to seep through the media.  Scenes of hospitals being hastily erected  in China to deal with this new illness were making the headlines.  Could life be about to be turned upside down?  Surely it couldn't happen.  This was China's problem and  it was going to stay that way, right?
As our family trip to Lisbon drew closer news of Covid spreading the globe was gaining momentum.  This was definitely not just China's problem.  Cases in Lisbon were low and the UK had about as much of a handle on the situation then as it does now.
We took what was going to be our last trip abroad for 2020.  Given how much we enjoyed travelling as a family this seemed unbelievable.  We had a trip booked to Menorca for March and the idea that it would be cancelled was a lot to comprehend at the time.  Now, it seems par for the course.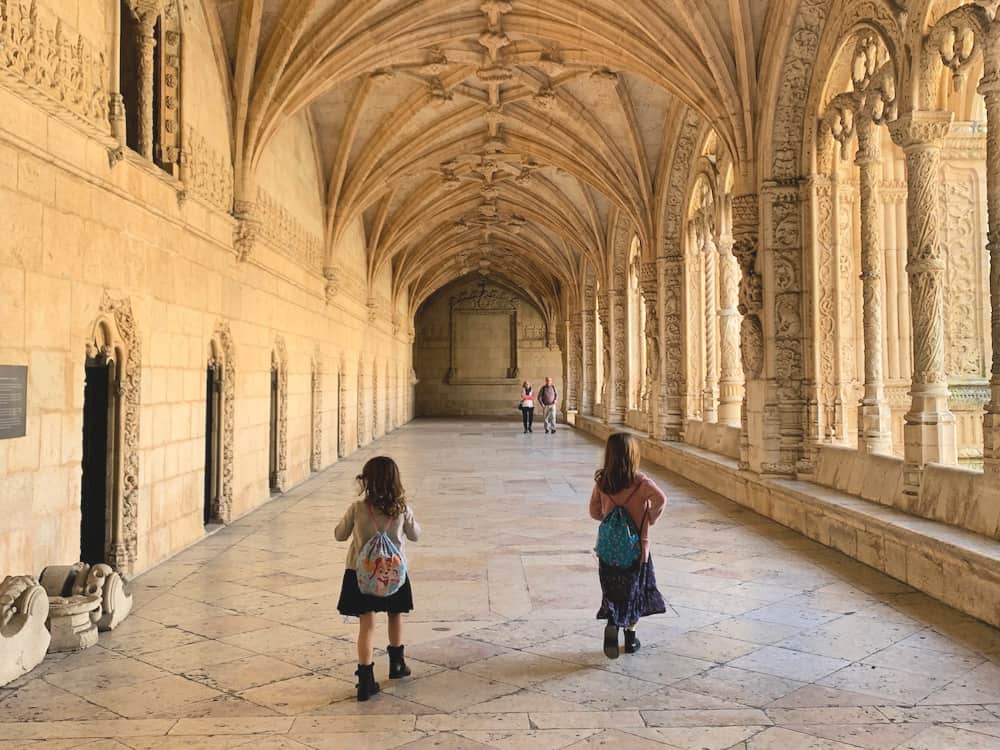 Life continued as normal back home.  Coffee shops were brimming with people who believed they were untouchable.  We were even aloud into the school playground to drop the kids off for school.  We were still adjusting to the concept of social distancing.  The black cloud called Covid was rolling in.  Mums speculated about school's being closed.  School staff were clearly managing a message and trying to avoid mass panic amongst local families, but we all knew what was coming.
After a series of so called delay tactics we entered a period of lockdown on 23rd March which included schools closing.  I'd always wanted to give homeschooling ago, but not during the throws of a global pandemic, but here we were.  In an attempt to survive I drew up a timetable, set up some desks, and we attempted to keep a sense of normality for the girls.  I'm guessing that wasn't 100% successful given we were only allowed out for an hour a day and they weren't with their friends, but I tried my best. We all did.
We baked, we crafted, and we clapped for our carers every week without fail.  We played board games on repeat and got out of the house when we could.  2020 was definitely the year of appreciating what was on our doorstep.
With the lack of human disturbance, a hedgehog appeared in our garden, in the daylight hours would you believe.  We waited with bated breath for the swans on the canal to hatch their eggs.  Whilst we connected to nature on our local adventures, school work slipped by the wayside long before the summer holidays began.  Without friends, without a support network, homeschooling became impossible for all of us.
With the summer came a certain amount of freedom.  We took our first trip more than 5 miles from our home to Sherwood Pines.  The play areas were tapped up but we still had the best time.  There's always something for kids to climb on in the woods. This was definitely the year when Brook & Indie embraced climbing trees.  Closing the playgrounds was a huge blow for the kids. It was a huge relief when the chains came off the park gates and they could burn off their energy on the apparatus again.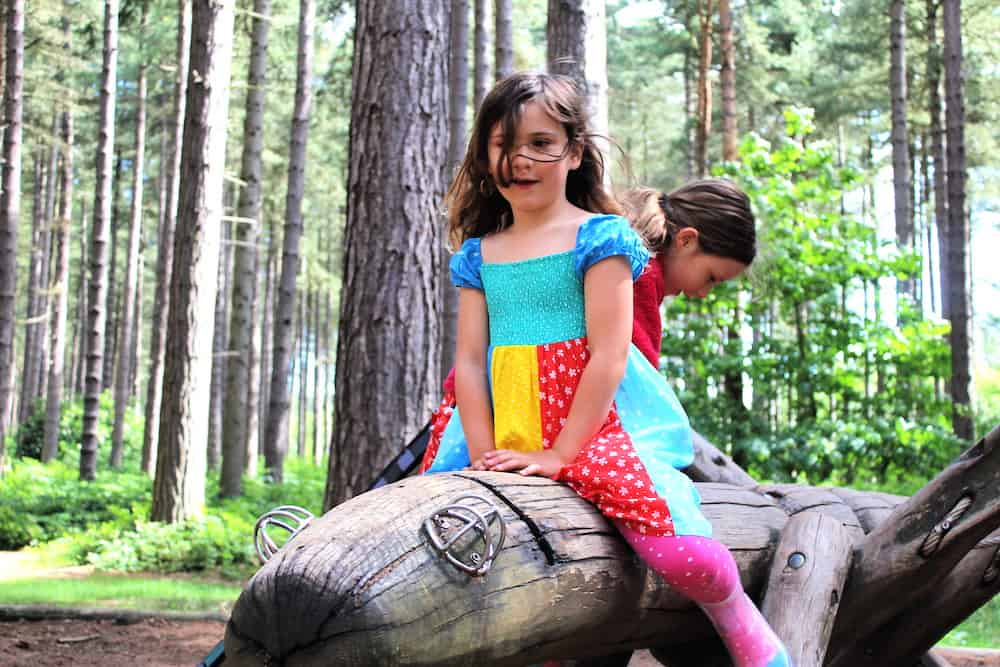 When it was confirmed holiday accommodation could open in July, we booked a long weekend in Dorset.  After months of our own four walls, working, schooling and just getting by, we needed a change of scenery.  We grabbed the opportunity with both hands to get away before the school holidays were officially underway.  How I wish we'd taken longer for that trip – it wasn't until we were away we truly appreciated how much we needed it.
Monday came round far too quickly and before we knew it we were back in the old routine.  Daddy working upstairs and me tasked with keeping the kids busy all day.  This wasn't necessarily the hardest job in the world, but seeing as it had been my only task for the last 4 months, I was starting to run out of steam.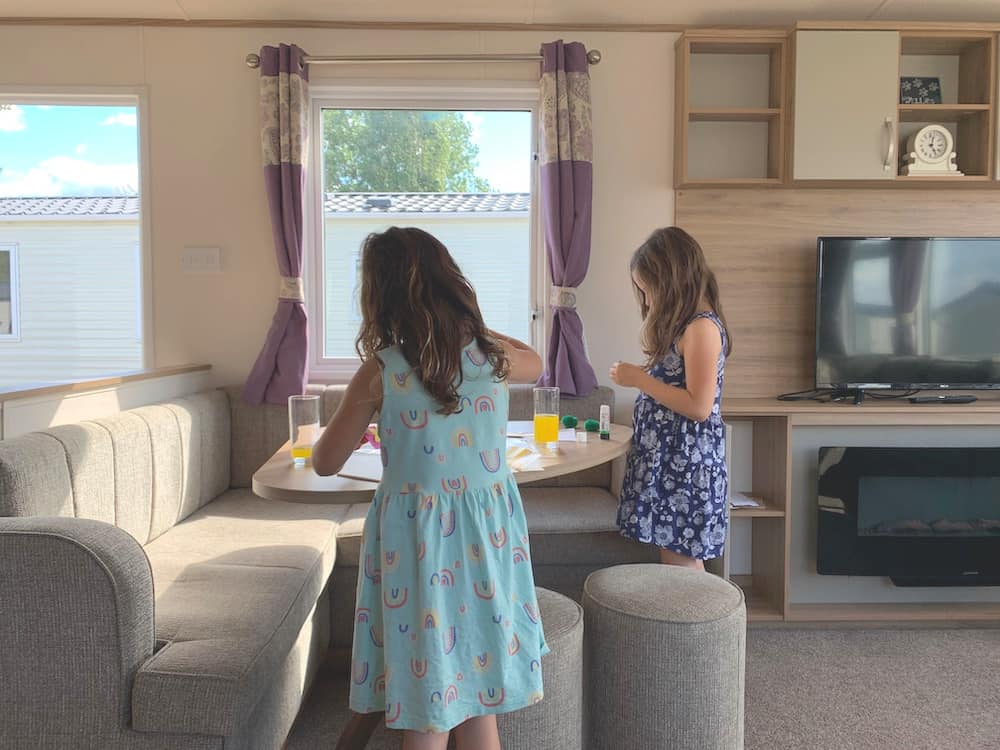 As the weeks went by, life started to feel more and more normal.  Things started to reopen and in their infinite wisdom the Government announced the 'Eat Out To Help Out Scheme'. Everyone stay at home one minute, then everyone go out the next.  It was beyond ludicrous given that we were in the throws a global pandemic, but the thought of a cheap meal was too much to resist, even for us.
The summer trundled along, we spent a week in not so sunny Skegness at the Golden Sands Holiday Park, only for it to be brought to an early end by our persistent burglar alarm back home.  With a storm in full swing though, we didn't miss out on too much.  We'd already had our fill of donkey rides and 2p machines by the time we'd declared the holiday officially over.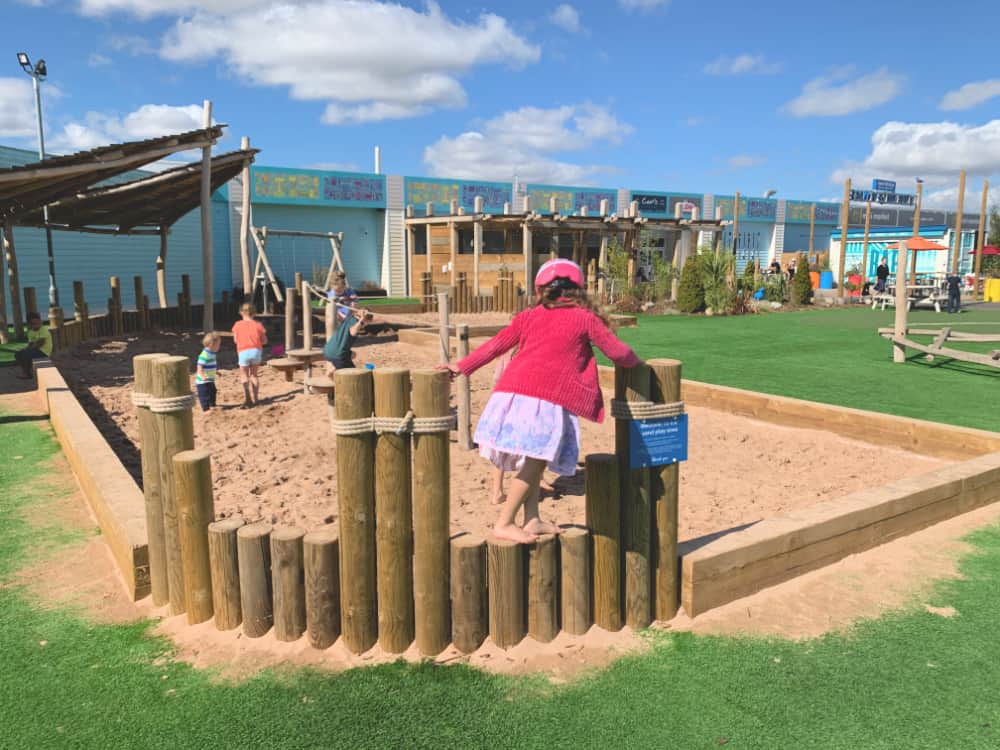 We were beyond delighted when the kids went back to school.  They needed it.  We needed it.  I promised never to moan about the school run again – which lasted until at least mid December.  The 'new normal' was well under way with staggered start and finish times, increased hand washing and school bubbles.  Brook and Indie adjusted quickly, which was great.  We spent most of the term worried they'd be sent home, but fortunately for our particular bubbles, they spent the entire term at school which was a relief.
It wasn't an easy task for the school, they did their best under the circumstances, but I still found something in the weekly Headmaster's letter that seemed to ruffle my feathers.  Covid has created many barriers, and the school has done very little to take them down, in my opinion anyway.
We managed a glamping trip in October – our stay at Kidsnape farm was like a breath of fresh air – we couldn't have felt further away from the craziness of 2020 in our wooden cabin next to a field of llamas!  It was utter bliss.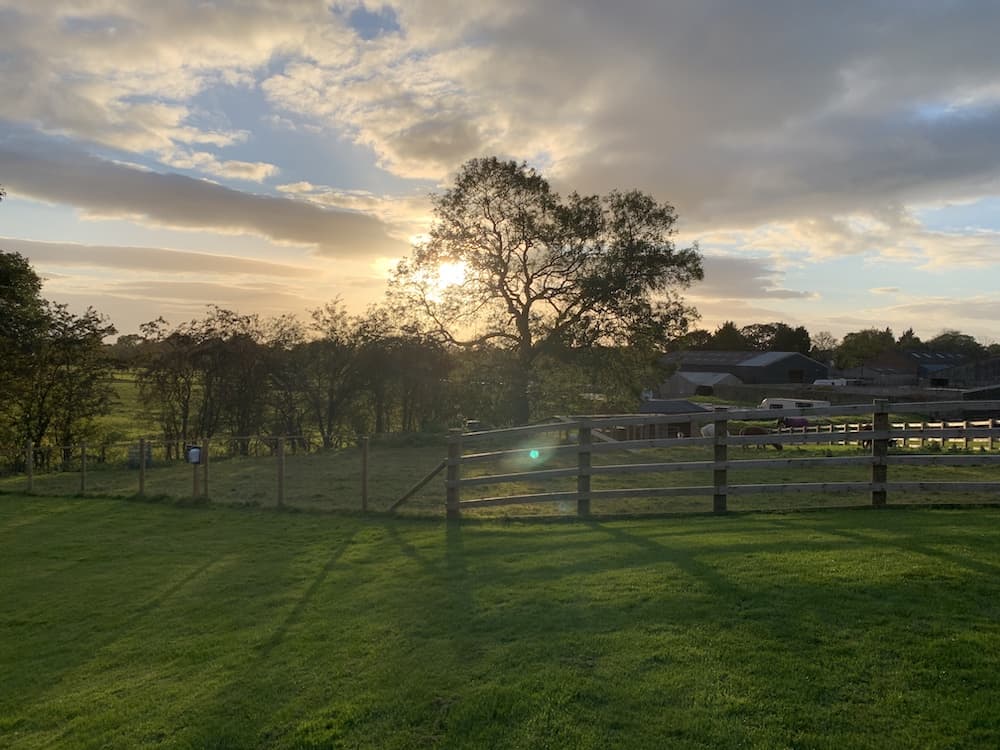 We were also lucky enough to enjoy more local adventures at October half term.  Nottinghamshire is a beautiful county steeped in plenty of history and lots of legends.  Given we had two weeks off school, we were keen to make the most of the outdoors while the weather was good and before more restrictions took hold.
We paid Dorset another visit, this time focusing on the gorgeous town of Weymouth, before officially being put in tier 3.  The whole pandemic as been 1 step forwards, 3 or more steps back!  Everything is about the vaccine, but given that's going to be a slow process, I'm not holding out for a particularly easy 2021 at the minute.  I feel like if my expectations are low, then anything this country can pull out of the bag has got to be a bonus, right?
As we come to the end of the year, having a relatively small family has definitely been a blessing.  We've not had the dilemma's some family's have faced over Christmas this year, for which I'm incredibly grateful.  After making some small changes to our original plans, we were able to see everyone we wanted to see.  We have missed the pantos, the over zealous school Christmas calendar and a few of our regular days out, but on the whole we've enjoyed the simplicity of Christmas and just soaked up being together.
As we go into 2021, I'd like to wish everyone a healthy, happy and safe New Year. I have everything crossed that we start to turn the corner of this pandemic very soon.  Even though it's been a tough year, I definitely value the many lessons it's taught me.  I will be taking more gratitude into 2021 than I ever thought possible.