Drayton Manor is our favourite family day out by far. There is no doubt in my mind that it is the best family theme park in the UK but I'm sure you'd like to know why.
If I get talking to someone who is looking for a family day out, I am the first to recommend Drayton Manor and Thomas Land above all the places we have visited over the years.  So I hope you are listening, as I'm going to share with you why we think it is an amazing place to take children and why it scooped the UK's Best Attraction For Children Award for the 8th time!  That's pretty good going isn't it?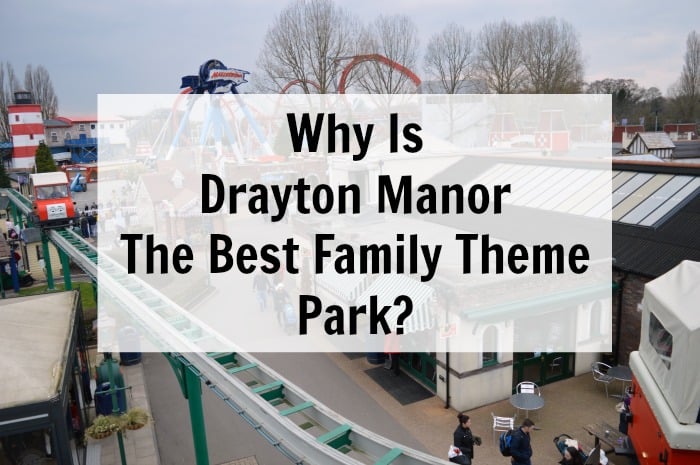 We were lucky enough to be invited back to Drayton Manor Theme Park and Thomas Land   this month, and of course we accepted.  We never get bored of the place.  As you will know if you follow my blog regularly we were lucky enough to be chosen as blog ambassadors for Drayton Manor's 65th Anniversary Year.  It was a huge honour, and gave our children an immense out of pleasure as we were the lucky holders of one of the 10 coveted season passes for 2015.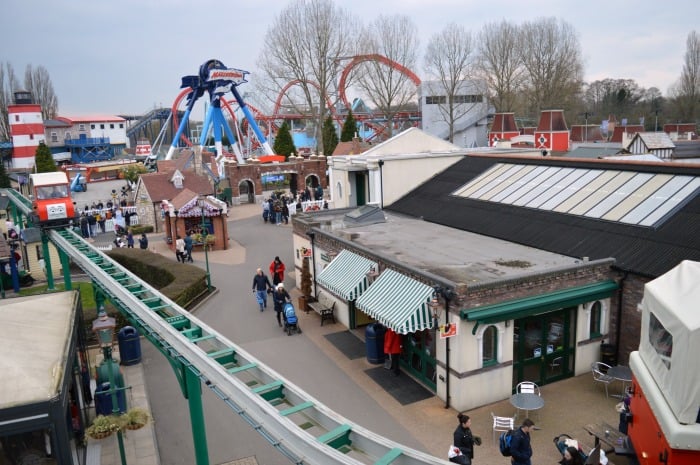 When we visited the park on a beautiful spring day in February I was very mindful of the things that make Drayton Manor and Thomas Land a great place for families as our year as brand ambassadors comes to an end. I'm going to try and sum up my thoughts for you, but please forgive me if I get a bit carried away!
Drayton Manor Is The Home To Europe's Only Thomas Land 
The main reason we visit Drayton Manor Theme Park is to visit Thomas Land.  It is one of the most magical places for a small child to visit.  It really is as if you stepped onto the island of Sodor and joined Thomas The Tank Engine and all his Friends.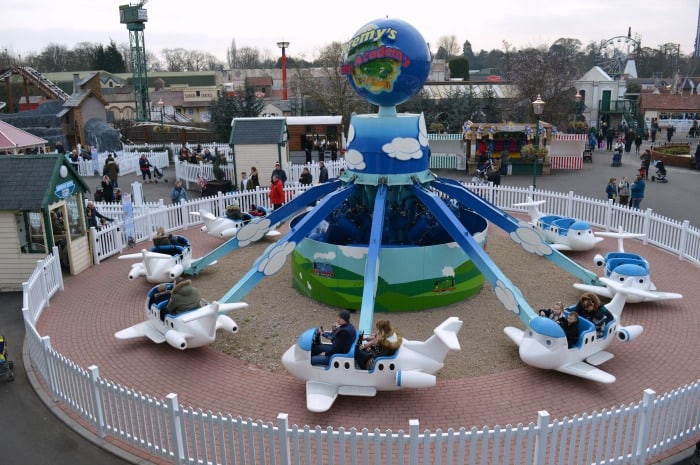 Thomas Land under went a £2.5 million expansion last year, which means more rides and lots of happy children.  There is so much imagination in Thomas Land.  The rides are all very different and help fuel a child's imagination and love of his or her favourite Thomas The Tank Engine Character. Whether they love Cranky the Crane, Harold the Helicopter or our personal favourite, Jeremy The Jet.
Thomas Land Isn't Just For Boys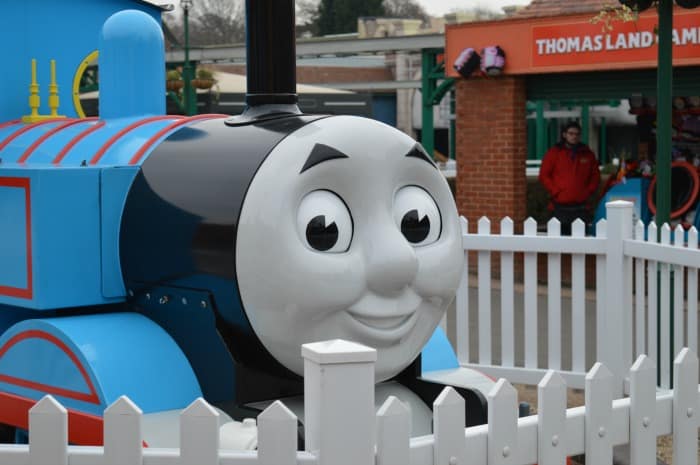 My daughters can vouch for that. It really is a family orientated theme park with something for everyone. Thomas The Tank Engine is a huge favourite with all children but don't forget Rosie, who you'll also see at Knappford station.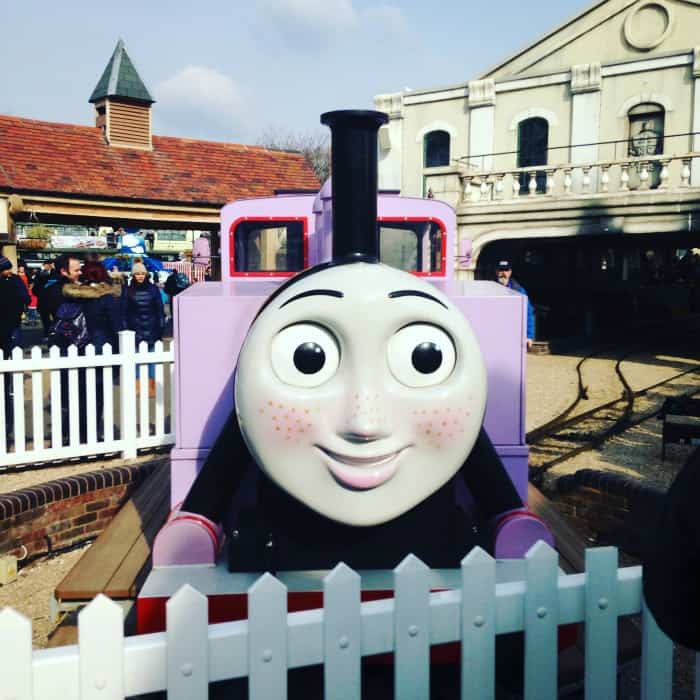 Drayton Manor Has A Zoo!
Yes, Drayton Manor Theme Park has a zoo too! They have over 100 species of animals including meerkats and tigers.  Unfortunately the tigers were taking a nap when we visited, but we still got to see the other residents.
Our favourite are the Tamarin monkey's and we have just found out they are getting a new home this year.  Drayton Manor Zoo will be opening the Tamarin Trail at Easter so do pop down if you want to get up close and personal with this adorable little creatures.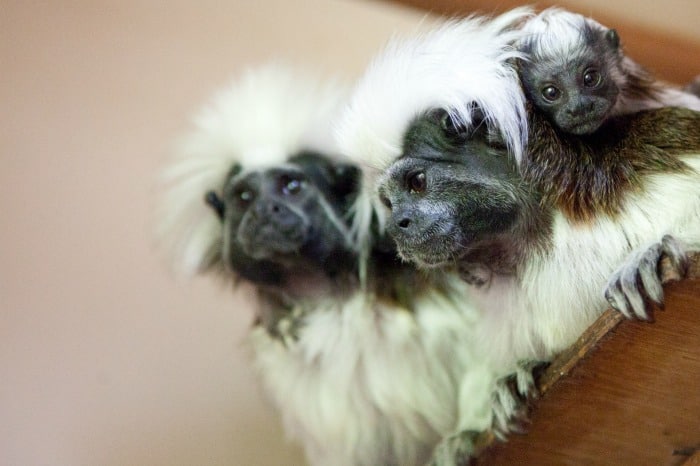 Drayton Manor Hotel Is Really Cool! 
Drayton Manor Hotel is right next to the entrance at Drayton Manor Theme Park and Thomas Land and one day we hope to be lucky enough to stay in it.  I know my daughters would love it.  The hotel has 15 Thomas and Friend's themed rooms that I know my daughters would love to stay in one of them.  I think I would be a little bit excited too.  Take a look, do you think your Thomas fan would love this?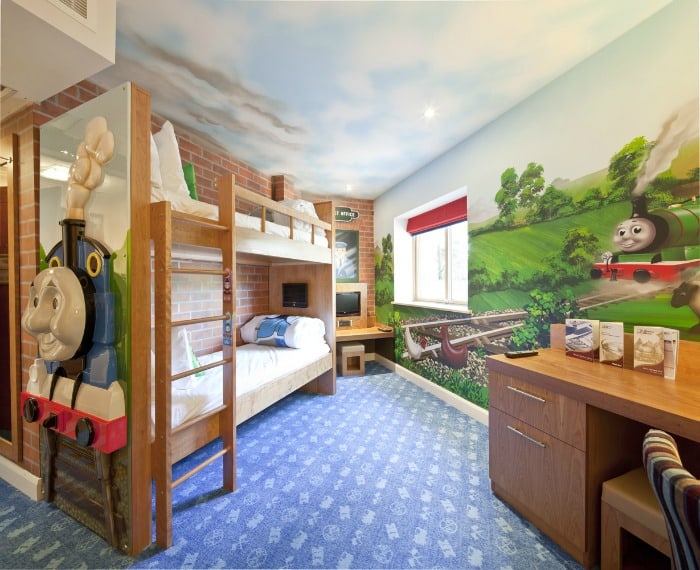 Drayton Manor Has The Best Fireworks Displays Ever!
We were lucky enough to be invited to the War Of The Worlds Fireworks Spectacular last year and it was amazing.  If you want to catch up with my review, you can read it here.  This event has also scooped the park another prize.  It was selected as the Best Event Of The Year by Access All Areas, which we think is very well deserved.  It was a awe inspiring evening and we would definitely go again.
Even Dad's Love The Thomas Land Rides!
When we were invited to Drayton Manor, we were lucky enough to enjoy the park before it opened to the public.  The only ride my 4 year old daughter doesn't enjoy is the rollercoaster, Troublesome Trucks.
It's just a bit fast for her at the moment.  Daddy actually loves this ride, and decided he needed to go on it while we had the park pretty much to ourselves.  The girls and I watched from the fence as Daddy rocketed along the rails with his hands in the air.  He got a little carried away to say the least!
Princess Was Big Enough To Ride On Toby! 
When we first visited the new Thomas Land expansion Princess was too small to go on the new Toby The Tram ride.  She was so disappointed and we had to drag her away with tears in her eyes as she fell just short of the measuring stick.
On this visit she was delighted when she realised she was tall enough and couldn't wait to get on with Mummy.  I can see this being one of her favourite rides from now on.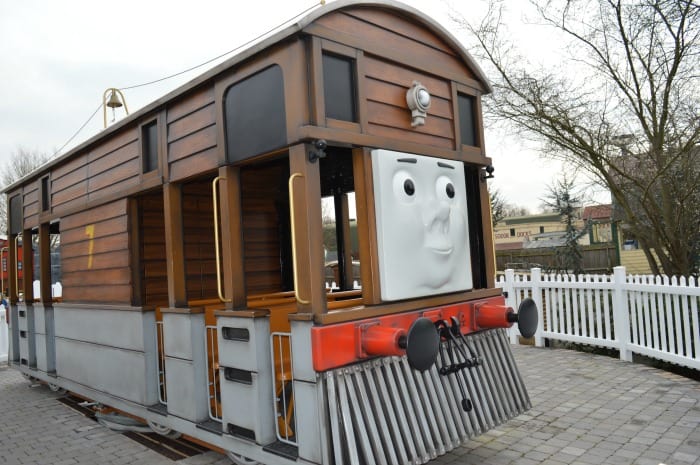 Drayton Manor Makes Families Happy
My daughters enjoy every visit to Drayton Manor and Thomas Land.  As you might know if you have been keeping up with Zena's Suitcase, they also have an older brother.  Teen has been with us to Drayton Manor and Thomas Land too as there really is something for all the family here.
When the main season starts and the full park is open, we hope he will join us again.  The full park may not be open this time of year, but families with small children can still have a great day out.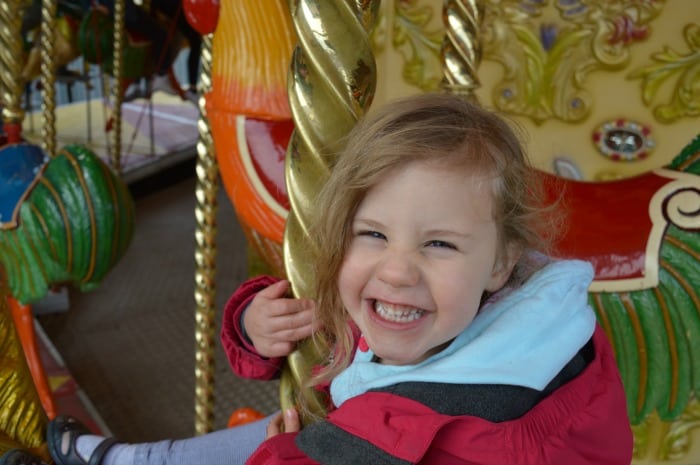 We were invited to Drayon Manor Theme Park as guests in exchange for this post.  This is our entry for the brand ambassador role for 2016.  
If you have been to Drayon Manor Theme Park and Thomas Land we would love to hear what makes it a great day out for you or why you would love to go to the best family theme park?