Eating out has got so much easier now that Little Pudding has stopped being fussy about food.  We are really starting to enjoy our family meals out again, so when we were invited to the local Beefeater to find out what they had in store for Summer, we knew it was going to be a yes.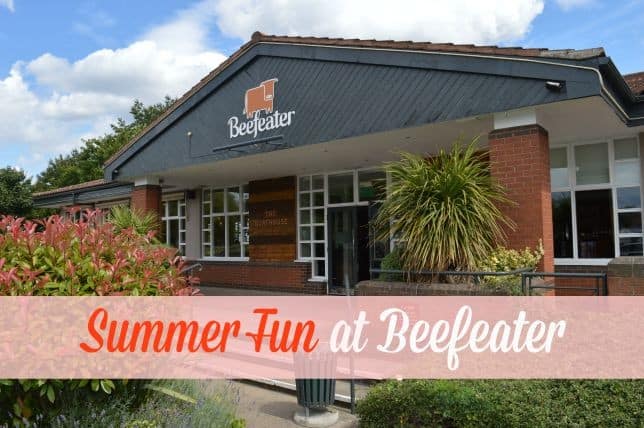 We enjoyed our last visit, so it was lovely to be invited back again.  We were a little bit late for our booking as Princess had had a meltdown about having her hair brushed.  Unfortunately it's become a real bone of contention recently, and it's a phase I really cannot wait to pass.
We were greeted at the door by the manager, who was very welcoming.  She really didn't mind that we were late, and showed us straight to our table to get comfortable.  We were introduced to our waitress, who looked after us through out our meal.  She brought us more crayons when we needed them, and made sure we had extra chips on order as soon as our meal arrived.  This time I remembered about the Beefeater Bottomless Chips!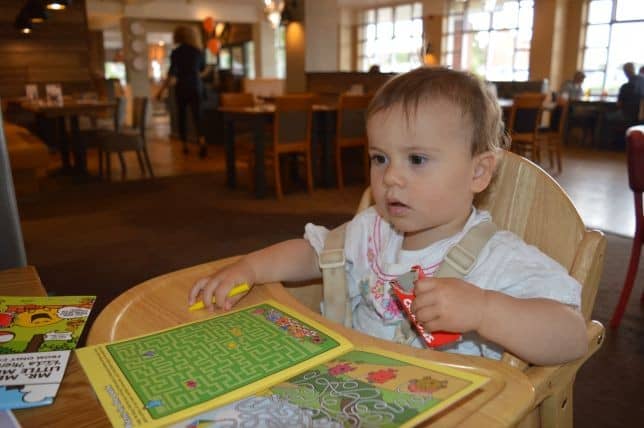 The girls got stuck straight in with their activity packs, while us grown ups decided what we were all going to eat.  The Beefeater Mr Men activity book, kept both the girls busy for ages, so the short wait for food was not an issue at all.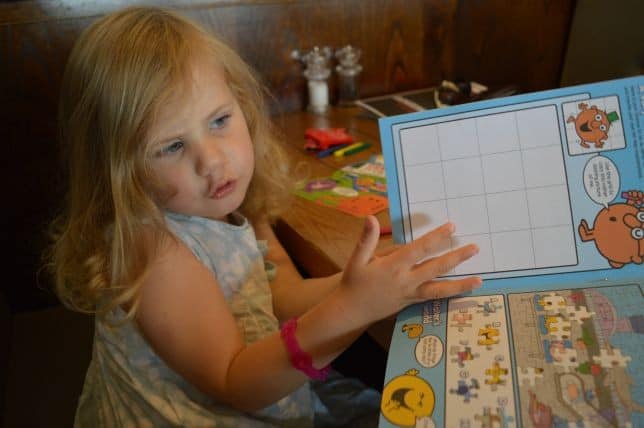 While we were there, we noticed another great Beefeater offer to keep the family happy this summer.  Kids eat free for breakfast, which is brilliant.  We have been to the Beefeater for the breakfast menu, and can assure you it's lovely.
We like to go for breakfast at the Beefeater every now and again, as it's a nice relaxed way to kick of the weekend.  As a family, with 2 small children, we appreciate a friendly laid back atmosphere, whilst still being able to enjoy a meal out together.  The Beefeater breakfast is a great option for this.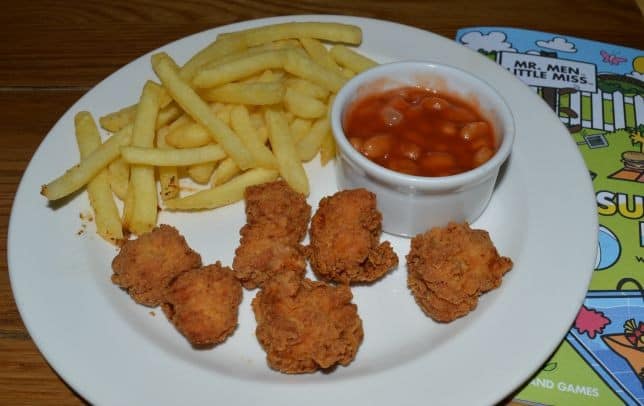 Little Pudding enjoyed the Mr Perfect's Popin's Chicken, followed by the fruit salad.  Princess chose Little Miss Trouble's Tomato Penne Pasta, apt for our little angel in more ways than one!  She went for a double helping of jelly afterwards, as she is the only child in the world to not like ice cream.  I know, who doesn't like ice cream!
Daddy and I went for the tried and tested Cheese and Mushroom steak burger.  It was awesome.  It was a big hit with both of us, and the spicy chips went with them perfectly.
I might also of had a Beefeater Chocolate and Honeycomb Sundae.  It was pretty special.  I had every intention of sharing it with Daddy, but he said he was full after his burger.  Honestly!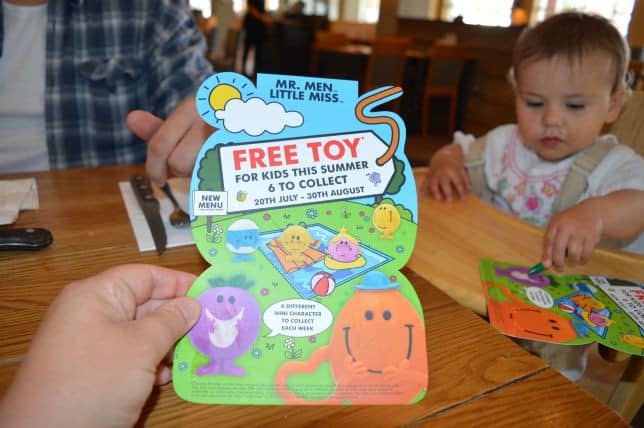 Our meal was lovely, and the service was great too.  Really friendly and helpful.  There was only one thing that went wrong.  We were given the information about the free Mr Men's toy that Beefeater are offering children to collect this summer at the start of our meal.
The girls love character toys, so this sounded just perfect for them.  When we finished our meal and sorted out the bill, both myself and the waitress forget about our children's toy.  We had just left the car park when it came back to me that the girls were expecting to receive their free Mr Men toy.
It was a bit of a shame that we didn't receive our toy, as a Little Miss Trouble would have made the perfect toy for our girls.  Never mind, the important thing is we had a lovely meal together and really enjoyed our time at Beefeater.
Have you been to Beefeater this Summer?
We received vouchers towards the cost of our meal in exchange for this post.