I have decided that updating my kitchen is going to be this years house project.  Last year we took on the bathroom on a budget and I know the kitchen has needed some attention for sometime.  If I could have my dream kitchen it would require an extension and a complete refit.  Unfortunately we just don't have the budget for that right now.   I'm not sure it would be worth the disruption with having the children running around so I'm looking at other ways to make my kitchen a space I can love.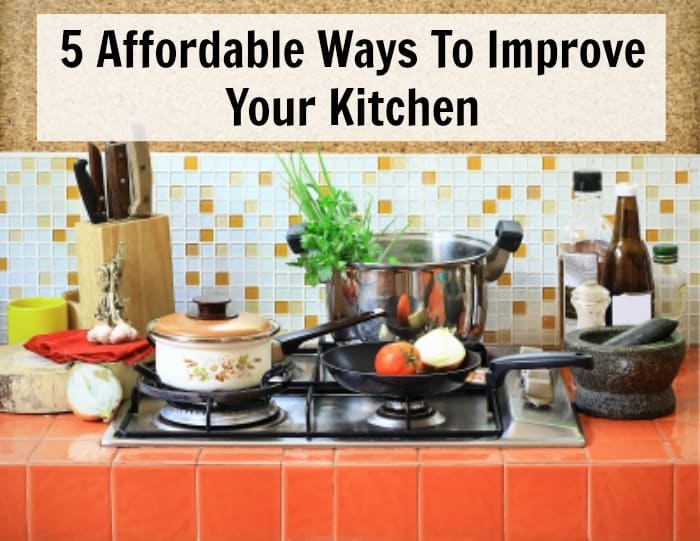 We have a galley kitchen so space is really limited and I've really let the clutter take over.  I've been guilty of saving all the takeaway tubs for storing kids snacks in and I have no idea what is hiding under the kitchen sink these days!  I want to transform my kitchen into a clutter free bright space that I enjoy being in.  Cooking is an important part of being a healthy thriving family, and I want a kitchen space that inspires great family meals and baking.
Tips For Decluttering A Kitchen
If I can get this bit right, I think I will be halfway to having a lovely working kitchen space.  I started this part of the project before Christmas by tackling all of the food cupboards.  I was shocked at how many herbs, spices and other ingredients I had which were well past their best before date.  I was ruthless and chucked things away that were out of date and I made a box of things that were in date but that I wasn't going to use.  I sent these items down to the local food bank.
I've started on the crockery and utensils as I have far more than I need.  I've started making a bottom drawer of items for teen to take to Uni in September and that's made a huge difference to my storage space.  I'm clearing all the window sills of the 'bits and bobs' that I've managed to collect and the cupboard under the sink and I are going to have some serious words.  I am guilty of keeping things 'just in case', and that needs to stop. If that phrase enters my head, the item will go in the bin.
Add Or Change Lighting
Our kitchen is at the back of the house, and despite having two windows it is still quite dark. In order to make it light and fresh I'd like to update the existing lighting.  I've been looking into lighting options and it really doesn't have to be that expensive.  Our kitchen would benefit from some under cabinet lighting to brighten it up.  There might even be some wiring already in place, and it's just a question of adding some fittings.
Add Some Colour With A New Rug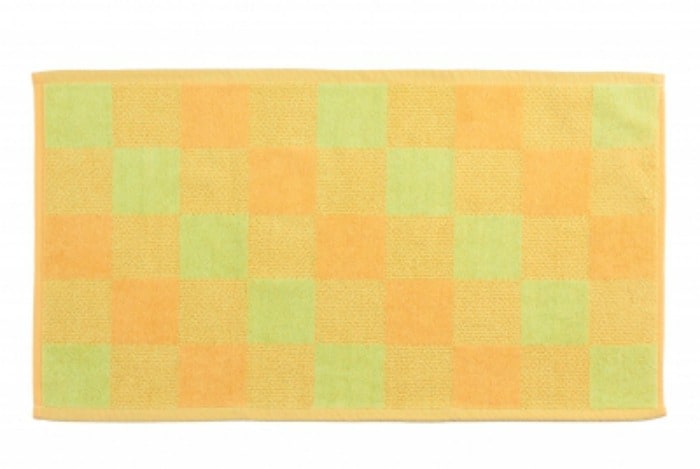 A bright and funky cotton rug can transform a kitchen space and make the work station a whole lot more comfortable under foot too.  It's a really quick, cheap and fun way to add a splash of colour to a dull kitchen.  I'm going to be on the look out for a fun, fresh rug to add to the kitchen floor and give the tiles a warm new look.
Change The Taps
The taps on our sink are very uninspiring and I'd love to update them.  There are some really affordable modern taps out there, and you can fit them yourself.  It really isn't that hard! With a new tap starting as low as £30 it's a really cheap way to bring a modern touch to an out of date kitchen.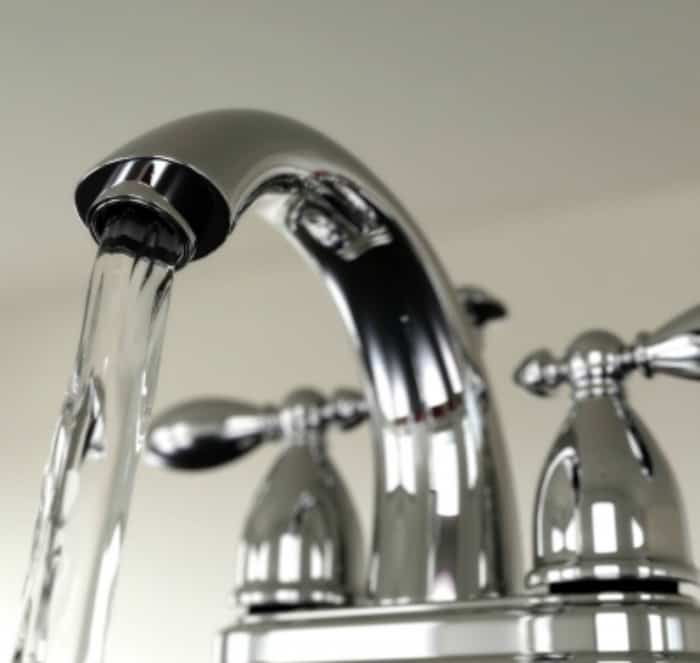 Add Perfect Kitchen Accessories
I really need to minimise the amount of things I have on the work surfaces, and use the things I do have to maximum effect.  Everything that needs to be out should add something to the room.  It might be time for a new kettle and toaster to add a bit of colour to the decor.  I'm determined to find a new home for the washing powder and perhaps replace it with some fresh flowers or a pretty chopping board.  Using jars and tins for storage can also bring a kitchen up to date or change the look completely.
I recently revamped my kitchen by doing a simple shop on Ivy and Wilde. Their Luxe range of cutlery is mesmerising and truly looks like it's something straight out of Harrods with a price tag of $250. Combined with their Skov wooden plates, my kitchen suddenly looks like a millionaires pad!
What is your house project for 2016?  I'd love to hear what you'll be working on and if you have any tips?
Collaborative Post