Having a baby can be very overwhelming and there are lots of stories in the press about how much having a baby will cost you which are even scarier.  I've read some of these estimates and I'm not quite sure where they get their figures from if I'm honest.  People have babies all the time from all walks of life, and with a whole range of budgets.   All those babies are still very well cared for and have everything they need.  If you keep your feet on the ground and don't get drawn into buying every gadget on the market it is possible to save money when having a baby.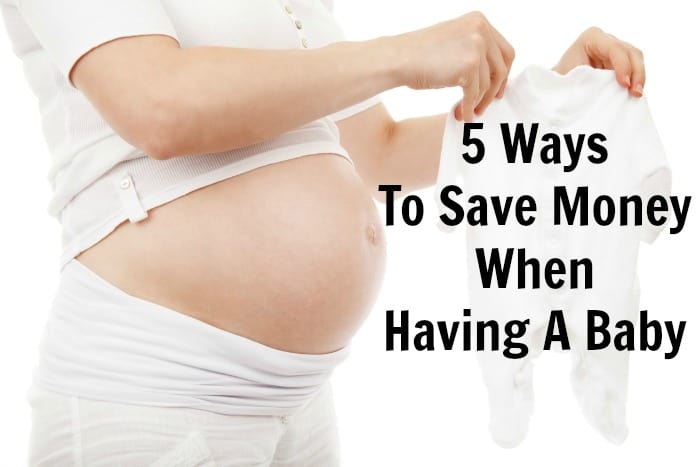 Make Practical Lists Of What You Need 
When I was expecting all of my children, the first thing I sat down and did was made a list of the essential things I needed. When you hear that in some countries babies sleep in cardboard boxes, there really is no need to go over the top.  Putting your baby to sleep in a cardboard box might not sit well with you, but by keeping your lists based around babies needs, you will save a lot of money.  Think about what your baby will need in the early days and this will help with your list:
somewhere to sleep
something to wear
something to move around them in
something for car travel
If you cover all these bases, then you and baby will be fine in for when you first get out of hospital.
Give Breastfeeding A Try
I know this can be a controversial subject but I would urge all Mums to look into the benefits of breastfeeding and give it a try.  It will save you a lot of money on buying other substitute products and feeding equipment.
It's worth noting than breastfeeding can be stressful and hard sometimes and I don't think new Mums are given enough information.  My son was easy to feed, and everything fell into place.  My daughter was a nightmare and it took weeks to establish breastfeeding, but when we did I was so glad we stuck at it.  It is a lifestyle choice, and it can be time consuming and emotional but it really is worth it.  I promise.
Buy In Bulk
One thing I never got to grips with is cloth nappies.  We have always used disposable nappies partly because of convenience.  Babies do go through a lot of nappies, wipes and toiletries in the early days so seeking out the best deals that are available will save you a lot of money.
Buy Secondhand Baby Essentials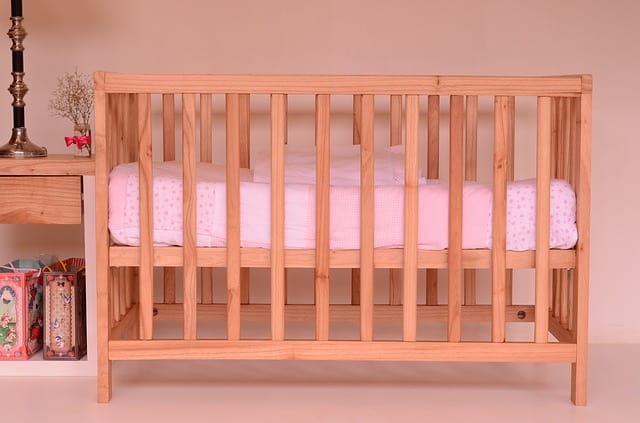 It is fine to buy some items for baby second hand.  I have always looked for second hand bargains when all of my children have been born.  I've picked up some great toys and clothes as well as baby equipment by visiting charity shops or buying equipment from friends.
Don't Buy Everything Before Baby Arrives
The biggest bit of advice I can give you is don't buy everything under the sun before baby arrives.  Wait till they are born and see what they need.  I know so many parents have bought products before baby arrived and then they found that they never used them.  On the flip side, you buy something and it doesn't suit you or baby, and you end up buying a different version of the same item.  Waiting until you have had the baby will really help you know what essentials you are going to need.
collaborative post