Breckenridge is a beautiful and unique mountain town found in the Rockie Mountains near Colorado in the US.  I've always loved the thought of visiting somewhere like Breckenridge, a town which, unlike others in America, still has a feel of the Wild West about it.
As a kid growing up in the UK I used to watch the Beverly Hill Billies and a particular favourite was Little House on the Prairie.  Some readers of my blog might be a bit young to remember these shows, but they really were one of the highlights of my week.  There was a real sense of family and community about them.  They shared a different side of life in America that wasn't about living in the city, skyscrapers and big cars.  It's a part of America that we often forget, but is still very much alive and kicking in Breckenridge.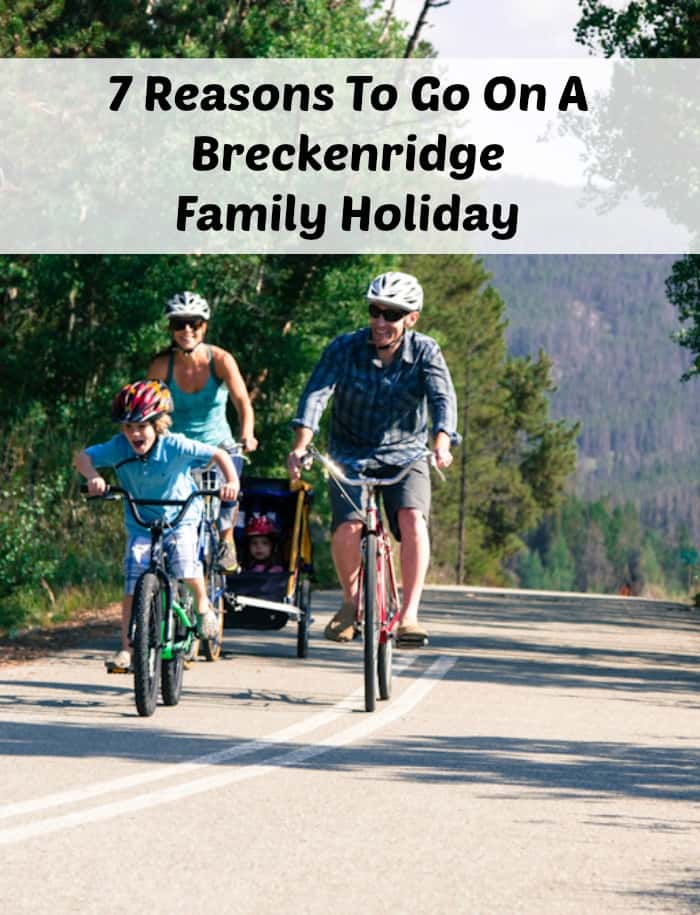 I've been looking out for a place that I could visit in America that would show the very best of American outdoor life and natural beauty .  It also has to be a holiday destination that I would love to share with my family.  Breckenridge seems like the perfect location, with a small population of just under 5000 people, a mighty big heart and warm personality.  Here's what our holiday itinerary in Breckenridge might look like.
> TRAVEL TIPS FOR VISITING COLORADO <
Go To A Street Party in Breckenridge
The residents of Breckenridge know how to celebrate.  Their events calendar is brimming with family friendly activities and I'd be looking to visit the area to enjoy one of their street parties.  These guys know how to put their own stamp on the 4th of July with a day packed full of family fun and they also throw a hum dinger of a Mardi Gras in February.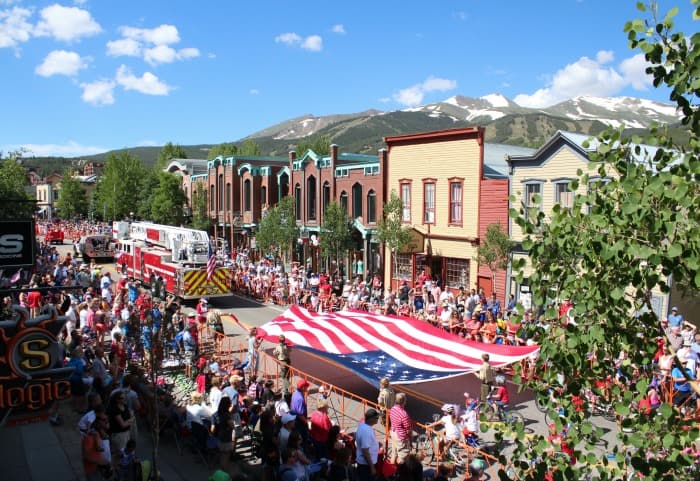 Take A Hot Air Ballon Ride 
You only have to pop over to TripAdvisor to see why taking a hot air ballon ride in Breckenridge is a must.  This is my perfect idea of slowing down the pace and enjoying the breath taking scenery of the Rockie mountains from just below 6000 feet.  This tour will create memories that the whole family will treasure.
The hot air ballon ride will take you over the stunning mountain valley so that you can enjoy the very best panoramic views of the area.  You can also finish of this once in a lifetime experience with a traditional champagne toast, perfect for a special occasion.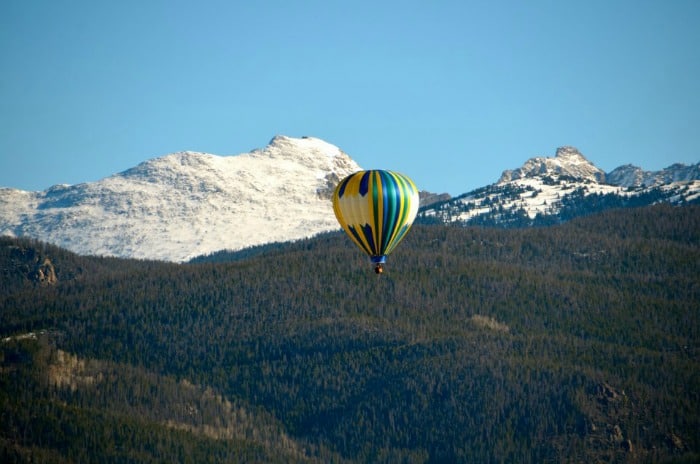 Walking Through Nature
Breckenridge is surrounded in the most stunning scenery, and once you've taken it in from the skies you will want to immerse yourself in the pine forests and fresh air on the ground.  Breckenridge boasts over 600 miles of hiking and bike trails through amazing countryside and beautiful wildflowers.  You might even stumble across the snow piles that appear in the area during the summer, something you will only see in Breckenridge.  A family hike will recharge everyones batteries and give you a holiday to remember.  The photos will be spectacular.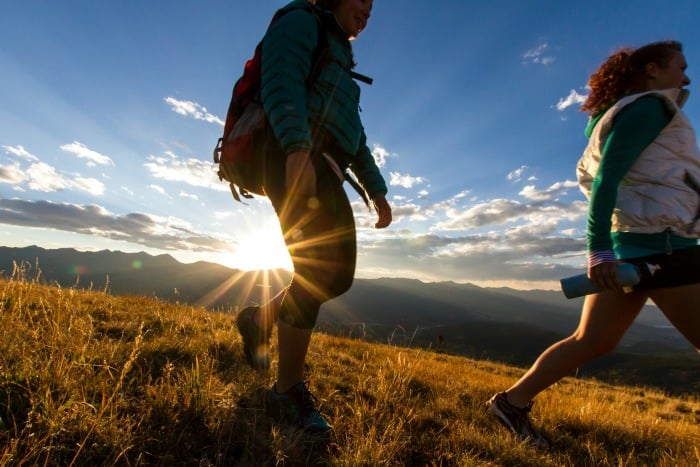 Summer Dog Sledding
I have also found the perfect summer activity in Breckenridge for us.  Not only can you go sledding with their gorgeous Siberian Huskies in the winter, but you can take to the woodland paths in the summer with them on a bike or scooter.  I know that teen and Daddy would love this.  What better way to tour the local area, enjoy the scenery and get the adrenalin pumping.
Go Gold Panning 
Do you love the idea of visiting a gold mine and panning with the kids?  Did you know that any gold you find is yours to keep?  Wouldn't that make a great souvenir.
Breckenridge was founded during the Gold Rush in 1859 and gold mines are still very much a feature in this town.  If you visit Country Boy Mine you can actually enter the tunnels and experience exactly what it felt like to mine gold 1000 feet under ground.  What a great way to experience some real american history.  I know this will be a big hit with all the family.  The girls would love it, teen would get involved and Daddy would be right in there hoping to find a huge nugget.  This would definitely feature on my things to do in Breckenridge list.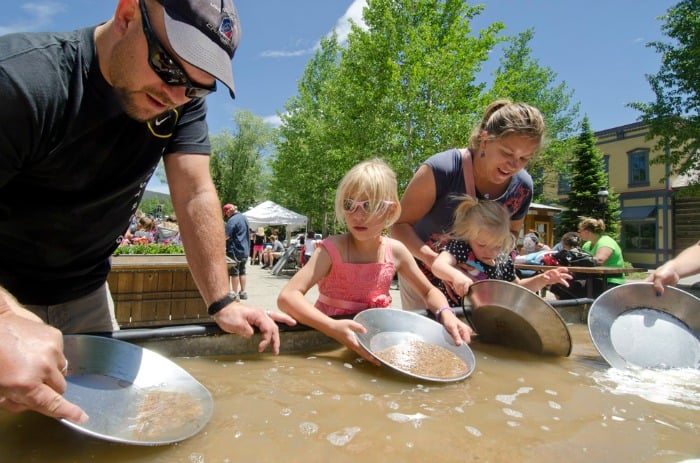 The Benefits Of Visiting a Spa
I'm desperate to share with my husband the benefits of visiting the spa.  He's convinced it's not for him, but I really want to show him otherwise.  What's not to like about relaxing and being pampered.  I find going to the spa really cleanses the mind as well as the body.  Health and wellness is a big part of Breckenridge holiday, and they have lots of spas to choose from.  I'm sure I will find one that will appeal to the both of us.
With so much to take in on a holiday in Breckenridge, some time is needed to just relax.  We could send teen and the girls to the Mountain Top Children's Museum, and enjoy some couple time together.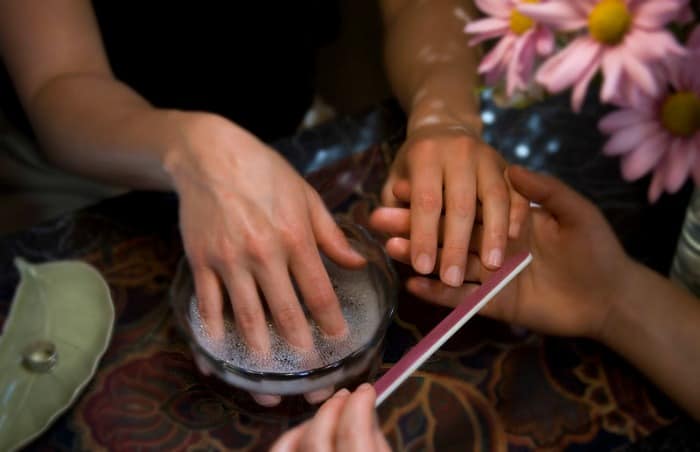 Go To Peak 8 Fun Park
Enjoying outdoor adventures as a family is one of the highlights of being on holiday.  Peak 8 Fun Park looks like an awesome place for quality time together and is bound to wear everyone out.  Set in the beautiful mountains, we'll all be jumping on the Gold Runner Caoster Ride for some thrill seeking adventure.  The Super Bungee Trampoline is bound to be a hit with Princess. I might leave the TenMile Flyer Zip Line to Daddy and Teen, while I head to the maze with the girls.  There's only so much fun a Mummy can take after all.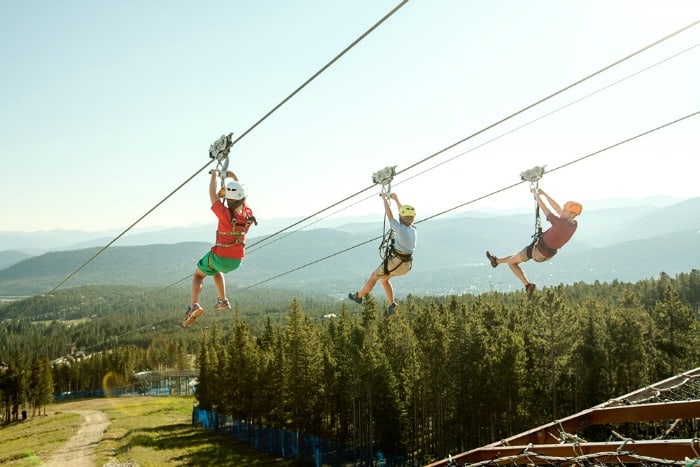 Breckenridge just flew to the top of my family travel bucket list.  For a small town, it  definitely packs a big punch when it comes to a great outdoor holiday destination.  It's already a popular place to visit in the US and I can see it growing as a popular holiday destination from the UK very soon.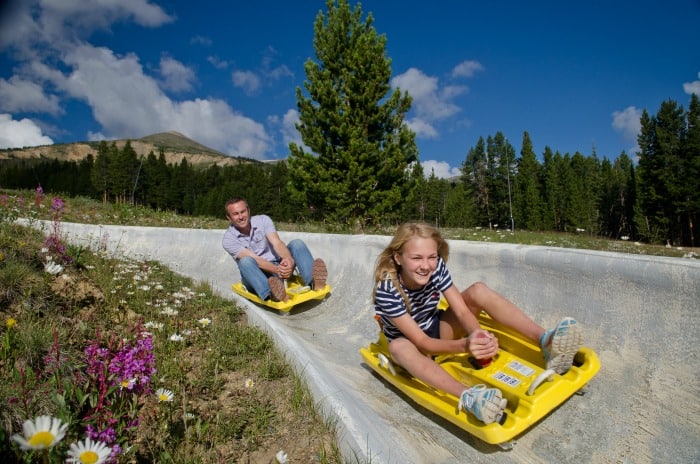 Collaborative post