Is going to Florida on your bucket list?  Perhaps you are already making plans to visit the area?  Whether you are thinking of travelling to Florida now or in the future I wanted to bring this debate to the table for you.  Where should you stay when you are visiting the Sunshine state?  When people think of Florida, they automatically think of Orlando and you might start looking at planning a stay around Lake Buena Vista.
Florida is a large US state with a lot of options, and it could well be worth looking further a field.  Fort Lauderdale is another attractive holiday location but often gets over looked.  I'm going to put Lake Buena Vista and Fort Lauderdale to the test, looking at the things that matter most to travellers.  I'm going to kick off with the location, and lets see who comes out on top.
Location
Lake Buena Vista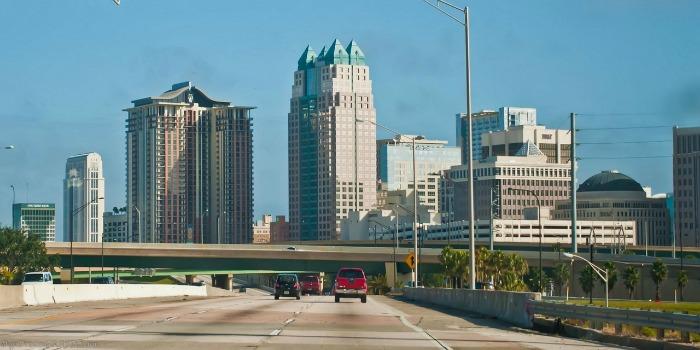 Lake Buena Vista is located in central Florida and is a short distance from Orlando International Airport. The area is one of two locations owned by the Walt Disney Company.  It is predominately a hotel district and has very few permanent residents.
Fort Lauderdale
You will find Fort Lauderdale on the southeastern coast of Florida.  The nearest international airport is Fort Lauderdale Airport, and is as accessible as it's counterpart in Orlando.  You will also find places like Hollywood (not to be confused with Hollywood, LA) and Miami just down the road.
Verdict
You might not have realised until now that Lake Buena Vista and Orlando are actually landlocked.  The nearest beach is 70 miles away, the most popular being Cocoa Beach on the south west coast.  For me Fort Lauderdale wins hands down, as having a beach close by is something I would expect from a holiday in Florida.  Having also realised that Lake Buena Vista has no local residents, I would be worried it would feel a bit soul-less.
Winner – Fort Lauderdale  
Attractions
Lake Buena Vista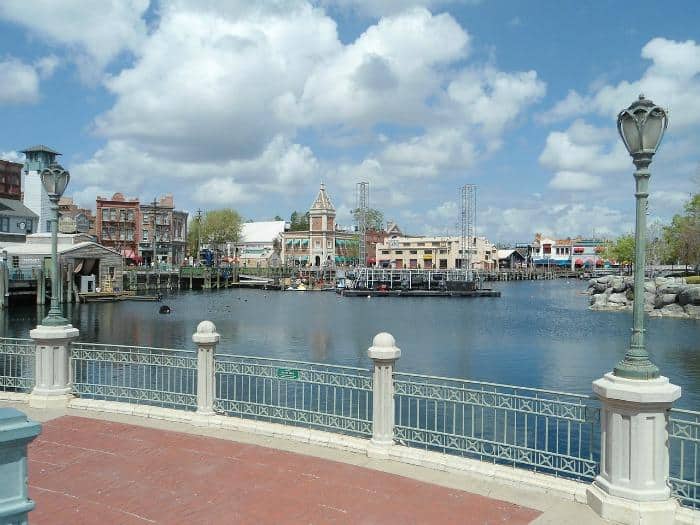 There is no denying that Lake Buena Vista provides easy access to some of the most major attractions in the world.  You are a stones throw away from Walt Disney World and you also have access to Sea World Orlando, Universal Studios and the Kennedy Space Centre to name but a few.  If you want a fun packed family holiday, Orlando has it all and Lake Buena Vista puts you at the heart of it.
Fort Lauderdale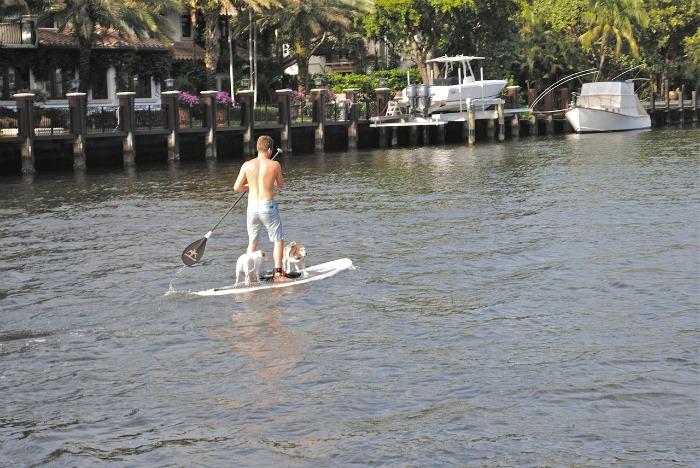 There is no shortage of things to do in Fort Lauderdale, especially if you enjoy the outdoors and water sports.  Fort Lauderdale beach provides the perfect place to relax or to try something new like jet skiing. If you want to stay on land perhaps a segway tour is more your thing.  There are plenty of local landmarks and museums to visit as well if you are interested in exploring the local area.
Verdict
Lake Buena Vista takes this one home, especially if you want to focus your holiday in Florida around the theme parks.  Fort Lauderdale appeals to holiday makers who are looking for a more low key holiday with a varied itinerary.
Winner – Lake Buena Vista 
Affordabilty
Lake Buena Vista
Due to it's proximity to the famous theme parks and Walt Disney World, hotels in Lake Buena Vista are notoriously expensive.  You will pay around £222 per night for a 5-star hotel and £94 per night 3-star. Local restaurants and amenities also charge premium prices due to the nature of the location, but deals and cheap eats can be found if you plan in advance.  Return flights from the UK to Orlando booked 6 months in advance cost around £336 for an economy ticket.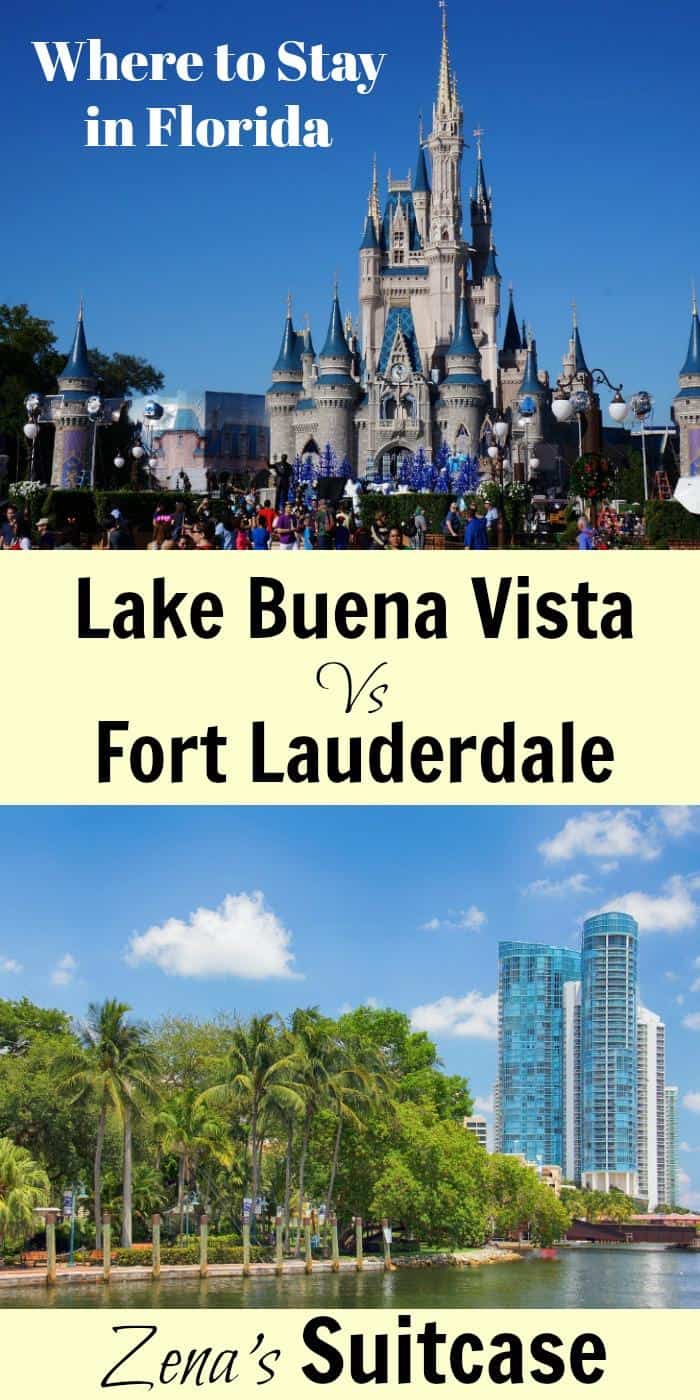 Fort Lauderdale
Moving down the coast, and away from the premium theme parks definitely effects the price tag of your holiday.  To stay in a hotel in Fort Lauderale, you can expect to pay £185 per night for a 5-star experience and £84 per night for a 3-star hotel.  Fort Lauderdale provides a range of dining experiences, from fine dining to cheap eats to suit every pocket.   Return flights from the UK to Fort Lauderdale booked 6 months in advance are around £315 for an economy ticket..
Verdict
When it comes to affordability, staying in Fort Lauderdale will definitely make your holiday budget go further.  The cost of travel and hotels is arguably lower, and the variety that Fort Lauderdale offers in terms or restaurant options and things to do will also make your money go further.
Winner – Fort Lauderdale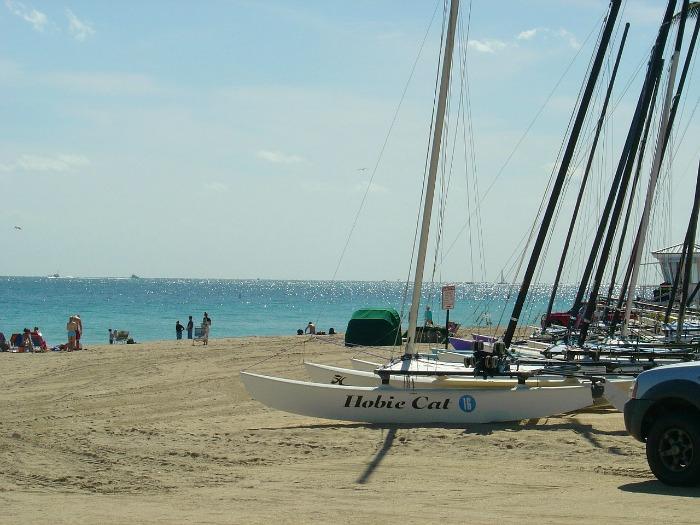 Taking all of this into account I personally would look at booking a holiday to Florida in the Fort Lauderdale area.  Access to the beaches, the cheaper travel options and a variety of things to do really appeals to me when it comes to holidays.  If your sole purpose for visiting Florida is to experience the theme parks, then you might opt for Lake Buena Vista.  If you want to experience both sides of Florida, you might opt for staying in Fort Lauderdale but adding a road trip to Orlando to your visit.
This post is part of Trip.com's Underdog City campaign.