Una the Unicorn Trunki Suitcase was gifted to us for the purposes of this review.
Una the Unicorn Trunki arrived just in time to join us on our family holiday to Malta.  Brook was beyond excited to receive her very own trunki suitcase, and they fact that it was Una the Unicorn made it an even bigger hit.  I have to confess I'd also had my eye on Una the Unicorn for a while so when trunki reached out to us and asked if we would like to review this ride on suitcase, there was no doubt in my mind that the answer was going to be yes.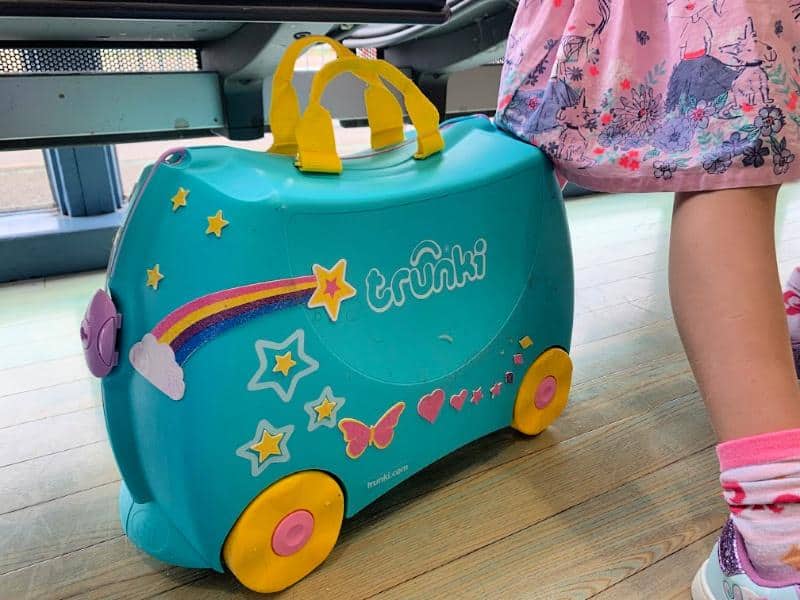 The fun began with the trunki ride on suitcase before we had even left the house.  Una the Unicorn arrived with her very own stickers so that Brook could decorate her just as she pleased.  She really loved the customisable nature of the ride on suitcase and it was perfect for letting her put her own stamp on it.
There is also no doubt at all that Una the Unicorn suitcase is in fact a unicorn first and a ride on suitcase second.  She is the perfect colour, with pastel pink, yellow and turquoise being the order of the day.  We could also add a unicorn horn and a rainbow coloured tail, so trunki had all the necessary unicorn features covered.  Once Una the Unicorn was decorated there was no doubt in my mind that Brook was going to enjoy flying through East Midlands airport on her new trunki suitcase.
We always encourage the girls to pack their own hand luggage, and Brook filled her trunki suitcase with toys, books, pens and of course her tablet.  I snuck in an a few extras like snacks and a change or clothes.  You can pack quite a lot into a trunki suitcase, and still take it on as hand luggage on most airlines.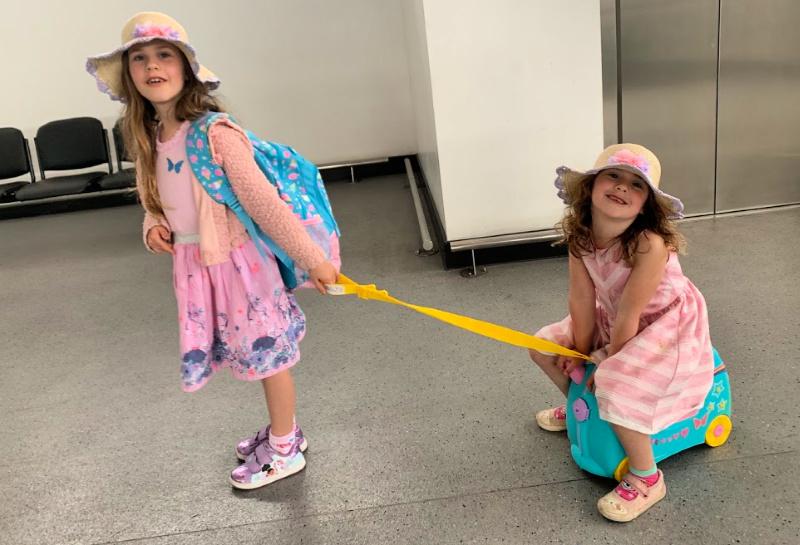 Una the Unicorn trunki suitcase really came into her own at the airport, as we expected her too.  Brook rode her trunki suitcase through the airport with ease.  The strap allowed us to pull her along with ease, and her sister even helped out too. The strap can also be fastened to the suitcase to allow it to be carried on the shoulder when needed, so this is great for going up the steps to the airplane for example.
Brook was 4 years old when the trunki suitcase arrived.  She's also taller than most children in all honestly.  She still fitted quite happily on Una the Unicorn and had a lot of fun riding her right up to the departure gate.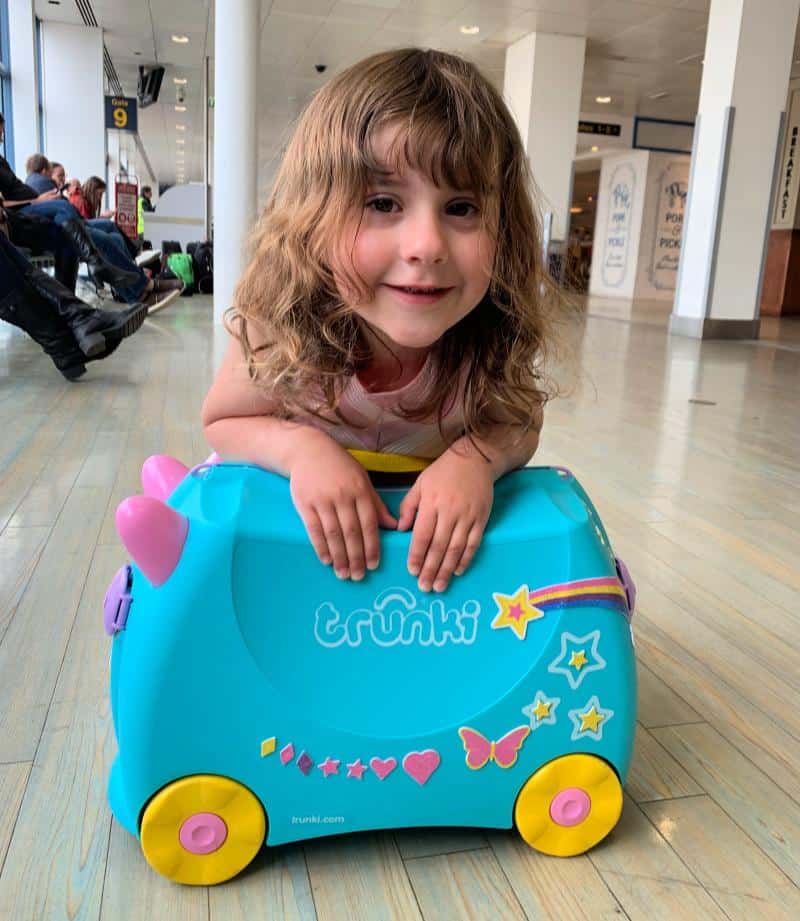 We felt that Una the Unicorn was really sturdy and perfect for holding all of Brook's essential travel items as well as riding on.  The pink handles were great for letting her hold on for support, and Brook also got the hang of using her legs to make the ride on suitcase move faster.  Over all we love trunki ride on suitcases, but Una the Unicorn in particular is a lot of fun to travel with.
Indie was not left out either, as she had the Yondi Pink Betsy neck pillow.  Neck pillows are great for kids who travel, whether it's flying or on road trips.  Indie is a lot more comfortable when we use Betsy, especially when she's tired.  Yondi Pink Betsy is colourful, soft and we love the fact it attaches together with a fastener to keep it on place.  It's another great travel accessory from trunki by all accounts.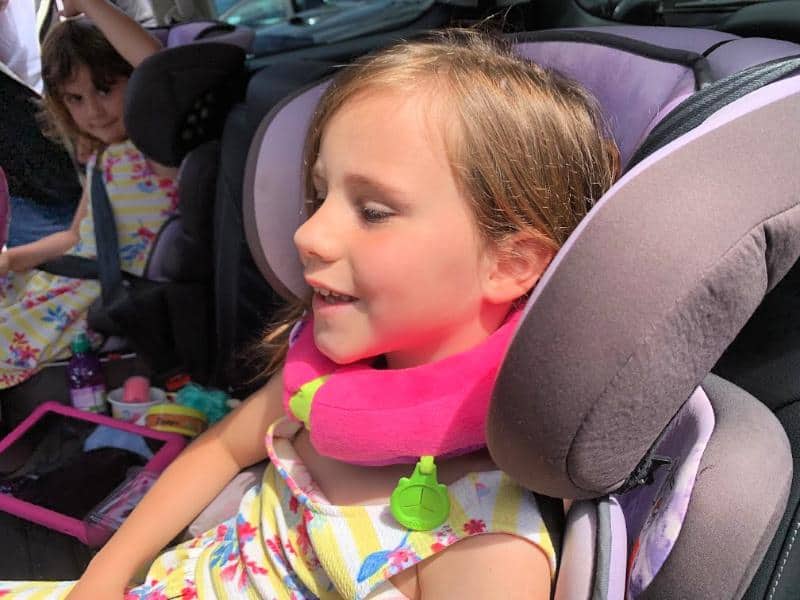 Una the Unicorn Trunki Giveaway
You might just be a little excited to know that the lovely team at Trunki have also teamed up with Zena's Suitcase to offer one lucky reader the chance to win their very own Una the Unicorn trunki ride on suitcase.  I have a feeling that this is going to make for a very happy travelling family this summer, regardless of where they are heading!
If you would like to be in with a chance of winning your very own Una the Unicorn, all you need to do is enter via the rafflecopter below.  Competition ends 10th July 2019.  Other t&c's apply.
Una the Unicorn Trunki Suitcase was gifted to us for the purposes of this review and giveaway. All thoughts and opinions are our own