It's funny the things you remember, isn't it?  I was queuing at check-in with the family at East Midlands Airport waiting for a flight to Malaga when I saw a child riding round on a Trunki Suitcase.  I remember it like it was yesterday.
It was the first time I'd seen one and I was so impressed with this clever idea, and gutted that my son was too old for one at the time.  I forget how old he was, but he was to big to ride on a small case round the airport for sure.
Since those early days, Trunki have added quite a few travel accessories to their range. You may have seen Princess giving the big dinosaur impression with the toddlepak in my last post, well this week we have been road testing the paddlepack, the Trunki rucksack.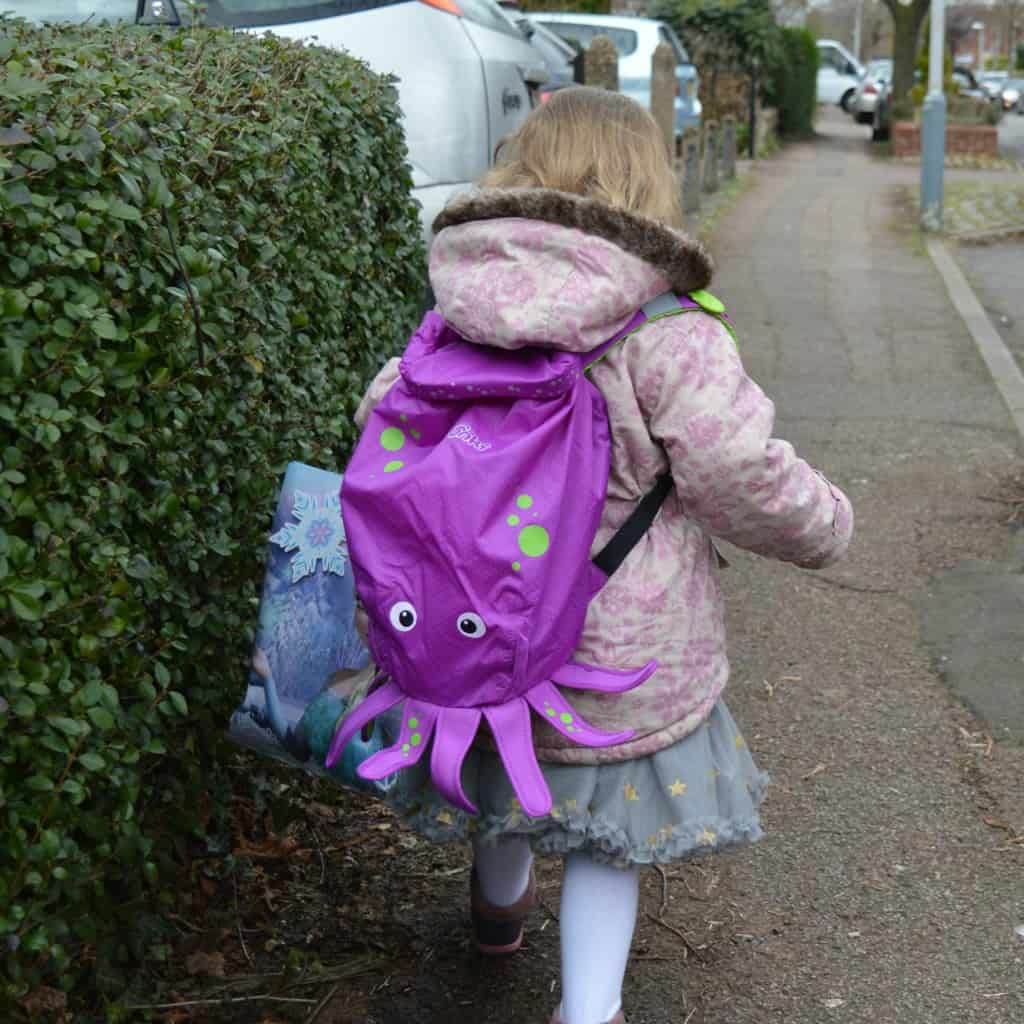 Inky the Octopus is the latest accessory to join Princess's extensive bag collection a  and has quickly become a firm favourite.  Princess loves it because it looks good and is a fab colour, but it Inky has a lot of other things going for her too.
She is lightweight and waterproof, so really practical for little people and fitting for the damp British weather and not forgetting days out at the beach and swimming.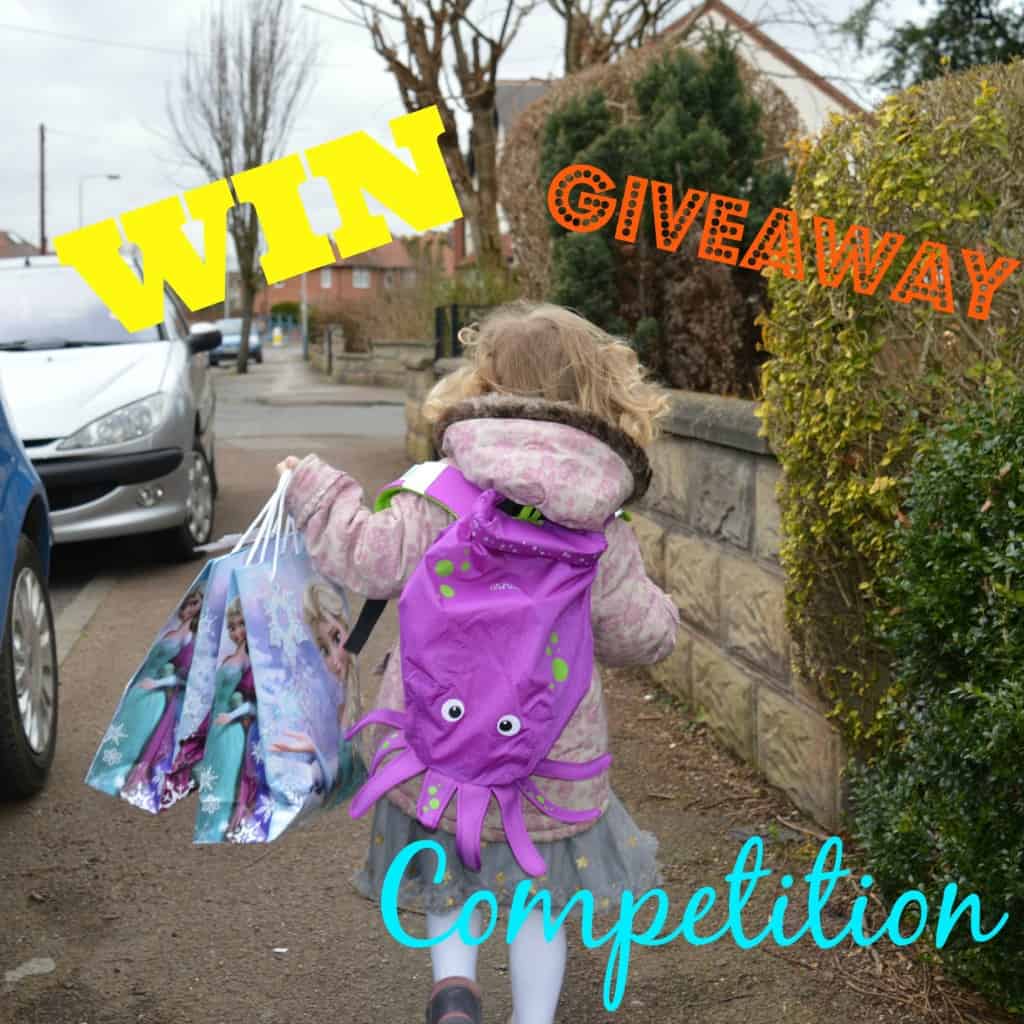 She is bright and reflective, which is brilliant for road safety as well as being comfy and fully adjustable.
My favourite thing about Inky is was how she opens.  The fold over closure is really easy for Princess to manipulate herself for putting things in and taking things out of her bag. She packed it up all by herself when we were off to her friends party the other week and with a little help could get it closed again.  There's also a fab little zipped pocket with a chunky fastener that was easy for her little fingers to undo too.
It's a great bag, really practical for little ones and you can fit loads in it, including teddy when he's just got to go with you to avoid that toddler meltdown 🙂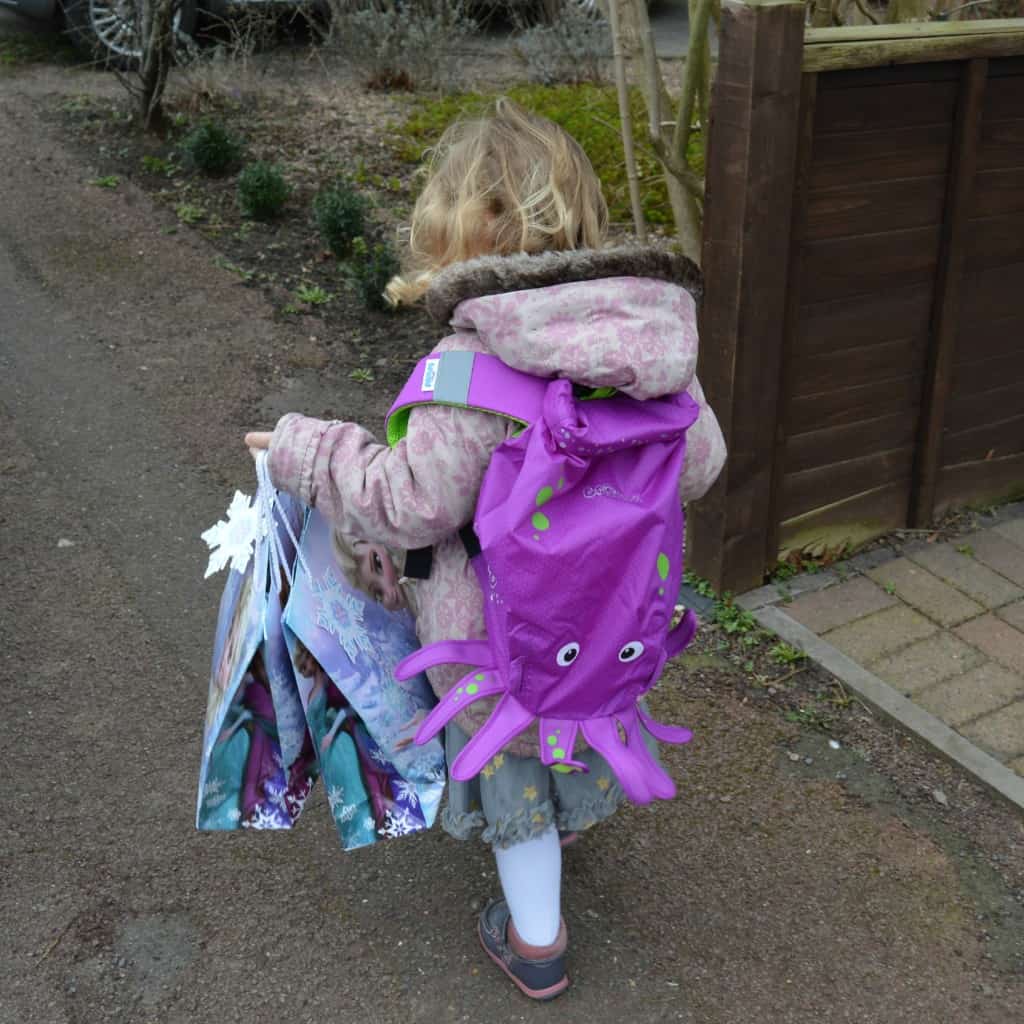 Trunki very kindly sent us Inky The Octopus for the purpose of this review.   They also want to give one to one of my lovely readers, thank you Trunki! The winner will be able to pick their very own paddlepak for their  little person to enjoy.  All you need to do is complete the Rafflecopter below.  The more you complete the greater the chance of winning!
Win competitions at ThePrizeFinder.com – See more at: http://www.theprizefinder.com/content/paddlepak-rucksack-trunki#sthash.rUw16zWw.dpuf