I was recently contacted by Appleyard Flowers in London, an online florist, to see if I would be interested in reviewing a bouquet from them.  Well, I love flowers around my home so I didn't need asking twice, I can tell you.  I also buy bouquets for friends and relatives regularly so I was really interested in what Appleyard had to offer from the point of view of sending flowers as gifts long distance.
After browsing the website I decided to ask to have the Summer Lavender Bouquet sent to me.  The colours really appealed to me and lavender is a particularly favourite flower of mine.  I'm a huge fan of the scent.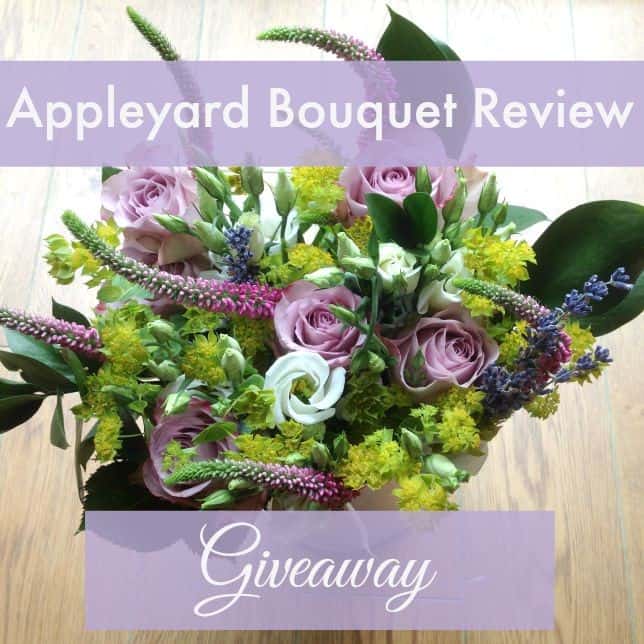 Getting Flowers Delivered
I was offered a delivery date of my choice, and the flowers arrived at my home on the agreed day by courier.  This would work really well if you were ordering for a specific event or occasion.  I didn't experience any issues at all with my flowers being delivered.
The flowers were packaged well, and arrived in perfect condition.  The first thing that hit me when I opened the box was the gorgeous smell of lavender from the Appleyard bouquet.  It was just as I had hoped it would be, so I wasn't in the slightest bit let down.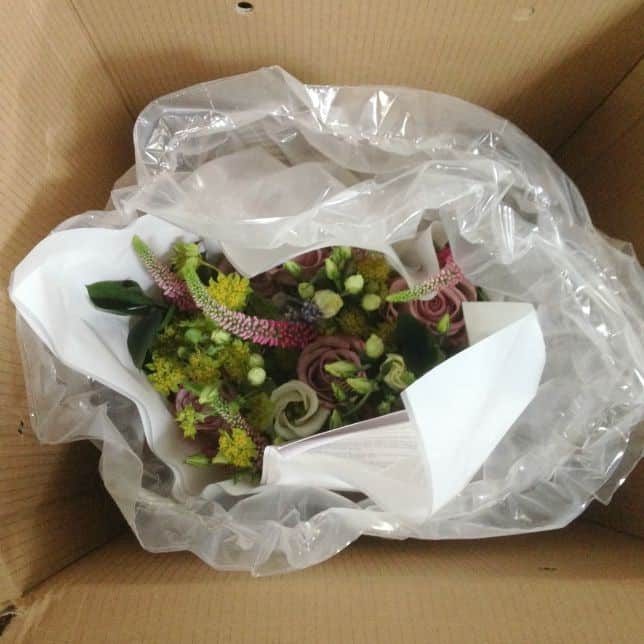 Offers And Discounts Codes From Appleyard
My Appleyard Summer Lavender Bouquet was the standard size you can order from the website.  It contained the following flowers:
5x Memory Lane Rose, 4x White Eustoma, 5x White Veronica, 1x Dried Lavender, 3x Bupleurum, 1x Rosemary, 5x Hard Ruscus
Appleyard offer a range of sizes, including large and extra large bouquets that contain more flowers.  They also have a range of offers including free upgrades and free delivery on selected bouquets.
You can also save with Appleyard Discount Voucher Code BLOG33 Enter this at the checkout to receive a 33% discount on any bouquet from their website anytime!
The flowers lasted really well and it was lovely to see them bloom over a couple of weeks.  It kept the bouquet fresh and interesting.  They made a lovely addition to my living room and they smelled gorgeous too.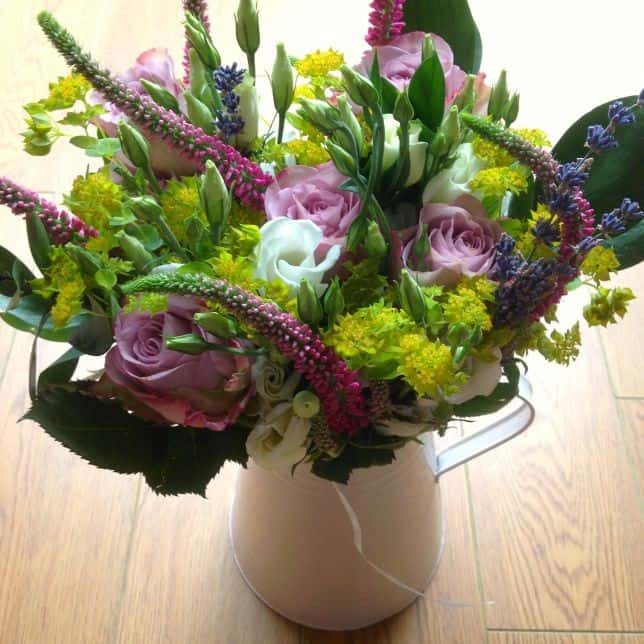 Being Able To Choose Your Own Bouquet
What I really liked about Appleyard flowers was that I could browse the website and choose exactly what I wanted.  When I order flowers to send to family in Scotland, I'm placing an order with a florist and I don't really have any idea of what I'm sending.
Unfortunately I don't know many flowers names, so I tend to make bouquet orders by giving the florist colours to work with and describing what the person is like.  Sometimes the florist knows the person I'm sending flowers too, so this takes some of the guessing out of it, but it never really feels like a personal gift.
With Appleyard, I can browse the bouquets on offer, and personally choose the flowers that I think will suit either the person or the occasion.  I do think it's nice to be able to see what you are sending to someone as a present.
Benefits Of Sending Flowers By Post
When I send flowers to Scotland, there is always quite a hefty delivery charge as the florist isn't down the road from where they live.  Rural areas are quite difficult to get flowers delivered to!  With Appleyard, I will be able to spend more on the flowers instead of paying to get them delivered there.  That's got to be a win in my book.
Overall, I was really happy with the Summer Lavender Bouquet that I was sent by Appleyard, and I think that anyone I'd have sent it too would have been happy too.  It was nice to get a really good quality bunch of flowers delivered in this way and it's definitely a site I will be going back to when I need to send a gift.  They also offer wine, and some bouquets come with free chocolates.  I think that will go down very well in Scotland for birthdays and Mother's Day.
I'd would say that Appleyard are a good option if you are sending flowers to someone who lives far away from you.  If you are abroad maybe, and you want to send flowers to someone in the UK or just someone who lives in a different part of the country.  If you don't know the local florist, this is a great option as you can personally choose what you would like to send which will always go down well.
Appleyard Bouquet Giveaway
The lovely people at Appleyard have also given me a gorgeous bouquet to giveaway on my blog.  To celebrate the change of seasons how would you like the opportunity to win a gorgeous seasonal bouquet?  Take a look at the Rose Envy bouquet below. Isn't it lovely?  I think you deserve these flowers in your life!  Or perhaps you know someone who would love to receive them?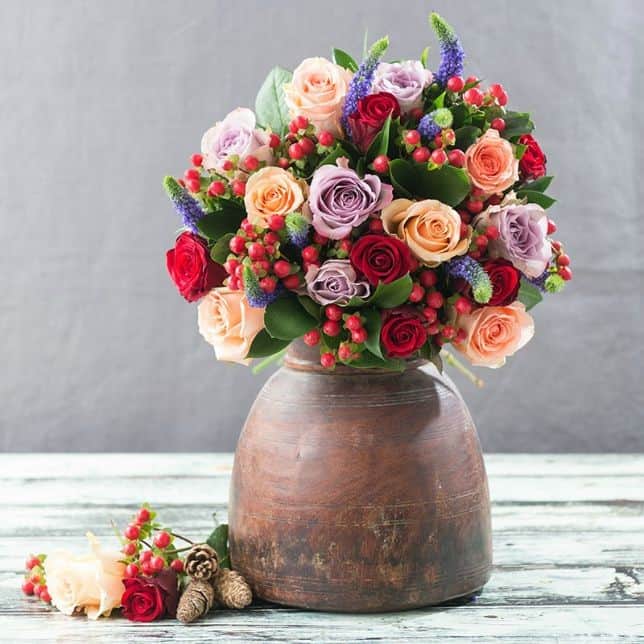 All you need to do is complete the rafflecopter below to be in with a chance of winning.  The more you complete, the greater your chance of winning these gorgeous flowers.  Good luck everyone!