Paper Planes could just be the film you are looking for to entertain the kids this half term.  Due for release on DVD on Monday 25th January ( already available on Digital HD) it's a very different kid of kids film to the cartoon-computer game based movies we have been used to seeing in recent years.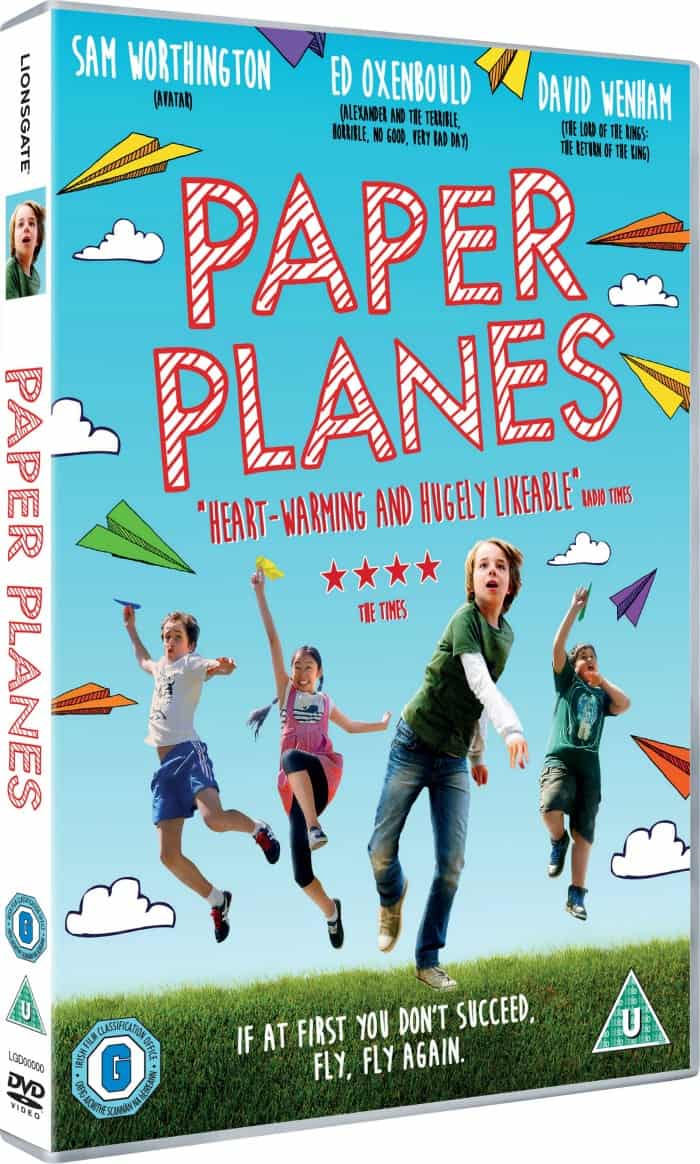 We've been lucky enough to be sent a copy ahead of the official release date, and I was pleasantly surprised with the impact Paper Planes has left on me.  It follows the true story of Dylan, aged 12, who becomes obsessed with the world of flight.
His Mother has sadly passed away, and his Dad has become disconnected while he copes with the loss of his wife.
Dylan is introduced to the world of Paper Plane making, and makes it his personal mission to reach the Sydney Paper Aeroplane Championships.  After a successful Paper Plane battle he makes it to the World Championships in Japan.
The story is charming, funny and incredibly heartwarming as it follows Dylan and the relationship with his Father and friends.  His Grandfather is also quite a character and is rooting for Dylan all the way, and will do anything he can to help Dylan along his way.
It's a story of determination and triumph, showing that whatever you put you mind too, you can succeed even in the world of Paper Plane making.  It's definitely a film to get cosy on the sofa with a bucket of popcorn with the whole family.  It's perfect for movie night!
Paper Planes Giveaway
I have been lucky enough to get hold of a copy of Paper Plane to giveaway to one of Zena's Suitcase readers too.  I love this part of my blog, as it's a great way to give something back to my readers and I've had some lovely feedback over the last 2 years about the prizes I have given away.
To be in with a chance to get your hands on your very own copy of Paper Planes, all you need to do is complete the rafflecopter below.  Good luck everyone and thanks for entering!