A few weeks ago we were sent a new bedtime toy called Story Stars.  This became a firm favourite with my 2 year old daughter straight away, and is now her favourite bedtime companion.  There are 5 different Story Stars personalities and the one that came to visit us was Luby Lullaby.  She is a magical mermaid fairy who loves to sing. She's very good at tidying up and loves bedtime adventures.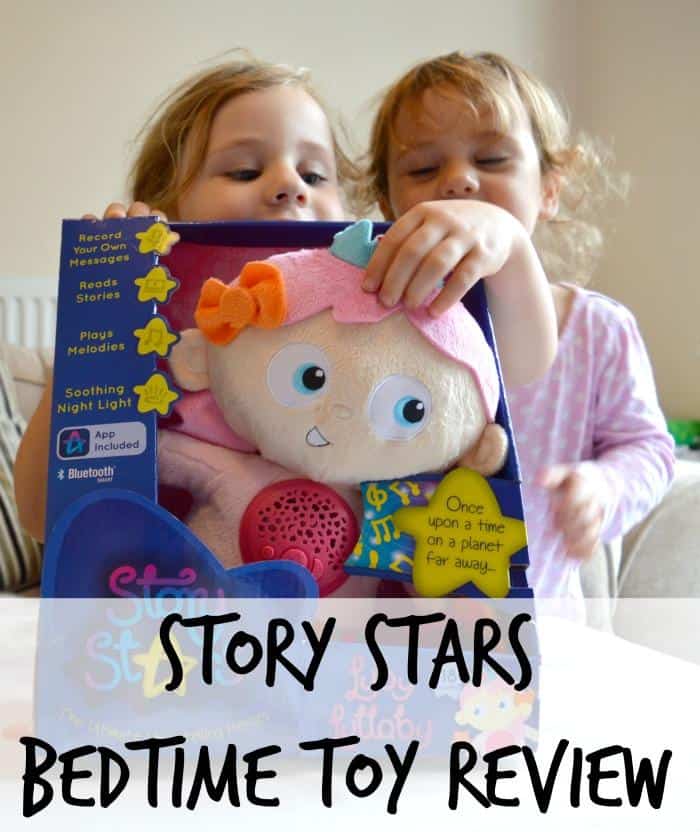 This was the perfect match for our two year old, and they became firm friends immediately.  She's really soft and huggable and loves lots of bedtime cuddles.
We downloaded the free Story Stars app for the iPhone, but it is also available for android phones.  The app contains lots of cool space themed songs and stories perfect for little ones.  We love the Star Princess and Cosmic Twinkles.
You simply connect your mobile device to the Story Stars toy via Bluetooth and upload the stories you want.  When it's finished the stories are ready to go.  Not only are there lovely soothing stories to listen to but the Story Star toy also projects a starry scene onto the bedroom ceiling or wall in a soft colourful light.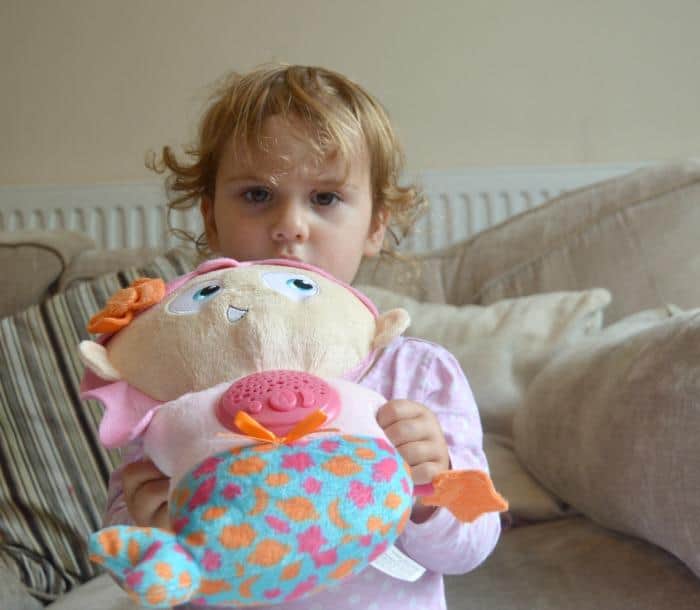 We love this bedtime toy so far and it's great for settling little ones who want just one more story.  When Mummy has finished she can hand over the reading to Luby Lullaby and our Little Pudding is off to sleep in no time.
It's also great for those nights when we are solo parenting. While I'm settling one of the girls down, the other will quite happily lay with Luby Lullaby and listen to a story until I can tuck them in.
Story Stars Giveaway
If you are looking for a soothing toy to help your little one with getting to sleep at night, then you'll be very pleased to here I've got a Story Stars toy to giveaway in my latest blog competition.  To get your hands on one of my cosmic friends all you need to do is enter via the rafflecopter below.
a Rafflecopter giveaway

Good luck and thanks so much for entering. Competition ends 28th September 2016.
We were provided with the Story Stars toy from Mookie in exchange for this review but all thoughts and opinions are our own.