It's definitely time for an update in my weight loss journey.  If you've not caught up with this series yet come and found out the handy tips I've been sharing to help you boost your healthy weight loss plan.
The aim of Thinking Thin is to help me and you reprogram some of the thinking that hinders our weight loss so that we then change our behaviours around food, for good.  I left you with some helpful cheats last time for when you have slipped off the old diet wagon.  It would be great to hear how your getting on with these.  I hope they've helped you out over the last few weeks.
There is however one change all of you must make if you are going to lose weight, and keep it off.  It's not revolutionary and neither will this secret make me a whole load of money, or the rest of the diet industry for that matter, but if you don't do this, I promise you, you will struggle.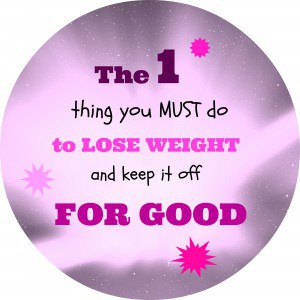 It's really simple, you have to COOK!  And if you don't cook already, then take some time out to learn, and do it fast.  It will help you out no end in the long run on so many levels.  It is probably the single biggest change I have made recently which has lead to an overall weight loss of 23lbs!
Why am I making a big deal about this, it's not rocket science is it?  Firstly, the last time I was on maternity leave I managed to lose 2 stone before I returned to work.  Within a few months all that hard work was undone and I was back at square one.
What had changed?  All of a sudden I didn't have time to cook any more.  More and more things went in the oven and came out twenty five minutes later and more take away's crept in and the weight crept back too.  I was looking to save time, all the time and cutting down on cooking and preparation was an easy win.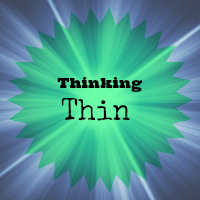 My priorities changed drastically putting work very much at the top of the list and dropping cooking off down the bottom somewhere.  This meant I was no longer valuing my health, or my family's for that matter, and bad eating habits soon took over.
The other reason is, it really works!  If you cook more and reduce the amount of processed food you eat you will lose weight. SIMPLES!
If you've seen my vision board you'll know that central to my plan is this phrase:
I value myself and I deserve to be healthy!
Cooking, preparing healthy food etc is absolutely central to valuing myself and my family and all our meals for the last few months have been freshly prepared and cooked by me.  If you are eating a lot of processed food and are struggling with your weight this is where the biggest change is needed.
There is no short cut to this, there is no pill, shake or meal replacement diet plan that will keep the weight off like eating well.  You will only end of yo-yoing up and down and spending more of your hard earned cash on diet related products and weighing heavier than you did before in the long run.  The diet industry don't really want you to lose weight in the long run, they want you to battle with it.
So, buy yourself a cook book, and learn a few meals.  Practise until you find things you like and learn as you go along.  Look at your life and start prioritising buying fresh ingredients and preparing yourself healthy meals.  Value yourself!
Cooking Tips For Losing Weight
Use a one calorie cooking spray instead of oil
Remove or drain all fat from meat you eat
Do not eat breaded or battered products
Eat plenty of fruit & veg
Make your own tomato based sauces for pasta/curry etc
The Weight loss Journey So Far
Starting: 17st4lbs
Now: 15st9lbs
Lost: 23lbs