Firstly readers, I must apologise that my Thinking Thin post is late this week. I like to share my weight loss update on a Thursday, but my schedule has been completely out of the window buy this and my house turning into a TV studio for the majority of my working days this week. This has meant that eating well has slightly slipped in priority along with my blogging.
And sometimes, life just happens, right? But how do we not let it throw us of course with our weight loss?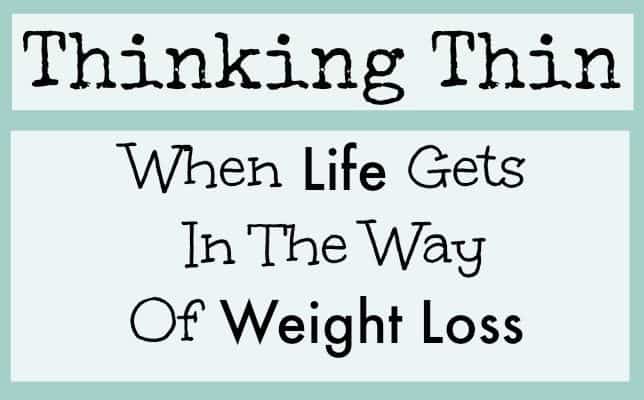 My weight loss journey is still on, but it feels like my eating has gone from one extreme to the other this week. At points it's been all about the fish and vegetables. I've been cutting back on the carbs in places to try and speed things along in time for my holiday to Costa Brava in 5 weeks.
But then someone threw a Bank Holiday into the mix, and entertaining the family became the priority. We took an end of summer trip to Drayton Manor Theme Park and we finally got ourselves to the seaside. I've been harping on about taking the kids to the beach for weeks now, and on Monday we finally did it.
The rain did not put us off, and neither did the 2 hour drive to Skegness, and we were on the sea front by early afternoon. It was lunchtime when we arrived, and I have to confess to enjoying a rather good plate of fish, chips and mushy peas. We were at the seaside, so it felt like a must.
I've not had fish and chips for ages now, so it did really feel like a treat. It also felt like I created a new association with this Great British culinary delight. It's no longer the Friday night take away I've been used too, but something I have when I visit the coast. Seeing as I'm not at the coast ever such a lot, this feels like a good thing to associate fish and chips with.
The other thing that I noticed, was I could not finish my plate. I have made progress when it comes to listening to my body saying it's full. I left a good amount of chips on my plate, and I didn't feel the need to cram in every last one in. This in itself is a major milestone for me. I am not known for leaving food on my plate, but I think my stomach is shrinking! Curbing overeating has made a massive difference to the amount of food I am comfortably able to consume, which is a huge win. This new approach to food may be able to help me out in the long run which will be interesting to see how it develops. There are some people who will go for only one meal a day to help with their weight loss and the one meal a day results can be very eye-opening, but I don't think I'm at that level just yet as I'm just getting through it day by day.
There was another incident where pizza featured in my weekly food plan. We have had a film crew here this week, and it meant cooking tea kinda went on a back burner. My husband saw the window of opportunity to make the most of the 2-4-1 pizza offer, and a take away was ordered. The same phenomenon happened again, and I was tucking into my pizza and I couldn't finish what I ordered. I didn't even go back the next day and polish of the cold pizza offerings for breakfast. They ended up in the bin, which is a waste in one sense, but if I didn't need it, eating it would still have been a waste too.
Now the film crew have a lot more to answer for too. In order to keep everyone's energies up for filming more episodes for Lifeskills created with Barclays one of the team went and bought the entire contents of Marks and Spencers. Now, I'm a little partial to Marks and Spencers snacks, and I wasn't just happy with one chocolate mini roll, a few had to be consumed. It only went to confirm to me that I am a sugar addict, and I must stay away from these kind of treats at all costs, as I have no stop button. I will eat them until they are gone, just because they are there.
Now, I haven't gained this week, but I haven't lost either as the food I've consumed across the entire week has balanced it's self out. There is a useful lesson here too, in that it's not the end of the world if you do have a meal that isn't so healthy as long as you compensate for it through out the week. A thin person would reduce what they were going to eat during the day if they were expecting to go out for a meal in the evening, or maybe eat less the following day. Adjusting what we eat because we know something is coming up or we have over indulged is a very useful technique to use to manage weight. Increasing exercise will also make a difference too.
So fish and chips or pizza isn't out forever, but they just need to be kept to a minimum and when you eat like this, cut back before or after the meal to compensate. Thinking about the food consumed across a week is a good way to look at whether your eating well or not. My week was about 70% healthy. This has really stopped me going down the road of 'I had those fish and chips, so my diet is over', or 'I had that pizza , so what's the point'. The positives I've seen over the week far out weight the negatives like reducing the amount I am able to eat and doing really well the rest of the time. The glass is half full so to speak and my weight loss journey is still very much on!