We had a very special birthday here at Zena's Suitcase last month.  My eldest son turned 18 and you might have caught up with his 18th Birthday letter on the blog.  I really struggled with how we were going to celebrate this landmark occasion in his life, and in the end we settled on a family gathering in our local pub.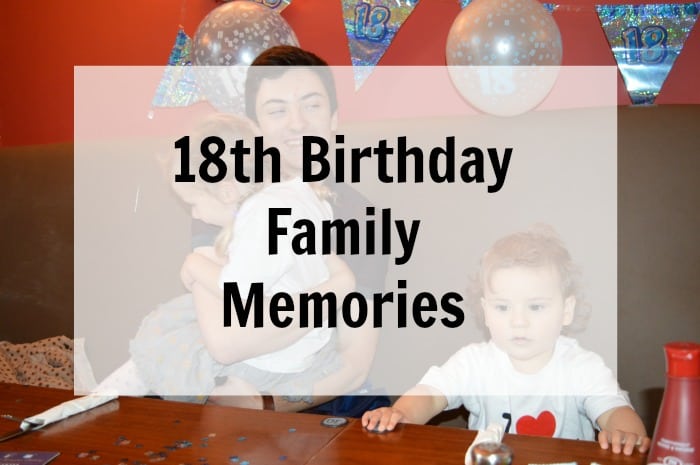 Teen doesn't really like fuss, and despite making the legal age to drink alcohol he really isn't bothered about drinking.  With having his two little sisters, who of course wanted to celebrate with him, a party in the traditional sense didn't seem appropriate.
We agreed that we would have a family lunch on the weekend before his birthday and invite his girlfriend and her family along.  He spends so much time there, it seemed right for them to be apart of the celebrations.  My sister and her boyfriend also joined us to mark this very special occasion also.
I didn't want it to feel like lunch in a pub, so I got in touch with Party Bags And Supplies to see if they could help us out with some decorations.  We had some of their party supplies when Princess turned 3, and they were a big hit then.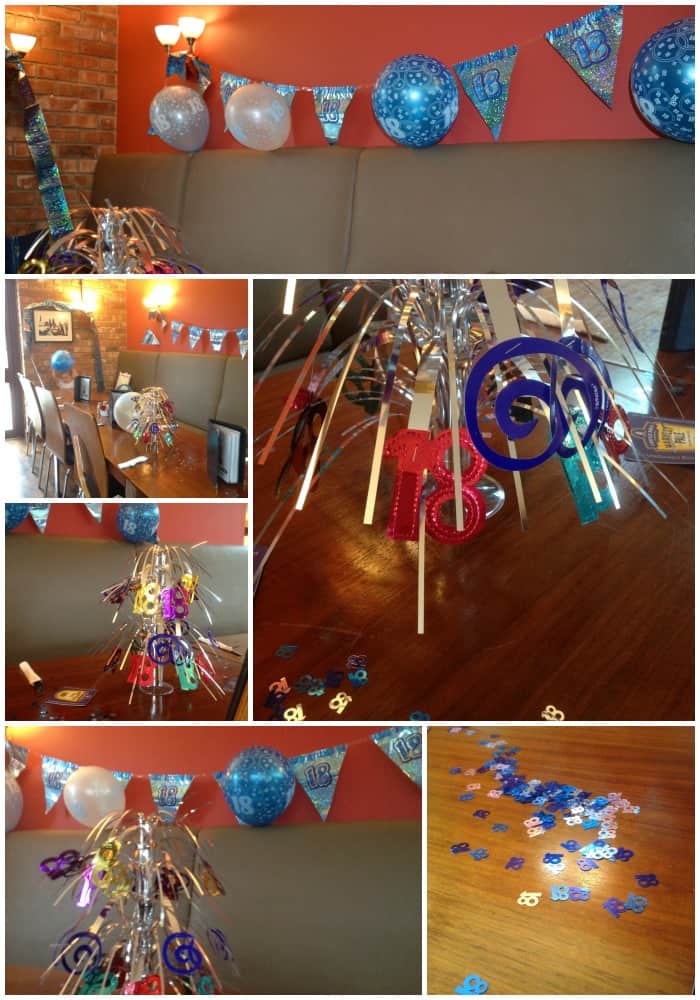 When I got in touch saying we had a very special 18th Birthday coming up, they were more than happy to help out and I found lots of decorations on their website for 18th Birthdays.  My daughter and I decorated the table before the guests arrived, and of course teen was suitably embarrassed by the fuss we had made when he got there.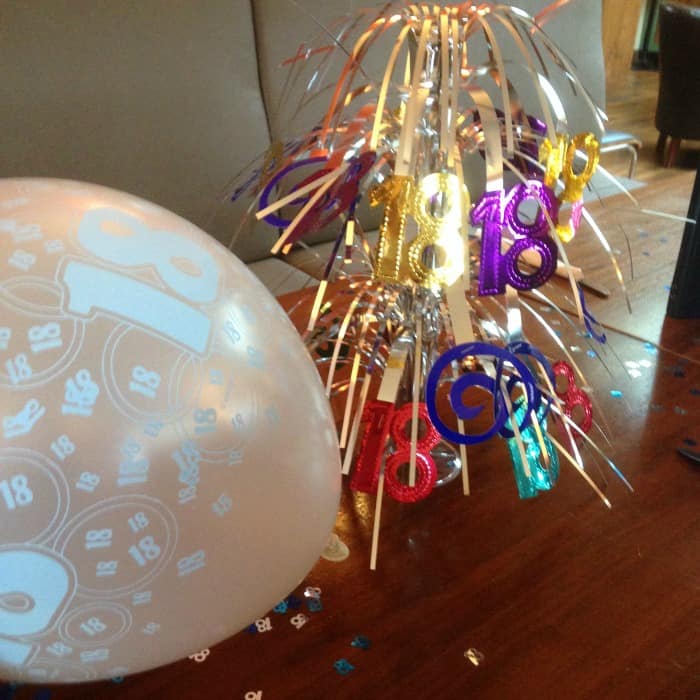 It was lovely to be able to add a bit of sparkle to the family gathering and all the decorations were a big hit.  The children loved playing with the balloons and I think they may have also eaten some of the birthday confetti too.  Oh well!
We had a lovely afternoon marking this special occasion with teen.  There may have been a little too much wine consumed by the Mum's present as I'm sure teen was cringing when I was asked to share his birth story (don't tell him it's on the blog will you).  I cringed a little when he was presented with a pair of Bazinga boxer shorts from his girlfriends Mum, so we had a bit of a moment.  Even I don't buy him boxer shorts anymore!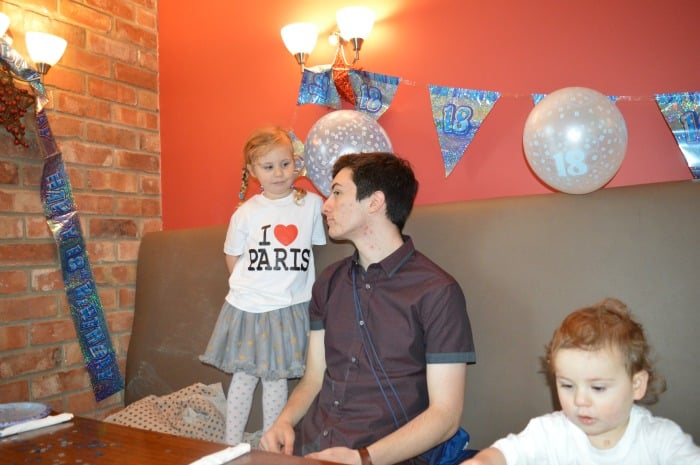 We had a lovely time and it was a great way to bring everyone together.  It was hectic as when there is a 3 year old and a toddler present it always will be. Little Pudding thought it was a great game to run up and down the pub and my sister (bless her) spent a lot of time getting up and retrieving her from the bar.  Fortunately her older sister was a little more stationary and made the most of having her big brother and his girlfriend at her disposal.
Our decorations added to the birthday atmosphere and also provided some entertainment for the girls when they needed something to play with.
Teens birthday fell on the Monday, so we had a birthday tea for him too.  There were enough decorations to add a little sparkle to the house too and let the whole street know he had come of age.
His girlfriend made the biggest cake I have ever seen and filled it with Skittles.  It was a pretty amazing effort I have to tell you.  We also found out that day that he was invited to spend the day with Tinie Tempah which I will fill you in on in a later post.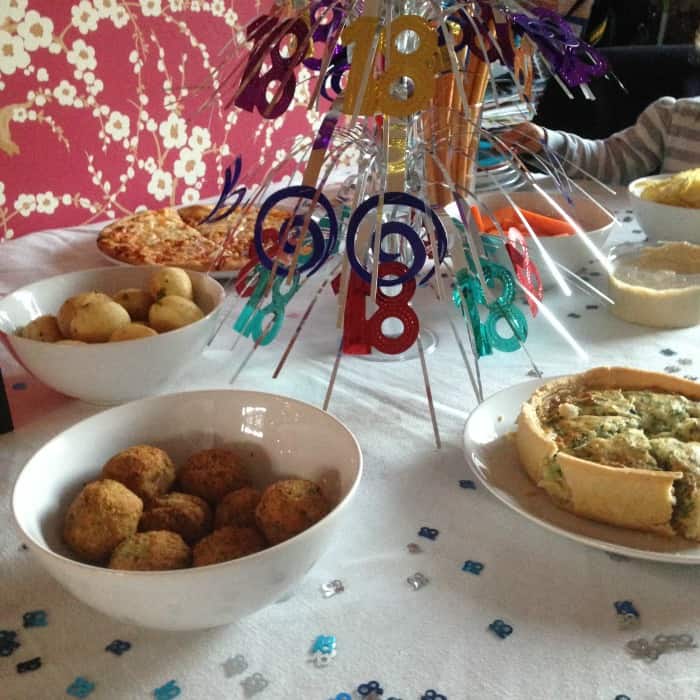 Our 18th birthday celebrations were relatively low key, but they were what teen wanted and they worked for our family.  Thanks to Party Bags And Supplies for providing the decorations, they were also a big hit.