Our last day in New York was about getting up early and getting as much into the day as possible before flying back to the UK.  Our hotel was a short walk from the Empire State Building so after we had packed up, we headed off in search of another tall skyscraper.  We clearly hadn't seen enough already!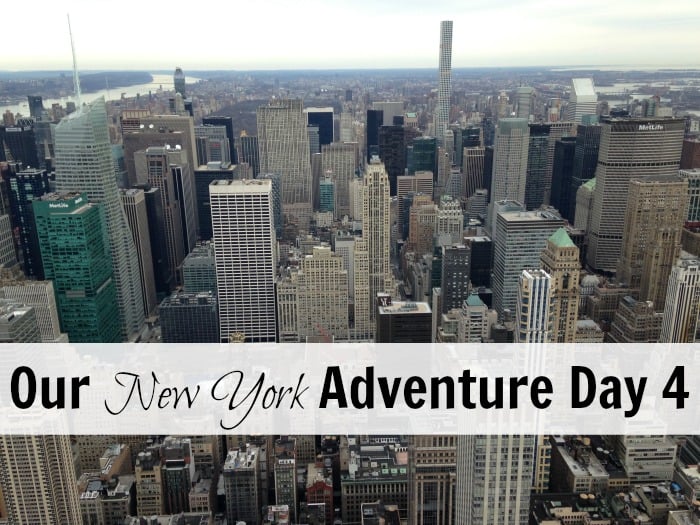 Empire State Building, New York
We picked up and iced coffee from the local deli and looked for the iconic Empire State Building on the skyline.  It really wasn't to difficult to find. I'm glad we went early as there were no queues first thing on a Sunday morning.
It was also a good idea to go up to the observation deck in the daytime.  Having seen the Top Of The Rock at night, it made for a nice contrast.  It also helps for telling the pictures apart!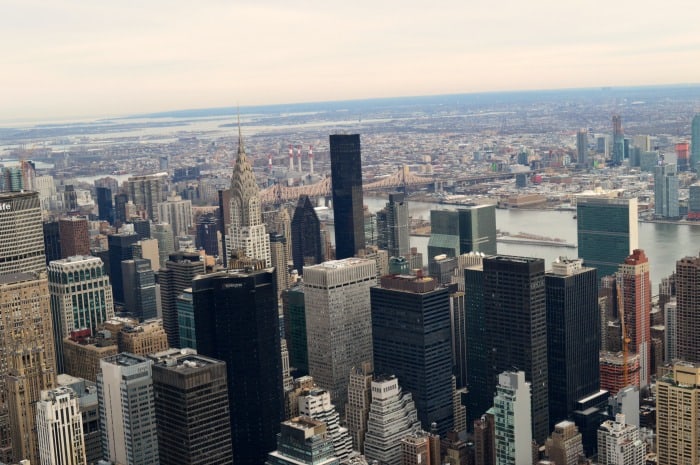 The Empire State Building has that Art Deco feel you would expect from a building erected in 1930's.  The tiles and elevators are still true to this glamorous period in history.  The view across the city in daytime is also spectacular.  It really is quite astonishing how many buildings you can see in what seems like a relatively small space. We got photos of every side before heading back down the 86 floors to ground level.
Breakfast At Applebee's 
Breakfast was now calling us so it was time to head to 42nd street in search of Applebee's and some typical american pancakes. The New York slammer was good, and the bottomless coffee was also very well received.  Teen demolished the rather spectactular fruit pancakes too.  One of us had to be healthy didn't they.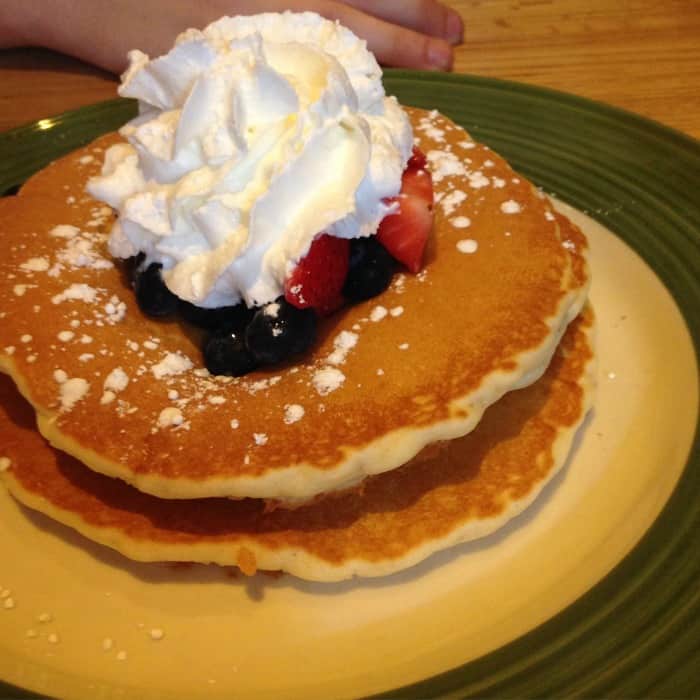 Downtown To Brooklyn
I was keen to visit somewhere other than Manhattan in New York, so we headed down town to catch the Brooklyn tour bus.  We didn't have time to get off and look around but we did get a very insightful overview of the area from a very knowledgable and sometimes sarcastic tour guide.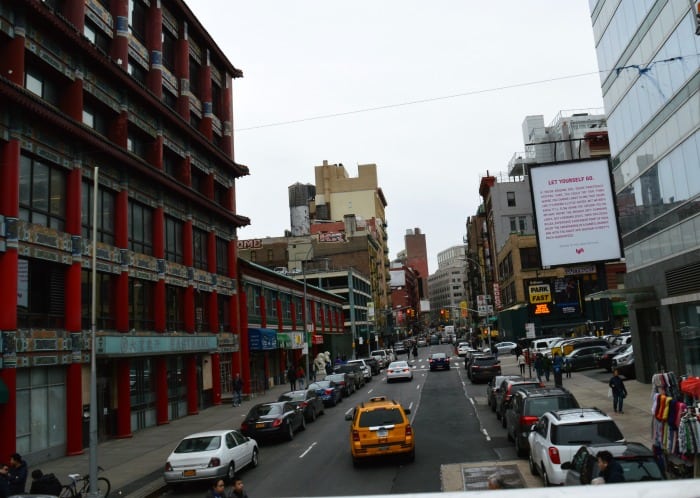 One thing that stands out about Brooklyn is that the skyline is a much more sensible height than in Manhattan.  The infrastructure in Brooklyn can't handle masses of skyscrapers so it has a very different look and feel about it.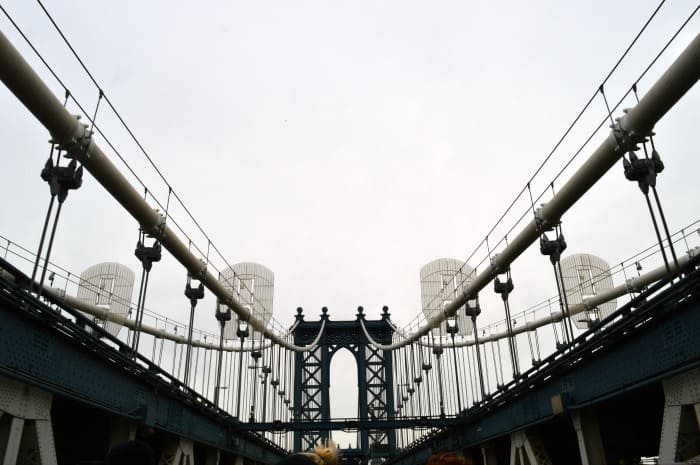 As we headed back over Manhattan Bridge, the smell of chinese food from China Town hit us and there was no mistaking where we were.  It's a colourful part of town, it's just a shame we didn't get to explore it more.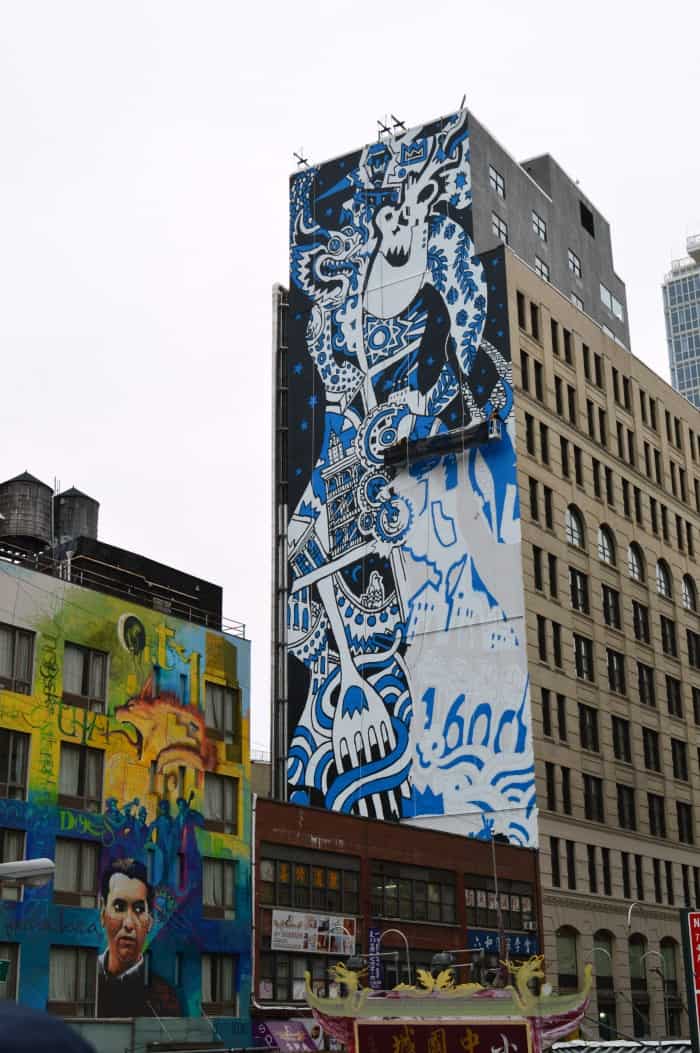 We got on the next tour bus and headed back to Times Square for some food.  All this sight seeing makes you very hungry!  We ended up at Dave & Busters, a typical food and entertainment restaurant aimed at American families.  It's very loud, but the food was good.  It wasn't our first choice, but it hit the spot.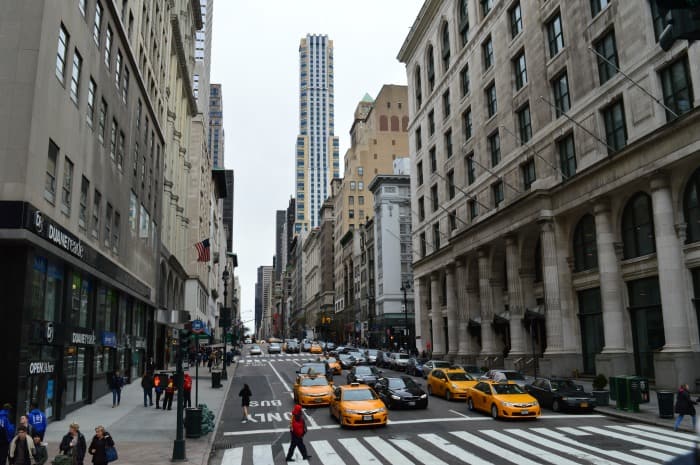 With time pressing on we had to abandon our plans to head back to Central Park and decided to hang out in Times Square.  There were some cool street dancers entertaining the crowds with their show.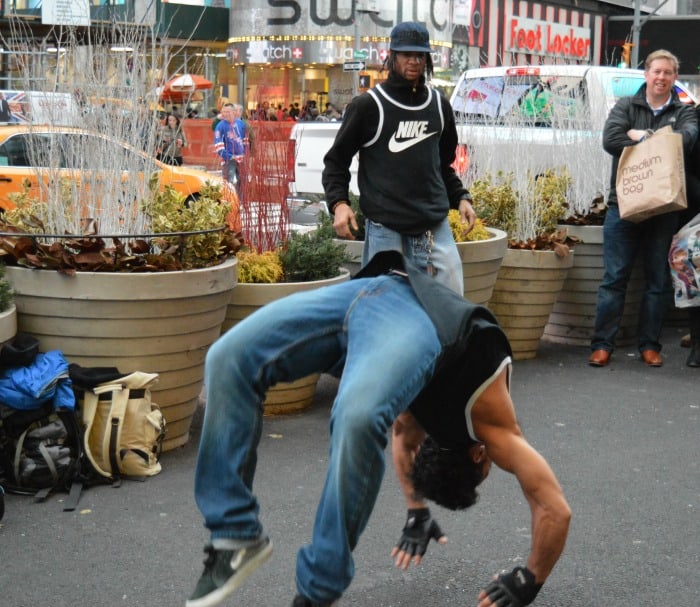 There was also a chap dressed a little like Indiana Jones.  I didn't pay much attention to him, but he clearly caught teens eye.  One minute we were both watching the street dancers…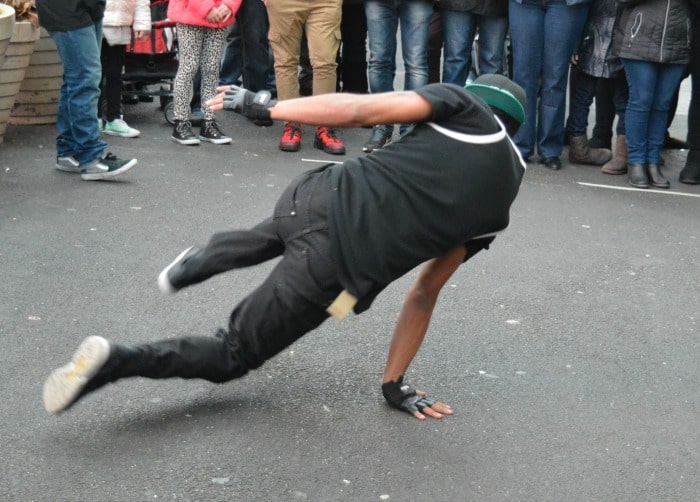 The next minute I turned around and I was looking at teen with a snake on his head.  My heart was literally in my mouth.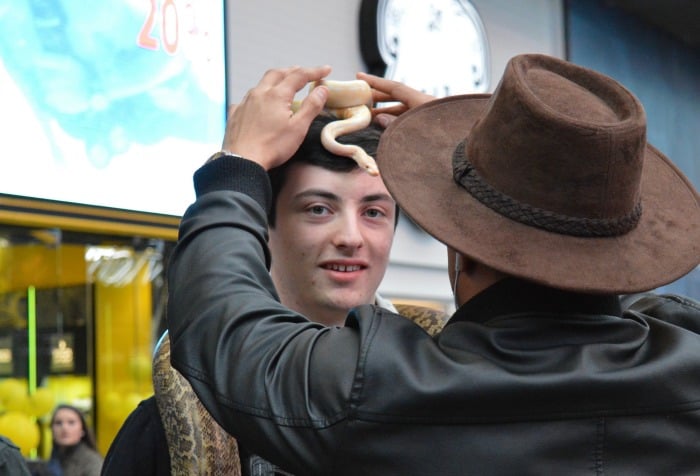 If that wasn't enough of a heart stopping moment, the snake on teens head slid right off.  Well, fortunately teen caught it.  He's definitley a lot braver than me when it comes to snakes.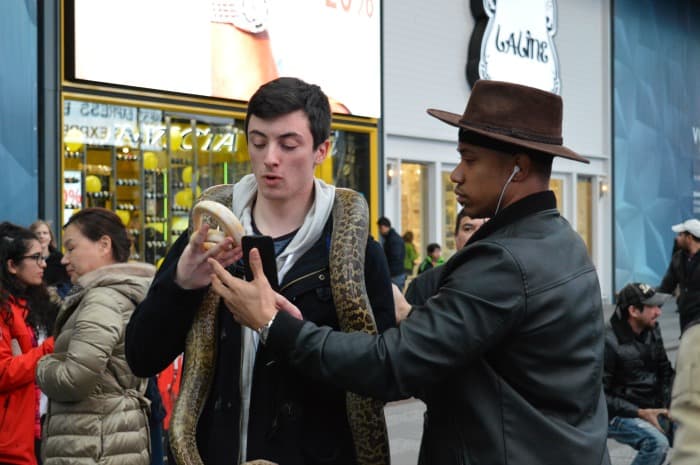 After all that snake excitement it was time for one last walk down 7th Avenue to catch the shuttle bus back to JFK airport.  We needed a snack before getting on the plane and this is where we were introduced to the phenomenon that is Aunt Bessie's and the Pepperoni Pretzel.  It was so good but so bad at the same time.  You know what I mean don't you?
We got the late flight back to Heathrow so that we could sleep on the plane.  I was really worried about waking everyone up with my world famous snoring but after a few glasses of red wine, I was fast asleep anyway.  All that sightseeing, a confused body clock and a few glasses of wine was enough to send me right off to sleep.
And that folks is the last instalment in our New York adventure.  I think we covered a lot of ground in our visit, but there were still things that we didn't get to see.  I hope to visit this great city again one day, and perhaps take a bit more time to explore it.