Just recently we've been using grey to update the decor in our house.  It's a really on trend colour at the moment but the thought of using it to decorate a bathroom can feel a bit daunting.  If you struggle with interior design, don't worry as I'm right here to help point you in the right direction. If you are planning to update your bathroom with grey it can look really fresh and modern.  If you follow these simple tips there really in no need to shy away from using it.
Think About The Light In The Bathroom
Do not rush into decorating your bathroom grey, instead I suggest looking for the shades that appeal to you and paint some test patches on the walls.  Grey can look really different depending on the light.  It can change a lot in natural daylight and artificial light so make sure you get the chance to see the test colours at different times of day.
Paint some samples on the wall then look at them over the next 24 hours to make sure you are happy with how they look at different times day.  Also think about summer versus winter and how your grey bathroom might change with the seasons.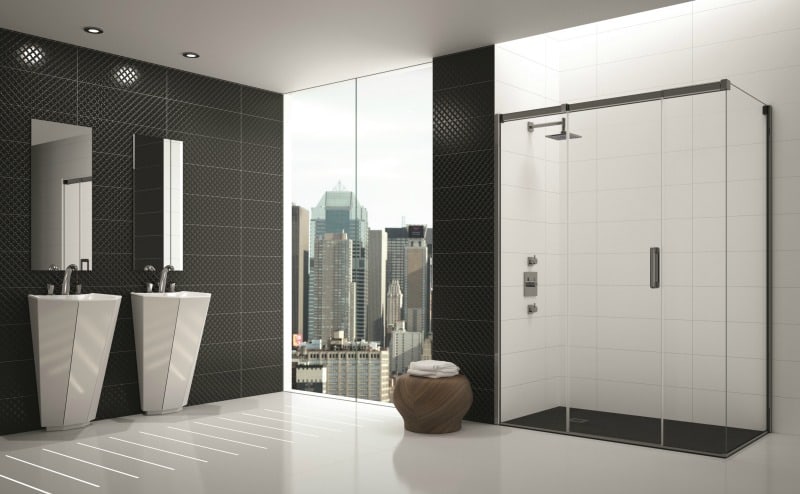 Generally speaking a dark shade of grey on a wall that receives a lot of light could look a few shades lighter.  A light shade of grey on a wall that doesn't receive a lot of light will inevitably look darker.  The other thing to note about decorating a bathroom grey is that you can paint all the walls the same colour, but depending on the amount of light that hits each wall they can all look very different.  This effect can make for a very dynamic space for the finished result.
Use Grey Tiles
Tiles are a very popular addition to any bathroom and grey works so well when you want to use them, whether you are going for a fully tiled bathroom or just the important sections.  Grey is a perfect contrasting colour to white so the grout really makes the tiles pop out and gives the overall look a lot more texture.
Grey tiles also provide the opportunity to experiment with contrasting colours on any exposed walls.  White is a great choice but there are plenty of options you can play with.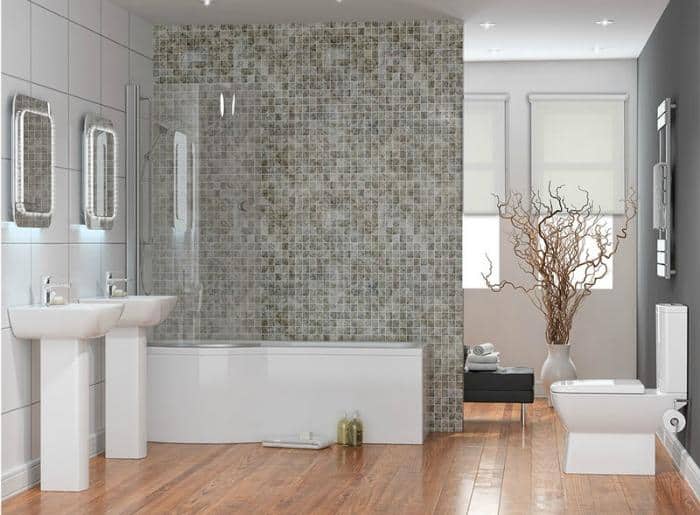 Add Colour
If you are worried about your grey bathroom looking clinical, there are plenty of opportunities to add colour to the room to create a fun and funky look.  You could look at adding some colour to the facets of your walk in bath which would really help bring things to life.  Rose gold is a great way to add some warmth to the features in your bathroom for example.  It's the perfect reason to head over to Pinterest and create a bathroom wish list 🙂
There are lots of colours that contrast really well with grey.  Yellow curtains or blinds for example can really brighten up your space and you'll find it really pops out to add a vibrant effect to the room.
Use A Grey Feature Wall
If your not confident enough to commit to a entirely grey bathroom, then just adding a feature wall to your space can add a really dramatic effect.  With a feature wall you can go really bold with a very dark grey if contrasting against lighter walls and features.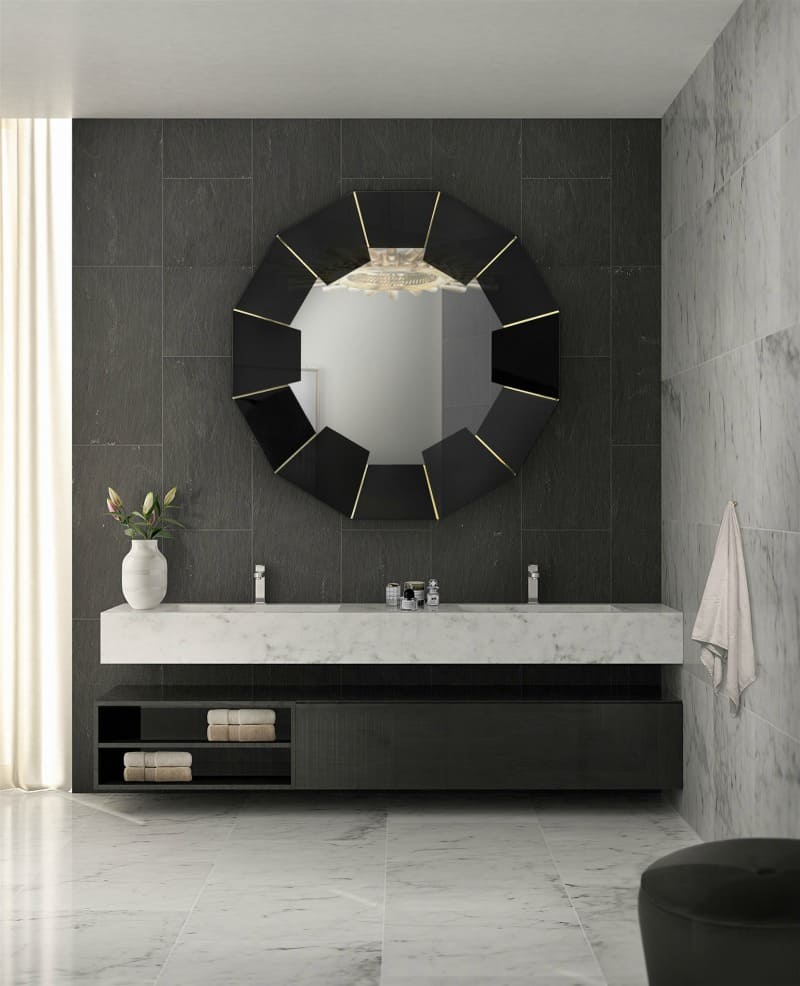 Add Grey Flooring
If you've got your heart set on grey, but you have a small bathroom, there are still things you can do to add style to your space.  Grey tiled floors look amazing, and also hide a multitude of sins.  I'd strongly recommend grey slate tiles, but also grey patterned lino flooring can work well if your budget is limited.  Keep your walls light in contrast and you'll create a spacious looking bathroom with a modern feel.
Know someone who would enjoy this post?  Please do share it with your friends and followers, as it would literally make my day.  
For the latest blog posts, offers and giveaways don't forget to subscribe to Zena's Suitcase.  You can also follow the latest updates on Twitter, Facebook, Instagram and Pinterest.