Since the beginning of the year I have been sharing our favourite products with you to to take a peek at.  March looked a little bit different as I talked about what my 6 year old was asking for for her birthday and we were also keen to give parents some alternative gifts for Easter if you were trying to avoid to much chocolate coming into the house.  I really hope you found those posts useful as we really enjoyed sharing them. If you missed our travel and lifestyle round ups, you can read about January's favourite products here and there's still chance to see what we were loving in February too.
We've been busy in April as well, and there are some great products to share with you this month so I think you'll enjoy taking a browse at what's on offer.  I'm sure there is a little something here for everyone.
Gin Gins Super Ginger Caramel Sweets
These are the perfect little treat if you suffer from travel sickness. Working mainly in the digestive tract, ginger helps to boost digestive fluids and neutralise acids, making it an effective alternative to anti-nausea medication without the possible unpleasant side effects.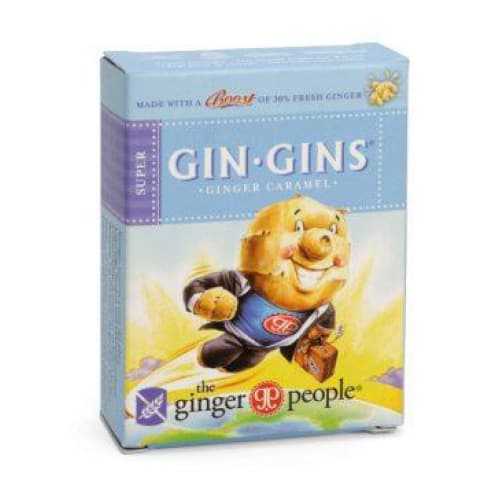 Gin Gins Super Ginger Caramel is the latest addition to The Ginger People's range of ginger foods and sweets. Delicious and slightly chewy, they are packed with a whopping 30% fresh ginger – a little traveller's insurance to help make your next trip out the most comfortable yet! Gin Gins Super Ginger Caramel sweets cost £1.65 for a 31g box and are available from health shops nationwide and www.healthy2u.co.uk
Hübner's ImmunPRO Infection Blocker
Nothing screams germ heaven like the stuffy confines of an aeroplane – let's face it, you can hardly open the window when the person next to you starts sneezing like it's going out of fashion. Stop germs in their tracks with Hübner's ImmunPRO Infection Blocker (£7.95 for 15 tablets, www.boots.com). It works by creating a physical barrier in the mouth and throat against germs and viruses and is ideal for when close contact with other people is unavoidable. Simply suck one tablet when you are at increased risk for two hours' protection.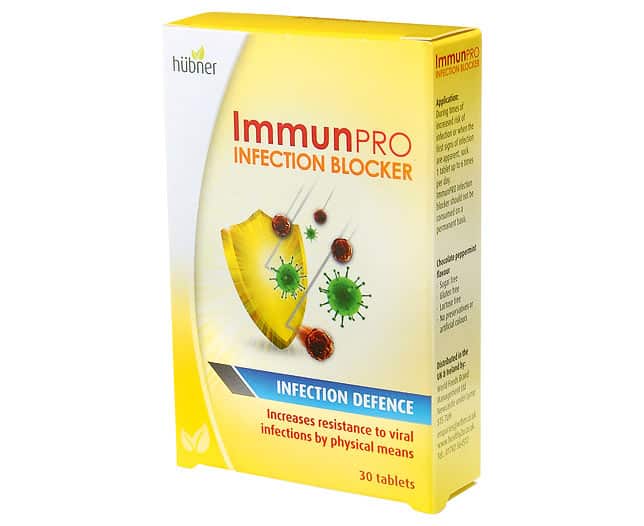 Vie Recovery Patches
Formulated with essential herbs, vitamins and minerals that will naturally help your body to break down alcohol, Vie Recovery patches use transdermal technology to deliver their active ingredients into the bloodstream through the skin. These include vitamin C, green tea extract, globe artichoke extract, thiamine, taurine and chromium picolinate.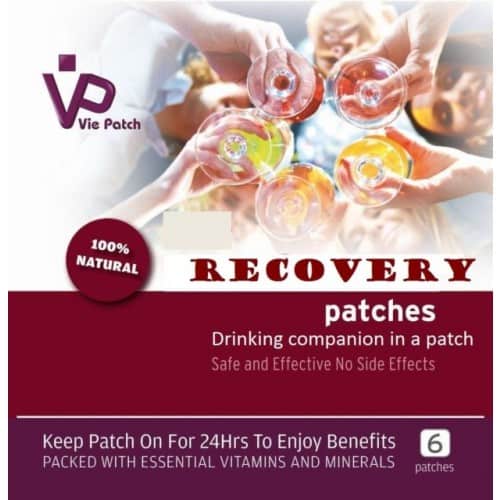 Simply apply a patch to a clean, dry and hairless area of your skin before your first drink. Patches can be left on for up to 24 hours. Vie Recovery Patches cost £4.95 for six patches and are available online from www.vie-healthcare.com
THE CHAPEL NOCTULA Candle & Hand Cream 
April actually saw my birthday come and go, but I'm past the age where I like to make a fuss about it.  There are however two things that my family know will be very well received at this time of year and they ticked both these boxes with THE CHAPEL NOCTULA collection.  The Chapel luxury fragrance collection is perfect for busy Mum's.  When life is hectic with work and children, creating a moment of calm can seem impossible but this artistic fragrance collection has helped me do just that.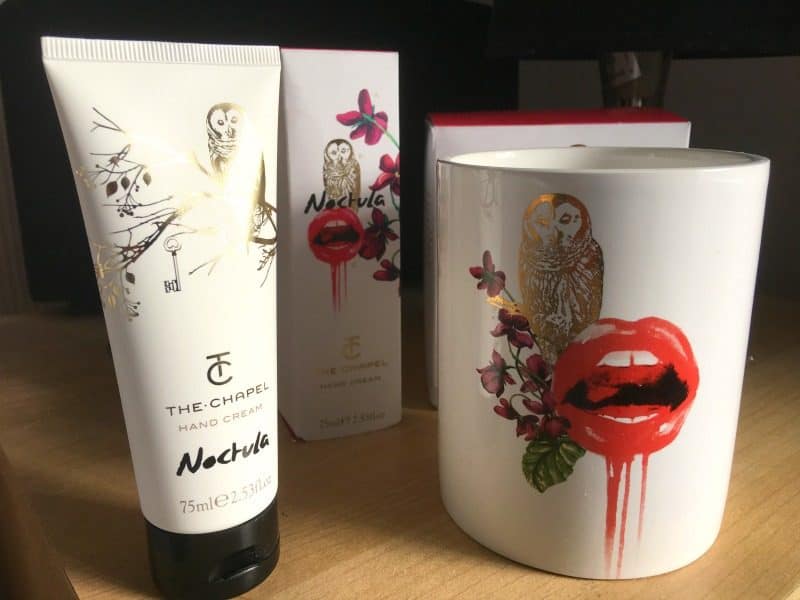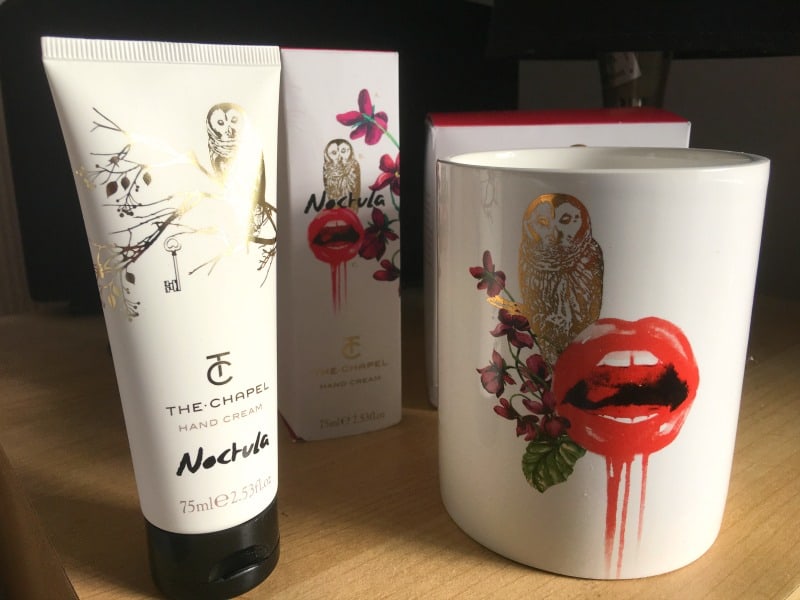 When I need to recharge my Mum batteries after the girls are in bed the the deep and rich oudh, juicy red fruits, floral lily and zesty mandarin bring a sense of peace and prosperity to my living space allowing me to truly unwind.  The hand cream is perfect for bringing a touch of luxury to any moment with an easy absorbed lotion that leaves my hands wonderfully soft and renewed.
Piccolo Stage 3 Split Pots
We are huge fans of the Mediterranean inspired baby food range from Piccolo and there are some new flavours and textures available for your little ones to try.  If you are ready to move onto the next stage of weaning, then these baby meals are going to be perfect for you.  They are packed with vegetables and subtle Mediterranean flavours to make every mouthful tasty and interesting.  What not try Baby Pasta with Sweet Potato Bolognese or Quinoa with Vegetable Ratatouille to inspire your little one's taste buds. For more information visit https://www.mylittlepiccolo.com/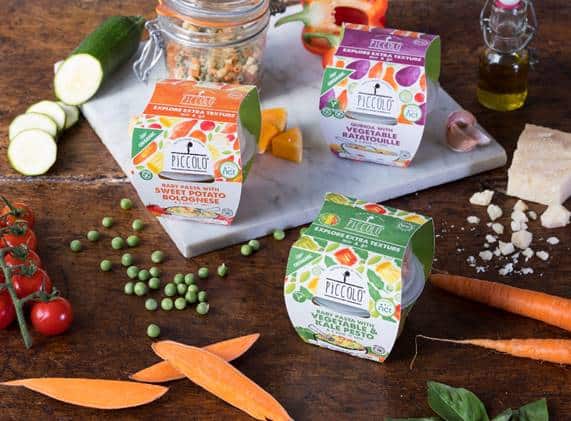 Cry Babies
We have another birthday coming up in May, so I'm already on the look out for present ideas for 4 year olds.  Brook loves dolls, so I suspect she will love a Cry Baby to join her collection.
These lovable dolls cry real tears. Give them a dummy and a cuddle to stop them from crying. They cry real water tears and make realistic baby noises when you take away their dummies.  For more fun, their arms and legs are movable and they come with their own changeable onesie! Brand new to the collection for April 2018 are Dotty, Nala and Lady. RRP £29.99.
Heat & Eat Crisps & Lentil Bites from Fairfields Farm Crisps
Unzip True Flavour in 30 seconds with Fairfield's Heat & Eat crisps, which come in two delicious flavours: Sea Salted with Tomato Salsa Dip and Cheese & Chive with Caramelised Onion Dip. Just tear the bag along the zip, remove the dip, stand in a microwave for 30 seconds to enjoy delicious, hot and fresh crisps, that taste just like they've been handcooked at home. Perfect to enjoy with family or friends!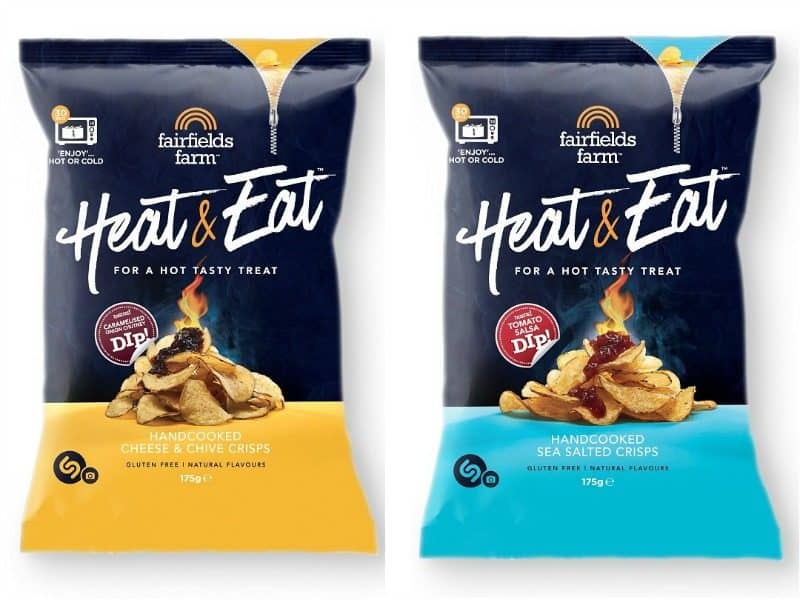 RRP £2.49 for 175g bag (which includes a 50g dip). Available from Tesco, Co-Op & Asda
Lentil Bites make the perfect healthy snack at under 99 calories per pack! Coming in two delicious flavours: Tomato & Herb (vegan) and Jalepeno & Lime (vegan), Lentil Bites are the perfect healthy 'grab-and-go' snack without compromising on taste.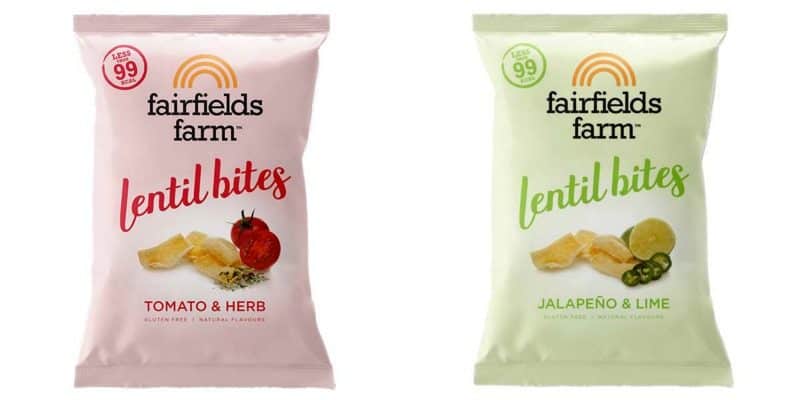 RRP 75p available from Asda, Co-Op & Tesco.
Shaken Udder Milkshakes
Are you a milkshake fan?  If you are then you need to add Shaken Udder Milkshakes to your shopping list. Both Brook and I love milkshakes, so we really enjoyed trying out the range, including the kids milkshakes.  They are creamy and delicious, which is a direct result of being made from British milk and real ingredients.  I absolutely loved the salted caramel milkshake and the kids strawberry milkshake was Brooks' favourite by far.  Other cools things about Shaken Udder are they contain vitamin B12, suitable for vegetarians and gluten free.  The kids cartons are a great size and have a great self life too.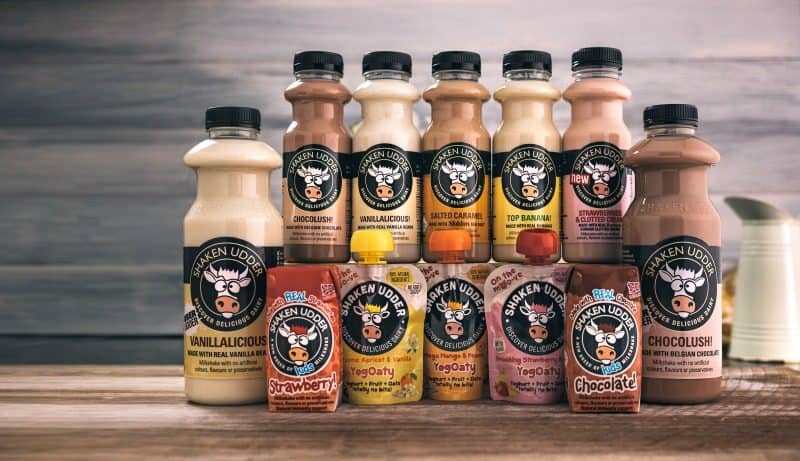 Shaken Udder Milkshakes are available online or in store at Tesco, Ocado, Waitrose, Sainsbury's, WHSmith, Boots and Booths.
That's it for the must have products this month.  Have you seen any new products you'd like to share with the Zena's Suitcase readers. Let us know in the comments below.
This post contains PR samples