This week has been crazy, manic, exciting and a whole heap of fun and best of all I got to share it with my family.
I've been very busy supporting the NSPCC to help parents to become #shareaware.  To be able to champion such an important message for a charity close to my heart has been an absolute honour and privilege.
It all started Tuesday morning when Little Pudding and I went to meet the the lovely Claire in the NSPCC Nottingham  office.  We had a great chat, did a few photos and recorded some sound bites. Easy peasy!  She asked me if I would consider getting involved in some local media coverage and I'm like sure, why not?  In for a penny, in for a pound is what I always say.
Well things went from 0-60 in no time at all. The next morning an interview was booked with the Nottingham Post and BBC East Midlands Today were coming to my house to film me and Teen in the afternoon.
During these slots I had a call from NSPCC media team in London.  They wondered if I'd be interested in supporting their media campaign nationally.
Now opportunities like this do not come along every day, and I really wanted to help the NSPCC get the message out about keeping children safe online.  Being asked to be their parent voice was exciting for me personally and as a blogger, as this is what it's all about, isn't it?
Unfortunately with all the tragic and awful events that unfolded in Paris, I was not able to support the campaign on national TV, which was a shame for the NSPCC and the campaign.  I was able to support the campaign with an interview for the Independent Radio stations and appear in features in the national press though.
It's been so fast paced I have learned that if you want to work with the broadcast media you have to be flexible and upbeat.  Going with the flow is the only approach.  I was literally packed  and leaving the house when I was told my interview for the BBC was cancelled.
We had a press photographer turn up another day.  Princess had demanded wanted tomato soup for lunch.  This was clearly for the purpose of smearing all over her face and top.
Suffering from an anticlimax moment, after having an interview postponed, I failed to scrub said tomato soup from toddlers face and as a result there is an interesting picture of us both I'm the local paper.   I would definitely ask to vet photos if I was to do this again.  I'm sure he picked the worse one, with all my chins out and a grimacing child. If ever there was a time for some airbrushing it was now.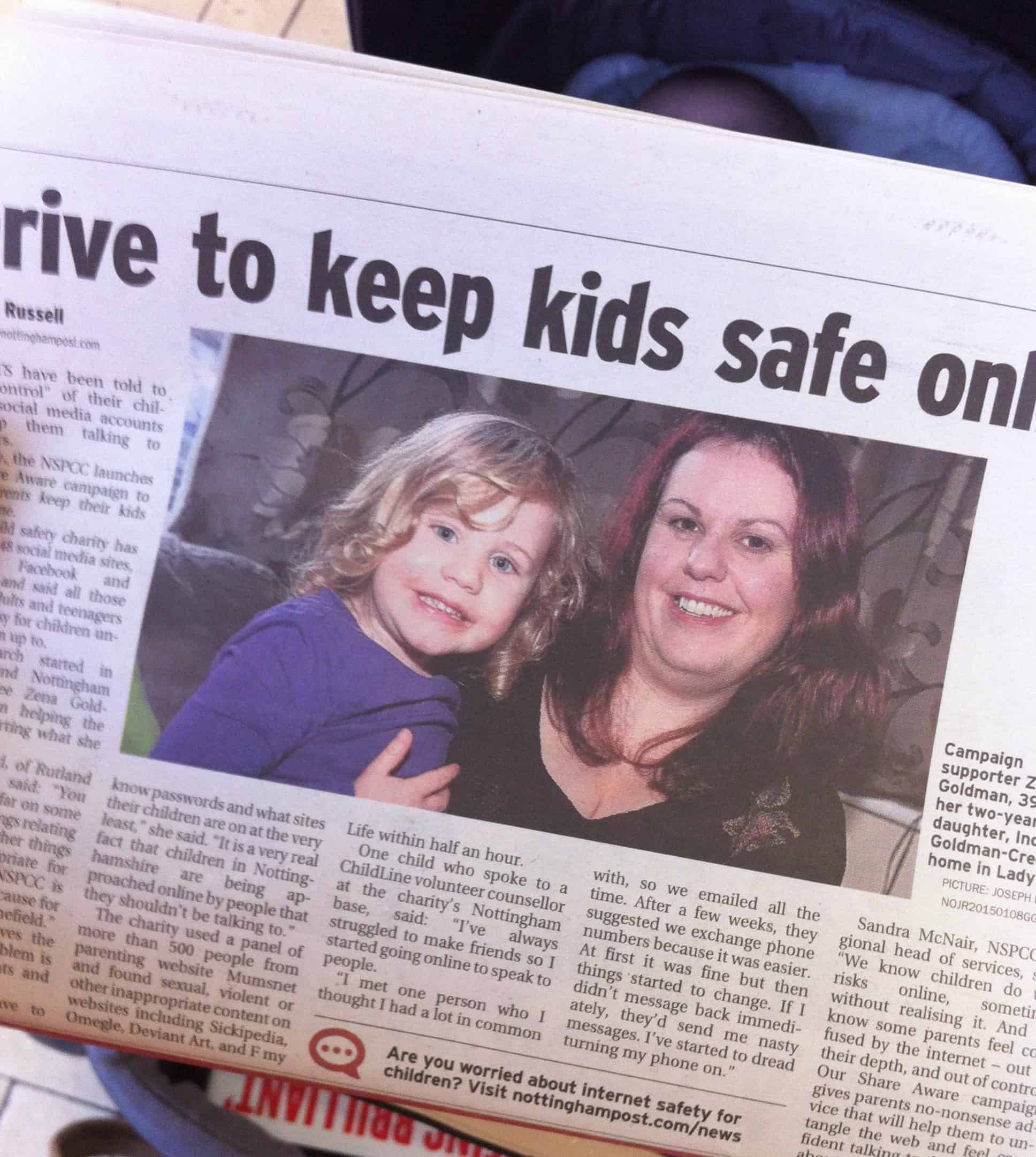 If I'm lucky enough to get another opportunity like this, I won't feed my child tomato soup and if there is any talk of a National TV appearance I won't tweet, post, text or similar until I'm actually sat in front of the camera and someone says 'Action'.
Am I disappointed, not in the slightest.  I'm grateful for the opportunities I've had and that may come up, and I have loved supporting the campaign and making new relationships.  If you ever get asked to be involved with anything like this, do it!  It's great experience and so worthwhile too.